What Today's Anti-Trump Resistance Can Learn From a Progressive Who Won in Reagan Country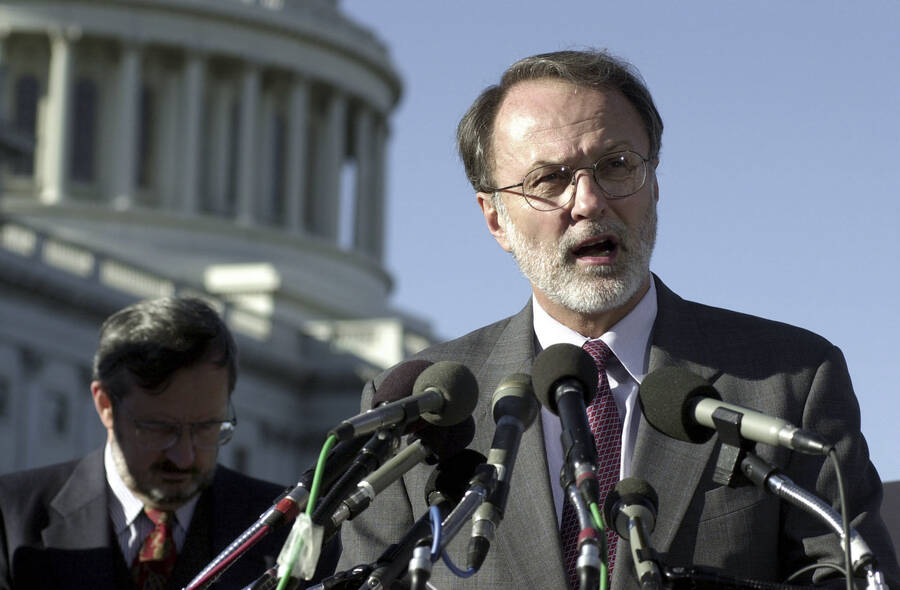 Since the 2016 pres­i­den­tial elec­tion, many pro­gres­sives have set their sights on mov­ing from resis­tance to Trump to build­ing a last­ing polit­i­cal move­ment capa­ble of bring­ing togeth­er Black, Brown and White work­ing-class vot­ers and their allies.
For instruc­tion on how to achieve this lofty under­tak­ing, we can turn to David Bonior, a 13-term House mem­ber from Michi­gan who spent his polit­i­cal career fight­ing for pro­gres­sive poli­cies in a dis­trict that in the 1980s vot­ed for Ronald Rea­gan and most recent­ly went for Don­ald Trump.
Bonior's new auto­bi­og­ra­phy Whip chron­i­cles the years 1976 to 2003, and its title refers to his expe­ri­ence in the House lead­er­ship first as Demo­c­ra­t­ic Deputy Whip and then as Whip. Bonior's work­ing-class dis­trict in sub­ur­ban Detroit's Macomb and St. Clair Coun­ties pre­sent­ed a chal­lenge for a mem­ber of Con­gress who not only led fights against dis­as­trous trade deals start­ing with NAF­TA, but also helped lead glob­al peace ini­tia­tives from Cen­tral Amer­i­ca to the Mid­dle East.
Whip serves as a hand­book on par­ty build­ing and pro­gres­sive pol­i­tics, lead­ing read­ers through an auto­bi­og­ra­phy crammed with pho­tos, anec­dotes and sto­ries of Bonior's 26 years in Con­gress. Bonior, his staff and thou­sands of vol­un­teers worked with neigh­bor­hood orga­ni­za­tions through­out the dis­trict and demon­strat­ed that a mes­sage cen­tered around a sus­tain­able envi­ron­ment, fair trade and glob­al peace could res­onate with vot­ers even in the midst of mas­sive auto plant clos­ings and high unemployment.
Dur­ing the Rea­gan years, Macomb Coun­ty, with a pop­u­la­tion of near­ly one mil­lion, was home to what were known as Rea­gan Democ­rats: tra­di­tion­al­ly Demo­c­ra­t­ic vot­ers who defect­ed to sup­port the pop­u­lar Repub­li­can pres­i­dent. Yet, Bonior, a Demo­c­rat, was elect­ed time and again in a dis­trict that went for Reagan.
In 2016, white work­ing-class vot­ers in Macomb swung from Oba­ma (who car­ried the coun­ty with 52 per­cent of the vote in 2012) to Trump (who received 53 per­cent of the vote to Clinton's 42). Mean­while, Demo­c­ra­t­ic turnout in Detroit plum­met­ed. Tak­en togeth­er, this decrease in the Demo­c­ra­t­ic vote account­ed for far more than Michigan's 10,000 vote mar­gin for Trump.
In Whip, Bonior attrib­ut­es Clinton's fail­ure to win the state to her cam­paign being too anti­sep­tic, based on polls and fundrais­ing and no deep con­nec­tion to Michi­gan voters.
Bonior writes in the pref­ace, ​"Our move­ment saved me time and time again and it will be a move­ment that will in the end top­ple Trump." And with an eye to that future, in Whip, Bonior pro­vides exten­sive details on how he built a pro­gres­sive polit­i­cal move­ment in his district.
Detailed accounts of Bonior's relent­less cam­paign­ing jump out in each of the 16 chap­ters. His com­mit­ment to walk­ing the streets and talk­ing with as many vot­ers as pos­si­ble nev­er wavered, from his first pri­ma­ry cam­paign in 1976 until his unsuc­cess­ful run for gov­er­nor in 2002.
As impor­tant­ly, on Capi­tol Hill he cam­paigned among his fel­low House mem­bers the same way. His office was often a hub for not only whip­ping Demo­c­ra­t­ic votes, but also for advo­ca­cy groups on key nation­al and glob­al issues. Bonior was always a per­son peo­ple want­ed to be around, an amaz­ing com­bi­na­tion of his per­son­al qual­i­ties, car­ing deeply about con­stituents and staff, and his polit­i­cal values.
He led cam­paigns in sup­port of Viet­nam vet­er­ans, against Apartheid, against U.S. inter­ven­tion in Cen­tral Amer­i­ca, against NAF­TA, for extend­ed unem­ploy­ment ben­e­fits, against Newt Gin­grich, and the list goes on and on. He describes how he did this both when the Democ­rats were the major­i­ty in Con­gress and when they were not. After many attempts, Bonior led the cam­paign, both in the Con­gress and with orga­ni­za­tion­al allies, to cut off U.S. aid to the Con­tras in Nicaragua despite resis­tance from the George H. W. Bush White House.
Bonior's lead­er­ship in oppos­ing NAF­TA dur­ing the ear­ly 1990s was his most famous cam­paign. His resis­tance to NAF­TA was ground­ed in his sup­port for decent jobs, includ­ing those in man­u­fac­tur­ing, which were poised to head south of the bor­der. His will­ing­ness to con­front and oppose Democ­rats as well as Repub­li­cans, Pres­i­dent Clin­ton as well as Bush, helped move the debate beyond D.C. pol­i­tics and into com­mu­ni­ties across the Midwest.
Bonior under­stood fair trade not only from the per­spec­tive of the Unit­ed States but as key to the eco­nom­ic pros­per­i­ty of coun­tries such as Japan and Ger­many. He was also con­cerned with the fate of work­ers in Mex­i­co, who had no rights to orga­nize unions of their own, and were at the mer­cy of both some of the rich­est cap­i­tal­ists in the world and the gov­ern­ment that they controlled.
Bonior worked with reli­gious and labor lead­ers, econ­o­mists and com­mu­ni­ty lead­ers, and may have pre­vailed in his quest to stop NAF­TA were it not for Pres­i­dent Clin­ton, who ​"opened the store," and reward­ed Democ­rats in Con­gress with unre­lat­ed incen­tives to secure the nec­es­sary votes for passage.
The details of this strug­gle as described in Whip is use­ful, help­ing read­ers under­stand that pas­sage of cor­po­rate trade deals has been a cen­tral pol­i­cy of Democ­rats from Carter to Oba­ma. But the sto­ry also shows that a dif­fer­ent path was pos­si­ble — one artic­u­lat­ed so well by Bonior, par­tic­u­lar­ly in his clos­ing speech before the vote on Nov. 17, 1993:
"We stand here tonight with the peo­ple who can't cut deals when they are a few dol­lars short. … When jobs are lost these are the peo­ple who have to sell their homes, pull their kids out of school, and look for new work. These are the peo­ple who show their faith in this coun­try every day. They take risks every day that peo­ple who make their for­tunes in the stock mar­ket would nev­er understand."
The anti-NAF­TA cam­paign con­tin­ues to pro­vide lessons in how to fight cor­po­rate trade deals today. As Bonior explains, we need to be clear on our own view of a glob­al econ­o­my and not appear as anti trade. For exam­ple, oppo­si­tion to Investor State Dis­pute Set­tle­ment (ISDS) which first appeared in NAF­TA, must be described as harm­ing work­ers in both Mex­i­co and the Unit­ed States. ISDS pro­vides that if a nation enacts reg­u­la­tions that impact cor­po­rate prof­its, includ­ing envi­ron­men­tal pro­tec­tions or bet­ter labor stan­dards, cor­po­ra­tions can sue the gov­ern­ment for repa­ra­tions for all future lost profit.
When Bonior and oth­ers spoke out against ISDS in the NAF­TA fight dur­ing the 1990s, the issue seemed obscure. But over two decades lat­er, dur­ing the fight against the Trans-Pacif­ic Part­ner­ship (TPP) trade deal, the issue was a crit­i­cal wedge which oppo­nents used to suc­cess­ful­ly thwart the pass­ing of the TPP in the Unit­ed States.
Bonior describes his years in Con­gress as a gift from his con­stituents, and then offers words of encour­age­ment for these try­ing times, ​"Mov­ing a nation — and a world — towards greater jus­tice and more last­ing peace, requires a fight that will nev­er end. I tried to do my part in that fight."
With Trump and the GOP in pow­er, and the Demo­c­ra­t­ic Par­ty still too often influ­enced by cor­po­rate inter­ests, Bonior's fight is one we should all recom­mit to today.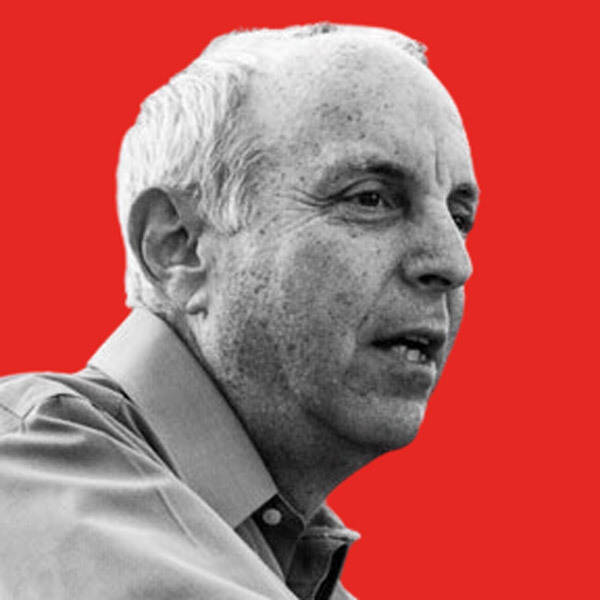 Lar­ry Cohen
chairs the board of Our Rev­o­lu­tion and is a mem­ber of the Demo­c­ra­t­ic Nation­al Com­mit­tee, vice-chair of the Uni­ty Reform Com­mis­sion, and mem­ber of the
2020
con­ven­tion rules com­mit­tee. He is the past pres­i­dent of the Com­mu­ni­ca­tions Work­ers of Amer­i­ca and was a senior advi­sor in the Bernie
2016
campaign.