OKLAHOMA CITY/NORMAN, OK. — Undocumented immigrant workers have fled Arizona for Oklahoma since Arizona's draconian S.B. 1070 anti-immigration law took effect, according to immigrants and a law enforcement official in Oklahoma, who spoke to journalists with the Institute for Justice and Journalism's Immigration in the Heartland program this week.
A steadily rising immigrant population, sparking fears of crime and competition for jobs, has spurred Oklahoma state legislators to introduce what they call an ​"Arizona Plus" law to discourage undocumented people from seeking jobs in Oklahoma. The measure is more sweeping than HB1804, passed by the Oklahoma legislature in 2007 and known as the strictest immigration bill in the country at the time.
State Senator Ralph Shortey ® and Shannon Clark, a Tulsa police officer in charge of enforcing the city's 287g immigration program, said workers including masons and tile workers have been greatly affected by the influx of immigrant workers from Arizona. Employers and civil rights leaders have decried the proposed Arizona Plus measure and other recently introduced anti-immigrant laws, saying that immigrants provide a crucial part of the state's workforce, especially in areas with otherwise aging and declining populations.
Clark said:
In Tulsa, [workers are] suffering terribly, because when Arizona passed 1070, guess where all the illegals came? They went to Tulsa. A tile worker in Tulsa told me he was getting $4.25 a square foot – now it's a dollar – because they're inundated with laborers. You can get labor work done at such a minimal cost, it's killing all the reputable workers.

It's not necessarily that American citizens won't do the work, it's that they've set a lifestyle for themselves that they can't do it at a reduced cost. They get accustomed to a certain lifestyle and it's really hard to change that.
State Senator Andrew Rice (D), who represents an Oklahoma City district near Shortey's, disputed the idea that an increase in immigrants has hurt non-immigrant Oklahoma job-seekers. He mentioned a constituent who owns an industrial cleaning service and recently posted notice for two jobs on Craigslist, getting 17 responses, all from immigrants.
He said:
The proof is not there that (non-immigrants) want to go clean toilets in the hospital. They don't want to go to slaughter cows. They don't want to go to Stillwater, Oklahoma and pick lettuce. These jobs are being put on the table and non-Hispanics are not taking them.
Shortey said that while jobs are an issue, many of his constituents upset about immigrants are retired and concerned about gang crime.
Meanwhile, several immigrant workers meeting with journalists at a Catholic Church in Chicago Sunday described what they risked crossing the U.S.-Mexico border to get to Oklahoma in search of work in years past. (They asked their names not be used). Two women described crossing the border with large groups of men who they did not know. They feared assault or harassment along with violence and robbery from bandits, police or border patrol agents.
"I was only 17, just one other woman and I and one child and 42 men," said one woman, starting to cry at the memory. ​"To cross with all men like that is a very hard thing."
Another woman described her terror at taking her clothes off to cross the Rio Grande River. ​"I'm very timid, with all the men, I didn't want to, but you can't cross with clothes because they're heavier when they're wet," she said. She was also terrified of snakes and suffered exhaustion as they hiked through the desert for several days, sweltering during the day and freezing at night.
They noted that while many in Mexico still believe in the American dream and think everyone who comes to the U.S. has plenty of money and ​"has it made," they struggle to survive on the wages from grueling jobs in Oklahoma. ​"We suffered there and we suffer here," said one of the women.
Don Kerwin, with the Migration Policy Institute, noted that a forthcoming report by the nonpartisan institution recommends convening a standing panel that will adjust immigration policy to reflect needs in the labor market. The report advocates increased enforcement while also rationalizing the legal immigration system. Kerwin said:
We're complicit in the fact so many people with status are here in the U.S. We haven't enforced the laws over the years. We've all benefited from low cost goods and services. Our country has entered trade agreements that ease cross border flows of goods; however we haven't legalized the flows of people who are displaced by those very same agreements.
Clarissa Martinez de Castro of the National Council of La Raza added that the current economic downturn, with immigration levels down, could be an ideal opportunity for the United States to figure out a sane immigration policy tied to the labor market, which will likely drive increased immigration again once it picks up.
"Now would be the time to figure out how to create a worker flow that serves the economy and serves U.S. workers," de Castro said.
Before you go
Reader donations, many as small as just $5, are what fund the work of writers like this—and keep our content free and accessible to everyone. But when donations slow down, it puts our future reporting at risk. To get back on track, we're aiming to add 400 contributions from readers by the end of the month.

It only takes a minute to donate. Will you chip in before the deadline?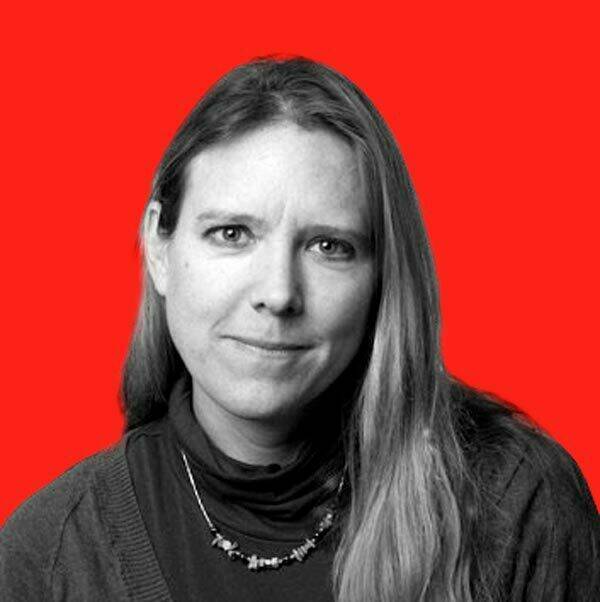 Kari Lydersen
is a Chicago-based reporter, author and journalism instructor, leading the Social Justice
&
amp; Investigative specialization in the graduate program at Northwestern University. She is the author of Mayor
1
%: Rahm Emanuel and the Rise of Chicago's
99
%.
Deadline: Thursday
Reader donations, many as small as just $5, have kept In These Times publishing for 45 years. But when donations slow down, it puts our future reporting at risk. To get back on track, we're aiming to add 400 contributions from readers by the end of the month. Will you be one of them?