As One Window Closes in Chicago, Another One Opens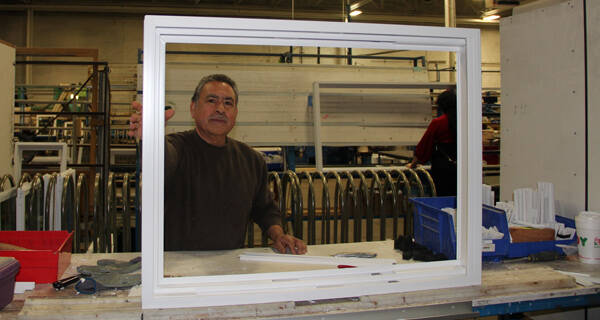 On Dec. 5, 2008, Richard Gill­man abrupt­ly closed the Repub­lic Win­dows and Doors fac­to­ry on Goose Island in the Chica­go Riv­er, putting almost 300 work­ers out of a job dur­ing the hol­i­day sea­son in the midst of the eco­nom­ic cri­sis, deny­ing them their legal­ly due sev­er­ance pay and cut­ting off their health insurance.
Exact­ly five years lat­er, Gill­man was sen­tenced to four years in prison and a $100,000 fine on felony theft and fraud charges. When the judge asked if there was any­thing he'd like to say, Gill­man turned toward Arman­do Rob­les and Melvin ​"Ricky" Maclin, two of his for­mer work­ers, and apologized.
Need­less to say, things have changed in the last five years. Now Gill­man is head­ed to prison, while Rob­les, Maclin and oth­er for­mer work­ers from Repub­lic Win­dows and Doors are respect­ed fig­ures in the world­wide move­ment for work­er-owned coop­er­a­tives as the own­ers of New Era Win­dows Coop­er­a­tive. They made inter­na­tion­al news for occu­py­ing the Repub­lic Win­dows fac­to­ry that day in Decem­ber 2008, begin­ning a saga that includ­ed forc­ing Bank of Amer­i­ca and JPMor­gan Chase to pay them $1.75 mil­lion that Gill­man had short­ed them; being bought by a Cal­i­for­nia com­pa­ny mak­ing cut­ting-edge ener­gy-effi­cient win­dows; occu­py­ing the fac­to­ry again when that com­pa­ny, Seri­ous Ener­gy, threat­ened to close up shop; and final­ly buy­ing the busi­ness them­selves, mov­ing the equip­ment and reopen­ing as New Era Win­dows in a cav­ernous for­mer soup fac­to­ry on the city's south­west side.
Help keep this report­ing pos­si­ble by mak­ing a dona­tion today.
New Era cel­e­brat­ed its grand open­ing in May this year. Now 17 men and women own and work at the fac­to­ry, along with a staffer with Work­ing World, the New York-based orga­ni­za­tion that helped them start the coop­er­a­tive with tech­ni­cal assis­tance and a $665,000 invest­ment. Most of the for­mer Repub­lic Win­dows work­ers moved on to oth­er jobs or strug­gled with long-term unem­ploy­ment. Depend­ing how things go at New Era, oth­ers could also join the coop­er­a­tive in the future.
​"Almost no one else has done this, it's unprece­dent­ed," said Alber­to Ocegue­da, who worked at Repub­lic Win­dows for 15 years before its shut­down. ​"A dream became a reality."
On a Mon­day morn­ing about a week after Gillman's sen­tenc­ing, the fac­to­ry was hum­ming – lit­er­al­ly – with the whir of machines pro­vid­ing back­ground noise to the friend­ly con­ver­sa­tions of work­ers who have spent years entrenched in the bat­tle to save the fac­to­ry. Rob­les and Maclin not­ed that while Gillman's sen­tenc­ing gave them a sense of clo­sure and jus­tice, they har­bor no ani­mos­i­ty toward him.
​"I'm a Chris­t­ian, I had already for­giv­en him even if he had not apol­o­gized to us," said Maclin with a warm smile as he pored over finan­cial records in the New Era main office below a bright­ly dec­o­rat­ed Christ­mas tree. ​"You can't hold on to neg­a­tiv­i­ty if you want to move in a pos­i­tive direction."
​"I don't feel good about it, because he's a human being," added Rob­les. ​"But I'm pret­ty sure he didn't feel sor­ry for the 270 peo­ple he hurt in 2008."
Gillman's sen­tence came four years after the State's Attorney's office lodged a list of seri­ous felony theft and fraud-relat­ed charges against him and set his bail at $10 mil­lion. The state essen­tial­ly alleged that Gill­man had loot­ed Repub­lic Win­dows and ripped off cred­i­tors and sup­pli­ers through the cre­ation of shell com­pa­nies and by mov­ing equip­ment clan­des­tine­ly to an Iowa win­dow fac­to­ry owned by his wife, which also sub­se­quent­ly shut down.
Labor advo­cates and experts agreed that Gill­man and his asso­ciates would like­ly not have been brought to jus­tice as thor­ough­ly with­out the activism of the Repub­lic work­ers and their union, the Unit­ed Elec­tri­cal, Radio and Machine Work­ers of Amer­i­ca (UE) Local 1110. The work­ers and their allies not only attract­ed inter­na­tion­al atten­tion to the issue — the occu­pa­tion also pre­vent­ed com­pa­ny offi­cials from destroy­ing or hid­ing evidence.
​"In the whole Unit­ed States we almost nev­er see some­thing like this, always the own­ers run away, and noth­ing hap­pens to them," Rob­les told In These Times. ​"In this case it was the courage and the orga­ni­za­tion we had that made the difference."
​"Too often finan­cial crimes go unpun­ished, but when union work­ers fight back and have the sup­port of a team like this, we can win jus­tice," agreed UE West­ern Region Pres­i­dent Carl Rosen, in a state­ment fol­low­ing Gillman's sentencing.
The strug­gles that Repub­lic Win­dows work­ers faced in the years fol­low­ing the clos­ing have pro­vid­ed them an edu­ca­tion in labor orga­niz­ing and move­ments. They toured the coun­try speak­ing about the Repub­lic Win­dows occu­pa­tion and shared expe­ri­ences with work­ers from Europe and Latin Amer­i­ca about their var­i­ous expe­ri­ences open­ing work­ers coop­er­a­tives. Short­ly after Gill­man was sen­tenced, Rob­les trav­eled to a con­fer­ence for coop­er­a­tive own­ers in Cleve­land, speak­ing with work­ers from across the Unit­ed States in addi­tion to those from the famous Mon­drag­on coop­er­a­tive in the Basque region of Spain. Rob­les has also been heav­i­ly involved in oth­er UE cam­paigns, includ­ing the strug­gle for rights for non-union ware­house work­ers. And he spent days in Madi­son, Wis. protest­ing against the vir­u­lent­ly anti-union poli­cies of Gov­er­nor Scott Walker.
The work­ers have also learned how to run a busi­ness, from the logis­tics of book-keep­ing and main­te­nance to mar­ket­ing, strate­giz­ing and advertising.
​"At Repub­lic Win­dows, we weren't involved in mak­ing deci­sions in the office or buy­ing mate­ri­als," said Anna Mar­quez, 44, who worked at Repub­lic for eight years. ​"Now the change is dras­tic, and dif­fi­cult but not impos­si­ble. Now we have to know how to make win­dows and to run the process in the office. It's a respon­si­bil­i­ty. Now we're not doing it for some­one else, but for us."
Since open­ing, New Era has got­ten plen­ty of orders for their res­i­den­tial replace­ment win­dows — ener­gy-effi­cient win­dows many home­own­ers buy to replace old drafty ones. The win­ter is typ­i­cal­ly a slow peri­od for the win­dow indus­try, so the New Era work­er-own­ers will take the chance to get machin­ery ready for sum­mer, step up their mar­ket­ing and move toward their goal of sell­ing com­mer­cial win­dows. Because the Chica­go gov­ern­ment has pledged to make and facil­i­tate mas­sive invest­ments in over­hauls of pub­lic and pri­vate build­ings, includ­ing replac­ing old win­dows with ener­gy-effi­cient ones, Rob­les hopes that New Era can also get sub­stan­tial busi­ness from the city retrofits.
All plan­ning and deci­sion-mak­ing for things like the move into com­mer­cial win­dows is done with a col­lec­tive, demo­c­ra­t­ic process involv­ing all the work­er-own­ers. That's a big dif­fer­ence from the days of Repub­lic Win­dows and even Seri­ous Ener­gy, the Cal­i­for­nia com­pa­ny that bought Repub­lic after the CEO was impressed by the work­er occupation.
​"We have some argu­ments, but we always come to an agree­ment," said Rob­les. ​"We like the process. Before we just heard from the super­vi­sors, ​'This is how you do it.' Now we're the ones mak­ing the decisions."
Maria Roman, 52, described the dif­fer­ence between her 12 years at Repub­lic Win­dows and the present sit­u­a­tion in even stark­er terms.
​"Before we were like slaves, with so many demands on us," said Roman, who, like all the oth­er work­ers, ​"does every­thing involved in mak­ing a win­dow" — includ­ing cut­ting, weld­ing and oth­er steps. She admit­ted that so far the work­er-own­ers are not mak­ing great mon­ey, but it's a hope­ful­ly tem­po­rary sac­ri­fice toward big­ger goals.
​"We have to invest our time and effort to be more pros­per­ous, and then we'll have a bet­ter salary," she said. ​"That's what it means to be own­ers … I feel very proud to be part of this organization."
Maclin agreed that start­ing the coop­er­a­tive was and con­tin­ues to be a finan­cial strug­gle. He wish­es the gov­ern­ment would do more to sup­port and sub­si­dize coop­er­a­tives. ​"It's a great alter­na­tive for the Unit­ed States: It's what we need to get back on track and be a coun­try that builds things," he said.
Maclin said that at Repub­lic Win­dows and Seri­ous Ener­gy, he nev­er ​"took my work home with me." Now he does. He works week­ends, and cus­tomers have his per­son­al phone num­ber and use it often. But, he said, it's all worth it.
​"It's excit­ing," he said. ​"I'm excit­ed every day to come here."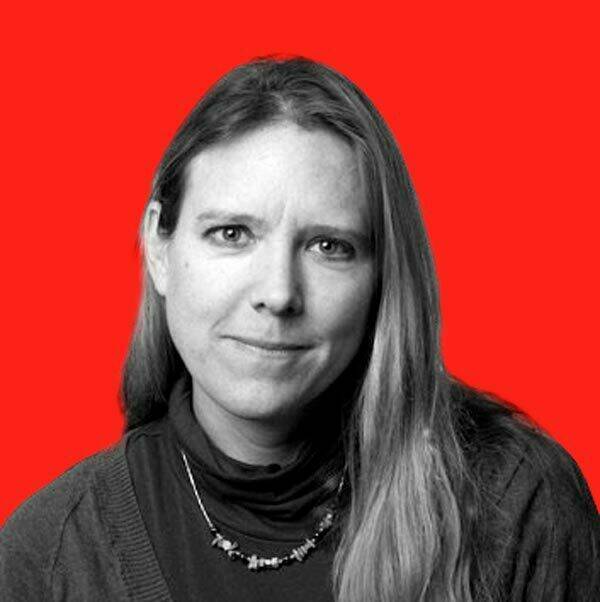 Kari Lyder­sen
is a Chica­go-based reporter, author and jour­nal­ism instruc­tor, lead­ing the Social Jus­tice
&
amp; Inves­tiga­tive spe­cial­iza­tion in the grad­u­ate pro­gram at North­west­ern Uni­ver­si­ty. She is the author of May­or
1
%: Rahm Emanuel and the Rise of Chicago's
99
%.