"Palestinian Spring" Underway, as UN Statehood Bid Moves to Security Council
Mah­moud Abbas, pres­i­dent of the Pales­tin­ian Nation­al Author­i­ty and chair­man of the Pales­tin­ian Lib­er­a­tion Orga­ni­za­tion, returned home from the Unit­ed Nations Gen­er­al Assem­bly meet­ing in New York to Ramal­lah on Sun­day, where he declared to a bois­ter­ous crowd of sup­port­ers that: ​
"
The Pales­tin­ian spring is cer­tain­ly under way, with the cre­ation of an inde­pen­dent state with Jerusalem as its cap­i­tal. The jour­ney is long and there are many obsta­cles, but with our peo­ple's stead­fast­ness, we will over­come these obsta­cles." This announce­ment coin­cid­ed with the Pales­tin­ian state­hood appli­ca­tion, sub­mit­ted to UN Sec­re­tary Gen­er­al Ban Ki-moon on Fri­day. It will be debat­ed and even­tu­al­ly vot­ed upon by the UN Secu­ri­ty Coun­cil, deter­min­ing whether Pales­tine will be rec­og­nized as a full mem­ber state rather than its cur­rent sta­tus as observ­er entity.While the bid for full mem­ber­ship is doomed to fail due to the promise of a veto by the Unit­ed States, artic­u­lat­ed by Pres­i­dent Oba­ma, the push for state­hood through the UN does rep­re­sent a sig­nif­i­cant devel­op­ment in the ongo­ing polit­i­cal stale­mate between Pales­tine and Israel. It presents a new pos­si­ble route to end­ing the Israeli occu­pa­tion of Palestine.
Once the Unit­ed States vetoes the appli­ca­tion, the Pales­tini­ans will like­ly move for a full Gen­er­al Assem­bly vote where a large major­i­ty of coun­tries sup­port the state­hood bid. Upon approval of the res­o­lu­tion, Pales­tine would then be admit­ted as a non-mem­ber observ­er state, a step above its cur­rent sta­tus which would allow it to apply to join UN agen­cies as well as the Inter­na­tion­al Crim­i­nal Court, pre­sent­ing the oppor­tu­ni­ty to push for inves­ti­ga­tions and con­vic­tions in alle­ga­tions of Israeli war crimes against Pales­tini­ans.
&
nbsp; These are still only pos­si­ble out­comes of the state­hood bid, but one clear con­se­quence has been the fur­ther inter­na­tion­al iso­la­tion of Israel. Israeli Defense Min­is­ter Ehud Barak recent­ly told fel­low cab­i­net min­is­ters in a pri­vate meet­ing that
&
ldquo;By sharp­en­ing ten­sion with the Pales­tini­ans, we are invit­ing iso­la­tion on Israel.
&
rdquo; And Gen­er­al Amos Gilad, the chief of Israeli's diplo­mat­ic-secu­ri­ty bureau, recent­ly warned, also in pri­vate, that UN recog­ni­tion of a Pales­tin­ian sate would result in iso­la­tion ​
"
no less severe than war."Israeli Prime Min­is­ter Ben­jamin ​
"
Bibi" Netanyahu did his coun­try's inter­na­tion­al rep­u­ta­tion few favors in his speech to the UN Gen­er­al Assem­bly on Fri­day. Instead of attempt­ing to bridge any of the long­stand­ing ten­sions between Israel and Pales­tine, he devot­ed most of his time to defend­ing Israel and his gov­ern­ment from mount­ing inter­na­tion­al crit­i­cism. On the issue of ille­gal set­tle­ment con­struc­tion, Bibi plead­ed that these incur­sions are nec­es­sary:because Israel is such a tiny coun­try. With­out Judea and Samaria, the West Bank, Israel is all of
9
miles wide…That
&
rsquo;s about two-thirds the length of Man­hat­tan. And don
&
rsquo;t for­get that the peo­ple who live in Brook­lyn and New Jer­sey are con­sid­er­ably nicer than some of Israel
&
rsquo;s neigh­bors.This is a tru­ly bizarre defense of a nation break­ing inter­na­tion­al law; there are many sim­i­lar­ly sized nations that do not con­tin­u­al­ly vio­late the Fourth Gene­va Con­ven­tion. Even Pres­i­dent Oba­ma has derid­ed this set­tle­ment activ­i­ty and called for a freeze on such building
&
mdash;until recent­ly, when his re-elec­tion bid has appar­ent­ly trounced his pre­vi­ous con­vic­tions. While Bibi as well as Oba­ma's speech­es to the UN may have pleased pro-Israel con­stituen­cies, they did lit­tle to deter inter­na­tion­al pres­sure on Israel to rec­og­nize Pales­tine and nego­ti­ate a last­ing peace.
&
nbsp;
&
nbsp; Still, the grow­ing iso­la­tion of Israel and a cam­paign for UN recog­ni­tion do not nec­es­sar­i­ly amount to an upris­ing of the like seen across much of the Arab world this year. The imme­di­ate effects of these votes with­in the halls of the UN, how­ev­er mean­ing­ful, will do lit­tle to change life for Pales­tini­ans liv­ing under occu­pa­tion, espe­cial­ly those in the Gaza strip. And it will cer­tain­ly mean lit­tle to the thou­sands of Pales­tin­ian refugees liv­ing in Jor­dan, Syr­ia and else­where who hope to return to an inde­pen­dent Pales­tine. That is why many activists in Pales­tine and sol­i­dar­i­ty groups abroad are crit­i­cal of the UN bid​.As Michelle Chen writes for Col­or­lines, the lack of a right-of-return pro­vi­sion for Pales­tin­ian refugees in the UN appli­ca­tion has caused many orga­ni­za­tions, includ­ing the U.S. Pales­tin­ian Com­mu­ni­ty Net­work and Hamas, to reject the bid. She also cites reports from Pales­tine that show ​
"
deep ambiva­lence toward the issue, steeped in fear that the plans for state­hood sta­tus would mar­gin­al­ize many ordi­nary Pales­tini­ans
&
rsquo; aspi­ra­tions for true inde­pen­dence and sovereignty."And Frank Barat, writ­ing at Elec­tron­ic Intifa­da, claims that:
&
nbsp;What will make the road short­er for the Palestinians
&
mdash;who have already strug­gled and endured for so long
&
mdash;is to mobi­lize as much inter­na­tion­al sol­i­dar­i­ty as pos­si­ble, to shift the bal­ance in favor of the peo­ple
&
nbsp;faster.He points to the Boy­cott, Divest­ment, Sanc­tions cam­paign along with ​
"
oth­er ini­tia­tives such as the Inter­na­tion­al Sol­i­dar­i­ty Move­ment, the Free Gaza Move­ment, the flotil­las and ​
"
fly­til­la,
&
rdquo; the Viva Palesti­na con­voys, the Rus­sell Tri­bunal on Pales­tine and many oth­er cre­ative and spon­ta­neous actions" as hold­ing true poten­tial for Pales­tini­ans to real­ize peace and inde­pen­dence. The out­comes of the cur­rent bid for state­hood at the UN will be seen in the com­ing months. But regard­less of the vote tal­lies, it is clear that a Pales­tin­ian Spring is cur­rent­ly underway.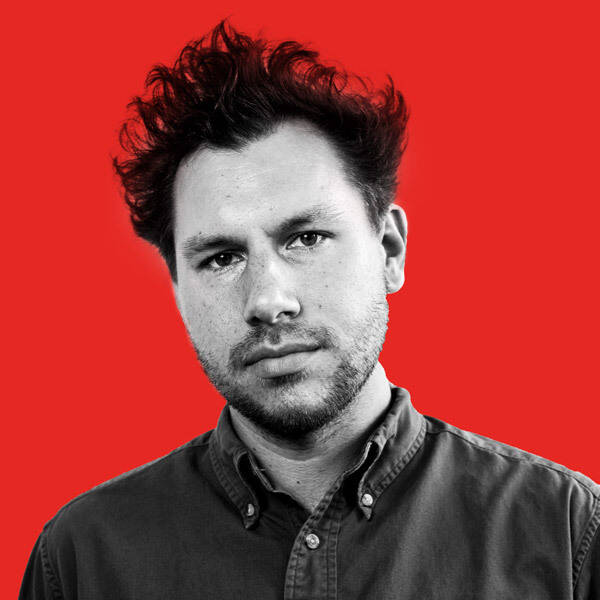 Miles Kampf-Lassin, a grad­u­ate of New York Uni­ver­si­ty's Gal­latin School in Delib­er­a­tive Democ­ra­cy and Glob­al­iza­tion, is a Web Edi­tor at In These Times. Fol­low him on Twit­ter @MilesKLassin