A New Era for Worker Ownership, 5 Years in the Making
The New Era Windows Cooperative opens its doors (and windows) for business.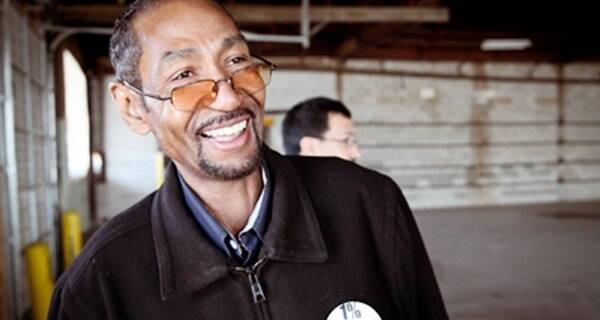 Today, in a revamped Campbell's Soup build­ing in an indus­tri­al and res­i­den­tial sec­tion of south­west Chica­go, the New Era Win­dows Coop­er­a­tive will cel­e­brate the grand open­ing of its new factory.
The workers know launching and running a company won't be easy, but given their deep knowledge of the industry and their personal investment in the project, they are confident they can do it.
Becom­ing a work­er-owned coop­er­a­tive is the lat­est chap­ter in the saga of the work­ers of Repub­lic Win­dows and Doors, who gained the nation's atten­tion by occu­py­ing their fac­to­ry — twice — and became a sym­bol of resis­tance in the face of cor­po­rate cor­rup­tion and the eco­nom­ic crisis.
The jour­ney to this moment has been a long and rocky one. Right before the Decem­ber 2008 hol­i­days, with the econ­o­my plung­ing into cri­sis, unem­ploy­ment sky­rock­et­ing and a cold snowy win­ter set­ting in, 300-some work­ers at the Repub­lic Win­dows and Doors fac­to­ry on Goose Island in the Chica­go Riv­er learned they were about to lose their jobs. Own­er Richard Gill­man announced that the fac­to­ry would be closed, leav­ing work­ers with­out the unused vaca­tion pay and sev­er­ance pay legal­ly due them. And their health insur­ance would be cut off promptly.
So they occu­pied their fac­to­ry in protest, demand­ing the mon­ey they were owed and earn­ing nation­al head­lines. The work­ers cheered when the Cal­i­for­nia com­pa­ny Seri­ous Mate­ri­als bought the fac­to­ry and promised to hire every­one back and hon­or the union contract.
But what fol­lowed was a roller coast­er of ups and downs. Seri­ous Mate­ri­als' busi­ness in Chica­go nev­er took off, and by ear­ly 2012 the com­pa­ny was plan­ning to close and liq­ui­date the fac­to­ry. Work­ers staged anoth­er occu­pa­tion, this one resolved more quick­ly as the own­ers agreed to give the work­ers time to raise mon­ey to buy the oper­a­tions them­selves. With the help of the New York micro­fi­nance group The Work­ing World, they even­tu­al­ly gath­ered enough mon­ey to pur­chase the fac­to­ry equip­ment and rent a less expen­sive space.
I vis­it­ed that space on a chilly day in Novem­ber 2012, when the work­ers were on the cusp of, in the words of leader Arman­do Rob­les, ​"becom­ing CEOs." They had incor­po­rat­ed dur­ing the sum­mer and on this day, they were gath­ered to offi­cial­ly sign the lease on the new factory.
Enter­ing through one of the load­ing docks, I saw a cav­ernous space with an array of strange-look­ing machines with wheels, blades and press­es — equip­ment stand­ing ready to make win­dows and doors. In an office on the fac­to­ry floor, about 20 work­ers were squeezed between a chunky black refrig­er­a­tor and wire shelves hold­ing four microwaves. They talked excit­ed­ly in Eng­lish and Span­ish below a white­board with the fac­to­ry's floor plan and pieces of butch­er paper with bilin­gual lists of tasks.
The tight-knit group of men and women, com­prised of Lati­no immi­grants and African Amer­i­cans, dis­cussed logis­tics like insur­ance, elec­tric wiring, the loca­tion for the per­ma­nent office and the restrooms, and the num­ber of heat­ing units they'd need dur­ing the com­ing win­ter. They debat­ed whether to ele­vate the air com­pres­sors on a plat­form, to cut down on noise and open up more space, and how to locate the office so vis­i­tors would not need to walk through the fac­to­ry with­out safe­ty gog­gles. Such prag­mat­ic details come nat­u­ral­ly to them, famil­iar as they are with the inner work­ings of a win­dow and door fac­to­ry. All had worked at Repub­lic Win­dows and its suc­ces­sor for between one and three decades.
The work­ers know launch­ing and run­ning a com­pa­ny won't be easy, but giv­en their deep knowl­edge of the indus­try and their per­son­al invest­ment in the project, they are con­fi­dent they can do it. Many of them spent last sum­mer tak­ing busi­ness man­age­ment class­es at the union hall of the Unit­ed Elec­tri­cal, Radio and Machine Work­ers of Amer­i­ca (UE)—the pro­gres­sive union that the work­ers have belonged to through­out their journey.
​"The incred­i­ble thing is the own­er­ship they already feel," not­ed Bren­dan Mar­tin, the pres­i­dent and founder of The Work­ing World, which invest­ed in New Era and advised the group.
Mar­tin, who act­ed as an infor­mal facil­i­ta­tor dur­ing the Novem­ber meet­ing, has spent sev­en years in Argenti­na work­ing with coop­er­a­tives. He says he has seen few co-ops or busi­ness­es as promis­ing as New Era. The project was well under bud­get, Mar­tin not­ed, thanks in part to the work­er-own­ers' per­son­al hard work and com­mit­ment. For exam­ple, they spent long hours in the fall mov­ing almost all the equip­ment and inven­to­ry them­selves from Goose Island sev­en miles to the north­east, spend­ing just $18,000 instead of the $100,000 orig­i­nal­ly planned.
​"They're doing an incred­i­ble job — it shows that when work­ers have true con­trol they can do things like find­ing ways to save costs," he said. ​"They aren't just the raw mate­r­i­al; they are the pro­tag­o­nists. They're mak­ing cap­i­tal work for peo­ple, not peo­ple work for capital."
As the meet­ing wound down, Rob­les pulled a dark bot­tle of liquor out of the refrig­er­a­tor, and some­one found a stack of shot glass­es. It was an almond con­coc­tion Rob­les had brought back from his recent trip to his native Mex­i­co to vis­it work­ers' coop­er­a­tives on a strip known as the ​"Road of Co-ops" near Mex­i­co City. Along with numer­ous co-ops, he vis­it­ed a san­dal fac­to­ry where work­ers have been on strike for two years. The own­er was try­ing to get the gov­ern­ment to declare the strike ille­gal, which would deny work­ers the strike pay they oth­er­wise are due under Mex­i­can labor law, Rob­les explained. The san­dal work­ers will like­ly form a co-op.
He also vis­it­ed a build­ing co-oper­a­tive in Mex­i­co; he dreams New Era could sell them win­dows and doors. Though he knows there would be a lot of logis­ti­cal and cost issues involv­ing the bor­der, it would be a pow­er­ful statement.
​"I saw how peo­ple did these dif­fer­ent things to sur­vive," said Rob­les with a touch of awe in his voice, even as he helps lead a sim­i­lar strug­gle. ​"Instead of work­ing for some­one, they cre­ate these things of their own."
The work­ers passed around the liquor and toast­ed to New Era. Then it was time to go sign the five-year lease on this space, mak­ing it tru­ly their own. They filed upstairs to a lush­ly dec­o­rat­ed office, smelling of per­fume, where they greet­ed the build­ing own­er. The group makes deci­sions col­lec­tive­ly, so in the meet­ing they vot­ed on who would actu­al­ly sign the lease on behalf of the coop­er­a­tive. How­ev­er, every­one received their own copy and read it over before the signing.
Wait­ing on the couch­es in the office lob­by, Rob­les fooled around and told the more reserved work­ers, ​"You can talk, it's not like church!" Rob­les and cowork­er Melvin ​"Ricky" Maclin not­ed that their com­pa­ny does not have a pres­i­dent or a hier­ar­chi­cal struc­ture; they will all be own­ers. ​"It's a lot eas­i­er for a work­er to become an own­er, than an own­er to become a work­er," laughed Maclin.
​"Some peo­ple thought we were crazy, but we did it," said Rob­les, who was wear­ing a ​"Trou­ble­mak­ers" T‑shirt from the 2012 Labor­No­tes con­fer­ence in Chicago.
Maclin said it was no acci­dent that the work­ers around the table wait­ing to sign the lease had stuck togeth­er through var­i­ous ups and downs. The bonds they've formed over the years will be the bedrock of the suc­cess of New Era, he said.
​"When you have a coop­er­a­tive it's not just about your skills. You have to real­ly get along, have the abil­i­ty to work togeth­er. You're like a family."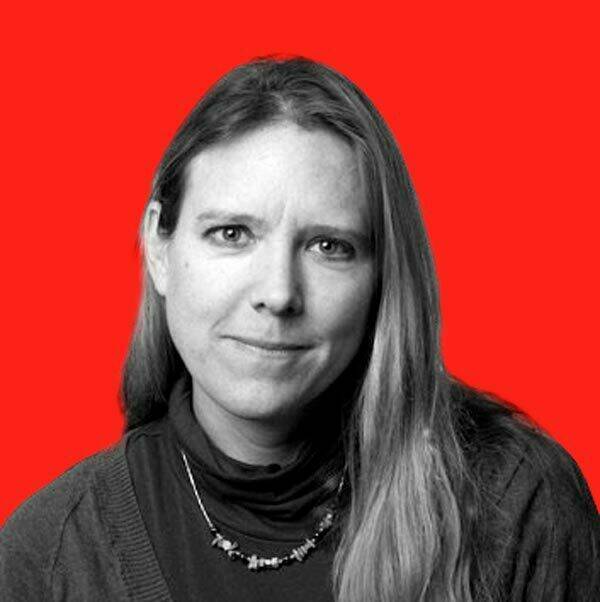 Kari Lyder­sen
is a Chica­go-based reporter, author and jour­nal­ism instruc­tor, lead­ing the Social Jus­tice
&
amp; Inves­tiga­tive spe­cial­iza­tion in the grad­u­ate pro­gram at North­west­ern Uni­ver­si­ty. She is the author of May­or
1
%: Rahm Emanuel and the Rise of Chicago's
99
%.