Bernie Sanders and Alexandria Ocasio-Cortez Are Pushing a Bold New Plan to Tackle Climate Change
In a livestreamed town hall event, Sanders and Ocasio-Cortez laid out the best hope yet to stave off climate disaster and transform our economy: A Green New Deal. And now it's gaining support in Congress.
Last week, Don­ald Trump offered a per­fect encap­su­la­tion of the polit­i­cal Twi­light Zone that is his pres­i­den­cy when he dis­missed his own administration's dire report on cli­mate change, claim­ing sim­ply, ​"I don't believe it."
For the first time in recent memory, there is a growing clarion call for a response that goes beyond the limits imposed by our economic system.
That report was per­haps the most alarm­ing warn­ing yet of the immi­nent hav­oc pre­sent­ed by our cli­mate cri­sis, pre­dict­ing stark falls in GDP and eco­nom­ic activ­i­ty, mas­sive species die offs, flood­ing, increas­es in extreme weath­er events, sea lev­el rise that threat­ens the very exis­tence of U.S. coastal cities and ris­ing tem­per­a­tures that could make Chicago's cli­mate rival that of Phoenix or Las Vegas.
But while Pres­i­dent Trump glibly writes off the pre­dic­tions of over 1,000 experts span­ning 13 fed­er­al agen­cies, a new­ly ascen­dant pro­gres­sive cohort in gov­ern­ment is ral­ly­ing sup­port for a bold alter­na­tive: A Green New Deal.
That pro­pos­al, which calls for tran­si­tion­ing to 100 per­cent renew­able ener­gy through a colos­sal jobs cre­ation pro­gram, has been cham­pi­oned by two of the most well-known insur­gents in Con­gress, incom­ing Rep. Alexan­dria Oca­sio-Cortez (D‑NY) and Sen. Bernie Sanders (I‑Vt.). The pro­gres­sive stal­warts shared the stage togeth­er Mon­day night at a packed town hall event enti­tled ​"Solv­ing Our Cli­mate Crisis."
The gath­er­ing fol­lows pre­vi­ous nation­al town hall events put on by Sanders' camp in recent years which have focussed on Medicare for All, income inequal­i­ty and for­eign pol­i­cy. These town halls have fre­quent­ly drawn over a mil­lion view­ers, rival­ing — and some­times eclips­ing — the view­er­ship of cable news stations.
But besides the top­ic area of dis­cus­sion, ear­ly on Sanders made clear what made his event dis­tinct from what would be seen on cor­po­rate media: ​"This event is not spon­sored by Exxon Mobil, nor is it spon­sored or paid for by the Koch brothers."
This is no small thing. A report from watch­dog group Pub­lic Cit­i­zen ear­li­er this year shows that, on the whole, main­stream media out­lets con­sis­tent­ly avoid in-depth report­ing on cli­mate change. Many of these out­lets also receive sub­stan­tial finan­cial sup­port from fos­sil fuel com­pa­nies, whether through cor­po­rate adver­tis­ing, grants or oth­er forms.
Over the course of the 2016 elec­tion, main­stream out­lets, includ­ing ABC, NBC, CBS and Fox, sig­nif­i­cant­ly decreased any men­tion of the issue on their pro­grams com­pared to pre­vi­ous years. And the 2018 midterms con­tin­ued to see bare­ly any seri­ous dis­cus­sion of cli­mate change on cable news. When it is cov­ered, pun­dits fre­quent­ly men­tion cli­mate change only as it relates to Trump's shift­ing poli­cies, with­out offer­ing any type of thor­ough explo­ration of the issue and its consequences.
Sanders' town hall, then, pro­vid­ed some­thing rarely seen in U.S. media: experts and politi­cians talk­ing in depth about the dan­gers and poten­tial solu­tions to the cli­mate cri­sis. And while the tenor was right­ly sober, it did pro­vide a rous­ing call to arms for those pre­pared to take on the exis­ten­tial cli­mate emer­gency we are all facing.
Tak­ing on the fos­sil fuel industry
The Trump administration's cli­mate assess­ment was not the only paper on cli­mate change's dev­as­tat­ing effects to come out in recent months. In ear­ly Octo­ber, the UN Inter­gov­ern­men­tal Pan­el on Cli­mate Change (IPCC) released a ground­break­ing report that laid out, among oth­er things, that world gov­ern­ments have just 12 years left to low­er fos­sil fuel emis­sions by a stag­ger­ing 45 per­cent to avoid a glob­al tem­per­a­ture rise of 1.5 degrees Cel­sius and the result­ing risks of dev­as­tat­ing drought, extreme heat, floods and mass poverty.
Bar­ring efforts of mon­u­men­tal pro­por­tion to slow cli­mate change, the report's authors pre­dict that we are cur­rent­ly on track to see tem­per­a­ture ris­es of 3 degrees Cel­sius, which could spell untold hor­rors for human­i­ty and all oth­er species that occu­py the only known life-sup­port­ing plan­et in the entire vast expanse of the universe.
One of that report's authors, Dr. Bren­da Ekwurzel, joined as the first guest on Sanders' town hall meet­ing. Ekwurzel described the major find­ing of the IPCC report: ​"Cli­mate change is not some prob­lem in the dis­tant future: It is here, it is now, and it is hap­pen­ing in every part of the country."
She con­tin­ued to describe some of the impact of the con­tin­u­ing cri­sis. ​"We may be unleash­ing a desta­bi­liza­tion in the West Antarc­tic ice sheet which could cause mas­sive sea lev­el rise. Most peo­ple in the world live near the coasts around the world, which means many places would be inun­dat­ed." Sanders' respond­ed, ​"It means com­mu­ni­ties where mil­lions of peo­ple live will be under­wa­ter. And in terms of nation­al secu­ri­ty issues, it means mass migra­tions of people."
When it comes to the eco­nom­ic impact, Ekwurzel said, ​"We find that if car­bon emis­sions con­tin­ue unabat­ed that the U.S. could endure annu­al costs of over $100 bil­lion in some sec­tors." She went on to explain that by reduc­ing car­bon emis­sions, we could low­er that fig­ure by half or even more, while also sav­ing innu­mer­able lives.
When asked how we can indi­vid­u­al­ly help tack­le cli­mate change, Ekwurzel began by advis­ing to ​"start with your own life and what you can do," but then quick­ly tran­si­tioned toward influ­enc­ing those in pow­er. ​"Absolute­ly ask your lead­ers ​'what are you doing to reduce emis­sions glob­al­ly?'" she urged.
Sanders fol­lowed up with an even more direct appeal to tar­get the prin­ci­pal per­pe­tra­tors of cli­mate col­lapse. ​"The time is late, and that means coun­tries all over the world are going to have to stand up and take on the fos­sil fuel indus­try if we are going to leave our kids and our grand­chil­dren a plan­et that is hab­it­able. This is a cri­sis sit­u­a­tion. It is unprece­dent­ed and we have to act in unprece­dent­ed ways."
Cap­i­tal­ism can't save us
Such an expla­na­tion under­pins the argu­ment for a Green New Deal — a wild­ly ambi­tious plan that would trans­form not just the ener­gy sec­tor in the Unit­ed States, but also the func­tion­ing of the entire econ­o­my. The pro­pos­al would involve mod­ern­iz­ing infra­struc­ture, invest­ing in renew­ables and over­haul­ing food, water and ener­gy sys­tems while cre­at­ing mil­lions of high-qual­i­ty jobs.
Based around the goal of achiev­ing car­bon neu­tral­i­ty, the plan involves the cre­ation of a Select Com­mit­tee in the House which would, accord­ing to a res­o­lu­tion draft­ed by Oca­sio-Cortez, put togeth­er a ​"detailed nation­al, indus­tri­al, eco­nom­ic mobi­liza­tion plan" to achieve ​"eco­nom­ic and envi­ron­men­tal jus­tice and equality."
While this may sound like just anoth­er func­tionary task, as Nao­mi Klein explains at The Inter­cept, the cur­rent plan calls for the committee's rec­om­men­da­tions to be released ahead of the 2020 elec­tions, which could make it a test and ral­ly­ing cry for all pro­gres­sive can­di­dates that cycle.
Not every­one is a fan of the plan, how­ev­er. In the recent Wall Street Jour­nal op-ed enti­tled ​"Stop­ping the Social­ist Resur­gence," GOP strate­gist and for­mer George W. Bush whis­per­er Karl Rove crit­i­cized Ocasio-Cortez's rhetoric around the pro­pos­al as ​"sound­ing too much like a Maoist func­tionary." Else­where in the piece, Rove rais­es the red flags of increas­ing sup­port for Medicare for All, stu­dent debt relief and increased tax­es on the rich, call­ing on his Repub­li­can brethren to pre­pare them­selves to come out vic­tors in the grand bat­tle of ideas.
But while Rove is right­ly scan­dal­ized by the rise in social­ist ideas, he miss­es that the very poli­cies he hopes to con­test in the court of pub­lic opin­ion are already backed by most Amer­i­cans. When it comes to Medicare for All, 70 per­cent are on board. Stu­dent debt relief is wide­ly sup­port­ed. Three-quar­ters of Amer­i­cans are behind rais­ing tax­es on the wealthy. And when it comes to a Green New Deal, Data for Progress found that among eli­gi­ble and enthu­si­as­tic vot­ers, more than half ​"said they would be more like­ly to sup­port a can­di­date run­ning on a green job guarantee."
Embrac­ing these large-scale pro­gres­sive atti­tudes and pur­su­ing state inter­ven­tion in the ener­gy sec­tor is wide­ly believed to be the only way to stave off the worst effects of cli­mate change while cre­at­ing equi­ty in our response to the cri­sis — and the Green New Deal offers a clear path forward.
Beyond cen­trist solutions
Both cli­mate activists and researchers say we need to imme­di­ate­ly wean our­selves off of fos­sil fuels and leave future resources in the ground. This approach, far more rad­i­cal than any­thing seri­ous­ly dis­cussed in main­stream ener­gy report­ing, served as the basis for Ocasio-Cortez's pre­sen­ta­tion at Monday's town hall.
Oca­sio-Cortez, an open demo­c­ra­t­ic social­ist, began by push­ing back against the most fre­quent crit­i­cism of a Green New Deal pro­gram: its alleged neg­a­tive effects on the econ­o­my. ​"It's just plain wrong, the idea that we are some­how going to lose eco­nom­ic activ­i­ty. It's not just pos­si­ble that we'll cre­ate jobs and eco­nom­ic activ­i­ty by tran­si­tion­ing to renew­able ener­gy," she said. ​"It's inevitable."
"It's inevitable that we can use the tran­si­tion to 100 per­cent renew­able ener­gy as the vehi­cle to tru­ly deliv­er and estab­lish eco­nom­ic, social and racial jus­tice in the Unit­ed States of Amer­i­ca. That is our proposal."
She went on to com­pare the chal­lenges pre­sent­ed by the cur­rent moment to those faced by past U.S. lead­ers who helped push through major accom­plish­ments under daunt­ing odds. ​"This is going to be the Great Soci­ety, the moon shot, the Civ­il Rights Move­ment of our gen­er­a­tion," she said.
Oca­sio-Cortez, who last month par­tic­i­pat­ed in a protest out­side House Minor­i­ty leader Nan­cy Pelosi's office demand­ing Democ­rats push for a Green New Deal, pre­sent­ed the case in clear moral terms. ​"We've amassed some of the largest amounts of wealth in Amer­i­can his­to­ry, but we have nev­er seen so many peo­ple strug­gling and liv­ing pay­check to pay­check in the way that we are today," she explained.
"When we talk about tran­si­tion, we talk about just tran­si­tions. Tran­si­tion­ing to renew­able ener­gy that pro­vides jus­tice to all peo­ple who are impact­ed. That includes ful­ly fund­ing the pen­sions these coal minors are due, of which they're being stripped. For younger peo­ple, that means pro­vid­ing edu­ca­tion­al oppor­tu­ni­ties for them to tran­si­tion to renew­able ener­gy jobs."
She went on to lay out why the type of tra­di­tion­al cen­trist envi­ron­men­tal poli­cies of means test­ing and half-mea­sures won't cut it in ris­ing to the demands of this moment. ​"When we try to solve this piece­meal, we're not going to get it solved in time. That's why we're ask­ing for this real­ly ambi­tious, sin­gu­lar plan. And I believe that the pro­gres­sive move­ment is the only move­ment with answers right now, that is draw­ing from the lessons of history."
That ambi­tious plan — backed by groups such as the Sun­rise Move­ment and 350​.org — is begin­ning to look like less of a fringe idea and more like a pol­i­cy mov­ing into the main­stream of Amer­i­can pol­i­tics. In addi­tion to Oca­sio-Cortez, 18 oth­er House mem­bers now sup­port the cre­ation of a Select Com­mit­tee for the Green New Deal. And Sanders is gain­ing sup­port in his cham­ber as well: On Mon­day, Sen. Jeff Merkley (D‑Or.) signed on board with the plan.
Of course, any pol­i­cy along the lines of a Green New Deal will sure­ly be bit­ter­ly opposed by the fos­sil fuel indus­try and the inter­ests that it ben­e­fits. After all, the entire plan is premised on threat­en­ing that industry's prof­its and its con­tin­ued dom­i­na­tion over the U.S. economy.
Xiuhtez­catl Mar­tinez, an 18-year-old indige­nous envi­ron­men­tal activist, hip hop artist and youth direc­tor of the con­ser­va­tion group Earth Guardians, used his plat­form at the town hall to lay out why coun­ter­ing the com­ing attacks from oil and gas com­pa­nies on bold cli­mate action will require a change in both think­ing and in polit­i­cal incentives.
"His­tor­i­cal­ly it has been polit­i­cal­ly risky to stand up to the fos­sil fuel indus­try as politi­cians," Mar­tinez said. ​"I think our gen­er­a­tion is very dif­fer­ent. Yes, we are the future and have the most at stake, but we are also here now. That also gives us the per­spec­tive of push­ing the agen­da so that it's polit­i­cal­ly risky to not stand up to the fos­sil fuel industry."
It's true that a bat­tle between envi­ron­men­tal activists and pow­er­ful fos­sil fuel inter­ests has been waged for decades, and time after time, the fos­sil fuel indus­try has come out on top. As 350​.org founder Bill McK­ibben explained dur­ing the town hall, ​"This has got to be the moment. In the end, what changes things is move­ments. We won this argu­ment 25 years ago. But the fight so far we've lost, because fights are about pow­er and mon­ey. And now we've got to bring pow­er ourselves."
The only option is to win
What makes this moment dif­fer­ent is that, for the first time in recent mem­o­ry, there is a grow­ing clar­i­on call for a response that goes beyond the lim­its imposed by our eco­nom­ic system.
Four years ago, Nao­mi Klein wrote in her book This Changes Every­thing: Cap­i­tal­ism vs. The Cli­mate, ​"We are stuck because the actions that would have giv­en us the best chance of avert­ing cli­mate cat­a­stro­phe — and would ben­e­fit the vast major­i­ty — are extreme­ly threat­en­ing to an elite minor­i­ty that has a stran­gle­hold over our econ­o­my, our polit­i­cal process, and most of our major media out­lets…. Right now, the tri­umph of mar­ket log­ic, with its ethos of dom­i­na­tion and fierce com­pe­ti­tion, is par­a­lyz­ing almost all seri­ous efforts to respond to cli­mate change."
She went on to pose the ques­tion of whether our soci­ety is up to the task of mit­i­gat­ing the cli­mate cri­sis and build­ing a sus­tain­able future. ​"Is it pos­si­ble? Absolute­ly. Is it pos­si­ble with­out chal­leng­ing the fun­da­men­tal log­ic of dereg­u­lat­ed cap­i­tal­ism? Not a chance."
That con­fronta­tion with the forces of extrac­tive cap­i­tal­ism has been made pos­si­ble by a mul­ti­fac­eted move­ment of work­ing-class, indige­nous and inter­gen­er­a­tional activists that, through ded­i­cat­ed orga­niz­ing, has laid the ground­work for the Green New Deal. From the anti-pipeline protests at Stand­ing Rock to the Sun­rise Movement's demon­stra­tion urg­ing Pelosi to back bold cli­mate action, years of cre­ative activism has set the stage for this moment.
And the pol­i­cy is mak­ing progress in the halls of Con­gress thanks to the lead­er­ship of politi­cians free of oil indus­try fund­ing who are ground­ed in work­ing-class, front­line com­mu­ni­ties — rep­re­sen­ta­tives like Oca­sio-Cortez, Rashi­da Tlaib (D‑Mich.) and Ayan­na Press­ley (D‑Mass.).
This for­ward momen­tum is why, in her recent Inter­cept piece, Klein calls the Green New Deal pro­pos­al ​"game-chang­ing" and says ​"I feel more opti­mistic about our col­lec­tive chances of avert­ing cli­mate break­down than I have in years."
In 2014, the same year that Klein pub­lished This Changes Every­thing, the late sci­ence fic­tion writer Ursu­la K. Le Guin gave a speech at the Nation­al Book Awards where she famous­ly said, ​"We live in cap­i­tal­ism. Its pow­er seems inescapable — but then, so did the divine right of kings."
The idea that with­in four years, grass­roots ener­gy and polit­i­cal sup­port could begin coa­lesc­ing behind a pol­i­cy that chal­lenges mar­ket fun­da­men­tal­ism head on could not have been pre­dict­ed by either Klein or Le Guin. But such calls to rise to this chal­lenge helped open the polit­i­cal space that has made the cur­rent moment possible.
There is still a cli­mate denier in the White House whose Envi­ron­men­tal Pro­tec­tion Agency is staffed with fos­sil fuel lob­by­ists while the Repub­li­can Par­ty on the whole con­tin­ues to reject sci­ence and fero­cious­ly fight any leg­is­la­tion that would help pro­tect the climate.
Yet more and more Amer­i­cans — and polit­i­cal lead­ers — are begin­ning to align with the per­spec­tive laid out by Sen. Sanders in his recent book Where We Go from Here — Two Years in the Resis­tance: ​"To sac­ri­fice the future of the plan­et for the short-term prof­its of the fos­sil fuel indus­try is unspeak­ably self­ish, out­ra­geous and unforgivable."
After hear­ing Ocasio-Cortez's call for courage in the face of cli­mate change's exis­ten­tial threats, Van Jones remarked that he had tried to help ush­er in such a Green New Deal-style approach dur­ing his time in the Oba­ma admin­is­tra­tion, before being derailed by the right-wing. But, he con­tin­ued, ​"I think you're gonna get it done."
Oca­sio-Cortez then turned to the crowd — which includ­ed activists from the Sun­rise Move­ment and oth­er cli­mate jus­tice groups — and cor­rect­ed him: ​"We're gonna get it done. We're gonna get it done."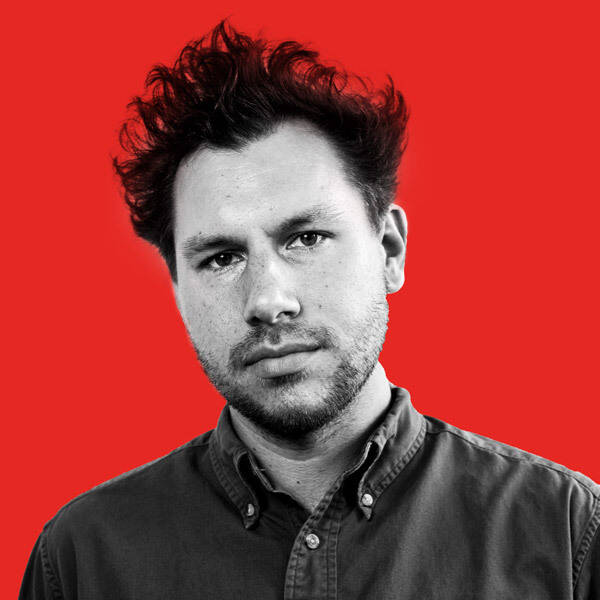 Miles Kampf-Lassin, a grad­u­ate of New York Uni­ver­si­ty's Gal­latin School in Delib­er­a­tive Democ­ra­cy and Glob­al­iza­tion, is a Web Edi­tor at In These Times. Fol­low him on Twit­ter @MilesKLassin