This Video Appears To Show Bernie Sanders Being Arrested at a 1963 Civil Rights Action in Chicago
It looks like there's proof of the presidential candidate participating in civil disobedience to end segregation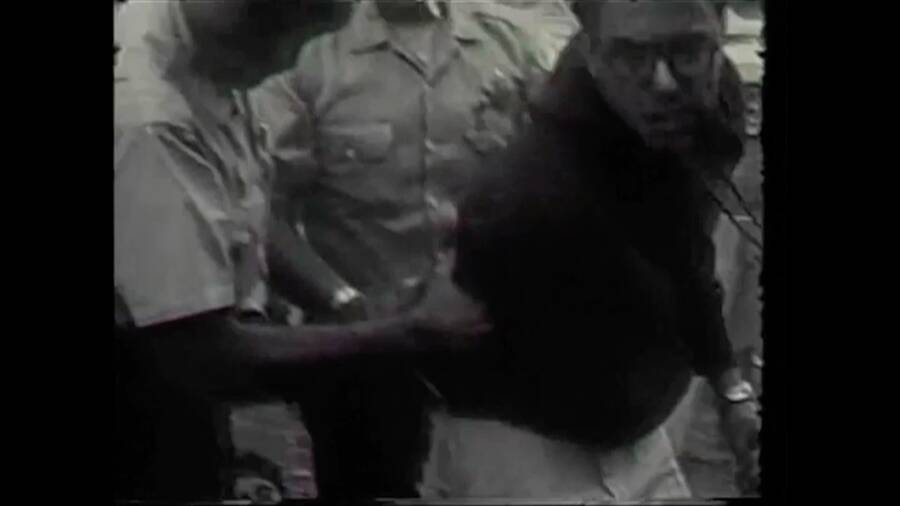 A just-unearthed video shows the arrest of what appears to be presidential candidate Bernie Sanders at a 1963 protest against school segregation in Chicago's Englewood neighborhood.
The footage was taken from Kartemquin Film's ​'63 Boycott project, which chronicles the Chicago Public School Boycott of 1963, and was filmed by Kartemquin co-founder Jerry Temaner.
The protest on Chicago's South Side took aim at racist education and housing policies being carried out in Englewood — namely the proposed contruction of a new school for black students made up of aluminum trailers known as ​"Willis Wagons," named after the Chicago Public Schools Superintendent Benjamin Willis who first ordered them. These trailers were used by the city to deal with overcrowding in black schools, thereby preventing integration of black students into less-densely populated white schools.
A Chicago Tribune report from the time confirms that Sanders was in fact arrested at the action and charged with resisting arrest.
Controversy recently sprung up over the accuracy of photos of Bernie Sanders at civil rights actions in Chicago during this period. Time magazine published a story last November claiming that photos of Sanders distributed by his campaign do not actually depict the Vermont senator, but rather show fellow University of Chicago classmate and activist Bruce Rappaport. Since publishing that story, the original photographer Danny Lyon has come forward maintaining that his photos are indeed of Sanders.
This newly-released video seems to confirm Sanders' active role engaging in civil disobedience in a historic civil rights protest demanding equal treatment for black students in Chicago schools. Sanders is currently working to galvanize African-American support ahead of the Feb. 27 primary in South Carolina, as well as primaries in other minority-heavy states on Super Tuesday.
He plans to meet with civil rights leaders on Thursday morning and his campaign has recently released ads hailing his record on racial justice issues as well as his endorsement from Erica Garner, Eric Garner's daughter. Sanders has also received support from other prominent African-American activists, thinkers and artists including rapper Killer Mike, former N.A.A.C.P. president Benjamin T. Jealous, Harry Belafonte, Danny Glover, Cornel West and writer Ta-Nehisi Coates.
If Sanders' campaign is looking for a new way to prove the candidate's dedication to the movement for civil rights and racial justice, this video may be just the proof it needs.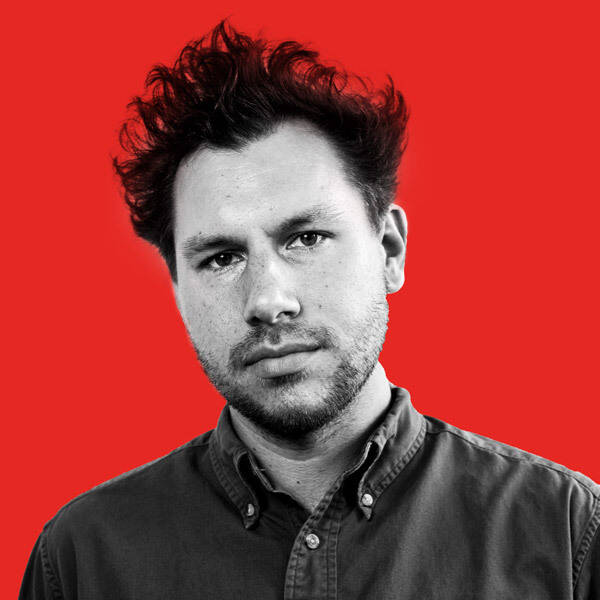 Miles Kampf-Lassin, a graduate of New York University's Gallatin School in Deliberative Democracy and Globalization, is a Web Editor at In These Times. Follow him on Twitter @MilesKLassin