Bernie Sanders Has a Sweeping Plan to Expand Union Rights and Workplace Democracy
The fight to expand demo­c­ra­t­ic con­trol over the work­place just received a major shot in the arm.
Today, Sen. Bernie Sanders (I‑Vt.) intro­duced sweep­ing leg­is­la­tion that would dra­mat­i­cal­ly expand labor rights, mak­ing it eas­i­er for work­ers to join unions, speed up con­tract nego­ti­a­tions, roll back ​"right to work" laws and clamp down on union-bust­ing tac­tics by employers.
The leg­is­la­tion, known as the Work­place Democ­ra­cy Act (WDA), is being co-spon­sored by Sens. Eliz­a­beth War­ren (D‑Mass.), Kirsten Gilli­brand (D‑N.Y.), Tam­my Bald­win (D‑Wisc.) and Sher­rod Brown (D‑Ohio) and has been endorsed by more than a dozen major unions and labor groups.
At an event on Wednes­day announc­ing the leg­is­la­tion, Sanders said: ​"If we are seri­ous about reduc­ing income and wealth inequal­i­ty and rebuild­ing the mid­dle class, we have got to sub­stan­tial­ly increase the num­ber of union jobs in this country."
If passed, the leg­is­la­tion would redis­trib­ute pow­er on the job to vast­ly ben­e­fit work­ers over their employ­ers. And it would do so by extend­ing democ­ra­cy to the place Amer­i­cans spend much of their wak­ing lives.
In the Unit­ed States, the con­cept of democ­ra­cy gen­er­al­ly con­jures images of vot­ing booths and can­di­date forums. But every time work­ers come togeth­er to advo­cate their inter­ests and chal­lenge con­cen­trat­ed pow­er, they are prac­tic­ing democ­ra­cy. In dai­ly life, one of the most impor­tant — and uni­ver­sal — are­nas for this form of demo­c­ra­t­ic action is the workplace.
Cor­po­ra­tions and employ­ers hold enor­mous pow­er over work­ers, dic­tat­ing which hours of the day they're at work, what they're allowed to say on the clock, what they wear and when they can go to the bath­room. Employ­ers also deter­mine work­ers' wages as well as the type of health­care they receive (if any) — all with the dan­gling threat of los­ing their job if at any time a boss decides they are expendable.
This slant­ed pow­er dynam­ic is what allows employ­ers to keep work­ers com­pli­ant even under abhor­rent con­di­tions. And it is why the role of labor unions — the pri­ma­ry vehi­cle for advanc­ing democ­ra­cy in the work­place — is absolute­ly crit­i­cal to pro­tect­ing work­ers' rights at a time of unchecked cor­po­rate power.
Enshrin­ing labor rights
The WDA would sim­pli­fy the process of union­iza­tion by allow­ing the Nation­al Labor Rela­tions Board (NLRB) to cer­ti­fy a union if a major­i­ty of eli­gi­ble work­ers say they want to join. That process, com­mon­ly called ​"card check," would elim­i­nate union elec­tions and give work­ers a clear­er path­way to orga­niz­ing their workplaces.
As it cur­rent­ly stands, employ­ers have wide-rang­ing pow­er to influ­ence and intim­i­date work­ers into vot­ing against union­iza­tion. They com­mon­ly force employ­ees to attend anti-union meet­ings and threat­en work­ers involved in orga­niz­ing cam­paigns. The WDA would curb this type of behav­ior and cre­ate a more lev­el play­ing field dur­ing union drives.
Labor advo­cates believe such reform is crit­i­cal to giv­ing work­ers a stronger voice on the job. In an inter­view with In These Times, David John­son, Nation­al Field Direc­tor for the Nation­al Nurs­es Unit­ed (NNU) — which has endorsed the leg­is­la­tion — says the WDA ​"is an impor­tant step for­ward in restor­ing what should be worker's con­sti­tu­tion­al rights to engage in con­cert­ed activ­i­ty to freely asso­ciate and to form strong unions to advo­cate for them­selves and, in the case of reg­is­tered nurs­es, to advo­cate for their patients as well."
The leg­is­la­tion would also repeal sec­tion 14(b) of the 1947 Taft-Hart­ley Act, which has allowed 28 states to pass laws restrict­ing the abil­i­ty of unions to col­lect dues from mem­bers who ben­e­fit from col­lec­tive bar­gain­ing agree­ments. Such ​"right to work" laws have weak­ened unions in these states and led to low­er over­all pay for workers.
Under the WDA, employ­ers would also be required to enter into con­tract nego­ti­a­tions with­in 10 days of a new union being formed. A full 37 per­cent of new unions go with­out a first con­tract for at least two years because of employ­ers drag­ging their heels on nego­ti­a­tions. Such prac­tices would be end­ed by this legislation.
As Sanders explained when intro­duc­ing the bill: ​"Cor­po­rate Amer­i­ca under­stands that when work­ers become orga­nized, when work­ers are able to engage in col­lec­tive bar­gain­ing, they end up with far bet­ter wages and ben­e­fits… and that is why, for decades now, there has been a con­cen­trat­ed well-orga­nized attack on the abil­i­ty of work­ers to organize."
A more demo­c­ra­t­ic economy
The push for the WDA — a ver­sion of which was orig­i­nal­ly intro­duced in 2015 — comes on the heels of an announce­ment that Sanders' office will soon pro­pose a fed­er­al jobs guar­an­tee. While the specifics have not yet been revealed, at its core such a pro­gram would seek to cre­ate a sys­tem of full employ­ment in the Unit­ed States, offer­ing a job pay­ing $15 an hour to any work­er who wants one.
Once enact­ed, such a plan would have the poten­tial to fun­da­men­tal­ly shift the rela­tion­ship of work­ers to their employ­ers. If a job were always avail­able through the gov­ern­ment, work­ers would no longer live under the con­stant threat of los­ing their liveli­hood when­ev­er their boss decides they are no longer need­ed. By set­ting a floor with a liv­ing wage, this form of a jobs guar­an­tee would like­ly lift up the pay and ben­e­fits of work­ers every­where, and open the space for more union activ­i­ty in the pri­vate sector.
The com­bi­na­tion of the WDA and a jobs guar­an­tee, tak­en togeth­er with pro­pos­als for insti­tut­ing Medicare for all, a fed­er­al $15 min­i­mum wage and paid fam­i­ly leave, rep­re­sents a bar­rage of pro­gres­sive changes to the U.S. econ­o­my that would lift mil­lions out of pover­ty and bring more democ­ra­cy into work­ers' dai­ly lives.
Oth­er sen­a­tors have also recent­ly voiced sup­port for a ver­sion of a jobs guar­an­tee, includ­ing Gilli­brand and Cory Book­er (D‑N.J.). And the demand is not new in Amer­i­can pol­i­tics: Dr. Mar­tin Luther King Jr. famous­ly fought for full employ­ment as a means to end pover­ty and advance the cause of racial justice.
Mis­ery into progress
King was a staunch sup­port­er of union rights through­out his life. In 1965, he gave a speech to the state con­ven­tion of the Illi­nois AFL-CIO in which he called the labor move­ment ​"the prin­ci­pal force that transforme­d mis­ery and despair into hope and progress." King's last major cam­paign before he was assas­si­nat­ed in April, 1968 involved join­ing with strik­ing san­i­ta­tion work­ers in Mem­phis, Tenn. to win jus­tice and dig­ni­ty on the job.
In 2018, 50 years after King's death, the U.S. labor move­ment is fac­ing mon­u­men­tal threats. The Supreme Court will soon rule on Janus vs. AFSCME, a case that is poised to deal a severe blow to pub­lic-sec­tor unions. Pres­i­dent Trump is over­see­ing a mas­sive roll­back of work­ers' rights and stack­ing the Nation­al Labor Rela­tions Board (NLRB) with appointees who are out­ward­ly hos­tile to unions.
Cor­po­rate enti­ties such as the Amer­i­can Leg­isla­tive Exchange Coun­cil (ALEC) have engaged in a decades-long cam­paign to weak­en the pow­er of labor, and today union­iza­tion rates in the Unit­ed States stand at among their low­est lev­els in generations.
As NNU's John­son says, ​"I think we should be clear: There is a rel­a­tive hand­ful of incred­i­bly wealthy, pow­er­ful most­ly white men who are stand­ing in the way of work­ing peo­ple hav­ing the kind of coun­try we deserve, where peo­ple have rights and they have decent wages and a decent com­mu­ni­ty and a safe and healthy work­place, and edu­ca­tion and health­care as human rights."
How­ev­er, there are also signs of hope.
In states across the coun­try, from West Vir­ginia to Okla­homa, Ari­zona and Col­orado, teach­ers have waged statewide strikes to win high­er pay and bet­ter work­ing con­di­tions. Rank-and-file cau­cus­es are help­ing to trans­form their unions into more mil­i­tant orga­ni­za­tions, will­ing to take dra­mat­ic action to defend mem­bers and stand up to attacks.
Work­ers in a diverse array of indus­tries, from media to uni­ver­si­ties, logis­tics and tech, are launch­ing new union dri­ves. And over the past two years, work­ers under the age of 35 have led an unprece­dent­ed surge in union mem­ber­ship, and are much more like­ly to view unions pos­i­tive­ly. Over­all, labor unions are now viewed more favor­ably by the pub­lic than they have been in well over a decade.
At a time of stag­ger­ing eco­nom­ic inequal­i­ty, when cor­po­rate prof­its are soar­ing while the safe­ty net is shred­ded and work­ing peo­ple are forced to scram­ble over crumbs, the renewed inter­est in labor unions is a sign that Amer­i­cans are com­ing to see col­lec­tive action as the best way to improve their liv­ing con­di­tions and wrest work­place pow­er from prof­it-obsessed employers.
While the WDA may be a dead let­ter under Trump and the GOP Con­gress, it does plant a flag for how a more demo­c­ra­t­ic econ­o­my could be struc­tured. And with a poten­tial polit­i­cal sea change on the way in com­ing elec­tion cycles, this type of bold pro­pos­al sets the con­tours for what pro­gres­sive politi­cians and activists alike can demand.
As work­ers are prov­ing across the coun­try, win­ning a bet­ter stan­dard of liv­ing is pos­si­ble, but it can only come about through demand­ing — and prac­tic­ing — democ­ra­cy on the job.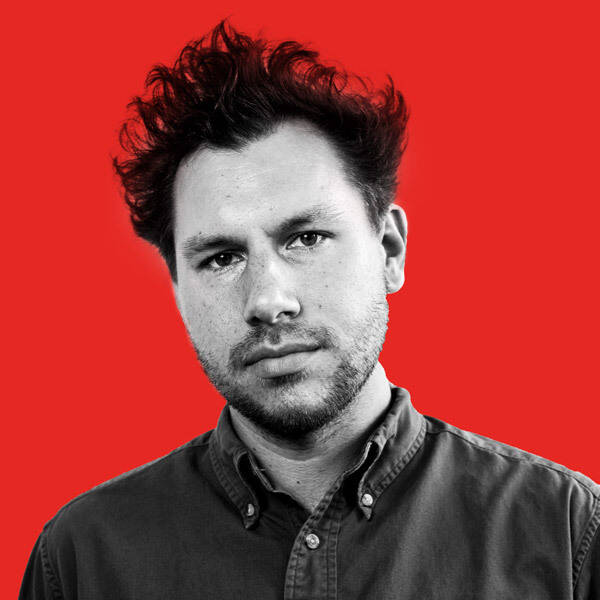 Miles Kampf-Lassin, a grad­u­ate of New York Uni­ver­si­ty's Gal­latin School in Delib­er­a­tive Democ­ra­cy and Glob­al­iza­tion, is a Web Edi­tor at In These Times. Fol­low him on Twit­ter @MilesKLassin