Bernie Sanders' Michigan Victory Just Proved That a Democratic Socialist Can Actually Win
With his upset win, Sanders showed the potential for his democratic socialist message to resonate across the country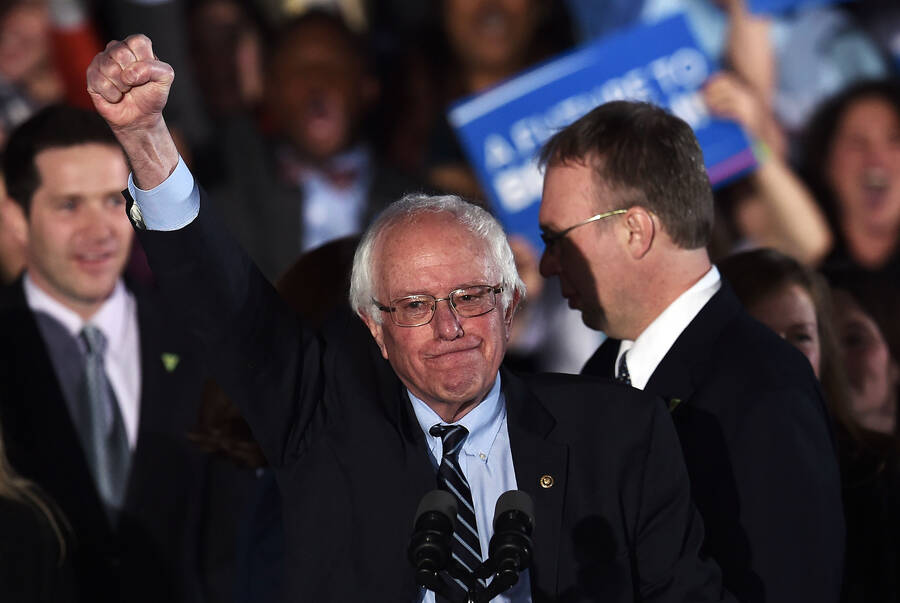 Reader donations, many as small as just $1, have kept In These Times publishing for 45 years. Once you've finished reading, please consider making a tax-deductible donation to support this work.
Bernie Sanders did not just defy expectations with his upset win in Michigan on Tuesday night — he shattered the predominant narrative of the 2016 Democratic race, forcing pundits across the political spectrum to eat crow.
Bernie Sanders has now proven that his identification as a democratic socialist does not prevent him from winning in big, diverse states.
No pollsters saw this coming. As recent as this week, some polls had him losing by 37 percent to Hillary Clinton. FiveThirtyEight called Sanders' win ​"one of the greatest upsets in modern political history."
But there is one element of this groundbreaking political feat that should not be ignored: Bernie Sanders has now proven that his identification as a democratic socialist does not prevent him from winning in big, diverse states.
When Sanders announced his campaign for president 10 months ago, he was dismissed by many in the media as a fringe candidate whose politics were too radical to connect with Democratic voters.
On Tuesday night, the over 592,000 Michigan Democrats who voted for him proved the opposite: that Sanders' policies are not too extreme — they're just what large swaths of voters want.
Running on a message of economic justice and critical of corporate power, free trade deals and a broken criminal justice system, Sanders was able to win over voters in a state that saw massive job losses in the wake of the Great Recession.
As a result of the financial collapse, in 2009 unemployment in the state skyrocketed to 14.9 percent. And while that number has dropped in recent years, Alan Berube, a senior fellow at the Brookings Institution's Metropolitan Policy Program, explained to MarketPlace that ​"in cities like Detroit and Flint, ​'the loss of middle-class jobs accessible to people without much more than a high school education' has been devastating."
Michigan has also seen its infrastructure fall into disrepair — as evidenced by the tragic water poisoning in Flint. And trade deals like NAFTA have led to vast outsourcing of jobs, largely in manufacturing.
Sanders' campaign spoke directly to these issues facing working people in Michigan, connecting voters' anxieties to a system that benefits Wall Street and corporations at the expense of the middle class.
He has made rebuilding the nation's crumbling infrastructure — including outdated and compromised water systems—central to his policy agenda. His plan to invest $1 trillion over 5 years would be paid for by cracking down on corporations ducking taxes by moving their profits offshore.
He called for Michigan Gov. Rick Snyder's resignation over the Flint crisis back in January — long before Clinton called for the same in Sunday's Democratic debate. And his long-standing opposition to both NAFTA and the Trans-Pacific Partnership trade deals was consistently hammered home as he campaigned across the state.
Far from being judged too radical by voters, these positions helped Sanders carry the Great Lakes State. If over half a million Democrats in Michigan — a state not exactly known for its radicalism — are willing to vote for a democratic socialist, that is a clear sign that the term will not be a major hindrance for Sanders going forward.
Sanders won 71 percent of independents and the majority of voters making under $50,000 a year. And he made inroads among African-American voters, winning 28 percent of their support — his highest margin yet in a state with a large African-American community.
As Bernie Sanders said in his hastily arranged victory speech, ​"What tonight means is that the Bernie Sanders campaign, the people's revolution that we are talking about…is strong in every part of the country."
If Michigan is any indication, the nation might indeed be ready for such a revolution, one led by a democratic socialist.
Your donation makes In These Times possible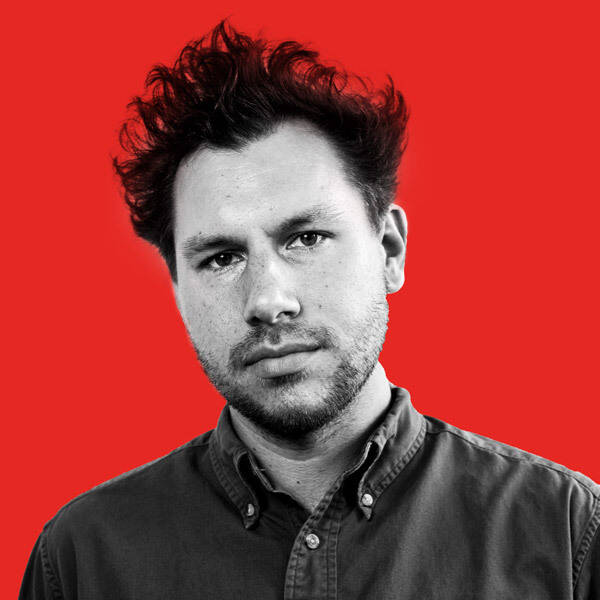 Miles Kampf-Lassin, a graduate of New York University's Gallatin School in Deliberative Democracy and Globalization, is a Web Editor at In These Times. Follow him on Twitter @MilesKLassin