Between Disasters, Workplace Safety Struggles for Attention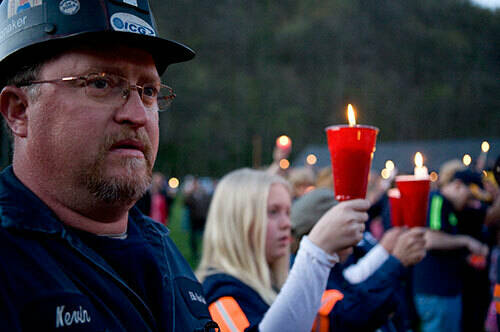 Despite work­er inter­est, new report shows scarci­ty of seri­ous, sus­tained media coverage
Cov­er­age of the Gulf of Mex­i­co oil spill was right where it should have been this spring and sum­mer, as the envi­ron­men­tal dis­as­ter became the world's worst off­shore oil spill: on the front pages of U.S. news­pa­pers and mag­a­zines.

But there has been a gap in the cov­er­age of the cat­a­stro­phe, which began on April 20 when the Deep­wa­ter Hori­zon oil rig explod­ed. News reports and opin­ion polls have bare­ly acknowl­edged what hap­pened dur­ing the explo­sion itself, as the first bar­rels of oil entered the Gulf: Eleven work­ers died and 17 oth­ers were injured.

​"Work­place safe­ty is too often ignored or acci­dents tak­en for grant­ed," said Tom W. Smith of the Nation­al Opin­ion Research Cen­ter (NORC) at the Uni­ver­si­ty of Chica­go, which last week released a study on pub­lic atti­tudes on work­place safe­ty. ​"It is strik­ing that cov­er­age in the media and pub­lic opin­ion polls has vir­tu­al­ly ignored the 11 work­ers killed by the blowout and destruc­tion of the drilling platform."
Of 174 sur­vey ques­tions asked about the oil spill in the two months fol­low­ing the explo­sion, none asked about the work­ers killed when the drilling plat­form was destroyed, accord­ing to ​"Pub­lic Atti­tudes Towards and Expe­ri­ences with Work­place Safe­ty" (full PDF here), a ​"meta-analy­sis" draw­ing on polls and sur­veys from the last 10 years. The ques­tions instead focused on envi­ron­men­tal issues.

Lack of media atten­tion to work­er safe­ty is par­tic­u­lar­ly alarm­ing in the Deep­wa­ter case, since that's what caused the dis­as­ter in the first place. ​"If opti­mal safe­ty had been main­tained," says Smith, ​"not only would the lives of the 11 work­ers been saved, but the whole envi­ron­men­tal dis­as­ter would have been avert­ed."

It's espe­cial­ly strik­ing because a huge major­i­ty of work­ers — 85 per­cent — believe work­place safe­ty is the most impor­tant labor stan­dard issue, above fam­i­ly and mater­ni­ty leave, min­i­mum wage, paid sick days, over­time pay and the right to join a union, accord­ing to the study. (Full dis­clo­sure: It was com­mis­sioned by the Pub­lic Wel­fare Foun­da­tion, which funds Work­ing In These Times.)

Peo­ple like­ly care so much about work­place safe­ty because it's not abstract: The NORC found in 2006 that ​"13 per­cent of work­ers find their jobs always stress­ful, while 21 per­cent find their jobs often stress­ful." That aligns with the new study's find­ings that about 12 per­cent of work­ers have had an on-the-job injury, and 37 per­cent have required med­ical atten­tion for a work­place injury. (It should be not­ed, though, that the Labor Depart­ment said last month that work­place fatal­i­ties fell by 17 per­cent last year, com­pared to 2008. But that drop is like­ly a result of the reces­sion and a small­er work­force.)

A few oth­er things stand out in the report:
83

per­cent of work­ers polled believe the fed­er­al gov­ern­ment should mon­i­tor work­place safe­ty some or all of the time.
A tiny per­cent­age of peo­ple wor­ry about the most shock­ing work­place safe­ty prob­lem: co-work­er vio­lence. Less than

10

per­cent of those polled are con­cerned with being assault­ed or killed by a co-work­er. (Homi­cides at work account for

10

per­cent of all work­place fatal­i­ties, but most of these are not caused by co-work­ers, accord­ing to the U.S. Bureau of Labor Statistics.)
There are some mixed sig­nals. A great major­i­ty of work­ers believe man­agers at their work­place care about safe­ty, don't cut cor­ners, and pro­vide good work­ing con­di­tions. But a decent chunk (

26

−

27

per­cent) also agreed that ​

"

some employ­ers are not report­ing work­place acci­dents and injuries" and ​

"

I know that some work­ers are afraid to report work­place acci­dents and injuries."
Accord­ing to the fed­er­al gov­ern­ment, in 2008 there were 4.6 mil­lion work­place injuries or ill­ness­es and 5,214 fatal­i­ties. Those num­bers are huge — espe­cial­ly when you con­sid­er how few work­place deaths become promi­nent news sto­ries. It takes some­thing par­tic­u­lar­ly shock­ing and dra­mat­ic — remem­ber the April 2010 Upper Big Branch explo­sion that killed 29? The 2006 Sago mine explo­sion that killed 12? — to dri­ve work­er safe­ty to the top of the news cycle.

But even then, atten­tion quick­ly drifts. Ini­tial­ly, the report notes, the Upper Big Branch sto­ry ​"ranked sec­ond in pub­lic atten­tion behind only health­care reform, but after the min­ers were con­firmed to have died, atten­tion slipped to fourth place." In a bet­ter world, the deaths of work­ers would mark a new begin­ning for a sto­ry — the real end­ing being when the con­di­tions that caused the deaths were ful­ly dealt with.

Instead, it seems news cov­er­age, and the public's atten­tion, drifts from dis­as­ter to dis­as­ter, fatal­i­ty to fatal­i­ty, with­out the sus­tained atten­tion need­ed to deal with under­ly­ing issues. In the case of the Deep­wa­ter Hori­zon dis­as­ter, work­ers' deaths were quick­ly over­whelmed by the larg­er envi­ron­men­tal nar­ra­tive.

The report ends on a stark note:
The lack of seri­ous atten­tion to the prob­lem of work­place safe­ty is under­scored by the stark short­com­ings in the exist­ing reg­u­la­to­ry sys­tem. Under the present reg­u­la­to­ry set-up, it is impos­si­ble to come close to enforc­ing even the cur­rent safe­ty stan­dards. There are about 8.6 mil­lion work­places and just around 2,400 fed­er­al and state inspec­tors (or about one inspec­tor to mon­i­tor 3,500 estab­lish­ments every year).
This sort of shock­ing sta­tis­tic usu­al­ly isn't pub­li­cized until anoth­er fatal work­place explo­sion occurs. But if the gov­ern­ment can't enforce work­place stan­dards, who else might? Work­ers, of course. And what could go a long way toward help­ing work­ers pro­tect them­selves on the job? Unions — at least in the coal min­ing indus­try. As David Moberg has report­ed on this web­site, min­ing fatal­i­ties have hap­pened dis­pro­por­tion­ate­ly at nonunion mines dur­ing the last 15 years.

Giv­en that fact, you might think that work­ers would asso­ciate the abil­i­ty to join a union with safe­ty at work. You'd be wrong, which leads me to a sad, and coun­ter­in­tu­itive, stat in the report: When asked this year to judge how impor­tant it is that the gov­ern­ment pro­tect work­ers' right to join a union, only 43 per­cent said ​"very impor­tant." (Forty-eight per­cent said that in 2008.) A larg­er per­cent­age of respon­dents deemed every oth­er issue in that sur­vey — fam­i­ly and mater­ni­ty leave, min­i­mum wage, paid sick days, over­time pay and work­place safe­ty — more impor­tant in terms of gov­ern­ment protection.
That's very bad news for a labor move­ment almost always on the defen­sive, both at work and in the media. It may just be that until a great major­i­ty of work­ers see join­ing a union as a key to safe­ty, both will remain weak in many Amer­i­can workplaces.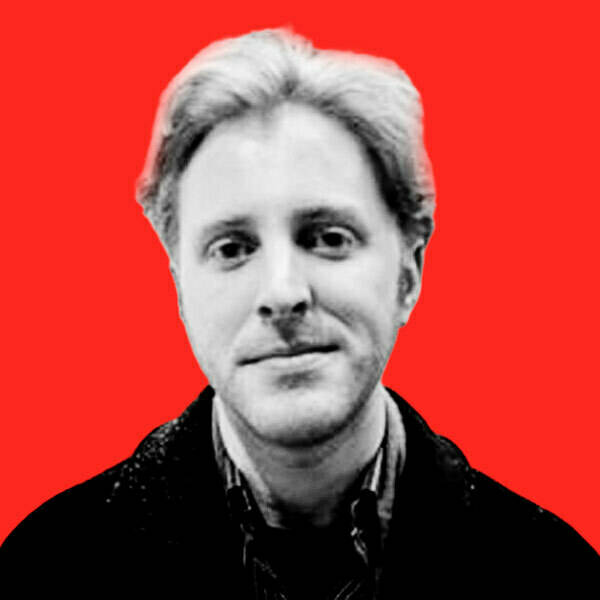 Jere­my Gantz is a con­tribut­ing edi­tor at the mag­a­zine. He is the edi­tor of The Age of Inequal­i­ty: Cor­po­rate America's War on Work­ing Peo­ple (2017, Ver­so), and was the Web/​Associate Edi­tor of In These Times from 2008 to 2012.