While Democrats have sound reasons to be glad they broke a six-week delay by the GOP in voting for an extension of unemployment benefits, 2.5 million of the long-term unemployed will still have to wait for their benefits to be restored. It could take a little while for the strapped and understaffed state unemployment agencies to sort through the retroactive claims for aid extended through November 30. (And that's not counting the 14 states that are on the brink, avoiding running out of unemployment funds by borrowing from the federal government.)
Huffington Post reports: ​"Because the program has lapsed for over a month, state workforce agencies need to ensure that claimants qualify for all retroactive payments. In addition, the time it takes will vary from state to state because states use various technologies, some of which are quite antiquated," said Rich Hobbie, who heads the National Association of State Workforce Agencies. In fact, the Washington Independent notes, restoring the benefits will likely turn into a logistical nightmare for many.
On top that delay, as Andrew Stettner of the National Employment Law Project, points out, the bill simply omits lifelines that were part of the original stimulus, or recovery, legislation. These include COBRA subsidies, meaning millions will lose their health insurance in the months ahead; aid to states and local governments, so as many as 900,000 front-line workers will be laid off; and an additional $25 a week in aid.
And with nearly a quarter of the nearly 15 million officially unemployed out of work for more than a year, there's still no political interest in extending unemployment benefits beyond the current 99 weeks allowed, despite the worst, most long-lasting jobs crisis since the Great Depression.
In the real world, the extension of unemployment benefits comes a bit late for people whose lives are unraveling. As McClatchy reports:
Rita Martinez of Las Vegas cashed in a $3,000 certificate of deposit last month and used the money to make her $870 mortgage payment.

"That was the last $3,000 I had to my name," Martinez said. ​"What I'm going to do after that, I don't know. But I don't want to lose my home. I've been here for 13 years."

A former business manager for an immigration law firm, Martinez, 57, was laid off in May 2009. Since then, her weekly $357 unemployment insurance check has helped her keep the utilities paid, food on the table and gas in her Chevy truck.

But after Congress failed to extend those benefits at the end of May, Martinez found herself without any income. As of July 16, more than 2.5 million long-term jobless Americans were in the same boat.

On Wednesday, as Congress prepares to pass legislation to restore those benefits, Martinez, was heartened, but said it will take at least a month for state officials to start generating the checks again.

"So you're talking about people going a full two or three months without any income whatsoever," she said.
Worse, as the Center for Economics and Policy Research observes in a new report (hat tip to Isaiah Poole), it could take over a decade before we return to unemployment levels we had before the crash. As Poole says, ​"If the economy returned to the level at which it performed during the best four years of President Bush — think top-end tax cuts, limited government infrastructure spending, deregulation and the bubble in the housing market — it would take until April 2021, taking into account labor-force growth, for the unemployment rate to get to the 5 percent it was in December 2007, before that house of cards collapsed."
While pundits and Democratic leaders give lip-service to the notion that more needs to be done as they celebrate the victory over the GOP, the reality is that there's no urgency in Washington to create more jobs, the real solution to unemployment.
Even as mainstream and progressive economists such as Nobel Prize-winner Joseph Stiglitz have issued a new call for urgent stimulus spending now and putting off deficit cutting, Washington remains fixated on deficits and long-term debt, instead of the lost revenues, economic blight and wasted lives caused by unemployment.
Who is listening to this sort of economic common sense?:
GET AMERICA BACK TO WORK

Fourteen million unemployed represents a gigantic waste of human capital, an irrecoverable loss of wealth and spending power, and an affront to the ideals of America. Some 6.8 million have been out of work for 27 weeks or more. Members of Congress went home to celebrate July 4 having failed to extend unemployment benefits….

The urgent need is for government to replace the lost purchasing power of the unemployed and their families and to employ other tax-cut and spending programs to boost demand. Making deficit reduction the first target, without addressing the chronic underlying deficiency of demand, is exactly the error of the 1930s. It will prolong the great recession, harm the social cohesion of the country, and continue inflicting unnecessary hardship on millions of Americans.
Yet, as Poole and other critics observe, the small-bore extension of unemployment, while clearly helpful, doesn't address the deeper economic chasm that is well on its way to destroying the career opportunities of an entire generation:
Congressional conservatives are pushing for a repeat of the Bush economic formula, but the Bush economic formula at its best performance means that we will be waiting 11 years before the job market reaches some semblance of near-full employment. We simply don't have 11 years to wait for the job market to recover.

In February on our site [our​future​.org] we began calling for a plan to create 402,000 jobs a month over three years. It is true that such a level of job creation, sustained month after month, would be extraordinary by today's standards. But if President Obama and Congress had at least tried, the political arguments at center stage would be over bold interventions that would make working-class people in Nevada, Michigan, California, Rhode Island, Florida and Mississippi – all states where the June unemployment rate was 11 percent or higher – believe that some real leadership was being exerted on their behalf.

Instead, Democrats are congratulating themselves that they have successfully gotten extended unemployment benefits past the ​"hell-no-you-can't" Republicans, but are not marshaling themselves or the progressive base in fighting what should be the real war: a program that moves the economy toward that 400,000-jobs-a-month goal through investments in infrastructure, investments in people, clean energy legislation and rational tax policies.

"Many lawmakers, policymakers, and economic commentators do not appear to recognize the depth of the current labor-market recession," CEPR's report says. But it's not too late for them to present an anxious public with a clear choice between the policies that will extend the nightmare of long-term joblessness into the next decade and policies that will get the working class working again.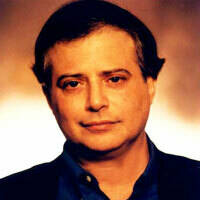 Art Levine
, a contributing editor of
The Washington Monthly
, has written for
Mother Jones
,
The American Prospect
,
The New Republic, The Atlantic
, Slate​.com, Salon​.com and numerous other publications.