Bil­ly Wim­satt found­ed The League of Young Vot­ers in 2003 to orga­nize and empow­er youth – par­tic­u­lar­ly young peo­ple from low-income com­mu­ni­ties who haven't attend­ed col­lege. Known by his graf­fi­ti tag name ​"Ups­ki" while grow­ing up in Chica­go, Wim­satt has been writ­ing and orga­niz­ing for social change since drop­ping out of col­lege more than 15 years ago. The author of Bomb the Sub­urbs and No More Pris­ons, in 2004 Wim­satt co-edit­ed How To Get Stu­pid White Men Out Of Office, a col­lec­tion of essays writ­ten by youth orga­niz­ers around the world.
In 25 words or less, what makes you so spe­cial? (Keep in mind that humil­i­ty, while admirable, is boring.)
Yikes!… Chica­go hip-hop kid turned jour­nal­ist polit­i­cal orga­niz­er. Proud founder of League of Young Vot­ers, but didn't vote ​'til age 27. Nev­er heard of me before? Your life just got better.
What's the first thing that comes up when your name is Googled?
My Wikipedia entry, which con­tains inaccuracies!
Shame­less­ly plug a colleague's project.
I have two favorite things right now: Gen­er­a­tion Vote and Pow­er Vote. They're both new alliances of youth groups doing vote work – with a twist. Gen­er­a­tion Vote is for racial and social jus­tice groups. Pow­er Vote is the same thing, but for cli­mate change. These alliances are dif­fer­ent because: 1) They're long-term and local­ly-based. 2) They have an issue agen­da they're going to push in 2009 at the local, state and nation­al lev­el. 3) They're real­ly, real­ly, real­ly col­lab­o­ra­tive, like, they actu­al­ly trust each oth­er. 4) You've nev­er heard of them before. 5) Over the com­ing decade, they will redraw the US polit­i­cal landscape.
Describe your politics.
I'm for the under­dogs and the polar bears. I'm for matri­archy and Barack Oba­ma. I'm for green jobs, not jails. I want to turn the Titan­ic around before we hit the iceberg.
I believe we need deep trans­for­ma­tion at all lev­els of soci­ety, indi­vid­ual and sys­temic. I hate the game, not the play­ers. I love the sub­ur­ban­ites, not the sub­urbs. I believe that evil is real but good is real too! I believe in God and evo­lu­tion and I believe it is our moral oblig­a­tion to pro­tect God's cre­ation. I believe that all life is sacred and that right now humans are out of bal­ance. I believe that a soci­ety that wor­ships mate­r­i­al wealth can­not be rec­on­ciled with the Ten Com­mand­ments. I believe humans are try­ing to play God, and that genet­ic engi­neer­ing, robot­ics and nano-tech­nol­o­gy are rad­i­cal­ly alter­ing the fab­ric of human life into a scary sci­ence fic­tion novel.
I believe we need to change the game, re-invent the game, get togeth­er, hold hands, take a big deep breath, and come up with a new game where there are more win­ners and few­er losers. I want to see a hap­py end­ing in which human­i­ty ulti­mate­ly sur­vives. I believe that whether the glass is half-full, one-quar­ter full or one-tenth full, we've got­ta play the cards we are dealt. I believe in big baby steps.
How did you first hear about In These Times?
Fun­ny sto­ry. When I was grow­ing up in Chica­go, my friends and I tried to orga­nize a high school walk-out to protest Chicago's school sys­tem (which Edu­ca­tion Sec­re­tary William Ben­nett had labeled ​'worst in the nation'). We were look­ing for a space to have an all-city meet­ing. My friends and I were all graf­fi­ti writ­ers and we knew this old­er guy named Bill Fin­ley who worked in an art sup­ply store and was one of the few adults help­ing us to find legal walls to paint.
One day, Bill told me he got a new job at a mag­a­zine called In These Times, and they had a space we could use for meet­ings. So we all went there. They gave us free copies of In These Times. I remem­ber Bill say­ing: ​"If you all read In These Times for three months, you will quick­ly out­dis­tance your peers in terms of under­stand­ing what's going on in the world. If you read it for six months, you'll out­dis­tance your teach­ers." Out­dis­tance my teach­ers? That was too tempt­ing to pass up!
—Octo­ber 19, 2008
Media
Name a jour­nal­ist whose work you read reli­gious­ly. Why?
Kari Lyder­sen. [Editor's note: Lyder­sen is anIn These Times con­tribut­ing edi­tor.] She's prob­a­bly my all-around most favorite young jour­nal­ist, sort of a less-well known coun­ter­part to Nao­mi Klein. She lis­tens to the real peo­ple who are get­ting screwed over – fam­i­lies get­ting kicked out of pub­lic hous­ing in Chica­go, farm­ers get­ting kicked off their ances­tral lands in Mex­i­co. Glob­al local, local glob­al— she con­nects us back and forth from Chica­go neigh­bor­hoods to glob­al trade agreements.
She cares about the peo­ple she's writ­ing about…. beyond the page. She doesn't just write about peo­ple get­ting kicked out of the projects, she teach­es jour­nal­ism class­es in the projects so peo­ple can tell their own sto­ries. She's also the only per­son I know who writes for Street­Wise (the home­less news­pa­per), and The Wash­ing­ton Post. She's an extreme­ly rare species. Every human being should aspire to be more like Kari Lydersen.
Pick your five favorite web­sites and tell us why.
Five? I can't do five. I need to do eight: these web­sites togeth­er tell the sto­ry of the youth move­ment and youth cul­ture. Pass these on to the young whip-snaps in your life…
Future5000​.com – Best con­nec­tor to the local youth move­ment in most states, cre­at­ed by dynamo Jes­samyn Sab­bag from Gen­er­a­tional Alliance.
Wire​tap​mag​.org – Best mag­a­zine cov­er­ing youth issues and the youth move­ment —run by the fab­u­lous Kristi­na Rizga.
Future​Ma​jor​i​ty​.com –Best youth-focused ​"Big P" Polit­i­cal blog, cre­at­ed by author Mike Con­nery, who wrote a book Youth to Pow­er and has best youth pol­i­tics blog roll.
Dav​eyD​.com –Best site on hip-hop pol­i­tics cre­at­ed by leg­endary radio host Dav­ey D, who has been doing online hip-hop activism since the mid-'90s. Dav­ey is a liv­ing nation­al treasure.
CantStop​WontStop​.com –Cre­at­ed by savvy hip-hop polit­i­cal reporter Jeff Chang, it includes a good hip-hop cul­ture blog roll called ​"Fiyah­blogs."
Its​Get​ting​Hot​In​Here​.org –Sassy mouth­piece of the youth cli­mate move­ment, cre­at­ed by Ener­gy Action Coalition.
Cam​pus​Ac​tivism​.org –Most com­pre­hen­sive con­nec­tor site on cam­pus activism, cre­at­ed by Philly super pro­gram­mer-activist Aaron Krei­der. Good cal­en­dars of events.
The​League​.com –League of Young Vot­ers site has good links to polit­i­cal youth groups, espe­cial­ly local vot­er orga­niz­ing groups, plus The​Bal​lot​.org which fea­tures local vot­er guides across the coun­try (make sure your town has one!).
Wow, that's a pret­ty good list. Pass this on to teach­ers to share with their stu­dents. Every young per­son needs to know about these websites.
What's your favorite web-based tool for your job? Give us a quick walk through on how to use it.
I have to give props to Democ​ra​cy​I​n​Ac​tion​.org for the best, most afford­able web-based data man­age­ment tool. It keeps get­ting bet­ter –and it's run with a move­ment vision. Let a thou­sand MoveOn's bloom! (Just, please, not in my inbox.)
Pol­i­tics
If you were to describe George Bush in three words, they would be:
He unit­ed us.
My polit­i­cal awak­en­ing occurred when…
My white friends who did drugs got sent to col­lege. My black and Lati­no friends who did drugs got sent to prison.
What's one piece of leg­is­la­tion (state or nation­al) you'd like to see passed right now?
So many laws, so lit­tle time! Green Jobs Act. Employ­ee Free Choice Act (helps unions). Health Care. Iraq. Debt relief.
Good news: We can have all this leg­is­la­tion (and more) passed by next year, if we're will­ing to work for it!
Bad news: Most of it won't get passed, or will be ter­ri­bly watered down, even with a Dem in the White House, unless we get 60 votes in the Sen­ate. Unless Dems have 60 votes and a pro­gres­sive man­date, Sen­ate Repub­li­cans will fight like hell and fil­i­buster to stop any­thing pro­gres­sive from pass­ing. That means we have to take out Repub­li­cans in: Min­neso­ta, Maine, Col­orado, New Mex­i­co, Nebras­ka, … Lots of work to do in the next few months!
What's one piece of leg­is­la­tion (state or nation­al) you'd like to see defeated?
I think we need to shift the focus from how to indi­vid­u­al­ly defeat each bad law. The indi­vid­ual bad laws are part of a larg­er right-wing polit­i­cal move­ment. The right-wing move­ment needs a hug. And the whole sys­tem needs to be changed –start­ing with remov­ing the bad guys. It's the same group of guys behind all the bad laws, no mat­ter the issue. We need to stop focus­ing on each issue, and start focus­ing on orga­niz­ing in their home districts.
That's Step 1. But Step 1 isn't enough because the peo­ple we elect will have the same indus­try dev­ils sit­ting on their right shoul­der, whis­per­ing Satan­ic vers­es in their ear. But instead of pitch­forks they will have pol­i­cy briefs.
That's why we need Step 2: Step 2 is all of us lit­tle peo­ple ris­ing up togeth­er with our val­ues, our vol­un­teer time, our mon­ey, our net­works, our voic­es, and our votes. We need to build our capac­i­ty to flex our strength every year, in every coun­ty and even­tu­al­ly in every precinct in Amer­i­ca. That's why I try to tell young peo­ple: Do not move to New York or Cal­i­for­nia, Boston, D.C. or Chica­go. These are not the cool places to live.
The cool places to live are in the sub­urbs (yes, I said it) and small towns where it's much eas­i­er to make a polit­i­cal impact. If you orga­nize 200 peo­ple to vote or sign a peti­tion in the right dis­trict –in Bernalil­lo Coun­ty, N.M., or Hamil­ton Coun­ty, Ohio, or thou­sands of oth­er places— you could per­son­al­ly, direct­ly and dra­mat­i­cal­ly impact nation­al elec­tions and nation­al leg­is­la­tion, not to men­tion state and local. That's excit­ing! And a lot of pro­gres­sive peo­ple just don't get it.
Who is your favorite elect­ed leader, past or present? Why?
One of my favorites is Khari Mosley. Khari is the youngest elect­ed ward leader in Pitts­burgh. He loves Penn­syl­va­nia like no one I have ever met. I think he's going to be gov­er­nor one day. The orga­ni­za­tions he's helped build in Pitts­burgh have already helped elect three pro­gres­sives to City Coun­cil. They got bus cuts reduced from 50 per­cent to 11 per­cent. They are pass­ing the first ​"com­mu­ni­ty ben­e­fits agree­ment" in west­ern Penn­syl­va­nia. And they're work­ing to revive Penn­syl­va­nia as a cen­ter for green jobs.
My oth­er favorite is Jane Kim. She is the youngest per­son on the San Fran­cis­co School Board. She helped pass a law that insti­tu­tion­al­izes an inno­v­a­tive Youth Vote pro­gram in all the high schools. Every San Fran­cis­co pub­lic school will reg­is­ter seniors who are 18 as vot­ers, and hold real elec­tions in the school for all stu­dents – whether or not they can vote – includ­ing non-cit­i­zen and undoc­u­ment­ed stu­dents. They also edu­cate the stu­dents about every­thing on the bal­lot so they can make informed choic­es. The high-school elec­tion results are then pub­li­cized pri­or to each local elec­tion (Cal­i­for­nia has mail-in vot­ing) so that high-school stu­dents will become a high­ly influ­en­tial vot­ing bloc.
For more sto­ries like this, check out the Young Elect­ed Offi­cials Net­work. And the book How To Get Stu­pid White Men Out of Office, co-edit­ed by myself and Adri­enne Maree Brown.
Per­son­al
Name a his­tor­i­cal fig­ure you'd like to take out to din­ner. Why?
Bill Clin­ton is a his­tor­i­cal fig­ure. It would be fun to have din­ner with him. I'd like to ask him why the prison pop­u­la­tion dou­bled while he was in office. But I'd also like to ask him to pay for din­ner because of all my tax dol­lars he used up to build prisons.
How do you get around (bike, pub­lic trans­porta­tion, car)? Why?
I'm a pub­lic tran­sit fanatic.
In my trav­el bag right now, I lit­er­al­ly have active fare cards from five dif­fer­ent cities: a Metro card from NYC, a CTA pass from Chica­go, A BART card from the Bay Area, a Char­lie Tick­et from Boston and a Metro card from Wash­ing­ton D.C.
And I like bus­es, not just trains. I like Grey­hound and the Chi­na­town bus. It costs $35 roundtrip to go from NYC to D.C. Peo­ple always say: ​"Oh my God, you ride the bus," like it's a form of tor­ture. I feel at home on the bus. I even like bus­es in L.A.! Peo­ple always say: ​"You can't take the bus in LA. Nobody takes the bus." Well, actu­al­ly, mil­lions of peo­ple do. They even have the Bus Rid­ers Union.
Are you a par­ent? Any parent/​kid relat­ed resources that you know of and love?
I'm not a par­ent, and this is prob­a­bly going to make me real­ly unpop­u­lar, but I believe one of the best resources are adop­tion agen­cies! I believe that all chil­dren are our chil­dren. There are mil­lions of chil­dren who need lov­ing fam­i­lies. There's an enor­mous social pres­sure and expec­ta­tion to have bio­log­i­cal kids, even for gay peo­ple now. And real­ly, noth­ing against that choice. I might decide to have a bio­log­i­cal kid myself. Not sure yet. This real­ly isn't a judg­ment against peo­ple who have kids. I think we need to find a way to have these con­ver­sa­tions with­out cre­at­ing a feel­ing of judg­ment either way. And I also want to give super props to peo­ple who stand up to the social pres­sure, and choose to care for kids who aren't their bio­log­i­cal offspring.
A cen­tu­ry ago, we had to have a lot of kids to tend the farm because of infant mor­tal­i­ty, and there was no birth con­trol. A cen­tu­ry ago, there were only a bil­lion peo­ple on the plan­et. Now there are six bil­lion. By the mid­dle of the cen­tu­ry, there will be ten bil­lion peo­ple –all aspir­ing to con­sume like Amer­i­cans— which will test Earth's car­ry­ing capac­i­ty. I believe we live in a new real­i­ty where we need to focus our ener­gy and resources on the qual­i­ty of love and care we give to the young peo­ple who are already here. I think it will take a long time for us to emo­tion­al­ly adjust to this new real­i­ty. In the mean­time, I'm a big pro­po­nent of adopt­ing kids who already exist and who need more car­ing adults in their lives.
What's the best piece of advice some­one gave you when you were young?
That would be Paul Daw­son, a pol­i­tics pro­fes­sor at Ober­lin Col­lege. Pro­fes­sor Daw­son told us: ​"You're all good peo­ple. You just need to get pow­er." This piece of advice clob­bered me over the head. And it still does. Because I was sit­ting there con­stant­ly ques­tion­ing myself and oth­er peo­ple on whether I was being good enough.
But it made me real­ize that there was this whole oth­er set of kids who were going to busi­ness school and law school and who were not ques­tion­ing whether they were good. They just assumed they should have mon­ey and pow­er. And that for all the flaws of myself and my fel­low Ober­lin stu­dents and peo­ple who read In These Times, most of us are fun­da­men­tal­ly not like that. We are peo­ple who are ori­ent­ed to think about how to do good. And it is a moral imper­a­tive for good peo­ple to get pow­er. Because oth­er­wise, we leave all of the pow­er in the hands of the peo­ple who are ori­ent­ed not to think about how to do good.
Cul­ture
What's the last, good film you saw?
I'm a lit­tle biased because my cousin is a film pro­duc­er and he made some great movies this year: Talk to Me, Lars and The Real Girl, The Dew Break­er, Death at a Funer­al, Kite Run­ner… These are qual­i­ty movies that didn't do as big as they should have at the box office. It's get­ting hard­er and hard­er to make qual­i­ty movies turn a prof­it in Hol­ly­wood, so very few are get­ting made now.
Taxi to the Dark Side was amaz­ing too, even though my cousin didn't make it.
What is the last, best book you have read?
Non-fic­tion, I'd say: The Five Dys­func­tions of a Team, by Patrick Lencioni. This is a fas­ci­nat­ing book about man­age­ment and team dynam­ics (ahem, not that any of our social jus­tice orga­ni­za­tions would need help in this area).
Fic­tion: I'm a big fan of Octavia But­ler. I have read some of her series The Para­bles, and the Pat­tern­mas­ter: Wild Seed, etc. They're about sur­viv­ing in the future when the world has gone to hell, and build­ing a pro­gres­sive move­ment in the face of incred­i­ble odds. I also loved The Fifth Sacred Thing, by Starhawk, which is in the same vein. I won­der how much she was influ­enced by Octavia Butler.
Guilty tele­vi­sion watch­ing pleasure?
"The Wire," of course, which is also about move­ment-build­ing. Do you like how every­thing is actu­al­ly about movement-building?
Give an exam­ple of pop cul­ture that you love and make the case that is it sub­tly or sub­ver­sive­ly leftist.
"Weeds" –a show about a sub­ur­ban house­wife who becomes a drug deal­er. You don't even need to make a case here. It's front and cen­ter, rip­ping to shreds the ratio­nale for the drug war, and pok­ing wicked fun at the absur­di­ty of upper-mid­dle-class sub­ur­ban life.
What texts, per­sons, or events have inspired you the most?
Recent­ly, the cli­mate and green jobs move­ment are the smartest thing I've seen. Ener­gy Action Coali­tion is amaz­ing. Last fall, they orga­nized the biggest youth lob­by day ever. They had 6000 young peo­ple. And they trained 2000 of them to lob­by Con­gress with green hard hats, say­ing: ​"It's not just about the envi­ron­ment, it's about jobs in your district."
What per­son deserves to be a lot more famous than they are?
Robert ​'Biko' Bak­er. Biko is the exec­u­tive direc­tor of The League of Young Vot­ers – he took my place ear­ly this year. Biko is one of those rare peo­ple who is a bridge between the pro­gres­sive move­ment and young peo­ple in the ​'hood. With all this hoopla about the elec­tion, he is some­one who real­ly stands for kids in the inner cities hav­ing a voice in the polit­i­cal process. Not just in 2008 when the spot­lights are on, but in 2009 and for the long term. Check him out over at The League.

—Octo­ber 19, 2008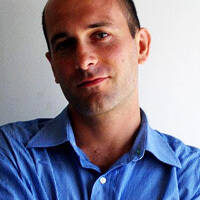 Bil­ly Wim­satt
is the founder and for­mer exec­u­tive direc­tor of the
League of Inde­pen­dent Vot­ers
, an orga­ni­za­tion that facil­i­tates the cre­ation of local pro­gres­sive vot­ing blocs nation­wide. He made a five-year com­mit­ment in
2003
to build the league into a vehi­cle for pissed-off young peo­ple to make their pow­er felt in elec­toral politics.