Black Days for the Irish Economy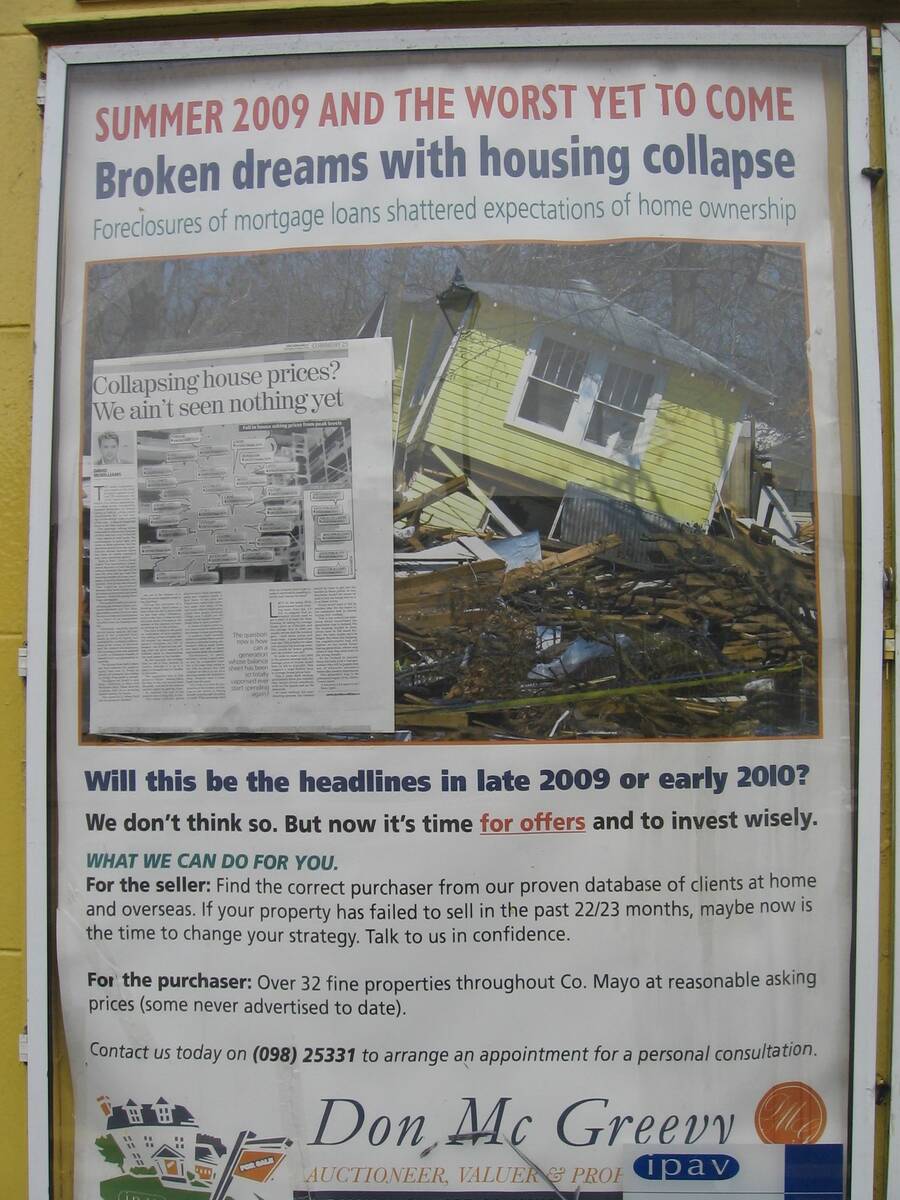 TULLYCROSS, IRELAND — Ten days after Irish citizens voted to ratify the proposed European Union fiscal austerity treaty, the sense of resignation about the gloomy economic situation seems heightened, especially in light of recent news that the vote will not mean an imminent re-entry to bond markets. Meanwhile, some expect Spain's bailout will make Ireland's prospects even worse.
In a May 31 referendum, voters approved the treaty 60 to 40 percent, with voter turnout at about 50 percent. For the treaty to take effect, 12 Eurozone ccountries need to ratify it — a condition still in doubt given opposition in Greece, France and other countries.
The treaty says a country's deficit cannot exceed 0.5 percent of its GDP; in 2011, Ireland's deficit equaled 9.4 percent of its GDP. Still Ireland has been considered the ​"poster child" or ​"good boy" for compliance with austerity measures previously mandated in order to receive bailouts — measures that treaty opponents blame for Ireland's 14 percent unemployment rate and ongoing economic stress.
Opponents — most notably the nationalist party Sinn Féin—had accused proponents of using fear to push for a yes vote, and they said that, contrary to treaty proponents' rhetoric, loans and bailout funds would still be available had voters refused the treaty.
Irish Prime Minister Enda Kenny and German Chancellor Angela Merkel said the treaty and Ireland's participation are key to European economic recovery and stability. But the days after the vote did little to bolster citizens' confidence and were described as an embarrassment for Kenny after his promises that a yes vote would ease woes. Credit agencies, including Fitch, announced that, despite the vote, Ireland's credit rating would not be upgraded and its ability to re-enter the bond markets remains unclear.
Some had hoped that the yes vote would lead to a deal that would reduce Irish bank debt that taxpayers are mandated to repay, but Merkel and the European Central Bank denied that possibility.
​"This lady Merkel is just crazy about money," the owner of a pub, store and inn on a rural road in County Mayo told me, noting his business has suffered greatly since the economy crashed. He thinks Ireland's compliance with austerity measures from the 2008 Lisbon Treaty did nothing to help, in the face of crippling bank debt. ​"They should just wipe the slate clean and start all over again, let us have a boom for another 20 years."
A number of people I talked with described the crippling levels of debt that most residents live with, even as the country appears relatively prosperous.
​"It's a façade, like a movie set," said the owner of a bed and breakfast in the town of Westport. ​"People started building two and three houses, and now they can't pay for them … so many were put up so fast they are terrible quality."
Indeed, there are many spacious, upscale large houses standing empty or unfinished throughout the lovely countryside, though it appears they are largely never-lived-in second homes or upgraded homes not carrying the specter of painful foreclosures and families thrown out on the street.
It seems unclear to everyone exactly what the economic future holds, but residents do not feel optimistic and think they will get a raw deal under the fiscal treaty. On the social media politics site, Political World, one participant wrote:
​"If the Irish government could grow some balls in the very short week ahead, and close ranks with others in the same boat, they might learn a trick or two and possibly even get somewhere. [T]hey should know by now that trying to be teacher's pet isn't working. [T]hey're not even getting a pat on the head anymore."
Leaders on both sides of the treaty debate have invoked the importance of the free market, with treaty proponents saying a no vote would kill private investment and opponents saying private investment — in pharmaceutical manufacturing, information technology and the like — would continue even if Ireland refused the treaty. But there was bad news on the jobs front in the days after the vote.
Pfizer announced it would cut 177 jobs at two plants in County Cork, and the major public-private bus company Bus Éireann revealed plans to slash allowances, sick days, and holidays for 2,500 workers in an attempt to reduce payroll costs by €9 million annually and save €20 million annually.
Another large bus company, Dublin Bus, announced similar cuts, and Irish Rail announced 450 voluntary redundancies. Bus Éireann said fuel costs and the loss of €6 million in state subsidies necessitated the cuts. The National Bus and Rail Union promised a standoff, saying the union would not accept the cuts.
As for Pfizer, the Irish Independent quoted SIPTU union shop steward Gerry Sharma saying: ​"The mood is very somber at the moment. Pfizer is a very good company to work for and these kinds of jobs won't come around again. There are a lot of people being made redundant who would have big mortgages and the jobs market is very bleak at the moment. It's just another black day in the Irish economy."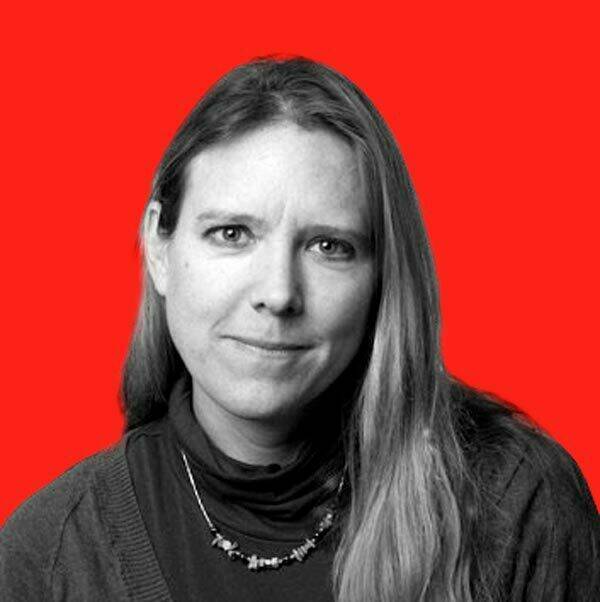 Kari Lydersen
is a Chicago-based reporter, author and journalism instructor, leading the Social Justice
&
amp; Investigative specialization in the graduate program at Northwestern University. She is the author of Mayor
1
%: Rahm Emanuel and the Rise of Chicago's
99
%.