Reader donations, many as small as just $1, have kept In These Times publishing for 45 years. Once you've finished reading, please consider making a tax-deductible donation to support this work.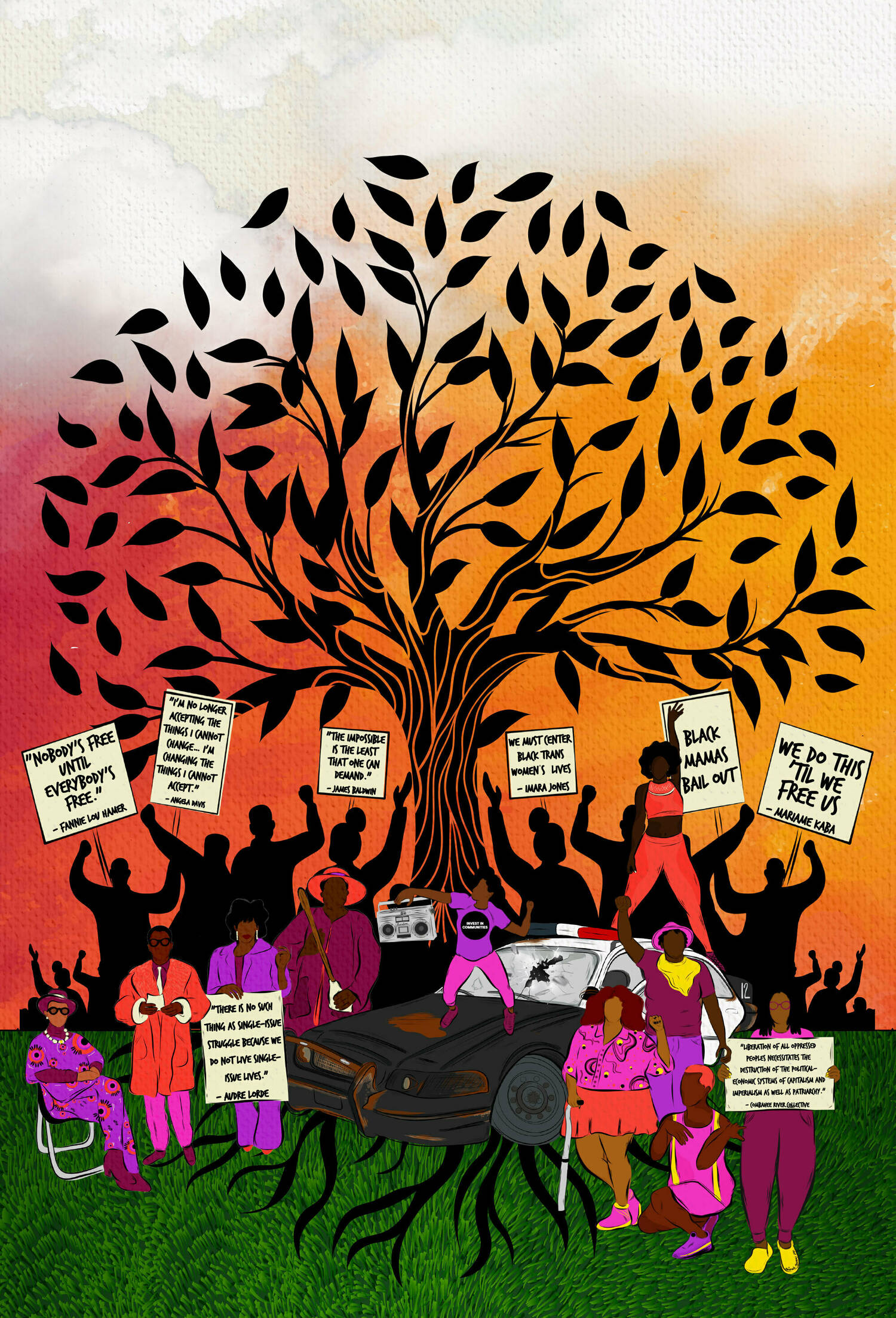 "Deeply Rooted," by artist Naimah Thomas, captures the breadth, diversity and energy of today's Black Lives Matter activists as they tear down structures of oppression and build up a new world. The art also pays homage to the ancestors whose words and ideas animate the movement. Feel free to tear it out and hang it on a wall, on the street or anywhere the message is needed.
Your donation makes In These Times possible
Naimah Thomas is a Black Femme born and raised in Chicago and currently works as a licensed professional counselor, art therapist, and artist.