Boeing Supply-Chain Workers Vote to Strike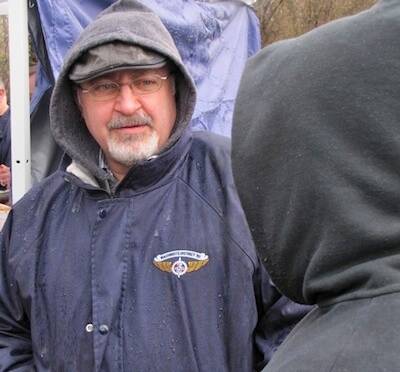 More than 180 workers at a Kent, Wash. plant owned by Hytek Finishes, which manufactures parts for the aerospace giant Boeing and other companies, voted on Saturday to authorize a strike. The move was triggered by Hytek's refusal to negotiate fairly, says Machinists Union District 751, which represents the workers. The vote was followed by a picket training in preparation for the strike.
According to the Machinists' press release, more than two-thirds of District 751's members voted to reject a four-year contract offer from Hytek and to strike.
​"It's impossible for two sides to negotiate a fair contract when only one side is playing by the rules," said the Machinists' lead negotiator, Kevin Cummings.
The contract would be Hytek workers' first with management; they voted to unionize under the Machinists District 751 in October 2011. The union says that negotiations have centered on healthcare coverage, wages and working conditions. The machinists ​"operate in toxic and hazardous conditions every day," said Cummings. ​"They are underpaid and their medical coverage creates more hardships than it fixes."
However, what triggered the strike was Hytek's ​"failure to bargain fairly and breaking the law," union spokesperson Connie Kelliher told In These Times. In November of last year, the National Labor Relations Board found that Hytek had violated federal labor law on two separate counts: failing to bargain with the union before altering working conditions and improperly withholding bargaining information.
The union also accused Hytek of improperly withholding information about chemical hazards at the plant. The workers deal with ​"chemicals [that] are some of the most toxic in the industry," say Kelliher, and it is in the vital interests of the union to make sure that Hytek is held accountable for breaches of labor law.
The union says that it offered to hold a final round of contract talks with Hytek before striking, but the company has yet to respond.
The production of Boeing planes, as well as BAE, Bell Helicopters, Gulfstream, Triumph Aerostructures and United Technologies, will be affected if the plant's workers go on strike, according to District 751.
Boeing seems to be dogged by labor disputes: Last week, the company narrowly averted a strike by its 15,550 engineers. Meanwhile, 7,400 Boeing technical workers represented by SPEEA remain poised to strike as they resume talks with the company after rejecting a second contract offer.
Amien Essif
is a regular contributor to Working In These Times and maintains a blog called The Gazine, which focuses on consumerism, gentrification, and technology with a Luddite bent. His work has also appeared on the Guardian and CounterPunch. You can find him using Twitter reluctantly: @AmienChicago