BP Oil May Be Disappearing, But Risks for Cleanup Workers and Fishermen Remain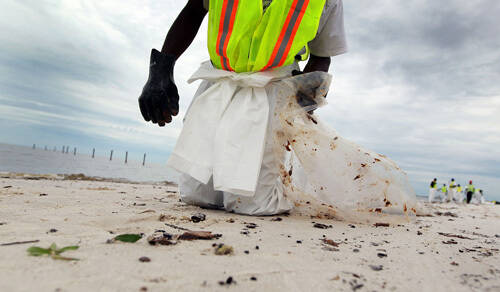 The BP oil spill is finally contained, with industry and government officials even making the dubious claim that three quarters of the oil is gone.
But as speakers at a Poynter Institute training in New Orleans this week discussed, the health risks for thousands of workers cleaning up the spill are still a serious issue shrouded in misinformation and confusion.
The 100-day gusher drew out an army of contractors hired by BP and various government agencies, including fishermen working as VOOs, or ​"vessels of opportunity." Many have been exposed to petroleum and toxic dispersant on a daily basis, often with questionable safety equipment.
There are widespread reports of BP contractors prohibited from wearing respirators on the job, including reports catalogued on the Louisiana Bucket Brigade's oil spill website, a ​"crowd-sourced" social media map where anyone can post reports of oil spill-related damage and trauma.
Irwin Redlener, head of the National Center for Disaster Preparedness at Columbia University's Mailman School of Public Health, said he was surprised and dismayed to find that a government-run mobile clinic for workers in Louisiana is only seeing a handful of patients per day, since workers must first go through triage at a privately-run clinic sponsored by BP.
Only workers referred by that clinic make it to the government clinic, Redlener said, raising concerns that workers' illnesses are being downplayed or covered up by the private emergency services company contracted by BP.
"It was a surreal experience," said Redlener, whose center has set up 50 mobile clinics around the country.
Redlener said he also fears the federal agency NIOSH (National Institute for Occupational Safety and Health) will not get accurate statistics on the occupational health impact of the BP cleanup, since workers are not making it to the government clinic and since, he was told, the federal government is relying on the company to report health statistics. He also lamented that government agencies did not appear to learn lessons from the failure to safeguard cleanup workers' health in the wake of past disasters including 9-11 and Hurricane Katrina.
Riki Ott, an Alaska-based marine biologist and author who spent years investigating the effects of the Exxon Valdez 1989 spill, said she's heard countless reports of health problems from workers and residents since the BP disaster. Ott and Redlener noted that most people are unable to get the expensive, complicated blood tests necessary to determine whether they have been exposed to dangerous levels of volatile organic compounds (VOCs) or other spill-related compounds of concern.
Ott said that in the wake of the Exxon Valdez and the current spill, there is pressure to classify workers' illnesses as cold or flu since these maladies are not subject to federal reporting requirements.
"So there seemed to be an epidemic of cold and flu," she said, adding she thinks workers are still suffering health problems from the Exxon Valdez cleanup two decades later because they were not properly diagnosed or treated at the time. Ott said that by mid-May, she was hearing from many fishermen-turned-VOOs suffering ailments including vomiting, rashes, headaches, dizziness and fatigue.
They were diagnosed with heat stroke and food poisoning – but still to this day they have the same symptoms, three months later there's no way this is heat stroke and food poisoning. If people are misdiagnosed and not properly treated, they will end up the same way as the Exxon Valdez workers with chronic illnesses.
Meanwhile, maritime law expert Martin Davies, a professor at Tulane University, said it is still far from clear how the claims process for workers, fishermen, small business owners and others who've suffered economic losses from the disaster will play out. He noted that the $20 billion trust fund BP must pay into will also cover the potentially huge costs of natural resources damage assessment and restoration under the Natural Resources Damage Assessment (NRDA) law.
"When you've got a potentially limited pot of money, the more claims you let in, the more likely everyone gets less," he said. ​"So you have this strange dynamic where everyone who's clearly in fights the people who want to come in."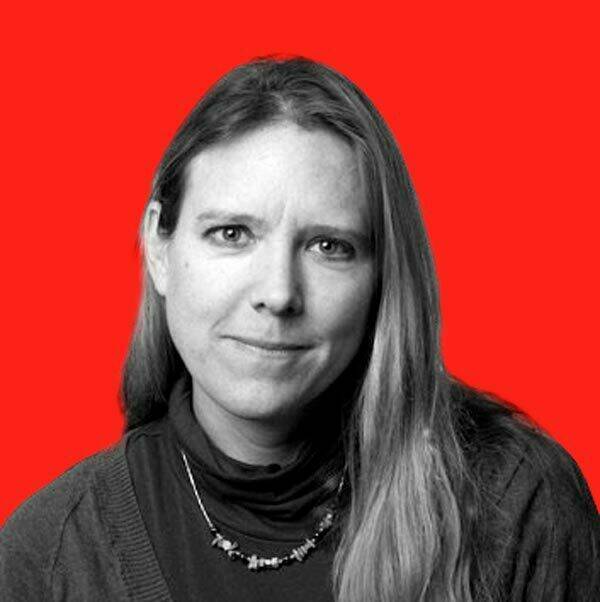 Kari Lydersen
is a Chicago-based reporter, author and journalism instructor, leading the Social Justice
&
amp; Investigative specialization in the graduate program at Northwestern University. She is the author of Mayor
1
%: Rahm Emanuel and the Rise of Chicago's
99
%.