Manning Found Guilty on Nearly All Counts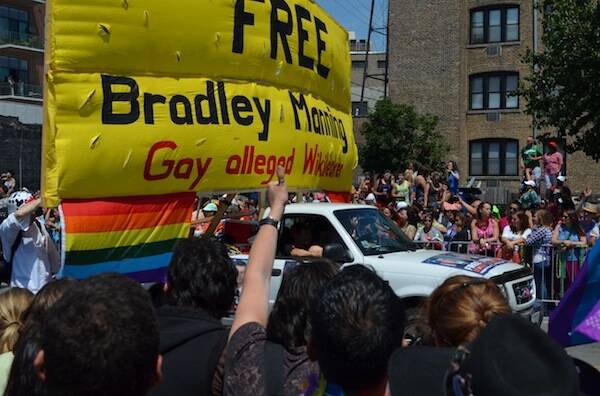 We wanted to make sure you didn't miss the announcement of our new Sustainer program. Once you've finished reading, take a moment to check out the new program, as well as all the benefits of becoming a Sustainer.

The judge in the Bradley Manning trial has found the Army Private guilty on 20 counts, however acquitted him of the most serious ​"aiding the enemy" offense.
The sentencing trial, which allows for both sides to present new evidence, will begin Wednesday morning.
Between 2009 and 2010, Manning used his clearance as an intelligence analyst to download thousands of documents from U.S. intelligence databases and transmit them to Wikileaks.
The prosecution claims that the sharing of these classified files — among them the infamous ​"Collateral Murder" video that shows a U.S Apache helicopter killing unarmed Iraqi civilians — compromised national security.
The Freedom of the Press Foundation is providing transcripts of the proceedings.
Read on for the latest updates.
Become a Sustainer
We surveyed thousands of readers and asked what they would like to see in a monthly giving program. Many of you expressed interest in magazine subscriptions, gift subscriptions, tote bags, events and books —and we've added all of those. Some of you said that cost was an issue, so we've kept our starting tier at just $5 a month—less than 17 cents a day.

Now, for the first time, we're offering three different levels of support, with unique rewards at each level, for you to choose from. Check out the new Sustainer program.
Lewis Kendall
is a Summer
2013
editorial intern at In These Times.