Breaking Down The Barricades: Chile's Defiant May Day in Photos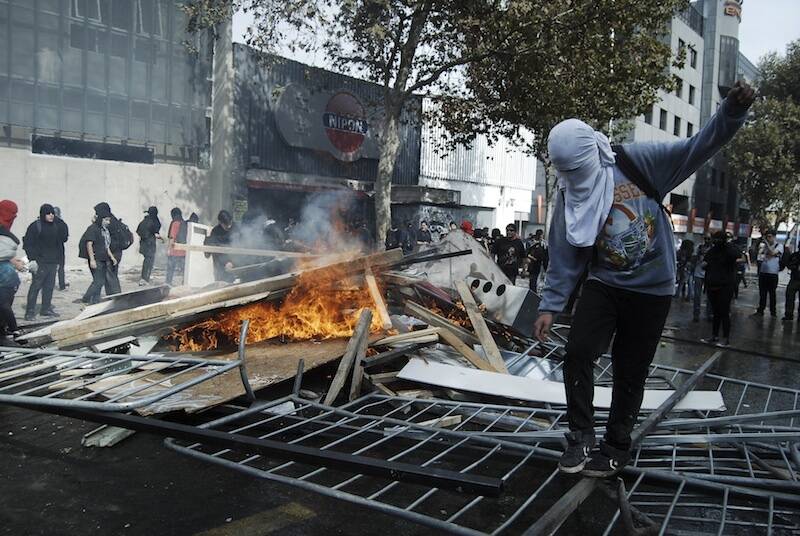 We wanted to make sure you didn't miss the announcement of our new Sustainer program. Once you've finished reading, take a moment to check out the new program, as well as all the benefits of becoming a Sustainer.

May Day brings activists into the street throughout Latin America. Labor has long dominated the social movement scene. As neoliberal reforms have privatized services and weakened labor unions, other movements have stepped up. Over the past two year, the students of Santiago de Chile have reinvigorated resistance to neoliberal reforms. This year, labor groups and students joined together as a crowd of more than 150,000 thousands filled the streets of Santiago to celebrate International Labor Day. (Captions and translation by Jackson Foote).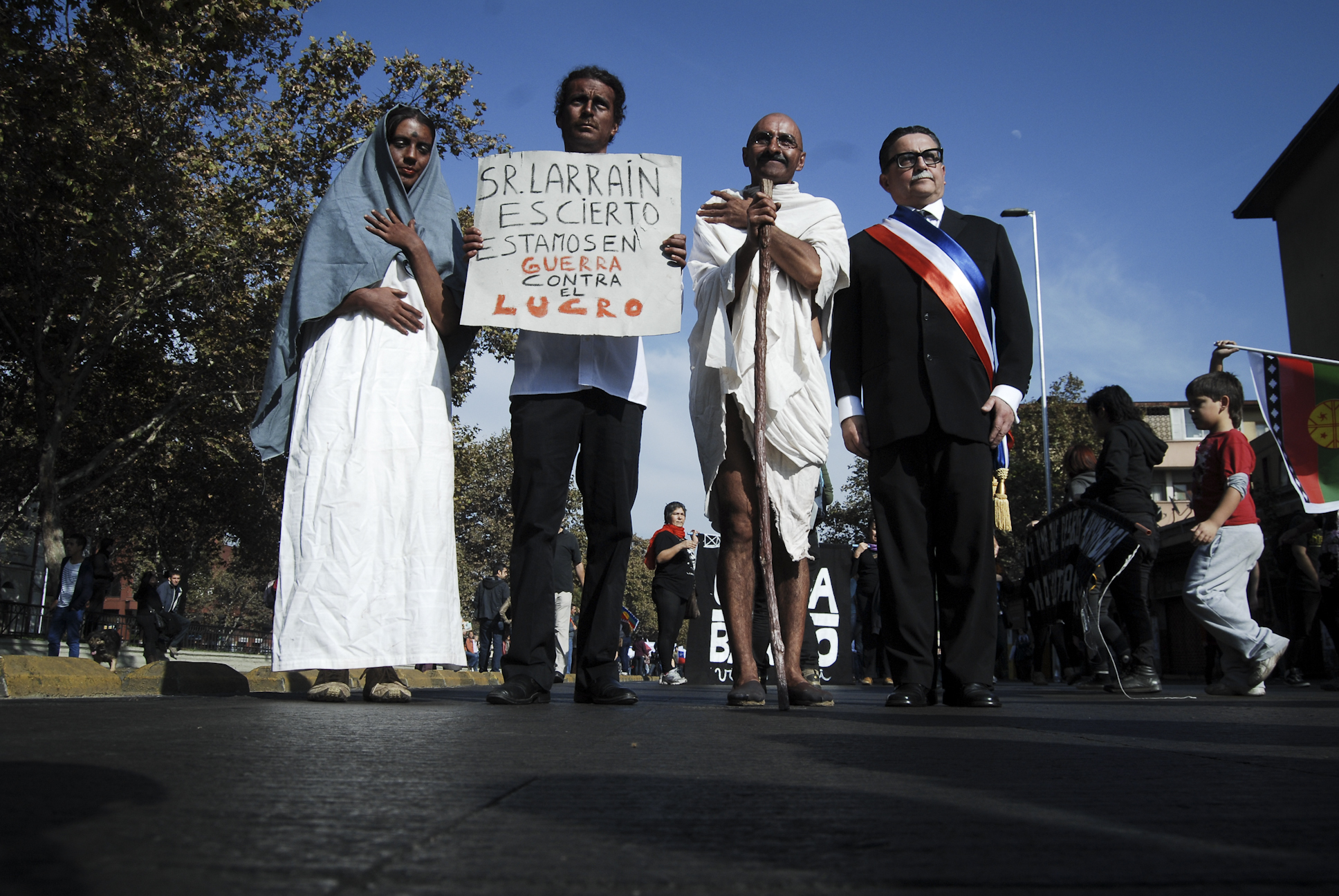 Protesters embody Indian social justice icon Mahatma Ghandi and Chilean socialist president Salvador Allende.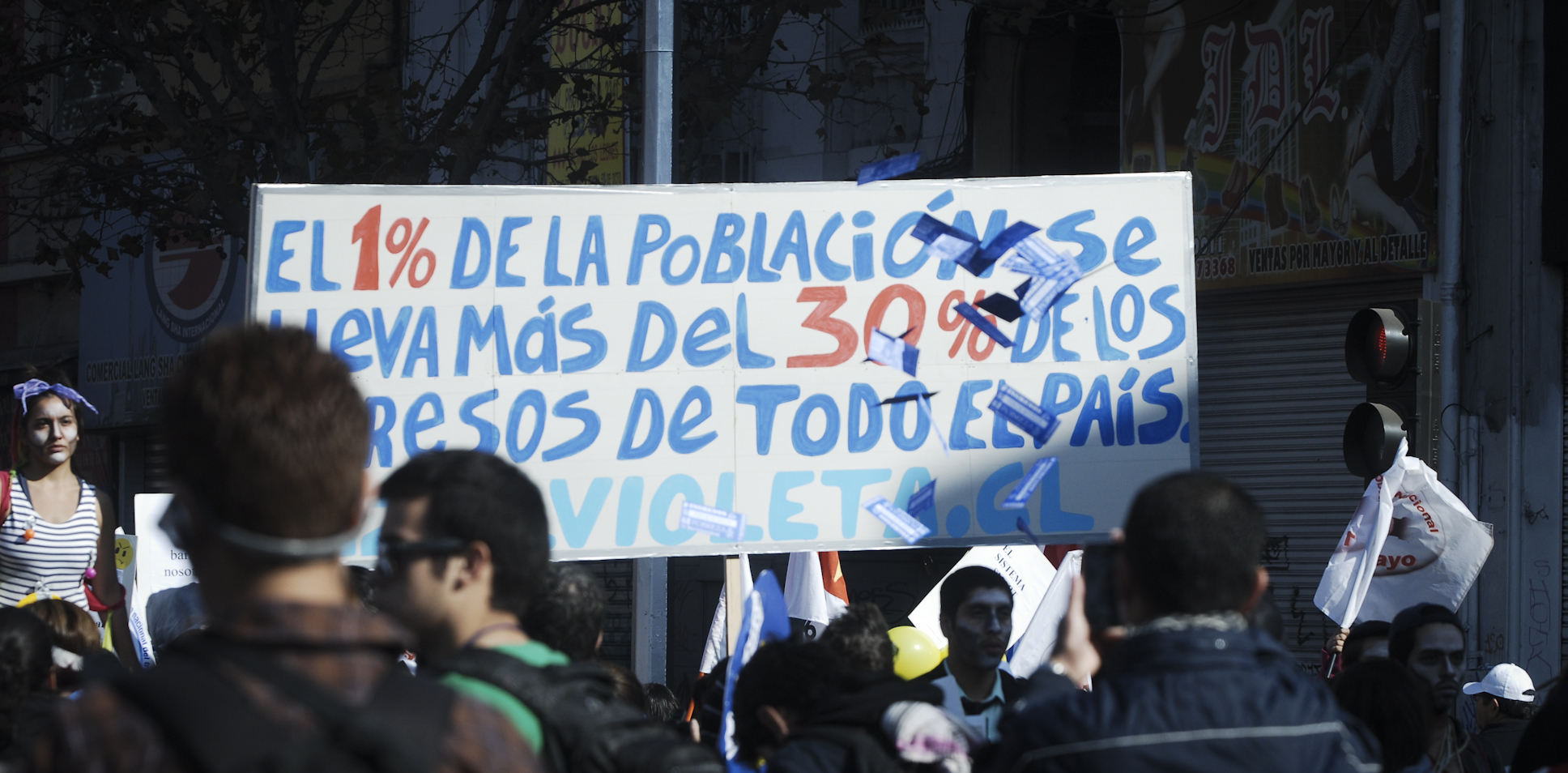 ​"1% of the population gains 30% of the of the country's resources."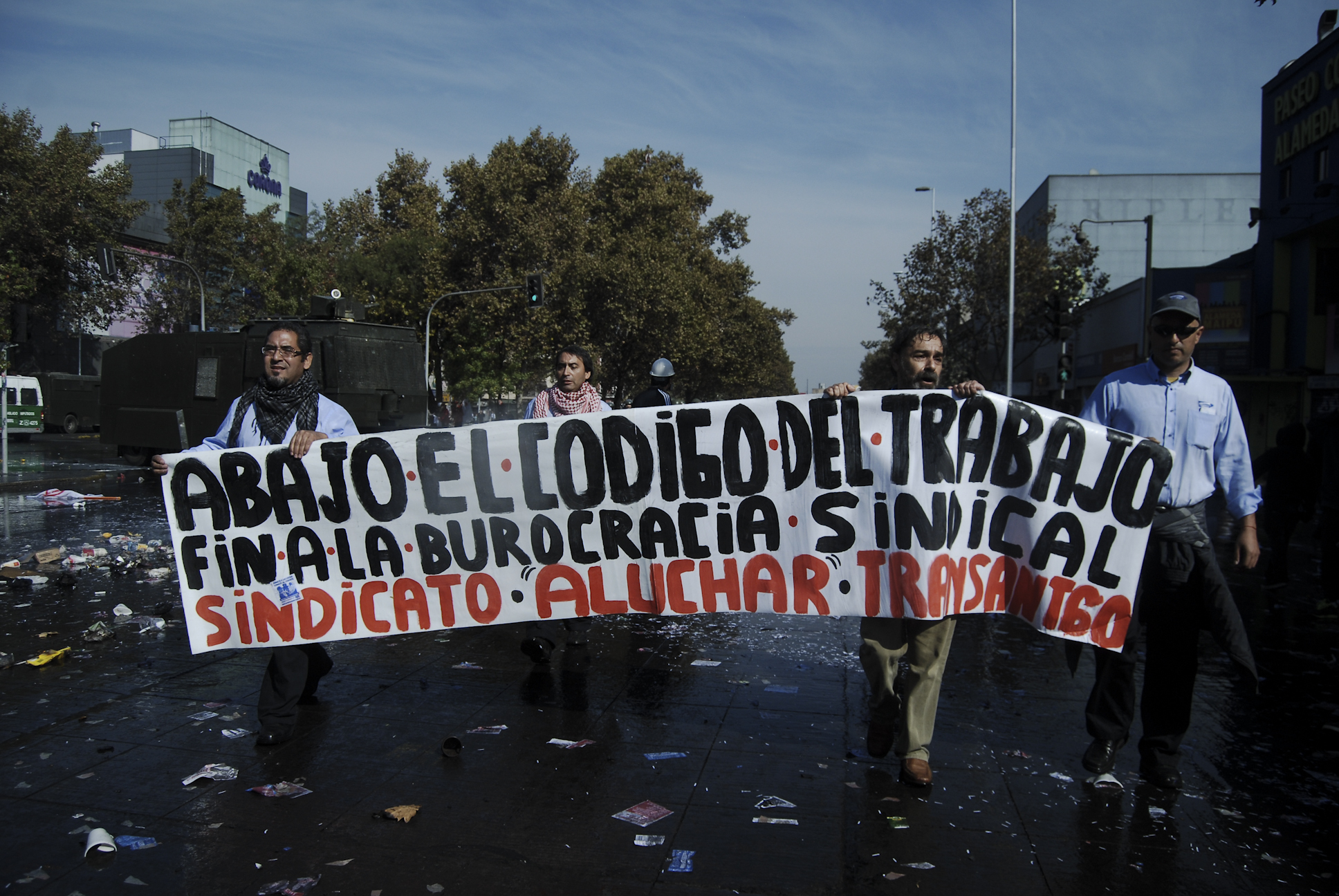 ALUCHAR, the Santiago transport union, marches with a sign reading, ​"Down with the work code. End union bureaucracy"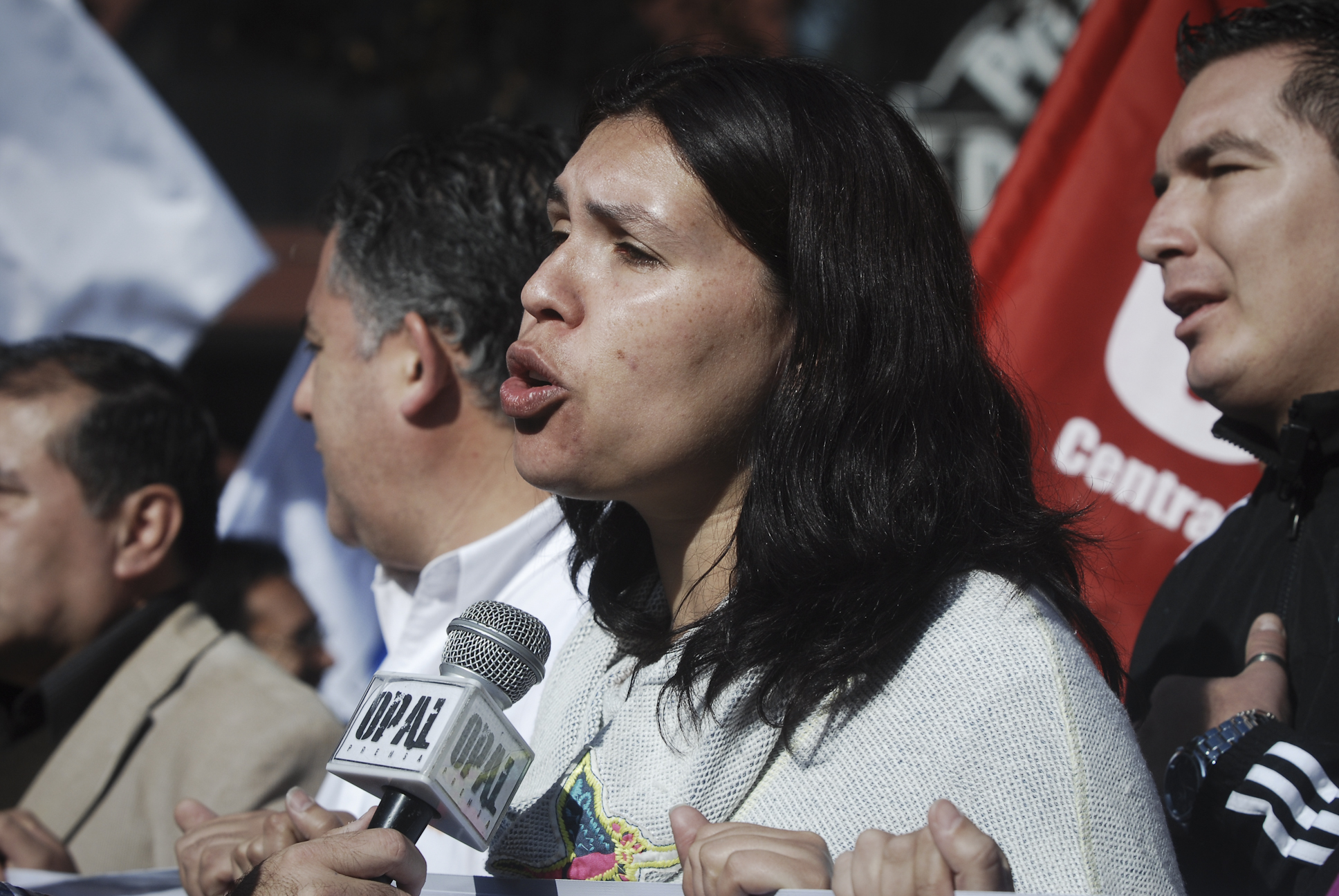 Bárbara Figueroa, president of the Chilean Central Workers Union, speaks to the crowd.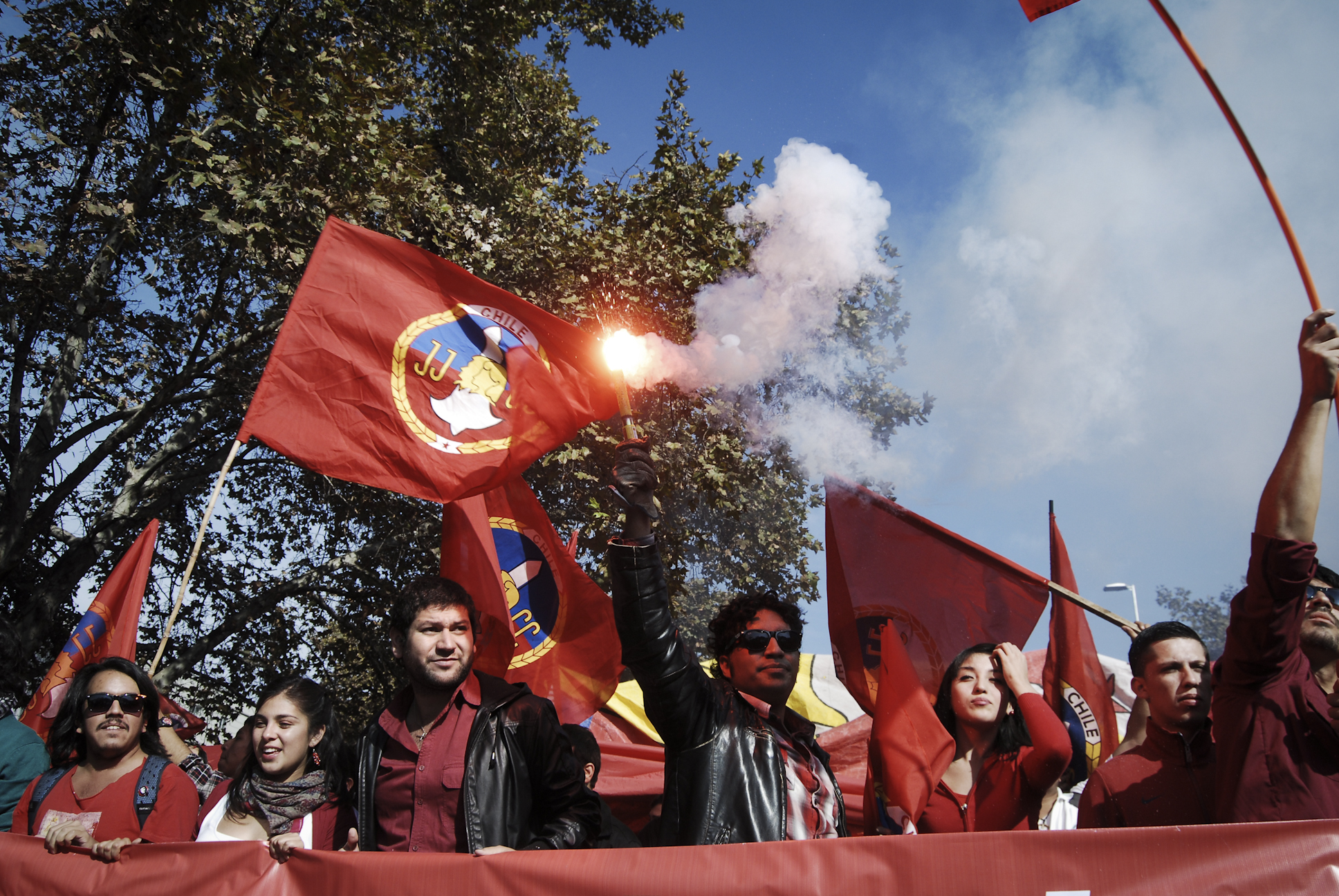 The Communist Youth party of Chile is one of the strongest organized youth movements in the country.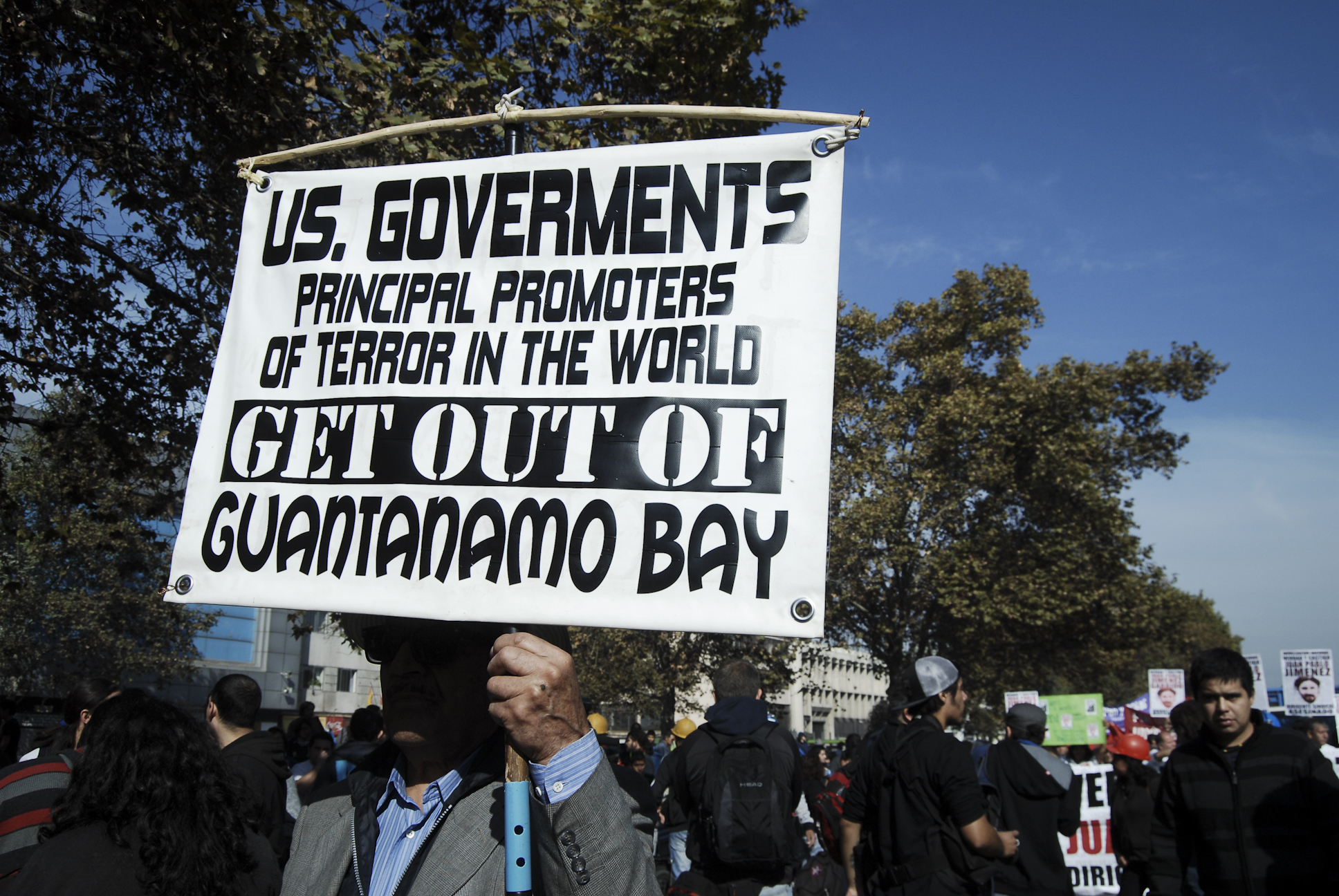 Labor issues and critiques of military aggression dovetail in much of Latin America, where the strong hand of U.S. foreign policy dominated the 20th century. In Chile, the United States helped to overthrow the democratically elected socialist government in 1973.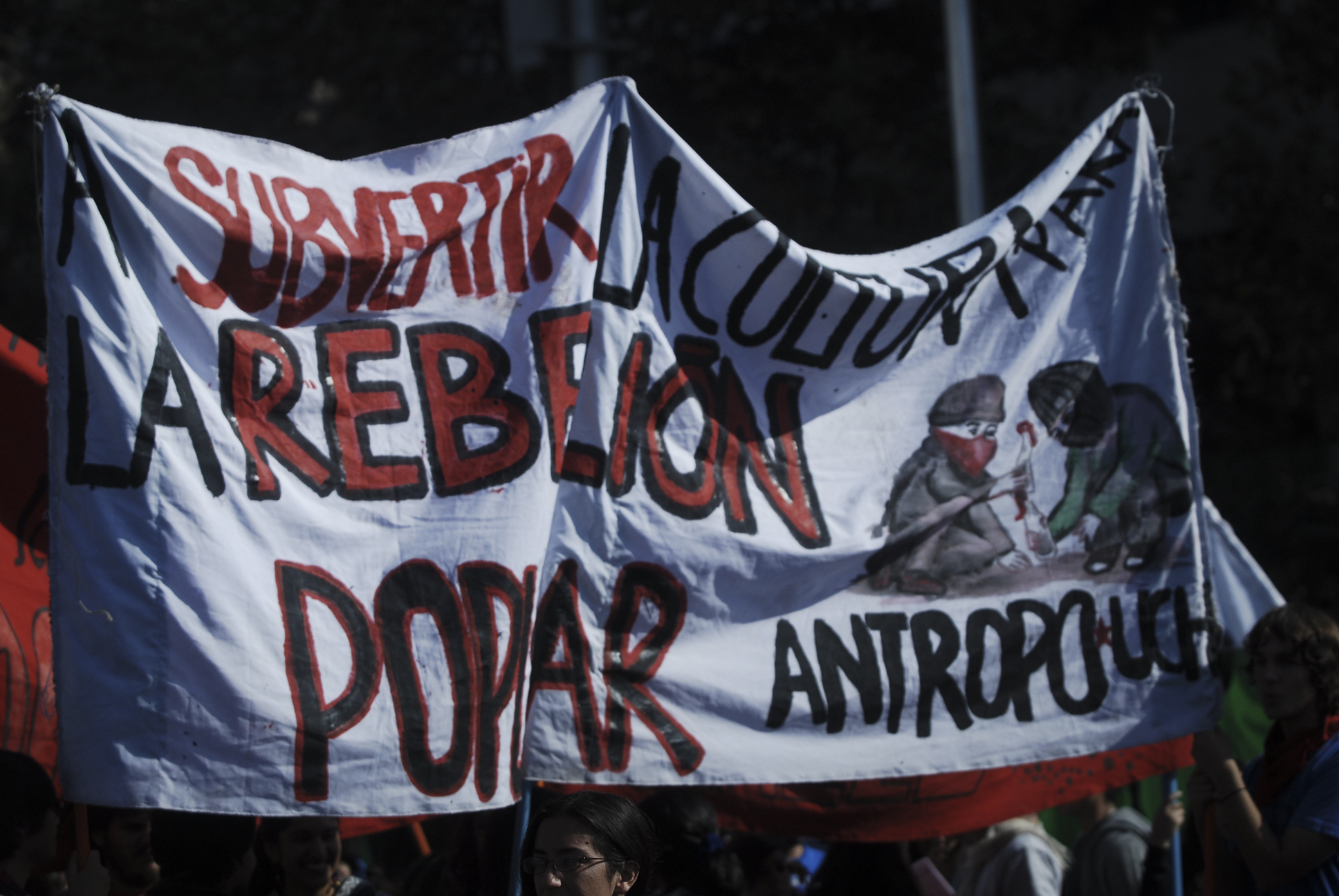 ​"Subvert culture with popular rebellion," reads the banner from the anthropology students at the prestigious Universidad de Chile.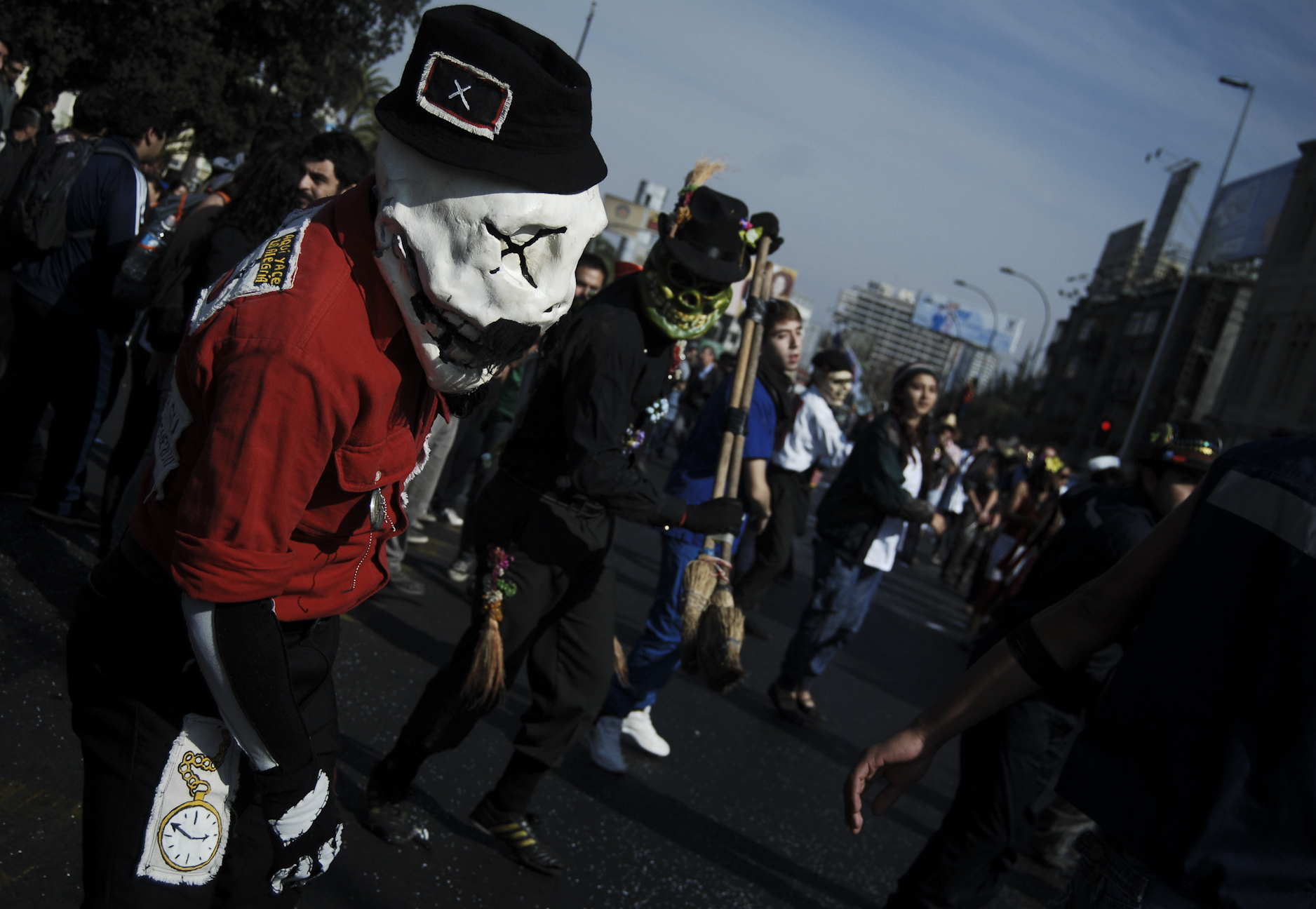 Calaveras, traditional symbols of Dia de la Muerte/​Halloween celebrations, make an appearance as part of street theater during the protests.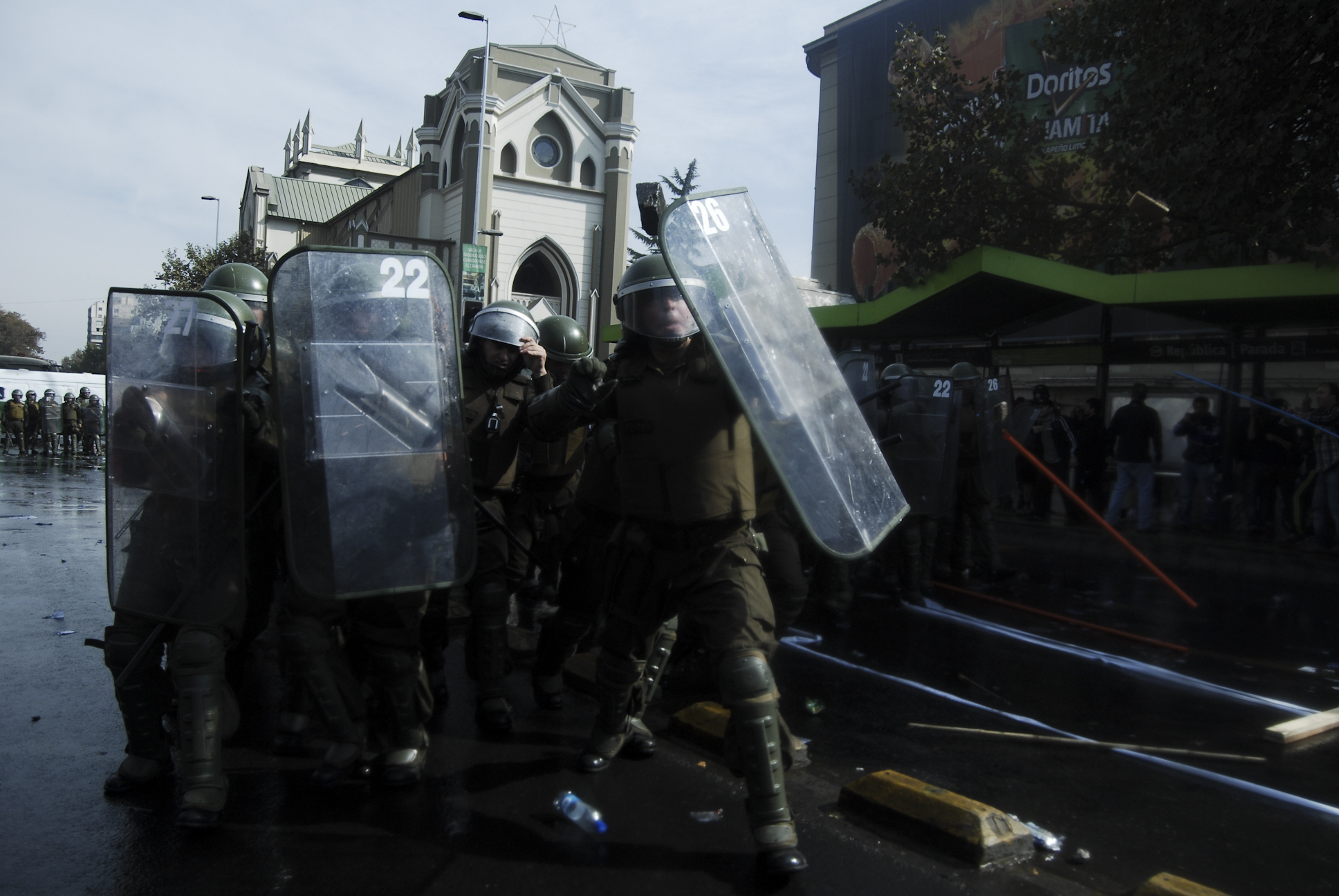 Carabineros, officers of the national police, shield themselves from incoming projectiles.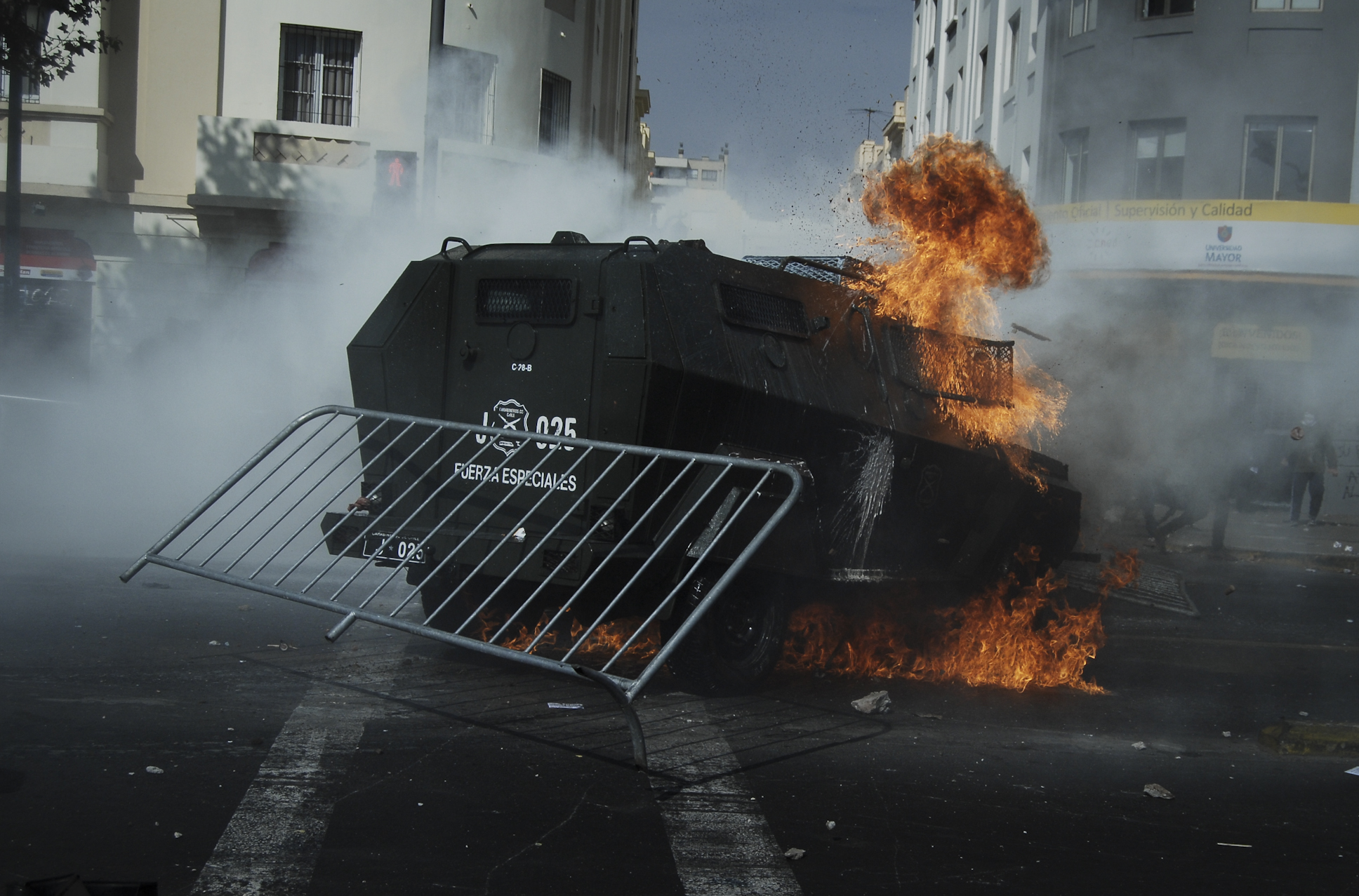 Molotov cocktails strike a zorilla, a tank that drops tear gas among the protesters.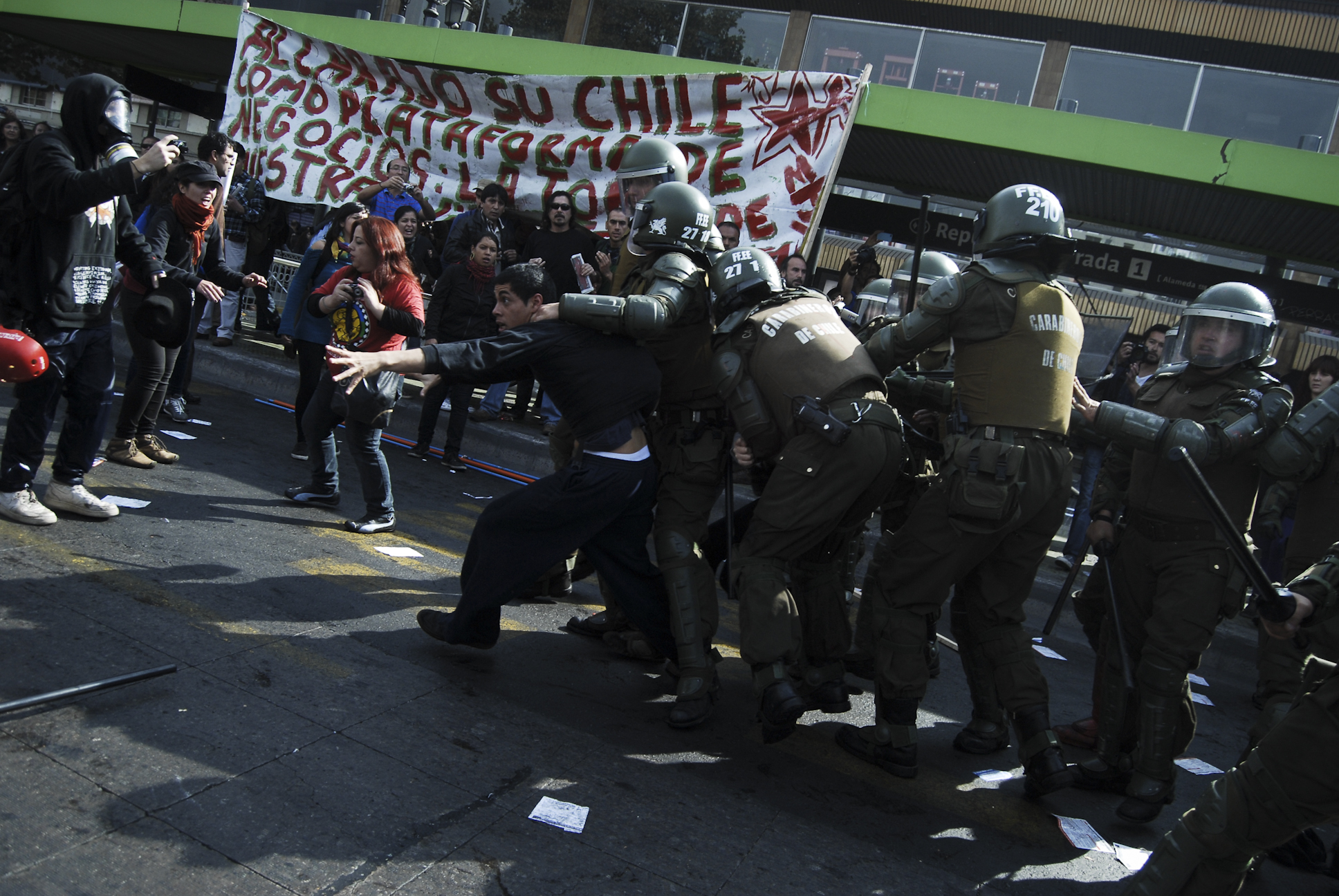 Carabineros detain a student who tries to return to his friends.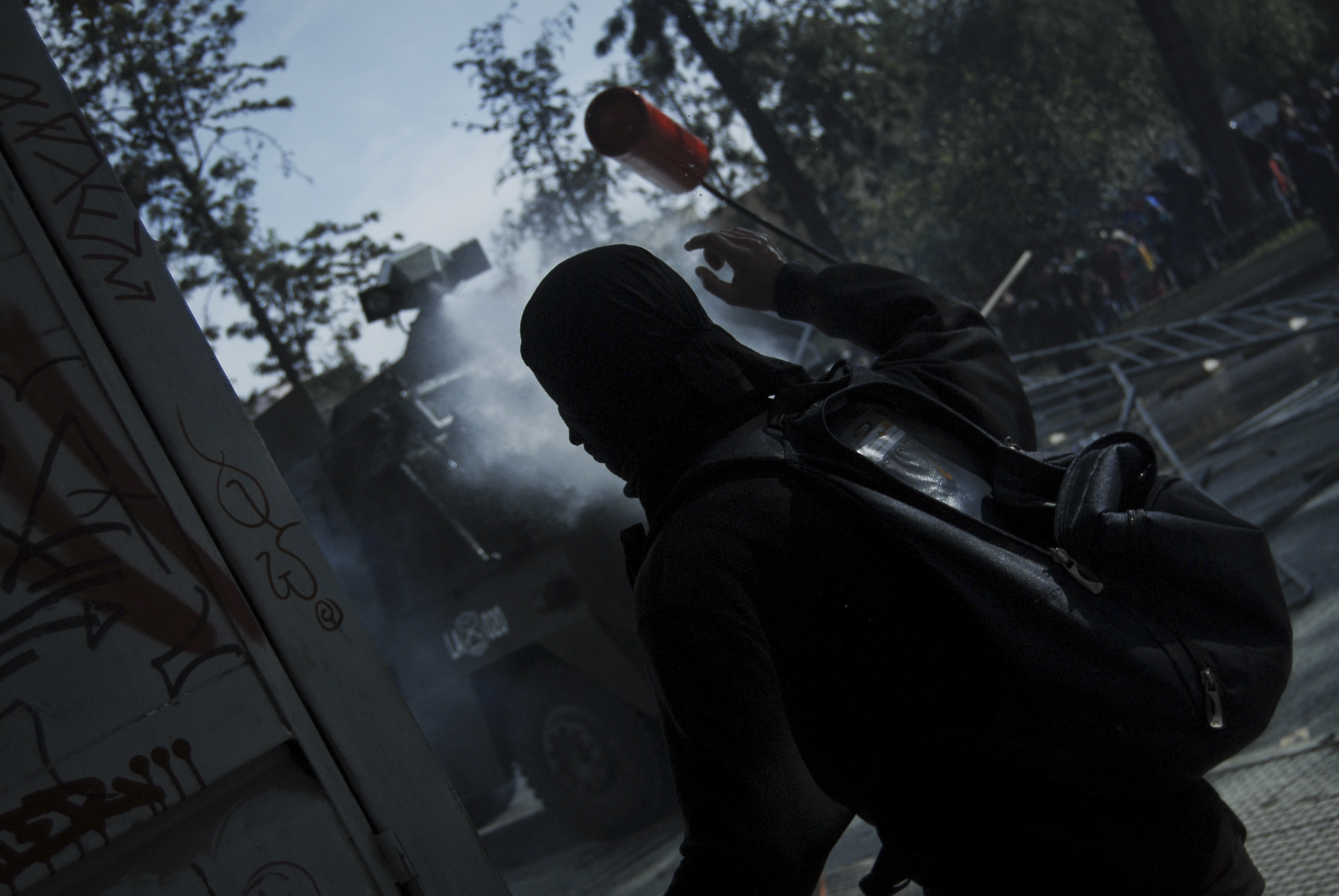 An encapuchado, a masked one, throws a fire extinguisher at police tanks.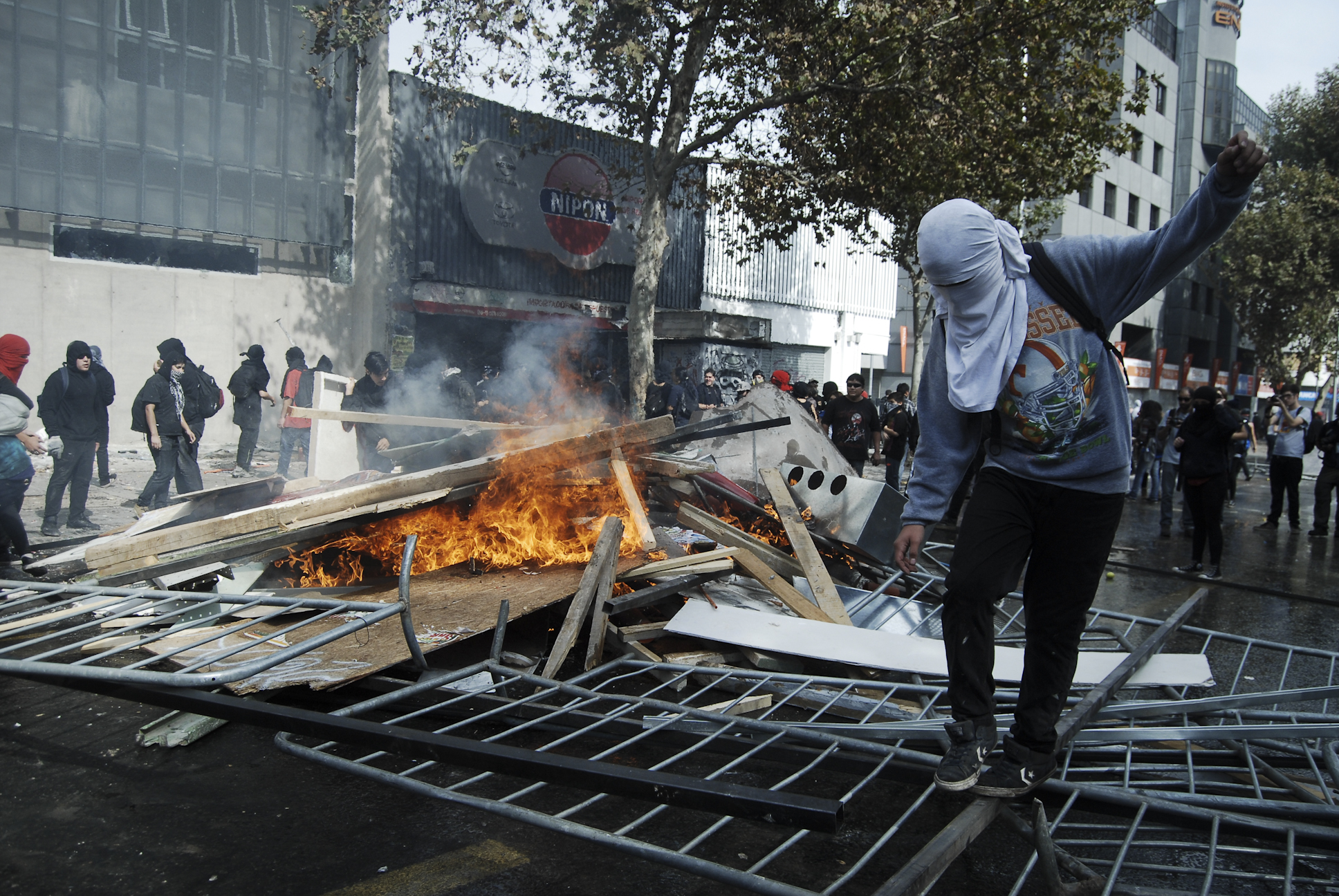 Protesters break down police barricades meant to restrict the crowd's movement during the march.
Be a Sustainer
We surveyed thousands of readers and asked what they would like to see in a monthly giving program. Now, for the first time, we're offering three different levels of support, with rewards at each level, including a magazine subscription, books, tote bags, events and more—all starting at less than 17 cents a day. Check out the new Sustainer program.