The Breitbart-Fueled War on Leftist Academics
Some universities are failing to defend scholars when they are targeted by right-wing smear campaigns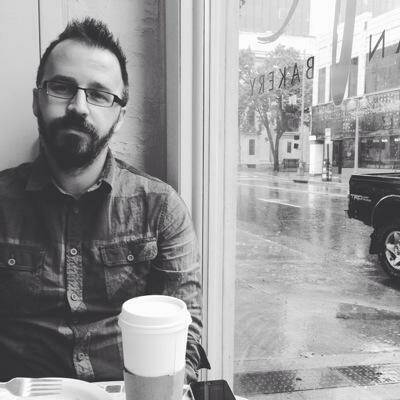 In the era of Trump, col­lege cam­pus­es have increas­ing­ly become tar­gets of far-right cam­paigns to defame and oust left­ist aca­d­e­mics. Rad­i­cal, anti-racist Drex­el Uni­ver­si­ty pro­fes­sor George Cic­cariel­lo-Maher now appears to be the lat­est schol­ar whose career has been jeop­ar­dized by this trend, after he was placed on admin­is­tra­tive leave ear­li­er this month.
Perhaps most troubling, this academic climate is a bellwether for broader society.
The Drex­el admin­is­tra­tion took the puni­tive action against Cic­cariel­lo-Maher fol­low­ing a tweet in which he blamed the ​"white suprema­cist patri­archy" for the Octo­ber 1 Las Vegas shoot­ing. The tweet and sub­se­quent thread assert that white male enti­tle­ment, which Cic­cariel­lo-Maher referred to as ​"dou­ble enti­tle­ment" in an op-ed pub­lished after the inci­dent, leads to much of the white vio­lence in U.S. society.
"To be both white and male is to be sub­ject to a potent cock­tail of enti­tle­ment to eco­nom­ic and polit­i­cal pow­er, and to dom­i­nate non­white and female bod­ies," he wrote. ​"When that enti­tle­ment is frus­trat­ed, it can lead to what the crim­i­nol­o­gist Mike King calls ​'aggriev­ed white­ness,' an ambi­ent furor based on the idea that white Amer­i­cans have become oppressed vic­tims of polit­i­cal­ly cor­rect multiculturalism."
As Ciccariello-Maher's tweets on this top­ic began to go viral, they were flung into the greater con­ser­v­a­tive-sphere by Bre­it­bart News, whose exec­u­tive chair­man Stephen Ban­non for­mer­ly served as a White House chief strate­gist. With Bre­it­bart lead­ing the charge, the tweets began to make rounds on sev­er­al small­er news sites before being cat­a­pult­ed into the main­stream by Fox News. By the time the tweets made it this far, Ciccariello-Maher's orig­i­nal inten­tions had been obfus­cat­ed and erased, and he'd received numer­ous death threats and hate­ful mes­sages over email and Twitter.
Cic­cariel­lo-Maher told In These Times that this is not the first time the far Right has tar­get­ed him for his remarks on social media.
"Begin­ning in Decem­ber of 2016, I real­ly came into the crosshairs of the far Right and the twit­ter-sphere after I tweet­ed mock­ing the white suprema­cist ​'white geno­cide' myth," Cic­cariel­lo-Maher told In These Times. Then too, Bre­it­bart had a hand in dri­ving the blowback.
Accord­ing to Cic­cariel­lo-Maher, every­thing he has tweet­ed since then has been scru­ti­nized and tak­en out of con­text by right-wing trolls. He says his uni­ver­si­ty admin­is­tra­tion, rather than come to his defense, appeared to be swayed by online cam­paigns against him. ​"Fol­low­ing mul­ti­ple con­tro­ver­sies with anti-racist, anti-fas­cist tweets I made, it became clear that I was under inves­ti­ga­tion by my uni­ver­si­ty for my tweets," he said. ​"Inter­est­ing­ly, the uni­ver­si­ty will not say that I am being judged by the con­tent of those tweets. They don't want to say they're judg­ing my extra­mur­al speech, which is pro­tect­ed under aca­d­e­m­ic free­dom law. They say they're judg­ing the effects of those tweets."
Pri­vate let­ters from Drex­el Uni­ver­si­ty provost Bri­an Blake, obtained by Inside High­er Ed in April, reveal that Drex­el Uni­ver­si­ty is con­duct­ing a pri­vate inquiry into Ciccariello-Maher's con­tro­ver­sial tweets. Ear­li­er this month, Niki Gianakaris, exec­u­tive direc­tor of media rela­tions for Drex­el Uni­ver­si­ty, told press out­lets, ​"Due to a grow­ing num­ber of threats direct­ed at Pro­fes­sor George Cic­cariel­lo-Maher, and increased con­cerns about both his safe­ty and the safe­ty of Drexel's com­mu­ni­ty, after care­ful con­sid­er­a­tion the uni­ver­si­ty has decid­ed to place Pro­fes­sor Cic­cariel­lo-Maher on admin­is­tra­tive leave."
The Foun­da­tion for Indi­vid­ual Rights in Edu­ca­tion (FIRE) has since con­demned both the lack of trans­paren­cy on the inves­ti­ga­tion, and the inves­ti­ga­tion itself, say­ing that the inves­ti­ga­tion is a form of punishment.
"There is sim­ply no ques­tion that under the First Amend­ment, Ciccariello-Maher's speech is pro­tect­ed. That being said, Drex­el is a pri­vate insti­tu­tion not bound by the First Amend­ment. How­ev­er, when a school promis­es free expres­sion, as Drex­el has done, it must fol­low through on that promise and be guid­ed by the prin­ci­ples behind our nation's First Amend­ment jurispru­dence. Instead, Drex­el is direct­ly con­tra­dict­ing those promis­es by con­tin­u­ing to inves­ti­gate him," states FIRE.
Drex­el Uni­ver­si­ty did not imme­di­ate­ly respond to a request for comment.
Accord­ing to Cic­cariel­lo-Maher, ​"Based on the mere fact that peo­ple were out­raged about tweets, and based on the mere fact that poten­tial donors and alum­ni were angry, was enough for them to start an inves­ti­ga­tion with­out even tak­ing into account if what I was say­ing is right or wrong."
There is rea­son to be con­cerned that right-wing inter­net trolls are exert­ing influ­ence on major U.S. insti­tu­tions, espe­cial­ly uni­ver­si­ties. Many Schol­ars are fac­ing push­back from their uni­ver­si­ties, includ­ing pri­vate inves­ti­ga­tions and sus­pen­sion from cam­pus­es, as a result of right-wing online cam­paigns against them.
Last May, Prince­ton pro­fes­sor and author Keean­ga-Yamaht­ta Tay­lor was forced to can­cel part of her book tour fol­low­ing vio­lent, threat­en­ing tweets, emails, and phone calls she received after crit­i­ciz­ing Trump at a com­mence­ment speech. Also in May, pro­fes­sor Tom­my Cur­ry of Texas A&M began receiv­ing threats and tar­get­ed harass­ment in response to com­ments he made on vio­lence and the movie ​"Djan­go Unchained" in 2012, caus­ing his uni­ver­si­ty to pub­licly dis­tance itself from him. In the cas­es of pro­fes­sors Bret Wein­stein and John­ny Eric Williams of Ever­green State Col­lege and Trin­i­ty Col­lege, respec­tive­ly, the two uni­ver­si­ties had to com­plete­ly close down for a day with­in the same month fol­low­ing right-wing threats against them. Kevin Allred was fired by Mont­clair State Uni­ver­si­ty as the result of right-wing troll campaigns.
Hans-Joerg Tiede, senior pro­gram offi­cer at The Amer­i­can Asso­ci­a­tions of Uni­ver­si­ty Pro­fes­sors (AAUP), stat­ed in June that the orga­ni­za­tion is ​"def­i­nite­ly con­cerned" about the ris­ing threat to left­ist pro­fes­sors on cam­pus­es, not­ing sev­er­al cas­es in the past year where some form of cen­sor­ship or infringe­ment on aca­d­e­m­ic free­dom took place against pro­fes­sors who trans­gressed against white supremacy.
In a joint state­ment issued in Sep­tem­ber, the AAUP, Amer­i­can Fed­er­a­tion of Teach­ers and Asso­ci­a­tion of Amer­i­can Col­leges and Uni­ver­si­ties referred to this trend as ​"dis­turb­ing." They stat­ed: ​"While col­leges and uni­ver­si­ties must make efforts to pro­vide learn­ing envi­ron­ments that are wel­com­ing, diverse, and safe for all mem­bers of the uni­ver­si­ty com­mu­ni­ty and their guests, these efforts can­not and need not come at the expense of the right to free expres­sion of all on cam­pus and the aca­d­e­m­ic free­dom of the faculty."
Mean­while, Cic­cariel­lo-Maher is not only being attacked from the Right. Sev­er­al self-pro­claimed pro­gres­sives have con­demned him on social media for his posi­tion that fas­cism should not be giv­en a plat­form. Cic­cariel­lo-Maher believes a recent Inter­cept arti­cle by Zaid Jilani titled ​"Left-wing Drex­el pro­fes­sor who oppos­es free speech has his cur­tailed," mis­rep­re­sents Ciccariello-Maher's anti-fas­cist posi­tions as a carte-blanche rejec­tion of free speech.
Yet Cic­cariel­lo-Maher told In These Times that he has nev­er stat­ed he is against free speech. ​"Look, I'm not against free speech at all. I'm against free-speech abso­lutism: the idea that all speech and the effects of all speech is equal," he said. ​"Speech that is root­ed in hate against mar­gin­al­ized peo­ple, white suprema­cist speech, must come with lim­i­ta­tions, and must not be equat­ed to the speech of rad­i­cal anti-racists."
"What has hap­pened to me is not being framed as free speech by my uni­ver­si­ty, it had noth­ing to do with my speech; it was about my secu­ri­ty and the secu­ri­ty of the uni­ver­si­ty being threat­ened by these online white suprema­cist trolls," he continued.
Academia's treat­ment of Cic­cariel­lo-Maher con­trasts sharply with the treat­ment of Richard Spencer — an overt­ly racist white nation­al­ist. In a recent talk giv­en at the Uni­ver­si­ty of Flori­da, secu­ri­ty for Spencer report­ed­ly cost more than $500,00, which comes from the pub­lic funds of tax­pay­ers and the Uni­ver­si­ty of Flori­da. Spencer, under his Nation­al Pol­i­cy Insti­tute, paid $10,000 to rent space on the Uni­ver­si­ty of Florida's cam­pus. The uni­ver­si­ty orig­i­nal­ly denied his request to rent the space, cit­ing secu­ri­ty con­cerns. How­ev­er, after Spencer threat­ened to sue the school, UF con­ced­ed. Richard Spencer, who is a white-suprema­cist provo­ca­teur, advo­cat­ed for the cre­ation of white-nation­al­ist eth­no-state and the com­bat­ting of ​"mul­ti­cul­tur­al­ism" with a strong embrace of white identity.
In con­trast, Cic­cariel­lo-Maher — a pro­fes­sor paid by the uni­ver­si­ty to teach on sub­ject of anti-racism and anti-sex­ism — is fac­ing cen­sor­ship and sus­pen­sion for Drexel's cam­pus for mere tweets that rest on decades of aca­d­e­m­i­cal­ly sound research. Ciccariello-Maher's life has been derailed, as he now has to teach his class­es online. He says his entire career has been tem­porar­i­ly halted.
Per­haps most trou­bling, this aca­d­e­m­ic cli­mate is a bell­wether for broad­er soci­ety. What we can observe through­out his­to­ry, as late Ital­ian the­o­rist Umber­to Eco notes in his four­teen char­ac­ter­is­tics of fas­cism, is that waves of anti-intel­lec­tu­al­ism typ­i­cal­ly pre­cede and fos­ter fascism's rise. The esca­lat­ing assault of left­ist pro­fes­sors and pub­lic intel­lec­tu­als in gen­er­al should be seen as an attack on intel­lec­tu­al­ism as a whole.
"The far Right sees uni­ver­si­ties as a tar­get, both because of what we rep­re­sent as a space for intel­lec­tu­al dis­cus­sion, and as an oppor­tu­ni­ty for far right speak­ers to use this free speech argu­ment to gain con­trol and pres­ence on cam­pus­es," says Cic­cariel­lo-Maher. ​"Despite all of the lim­i­ta­tions of the neolib­er­al uni­ver­si­ty and all of its lim­i­ta­tions we cri­tique, it is a small space where many stu­dents come out rad­i­cal­ized and against white supremacy."
Since Cic­cariel­lo-Maher was sus­pend­ed from cam­pus and placed on admin­is­tra­tive leave, Drex­el stu­dents have mobi­lized to sup­port him, stat­ing in an open let­ter: "[W]e refuse to yield any ground to those who threat­en our edu­ca­tion. We want to be back in a class­room with Prof. Cic­cariel­lo-Maher." The stu­dents argue that both their right to edu­ca­tion as stu­dents and the aca­d­e­m­ic free­dom of their pro­fes­sor have been infringed upon by Drexel's bend­ing to white suprema­cists. The stu­dents have held sit-ins in the class­room where Cic­cariel­lo-Maher, and are ask­ing sup­port­ers to send emails to the Drex­el University's pres­i­dent, vice pres­i­dent, and provost.
"What did Drex­el do in the face of these threats from the alt-right? They placed our pro­fes­sor on forced admin­is­tra­tive leave and banned him from cam­pus," the stu­dents' open let­ter states. ​"Drexel's deci­sion has done noth­ing but empow­er hate speech and must be imme­di­ate­ly reversed."
Devyn Springer
is an an artist, writer, edi­tor, and activist who stud­ies the African Dias­po­ra and Art His­to­ry, focus­ing on hip-hop, race, pop cul­ture, and cap­i­tal­ism. Springer's writ­ing and pho­tog­ra­phy have been fea­tured on sev­er­al plat­forms, includ­ing Afrop­unk, Mon­doweiss, Philadel­phia Print­works, NEW INC, ThinkProgress, OffThaRecord, Equal­i­ty­ForHer, The Vocal and Shadowproof.