Denmark's McDonald's Workers Aren't Demanding $15 an Hour—Because They're Already Making $20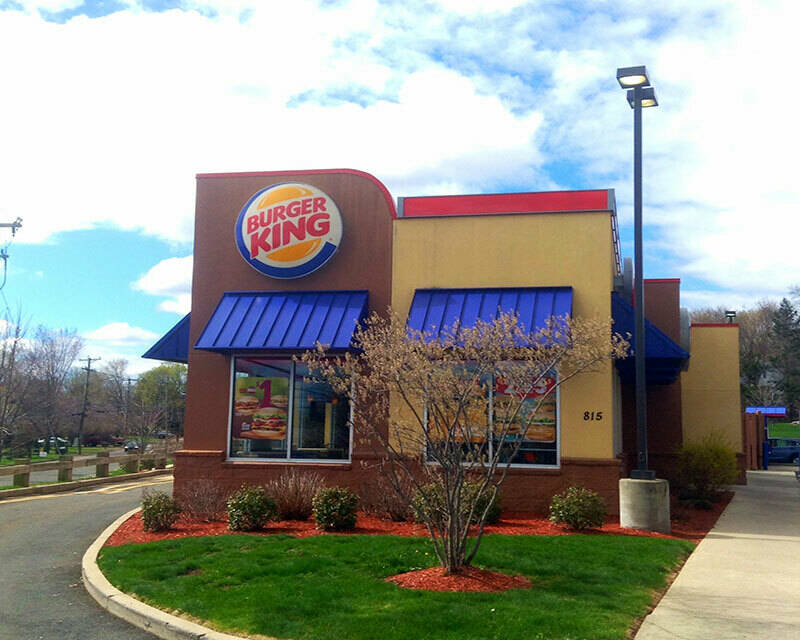 Imagine a world where fast food workers can pay their rent and utility bills, plus buy their children food and clothes. Well, you don't have to imagine it because such a place exists. It's called Denmark.
A New York Times article on Tuesday chronicled the life of a Danish fast food worker named Hampus Elofsson, who works 40 hours a week at a Burger King in Copenhagen, and makes enough not only to pay his bills, but to save some money and enjoy a night out with friends. His wage: $20 per hour. Yep, you read that right. The base wage in Denmark is close to two and a half times what American fast food workers make.
Elofsson's pay is the kind of wage that Anthony Moore, a shift manager in Tampa, Florida, can only dream about. He earns $9 an hour for his low-level management job, or about $300 per week, and like half of America's fast food workers, he relies on some form of public assistance to make up the difference between that wage and barely eking out a living.
"It's very inadequate," Moore, a single father of two young daughters, told the Times. He gets $164 in food stamps for his daughters. ​"Sometimes I ask, ​'Do I buy food or do I buy them clothes? … If I made $20 an hour, I could actually live, instead of dreaming about living."
Of course, in America, fast food workers and their advocates aren't even dreaming about $20 per hour. They are asking for $15 per hour, and the fast food industry, as well as conservative economists and politicians are scoffing at that, and fighting any pay increase tooth and nail.
What Danish fast food workers have that their American counterparts do not is a powerful union, and fast food franchise owners who are willing to make a little less of a profit, though they still do make a profit. Denmark is also a much smaller country, with a higher cost of living and a huge social safety net. And yes, a fast food burger is a little more expensive in Denmark than here in America.
Martin Drescher, the general manager of HMSHost Denmark, the airport restaurants operator, told the Times: ​"We have to acknowledge it's more expensive to operate. But we can still make money out of it — and McDonald's does, too. Otherwise, it wouldn't be in Denmark."
He also said: ​"The company doesn't get as much profit, but the profit is shared a little differently. We don't want there to be a big difference between the richest and poorest, because poor people would just get really poor. We don't want people living on the streets. If that happens, we consider that we as a society have failed."
Can you imagine?
Support progressive media
As a nonprofit, reader-supported publication, In These Times depends on donations from people like you to continue publishing. Our final, end-of-year fundraising drive accounts for nearly half of our total budget. That's why this fundraising drive is so important.
If you are someone who depends on In These Times to learn what is going on in the movements for social, racial, environmental and economic justice, the outcome of this fundraising drive is important to you as well.
How many readers like you are able to contribute between now and December 31 will determine the number of stories we can report, the resources we can put into each story and how many people our journalism reaches. If we come up short, it will mean making difficult cuts at time when we can least afford to do so.
If it is within your means, please make a tax-deductible donation today, to ensure that In These Times can continue publishing in the year ahead.

Janet Allon is an assistant managing editor and columinst at Alter​Net​.org
This is important
As a nonprofit, reader-supported publication, In These Times depends on our end-of-year fundraising drive for nearly half of our total budget. That's how important this fundraising drive is. If you support progressive media, please consider making a tax-deductible donation today to ensure that In These Times can continue publishing in the year ahead.