Stuck on the 'Low Road': Restaurant Workers Speak Out in New Landmark Studies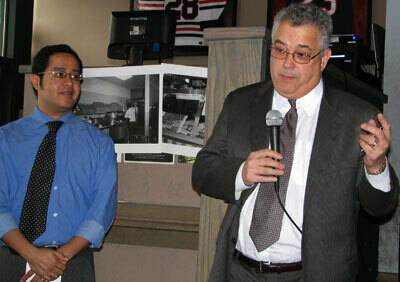 Around the country, workers report widespread legal violations, large wage divide by race, lack of sick days and insurance
CHICAGO — The restaurant industry is one of the few that has actually grown during the economic crisis. It is an industry nearly everyone interacts with on a regular basis. It is where countless people turn for part-time, temporary or life-long jobs, from new immigrants to high-school and college students to middle-aged professionals.

And it is also an industry with atrocious wages, typically non-existent benefits, rampant discrimination and often dangerous or unhealthy working conditions.

Reports released yesterday by the Restaurant Opportunities Center (ROC United) for the first time quantify working conditions, pay, discrimination and other issues in four major cities: Chicago, Detroit, New Orleans and Portland, Maine. The results aren't pretty.
ROC affiliates held restaurant worker summits in the four cities, releasing comprehensive local reports for each metro area and a national summary. In Chicago, a coalition including academics, unions, workers and employers brought together by the Restaurant Opportunities Center of Chicago (ROC Chicago) spoke about conditions affecting the area's 250,000 food service workers.

The studies show that restaurant workers earn an average $17,844 per year; and that people of color earn a full $4 less per hour on average than whites. They find cooks, servers and busboys constantly come to work sick – putting customers at risk – since more than 90 percent lack paid sick days and employer-provided health insurance and can't afford to take a day off.
A majority of workers reported minimum wage and overtime, health and safety and other serious legal violations, and more than a quarter reported working ​"off the clock" without pay. About half reported being burned and cut on the job.
ROC aims to unite ​"back of the house" and ​"front of the house" restaurant workers and improve conditions for all. Back-of-the-house workers are disproportionately immigrants and people of color who face a ​"glass ceiling" wherein they can never move to the better-paid, less-grueling front-of-house jobs.

ROC argues that employers must comply with the law and treat workers fairly; and that they can also prosper financially by taking the ​"high road." The group targets ​"low road" employers with public pressure and legal action, while allying with ​"high road" employers committed to raising the bar industry-wide.

The Chicago event, at ​"high road" Junior's Sports Bar, featured workers and organizers along with Alderman Ric Munoz, popular independent political candidate and community organizer Rudy Lozano Jr., and Mike Romano, restaurant and beverage director of the East Bank Club. East Bank employees get health insurance, paid sick days, no-interest loans to help with family emergencies and a living wage.

​"We give hazardous duty pay, we have some demanding clients," said Romano, who grew up working in restaurants himself.
'Hidden costs,' discrimination and high turnover
The report ​"Behind the Kitchen Door: The Hidden Costs of Taking the Low Road in Chicagoland's Thriving Restaurant Industry," was a collaboration with DePaul University and involved a year-long process of interviewing nearly 600 workers and 31 employers.
The ​"hidden costs" it stresses include public health issues raised when three in four workers say they come to work sick; taxpayer-funded reliance on social assistance programs by workers who lack health insurance, a living wage or job stability; and general ripple effects of exploitative and unsafe labor practices in a sector that employs and serves such a significant portion of the population. (Food service makes up nearly seven percent of the total workforce in the Chicago area, according to the report.)

Chicago's restaurant industry workforce is highly diverse and roughly mirrors the city's demographics as a whole. But race and gender discrimination are rampant – you could even say the norm. White people typically staff the better-paid front of the house jobs, while immigrants and people of color work in lower-paid kitchen and busboy jobs.
Discrimination often starts with want ads, which frequently specify ​"attractive girls" and demand a photo. Sexual harassment, based on gender or sexual orientation, is common and exacerbated by the fact that flirting with customers is often an expected part of the job. Many female workers report obnoxious ​"boys club" environments where they have to listen to constant sexual comments about customers and are passed over for promotions because they cannot be part of the club.

General disrespect and degradation from superiors is prevalent, as worker Luis DeLeon noted at the summit. He said managers often openly insult workers on the job, creating a climate where co-workers and customers think they can do the same thing.

​"Managers will yell at you, curse at you, call you all kinds of names, treat you like a child," he said.

The study breaks down food service into fast food ("quick serve"), ​"family style" and fine dining establishments. Fine dining workers make an average $14.61 an hour, family style an average $13.50 and fast food an average only $9 per hour. Eighty percent of fast-food workers are people of color.

ROC aims to transform the industry as a whole by targeting the fine dining sector, which theoretically has more means and clout to effect wide-ranging change. They argue that employers can profit by taking the high road, since a happy workforce means a better experience for customers and lower staff turn-over.

Turnover is notoriously high in restaurants; approaching 100 percent within months in some places. But Romano noted that turn-over at the East Bank club is only 13 percent, ​"unheard of in our industry."
Charting a way forward
ROC makes seven recommendations to policymakers. These include tax and other government-funded incentives for high-road employers; laws mandating paid sick days and raising the minimum wage for tipped workers; enforcing existing labor, employment and health standards and laws; developing laws or policies to penalize discrimination and promote diversity in hiring and promotion; protecting restaurant workers' right to organize; and supporting further research on the industry.

​"If you weren't so abusive we wouldn't have to regulate you," said Chicago Alderman Ric Munoz, whose ward includes many immigrant restaurant workers. ​"Left to its own devices, the industry will devour itself. Hopefully this report will lead to policy changes."

ROC United policy director Jose Oliva noted that traditional unions have made virtually no effort to organize restaurant workers in recent years.

​"Whatever happens in the restaurant industry will happen in the rest of the private sector," he said.
I can equate the restaurant industry with the auto industry when there were no unions, wages and conditions were dismal, people were literally dying on the shop floor. It wasn't until we had the United Autoworkers that we created a middle class. The restaurant industry is the largest private employer, and yet less than one percent is union.
If workers were organized and empowered, through traditional unions or otherwise, Oliva asked, ​"What would this industry look like?"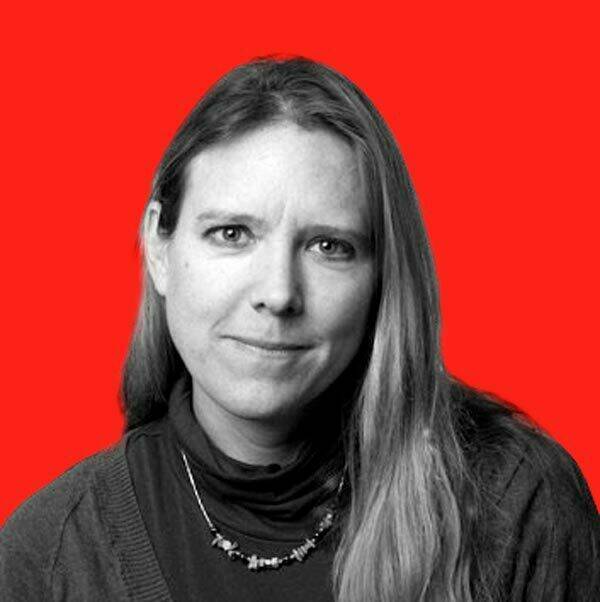 Kari Lydersen
is a Chicago-based reporter, author and journalism instructor, leading the Social Justice
&
amp; Investigative specialization in the graduate program at Northwestern University. She is the author of Mayor
1
%: Rahm Emanuel and the Rise of Chicago's
99
%.