We wanted to make sure you didn't miss the announcement of our new Sustainer program. Once you've finished reading, take a moment to check out the new program, as well as all the benefits of becoming a Sustainer.

The Fourth of July is the time for patriotic hoohah by national poobahs. So, Commander-in-Chief George W. Bush will no doubt invoke, as he did on Memorial Day at Arlington Cemetery, the ​"sacrifice" of that ​"awesome bunch of people."
Young Americans are sent off to war and are killed by roadside bombs. Young Americans return home from war and kill themselves. Whatever
"It only remains for us," said Bush that day, ​"the heirs of their legacy, to have the courage and the character to follow their lead — and to preserve America as the greatest nation on earth and the last best hope for mankind."
Bush then dressed up his war with tales of the fallen.
Nate Hardy of Durham, N.H., and Mike Koch of State College, Pa., according to Bush, would ​"head into battle with American flags clutched to their chests underneath their uniform." Nate and Mike ​"both laid down their lives in Iraq after being ambushed by terrorists," and today ​"lay at rest next to each other."
Ron Tucker of Fountain, Colo., as a young man, was ​"known for having an infectious smile and a prankster's sense of humor," but the military ​"transformed" him ​"into a devoted soldier and dutiful son who called his mother every day."
"He worked with other members of his unit to build a soccer field for Iraqi children," said Bush. ​"As he drove back to his base, an enemy bomb robbed him of his life."
But other victims of his war didn't merit the president's notice.
Jeffrey Lucey returned from Iraq in 2003 but could not get treatment for Post-Traumatic Stress Disorder (PTSD) from the Veterans Health Administration. On June 22, 2004, his father Kevin found him hanging from the basement rafters, a garden hose around his neck.
"Neither our veterans nor their families should have to beg for the care they deserve," his mother Joyce testified at the Winter Soldier hearings in March. ​"Our marine physically returned to us, but his soul did not. He lost it in Iraq."
Timothy Bowman returned from Iraq in
2005
. As his family was busy preparing the
2005
Thanksgiving meal, Timothy shot himself and slowly bled to death.
Tommie Edward Jones committed suicide in front of his mother Dorothy, on March 25, at Fort Carson, Colo. She told reporters, ​"He said, ​'I wake up every morning angry.' He said, ​'My body is here but my mind is in Iraq.' "
Veterans like Jeffrey, Timothy and Tommie kill themselves at an astonishing rate.
Dr. Ira Katz, the head of mental health at Veterans Affairs, wrote in a Feb. 13 email to a colleague: ​"Shh! Our suicide prevention coordinators are identifying about 1,000 suicide attempts per month among veterans we see in our medical facilities. Is this something we should (carefully) address ourselves in some sort of release before someone stumbles on it?"
Too late. That e‑mail saw the light of day in April as part of a class-action lawsuit filled against the VA in San Francisco.
For men and women in uniform, the rate is even higher than that of veterans. The Army reports that about 2,100 enlisted soldiers attempted suicide in 2007 — only 350 did so in 2002 before the war began. How many succeeded in killing themselves was not revealed.
Young Americans are sent off to war and are killed by roadside bombs. Young Americans return home from war and kill themselves. Whatever.
They ​"have made the ultimate sacrifice that allows a free civilization to endure and flourish," said a ​"humbled" Bush.
On July 4, as fireworks explode, triggers are pulled and Bush blathers, let us remember the lines from writer Bertolt Brecht: ​"Everyone sees you hiding the hem of your mantle, which is bloody with the blood of your best sons."
Be a Sustainer
We surveyed thousands of readers and asked what they would like to see in a monthly giving program. Now, for the first time, we're offering three different levels of support, with rewards at each level, including a magazine subscription, books, tote bags, events and more—all starting at less than 17 cents a day. Check out the new Sustainer program.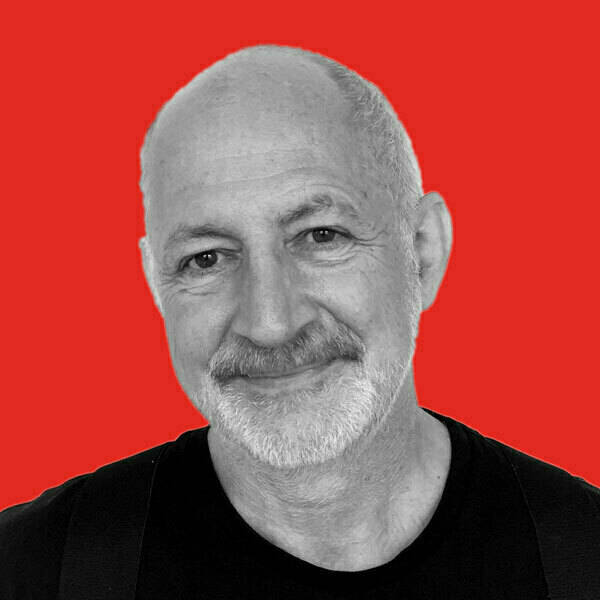 Joel Bleifuss, a former director of the Peace Studies Program at the University of Missouri-Columbia, is the editor & publisher of In These Times, where he has worked since October 1986.