Calif. Hotel Walk-Off Strike Continues New Wave of Worker Militancy
The Embassy Suites hotel in Irvine, Calif., bears a number of similarities to workplaces around the country.
Like other workers around the country, employees there say they're getting squeezed. They're expected to do more with less: fewer supplies, fewer breaks, and less money. Like the vast majority of American workers, they're not unionized. Company-wide profits, however, seem to be doing okay.
But in a move rarely seen since the Great Depression, Embassy Suites workers went on strike early this month over alleged lost wages. Although as nonunion workers they had few legal rights to protect their actions, they were united and angry. On August 9, workers walked off the job and formed a picket line at the hotel's entrance.
It was the latest in a series of bold actions by workers affiliated with UNITE HERE, the hotel workers union, this summer. In May, organizers at the Hyatt Regency Chicago were denied access to hotels to speak with workers; in response, the workers staged a brief wildcat walkout.
Last month, almost a thousand UNITE HERE workers and community supporters were arrested in civil disobedience actions around the country—many in cities where such actions had not occurred for decades — against the Hyatt corporation. And now the Embassy workers in Irvine walked off the job despite a lack of union recognition.
While the action isn't widespread, the Irvine workers have not been the only ones to strike without official collective bargaining representation. In July, non-union immigrant workers in Morganton, N.C., went on a wildcat strike over work conditions.
Early this year, Roger Bybee asked on this blog why the 2008 Republic Windows and Doors factory occupation had not inspired an uptick in worker militancy. But looking back on the past year, it appears a small but increasing number of workers are willing to use increasingly gutsy actions to take on their bosses.
Workers at the Embassy, which is owned by HEI Hotels and Resorts—the seventh largest hotel management company in the country, which according to UNITE HERE raises capital for purchasing new hotels from university endowments—say anger has been stewing for some time. According to them, the main issues are not wages — though no one I spoke to made more than nine dollars an hour — but rather workloads and prohibitively expensive insurance costs.
Andrew Cohen, a front desk agent who says he has also worked as a shuttle driver and a phone operator at the Embassy for the past year, described the hotel as ​"understaffed horribly." He claims he has been forced to work through overnight and through legally mandated breaks — the crux of a $180,000 lawsuit workers have filed against their employer.
This denial of breaks, says Cohen, was the impetus for workers to approach organizers. Soon, without official union recogntion, the workers themselves organized a one-day strike.
"Whether or not they recognize us, we are a union," Cohen said. ​"We're united. We unionized ourselves."
At 4 a.m. on August 9, workers set up a picket line, catching management off-guard. They were joined by university students and members of the local Letter Carriers Union.
David Williamson, a janitor at the hotel for three years, said management made immediate changes following the strike. ​"I went six months without getting a new mop," he said. ​"Right after the strike, what do I get? A new mop."
He says his superiors have been friendlier, but he remains wary. ​"Every time you see them, they want to give you a hug," he said. ​"You just have to be sure they're not reaching behind you and grabbing your wallet."
Cohen says the workers emerged from the stoppage ​"victorious." ​"We came back the next day, and they didn't fire any of us. We started getting our breaks," he says. ​"We've been better staffed and supplied."

When management tried to send a temp agency worker home for, according to Cohen and Williamson, refusing to cross the picket line, workers stood with her in the housekeeping office, threatening another work stoppage. Joe Murphy, a houseman in the hotel for the past year and a half, described the confrontation with their general manager.

​"We stared into his eyes and told him that they were going to do the right thing," Murphy says. ​"And they did." The general manager said the worker could stay.
Strikes by workers without union representation were common during our country's last dire economic crisis. In The Turbulent Years, a classic history of workers during the Great Depression recently re-released, the late labor historian Irving Bernstein argued that many employers saw union recognition as a way to put negotiations with workers into more ​"responsible" — read: more conservative — hands.
Union staff, according to bosses' thinking, would restrain the tempestous masses of workers, preventing them from severely disrupting production through wildcat or sit-down strikes. And, as the Roosevelt administration passed more and more labor laws that increasingly formalized the collective bargaining process, if unions allowed workers to take more militant actions, they would be slapped with severe penalties.
Kate Bronfenbrenner, Director of Labor Education Research at Cornell University, says these days, such actions are ​"few and far between," because they are risky.
She identified several ​"waves" in the labor movement over the last several decades: the large Pittston Group coal strike in the early 1990s and the ​"justice for janitors" campaign, which saw early victories in the 1990s and continued into the 2000s. Today, Bronfenbrenner points to homecare and hotel worker organizing, citing them as an ​"energizer" for the movement.
"But what I don't see," she added ​"is other unions jumping in. We need to see a ripple effect of other workers saying, ​'We can organize, too.'"
For their part, the Embassy workers seem to support such an effect. Argelia Rico, a room attendant who has worked at the hotel for two years, described her feelings on the picket line.
"I felt happy, I felt free. I was fighting back against all of the abuses they had committed against us." Rico laughed, then summarized: ​"I liked it."
Williamson agreed. While no progress has been made on insurance costs — and likely won't be, unless and until workers officially join the union and negotiate a contract — workload issues immediately improved. Referring to the strike, Williamson stated, ​"It's addictive. And it worked. I loved it."
Whether the rest of the movement will join them and create this ​"ripple effect" remains to be seen.
Correction: The original version of this article said that Embassy Suites workers went on strike for union recognition. In fact, while they are not unionized, the workers went on strike to receive what they claim are unpaid wages.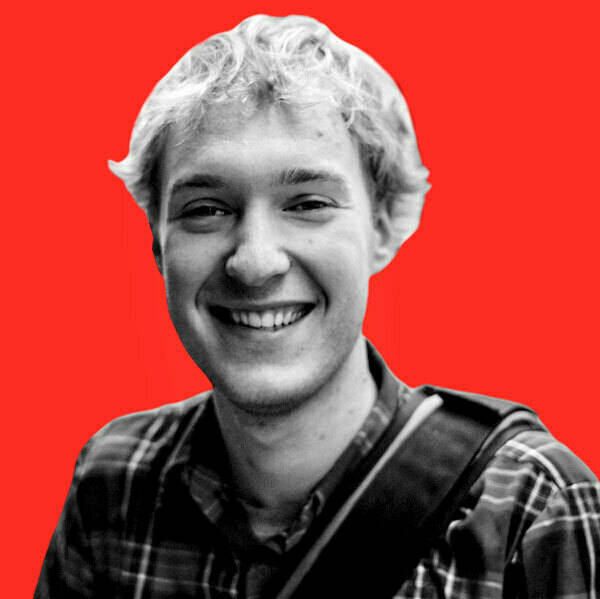 Micah Uetricht is the deputy editor of Jacobin magazine and host of its podcast The Vast Majority. He is a con­tribut­ing edi­tor and former associate editor at In These Times. He is the author of Strike for Amer­i­ca: Chica­go Teach­ers Against Aus­ter­i­ty (Verso 2014), coauthor of Bigger Than Bernie: How We Go From the Sanders Campaign to Democratic Socialism (Verso 2020), and is currently at work on a book on New Leftists who ​"industrialized." He pre­vi­ous­ly worked as a labor orga­niz­er. Fol­low him on Twit­ter at @micahuetricht.