In the same week that President Obama was showered with well-deserved hosannas for his lame-duck legislative feats, reports surfaced that the Bank of America was accused in recent lawsuits of wrongfully foreclosing on homeowners and breaking in to throw out their property. It's part of a pattern of broader failures in the foreclosure racket and housing market that could cause another $1 trillion in losses to the banking industry, according to economist Nouriel Roubini (a.k.a. ​"Dr. Doom") who predicted the first meltdown of 2008.
At the same time, while a network of state attorneys general are vowing to prosecute a wave of foreclosure fraud involving fabricated documents and ruses designed to force people out of their homes, there's been only a smattering of grassroots actions designed to protest needless or unfair evictions caused by the Wall Street-driven economic collapse in the first place.
Yet these protests last week – such as a theatrical ​"citizens' arrest" at the New York Stock Exchange over inflated bonuses that could be used instead to salvage homeowners and a sit-in outside a Los Angeles Chase bank – are among the few signs of life in the relatively moribund progressive movement's response to this growing crisis. (One possible exception: the claimed 10,000 protesters who marched on Wall Street in April, led in part by labor-affiliated groups.)
At a national level, SEIU is taking a leading role in documenting the pay, foreclosure and lending abuses in its vital new report, Big Banks Bonanza, which shows that just half of the $143 billion going to pay the executives at the top six banks could be used to write down homeowners' mortgages to their fair market value.
As progressive strategist Mike Lux argues, this is the ​"sleeper" issue that, if left unadressed, could significantly harm the economy and a progressive agenda over the next two years. He says, ​"Taking that money out of the bankers' hands and putting it in the hands of the hard pressed middle class would do more to stimulate the economy than any other thing the President could do right now."
But, so far, there's been no high-impact national efforts backed by strong political pressure, lobbying, messaging and TV ads to do anything about it, but perhaps that might change in the year ahead. On top of that, the Obama administration has flubbed various mortgage relief efforts and, until recently, faced virtually no major political pressure to clean up its inept and bungled mortgage relief programs.
Yet there has been mounting concern reflected in some criticism in the progressive media, a letter from over 50 influential economists and investors, and by a few Democratic committee chairmen, such as Rep. Barney Frank, to toughen standards and regulations in the Wild West world of the mortgage servicing field. As the industry's own trade paper reported this week on the experts' letter:
The call for federal officials to establish industry-wide mortgage servicing and foreclosure standards is getting louder. A group of more than 50 senior economists, academic leaders, and influential investors sent a letter to reasury Secretary Timothy Geithner and the heads of five federal regulatory agencies Tuesday, urging them to take the lead in setting national standards for mortgage loan servicers.

"Widely reported servicer fraud, whether in the foreclosure process or in the systematic assessment of illegal fees against homeowners, is…a serious problem," the group said in the letter. ​"Fraud is also a symptom of the disease affecting our broader financial system, namely the lack of accountability in the loan servicing industry and the resulting impairment of the value of securities sold to investors."

The group demanded that new standards ​"be adopted now," and put forth the argument that provisions of the Dodd-Frank Act relating to disclosure and risk retention for mortgage securitizations gives regulators the authority to undertake a coordinated rule-making effort to map out guidelines for the proper origination, sale, and servicing of mortgage loans.
What's important here, some advocates believe, is that these calls for reform have to be focused on regulatory agencies and the White House, because the GOP, scheduled to take over the House of Representative, will block any actions that could limit the financial industry and its minions.
That's why groups such as National People's Action, recently honored by the Nation magazine as the most effective grass-roots group for its efforts to confront predatory lenders and ​"Make Wall Street Pay," also promote sound new mortgage strategies the Obama administration could adopt without necessarily needing legislative approval. These include such common-sense measures as freezing foreclosures – especially given the widespread fraud – while borrowers are being evaluated for the federally supported loan modifications.
Unfortunately, there's been little effective pressure so far on the Obama administration to clean up its mortgage relief programs. The Treasury Department has spent only a fraction of the $50 billion allotted to it for mortgage write-downs, over half of enrollees in a key Obama mortgage relief program have dropped out, and a Congressional oversight panel reported last week that less than a fourth of the four million distressed homeowners supposed to be helped by the federal program will get any assistance at all. The Federal Reserve is also resisting calls to strengthen its oversight over the mortgage field. Many homeowners are also stuck in a limbo where they get preliminary three-month write-downs, and then little else happens for as long as a year as they face eviction and further modifications never occur.
It's all such a mess that just scrolling down handful of recent New York Times headlines can give a flavor of the hydra-headed foreclosure monster that's destroying the lives of million of homeowners and squeezing the economy into another potential collapse — even as joblessness remains stubbornly high. The alarming reports range from ​"Banks Accused of Illegally Breaking into Homes" to ​"Trying to Overcome the Stubborn Blight of Vacancies."
That's why the protests at Wall Street last week were so important, even if national progressive and labor groups haven't coalesced around a pragmatic strategy to fight this downward economic spiral in a Washington fueled by deficit-slashing mania and anti-government Tea Party rage. But the protest's voices should be heard if the Democrats have a chance of showing the public that they're willing to stand for the needs of average citizens against Wall Street. From the Showdown in America coalition:
Community Leaders Stage Citizen's Arrest Over Bank Bonuses While Foreclosure, Unemployment & State Revenue Crises Grow

Mock Crime Scene Created Outside New York Stock Exchange

New York – A diverse coalition of community leaders created a mock crime scene outside the New York Stock Exchange today, drawing attention to record bonuses on Wall Street during this holiday season.

Today, SEIU released a report showing that Wall Street is on track for another year of record bonuses, with total compensation at the six largest Banks projected at $143 billion, just below 2007 levels at the height of the financial bubble, while Americans struggle to keep their homes, find work and hold onto essential government services…

During today's action, advocates zeroed in how record bonuses and compensation could be used to rebuild our economy. Just half the money could be used to halt foreclosures by resetting principals and interest rates on underwater mortgages while at the same time injecting $73 billion into the national economy. The total amount would more than balance the budget in every state facing a revenue shortfall in 2011.

During today's demonstration community leaders singing holiday carols like ​"oh stockbroker, oh stockbroker why are you so greedy?" created a crime scene by stretching out yellow crime scene tape across the front of the NY Stock exchange. They carried signs reading ​"143 billion in bonuses is a crime" and had a giant pair of handcuffs as well as cardboard chalk body outlines of people symbolizing homeowners being foreclosed, jobless Americans, and people living in poverty…

"After crashing our economy and getting bailed out by taxpayers, Wall Street Bankers are rewarding themselves and celebrating like nothing ever happened," said Loretta Manning from Community Voices Heard. ​"While they're buying fancy cars and jewelry, I'm looking for work and trying to afford my home," Loretta added. ​"Wall Street needs to accept their responsibility and help pay to fix the mess they made. Why can't Wall Street take a bonus cut?"…

"We need to make sure these Big Banks fix the foreclosure crisis and modify loans to keep people in their homes and get our economy moving again," said Desiree Pilgrim-Hunter, whose 81 year old mother has been threatened with foreclosure.
But who in Washington is really listening to them as the congressional session ends with new praise by pundits for the spirit of bipartisanship and Obama's legislative prowess?
UPDATE: Those seeking to take action to stop these abuses – or save their own homes – can learn more at the action and resource pages of SEIU, the Showdown in America coalition and the Center for Responsible Lending's mortgage resources for consumers. Among the most useful tools is the ​"Where's the Note" campaign that aims to block illegal foreclosures and help determine which institution has your mortgage. As SEIU points out:
When Wall Street banks securitized, packaged, sold, and resold our mortgages, they created a system where it is often impossible to figure out who actually owns mortgage notes and therefore has the authority to foreclose on properties. But the big banks are getting tangled up in their own web. Recent events have exposed a handful of banks that are throwing families out of their homes even though they don't have the mortgage note that proves they actually have a legal right to do so.

Whether you are facing foreclosure, have an underwater mortgage, or are just a concerned homeowner, it's important that you contact your bank and demand to see the original note on your mortgage. It only takes a few minutes using our free online tool.
For a limited time: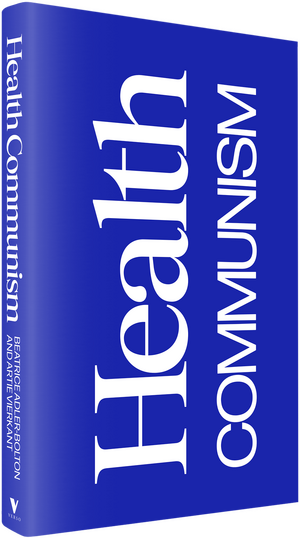 Donate $25 or more to support In These Times and we'll send you a copy of Health Communism.
A searing analysis of health and illness under capitalism from hosts of the hit podcast "Death Panel," Health Communism looks at the grave threat capitalism poses to global public health, and at the rare movements around the world that have successfully challenged the extractive economy of health.
"This is a book you should read before you die, because the ideas synthesized by Adler-Bolton and Vierkant could save our collective lives." –Jon Shaffer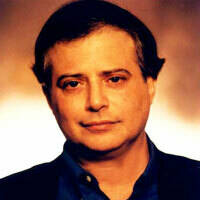 Art Levine
, a contributing editor of
The Washington Monthly
, has written for
Mother Jones
,
The American Prospect
,
The New Republic, The Atlantic
, Slate​.com, Salon​.com and numerous other publications.