First Charter School Teacher Strike in U.S. History Narrowly Averted by Last-Minute Agreement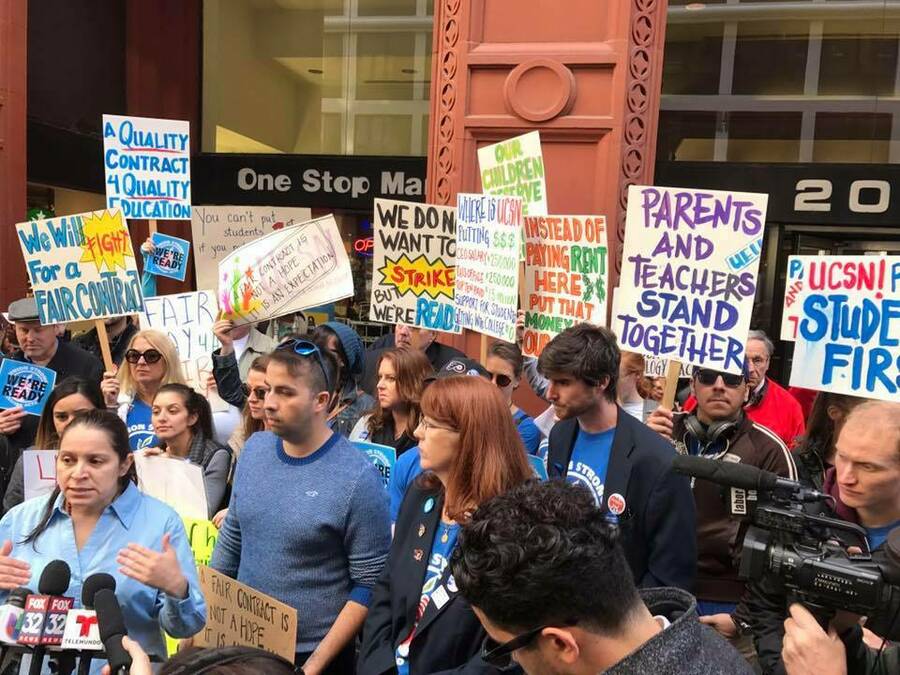 This story has been updated with news of the agreement.
For the third time in eight months, Chicago charter school teachers came within a hair's breadth of going on strike.
After a year of negotiations with management for their first contract since unionizing last spring, close to 50 teachers, paraprofessionals and teacher assistants at Passages Charter School narrowly avoided walking off the job Thursday morning after reaching a tentative agreement with management late Wednesday night. It would have been the first time teachers at a U.S. charter school ever went on strike.
The educators are members of the Chicago Alliance of Charter Teachers and Staff (ChiACTS) Local 4343 of the American Federation of Teachers, which represents roughly 1,000 educators at 32 charter schools in the city.
A stand-alone school in the Andersonville neighborhood, Passages is managed by the nonprofit Asian Human Services (AHS) and is home to more than 400 students, mostly from immigrant and refugee families.
"For the past 12 months, we have been bargaining for a contract that gives us voice and guarantees fair working conditions for teachers and staff and fair learning conditions for our students," Gina Mengarelli, a third-grade teacher at Passages and union activist, said at a recent rally.
The vote to strike passed unanimously May 4 and signals a growing spirit of militancy among Chicago's charter school workers. Last October, another planned strike by ChiACTS teachers at the UNO Charter School Network was averted by a last-minute deal. Similarly, in March, members of A Council of Educators, the ChiACTS affiliate at ASPIRA charter schools, came close to a work stoppage before management moved to settle. The Chicago Teachers Union—ChiACTS's sister local representing nearly 30,000 educators at Chicago Public Schools — also very nearly walked off the job last October, but that, too, was avoided by an eleventh-hour agreement.
At Passages, the major unresolved contract issues were salaries, layoffs and transparency on how management uses funds. Unlike other single-site charters in the city, which do some of their own fundraising, Passages is funded entirely by the public school district.
In a statement last week, AHS representatives said, ​"we are working very hard to reach a fair compromise with the Union" and alluded to the difficulty of negotiating a contract ​"at a time of significant financial uncertainty, given the local and State-wide budget issues that have resulted in reduced funding to all charter schools."
But the union accused AHS of mismanaging funds, spending far more on executive salaries than on student and personnel costs compared to other charter schools. At the same time, Passages teachers say they are paid 20 percent less than their counterparts at comparable charters, and programs for students — including music and language classes — are being cut.
"The children are daily without easy access to technology. They don't have textbooks. They don't have extracurricular activities," Ann Stella-Tayler, a paraprofessional at Passages, said Wednesday before the agreement was reached. ​"We're mostly fighting for resources for our students, for fair funding. We are dedicated to making this a better place."
The tentative agreement will provide average raises of 21.5 percent over three years and prevents planned layoffs, according to the union. Furthermore, the deal gives teachers more voice in curriculum and enrichment programs.
"Had we not unionized, we could never have gotten to this tentative agreement tonight and taken such strong steps to begin to improve classroom conditions and win fair pay for our members," Mengarelli said Wednesday night.
In the coming weeks, union members at Passages will vote on whether to ratify the contract agreement.
"These brave teachers have fought for and now won a contract that will make critical improvements in their school," said ChiACTS Local 4343 president Chris Baehrend. ​"These teachers have also built power for charter teachers nationwide, teaching by example, that when teachers exercise their collective power as a union, they can do even more for their students."
For a limited time: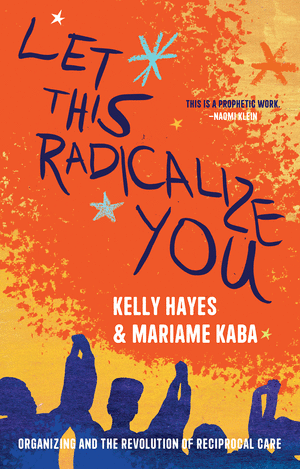 Donate $20 or more to support In These Times and we'll send you a copy of Mariame Kaba's new book, Let This Radicalize You.
Longtime organizers and movement educators Mariame Kaba and Kelly Hayes examine the political lessons of the Covid-19 pandemic, and the convergence of mass protest and mass formations of mutual aid. Featuring insights from a spectrum of experienced organizers, including Sharon Lungo, Carlos Saavedra, Ejeris Dixon, Barbara Ransby, and Ruth Wilson Gilmore and more.
"Kelly Hayes and Mariame Kaba have created a visionary and urgently needed guide to cultivating hope and action in treacherous times." —L.A. Kauffman
Jeff Schuhrke is a labor historian, educator, journalist and union activist who teaches at the Harry Van Arsdale Jr. School of Labor Studies, SUNY Empire State University in New York City. He has been an In These Times contributor since 2013. Follow him on Twitter @JeffSchuhrke.