We wanted to make sure you didn't miss the announcement of our new Sustainer program. Once you've finished reading, take a moment to check out the new program, as well as all the benefits of becoming a Sustainer.

UFCW says it understands workers anger over lay-offs reminiscent of Republic Windows, but is doing all it can
The situation has strong parallels to the famous Republic Windows and Doors struggle exactly two years ago: several hundred largely immigrant workers out of a job just before the holidays, after their Chicago plant closed suddenly without giving them vacation or severance pay they were due…and not long after the plant had received significant investment meant to help it expand. As at Republic WIndows, the closure violated the WARN Act mandating workers get 60 days notice or 60 days severance pay in the event of a plant closing.
But the former employees of the Protein Solutions meatpacking plant on Chicago's southwest side have not had a victory like the Republic Windows workers. (See my previous blog on the situation here.) The union representing them, United Food and Commercial Workers (UFCW) Local 1546, is pursuing WARN Act compensation for the workers and is asking Protein Solutions workers to visit the union hall this Friday (Dec. 10) to fill out their claims.
Shortly after the closing, the union brokered a meeting between the company and a bank officer in hopes of securing financing to keep the plant open or at least pay the workers their due – as Bank of America and Chase did after the factory occupation at Republic Windows. But UFCW Local 1546 spokesman Jeff Weiss said the company owner didn't show for the meeting, ​"leaving our president and the bank standing twiddling their thumbs."
Now the company is in bankruptcy, and Weiss said the union's legal counsel is involved in ​"effects bargaining" to get the workers the money they're due. The amount they are able to recoup depends in part on what assets the company has left and how the bankruptcy court decides to divvy them up — workers are usually among the last to get paid when a company goes out of business, as they are ​"unsecured creditors" while financial institutions and other ​"secured creditors" are first in line for payment.
A group of workers and community supporters has held several protests and posted YouTube videos denouncing the union, which they think has failed to push aggressively enough for their rights. Weiss said he can understand how workers are frustrated, but he said the union is doing all it can to help them get their money and find other jobs.
"I understand they're angry, but we're doing all we can to help them out," said Weiss, who thinks about 40 of the 250 laid-off workers are involved with the campaign against the union. ​"On our end we feel we're doing more than what's required of a union to help these workers. At the same time, we do understand this is a really tough time for them – it's the holidays, there is pent-up anger. We just hope the workers see their anger shouldn't be addressed at us as a scapegoat but should be addressed at the economics of the situation."
Weiss said the union hosted a job fair at their union hall November 15 where six meatpacking companies interviewed about 100 former Protein Solutions workers.
"The employers told us they were very impressed with the workers. We might do this again," said Weiss, noting the job fair and all other meetings and informational materials related to Protein Solutions have been in Spanish, English and Polish. Local 1546 represents 26,000 Chicago-region workers, mostly in meatpacking, meat processing and retail delis, including a 2,000-employee beef processing plant in the Quad Cities near the Illinois-Iowa border.
Become a Sustainer
We surveyed thousands of readers and asked what they would like to see in a monthly giving program. Many of you expressed interest in magazine subscriptions, gift subscriptions, tote bags, events and books —and we've added all of those. Some of you said that cost was an issue, so we've kept our starting tier at just $5 a month—less than 17 cents a day.

Now, for the first time, we're offering three different levels of support, with unique rewards at each level, for you to choose from. Check out the new Sustainer program.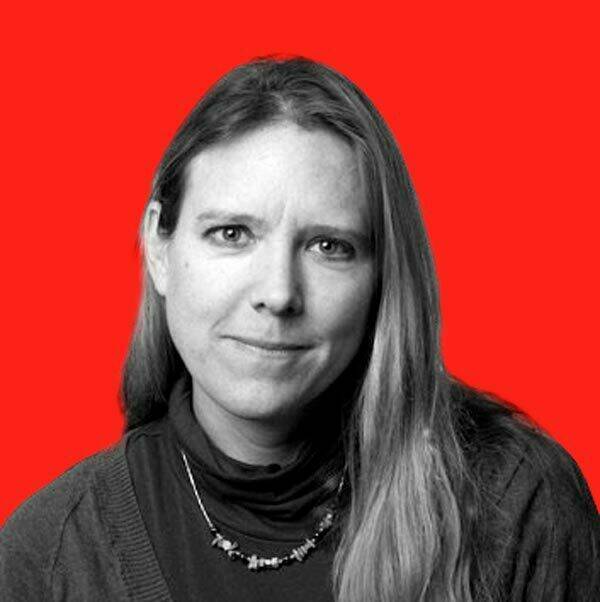 Kari Lydersen
is a Chicago-based reporter, author and journalism instructor, leading the Social Justice
&
amp; Investigative specialization in the graduate program at Northwestern University. She is the author of Mayor
1
%: Rahm Emanuel and the Rise of Chicago's
99
%.