Chicago Movers Stage Groundbreaking Strike
Every morn­ing, work­ers at Golan's Mov­ing & Stor­age in the Chica­go sub­urb of Skok­ie are ordered to arrive at work by 6 a.m. to pre­pare trucks for the day. If they are late, they can be sus­pend­ed for sev­er­al days or oth­er­wise dis­ci­plined. Yet they typ­i­cal­ly don't even start get­ting paid until about 8 a.m. — when they board a truck bound for their assignment.
This sit­u­a­tion is among the many injus­tices that spurred Golan's work­ers to orga­nize with the faith-based work­ers rights group Arise Chica­go last year before union­iz­ing with Team­sters Local 705. Since Decem­ber 2013, the first con­tract nego­ti­a­tions have dragged on, with man­age­ment can­cel­ing planned ses­sions 12 times in six months, accord­ing to the Teamsters.
So on July 28, about four-fifths of Golan's work­ers walked out on strike. Nego­ti­a­tions are the­o­ret­i­cal­ly con­tin­u­ing, but Team­sters Local 705 busi­ness agent Richard De Vries says that the com­pa­ny offi­cials walked out of their most recent ses­sion, on August 14, after just 41 minutes.
The union has filed var­i­ous Unfair Labor Prac­tices charges with the Nation­al Labor Rela­tions Board, and a fed­er­al medi­a­tor was brought in to over­see the nego­ti­a­tions. Still, De Vries tells In These Times that these mea­sures have so far not pre­vent­ed Golan's from essen­tial­ly refus­ing to bar­gain. He thinks that the com­pa­ny is try­ing to delay sign­ing a con­tract until Decem­ber, at which point under labor law they can call for an elec­tion to decer­ti­fy the union — because a year will have passed with no con­tract signed.
​"This is our rem­e­dy: going on strike," says De Vries. He reports that more than 80 work­ers out of a total of about 100 are on strike, includ­ing mem­bers of the company's two sep­a­rate sec­tions, which do local and long-dis­tance moves.
On Sat­ur­day, August 16, more than 100 sup­port­ers, includ­ing Team­sters mem­bers from oth­er com­pa­nies, joined the work­ers on the pick­et line. Lead­ers of Chris­t­ian, Jew­ish and Mus­lim faiths spoke to the crowd and asked the own­ers to rec­og­nize the con­cepts of work­ers' rights and human dig­ni­ty enshrined in all three world religions.
Ones­i­mo Peña was one of the work­ers who con­tact­ed Arise last sum­mer, frus­trat­ed with what he told In These Times was ​"so many abus­es" suf­fered by his co-work­ers. He also notes that in more than a decade work­ing for the com­pa­ny, his wages have only risen from $12 to $12.50 an hour, even though he has often been called on in emer­gen­cies or for impor­tant jobs.
​"We've tried too many times to get the own­ers to lis­ten to us but they wouldn't," says Peña. ​"So we went to Arise Chicago."
In turn, Arise con­nect­ed the work­ers with Team­sters Local 705. And mar­shal­ing sup­port for union­iz­ing was easy, Peña remembers.
​"Every­one was tired of this sit­u­a­tion," he says.
Short­ly after the work­ers vot­ed to union­ize, Peña says his wages increased to $14 an hour. The com­pa­ny also start­ed pay­ing over­time and made a few oth­er con­ces­sions, includ­ing with regard to safe­ty. De Vries says he can only spec­u­late as to why, though Golan's may have been try­ing to dis­suade work­ers from going on strike or try­ing to weak­en the union in bargaining.
Golan's work­ers don't have insur­ance, paid sick days or vaca­tion days or any oth­er ben­e­fits. Accord­ing to orga­niz­ers, such as Arise Chicago's Jorge Muji­ca, ​"There is wage theft all over the place," includ­ing the afore­men­tioned unpaid prepa­ra­tion work time, and logged hours that go miss­ing from pay­checks until work­ers complain.
Plus, work­ers' wages are often fur­ther reduced by fines for a wide range of infrac­tions. Jose Reyes, a Golan's employ­ee for 10 years, says he was once fined $700 because one of the oth­er movers in the crew he over­saw had a small tear in his pants. Reyes tells In These Times that work­ers could also be charged for for­get­ting to leave the keys to their per­son­al car with man­age­ment before they head off to a job, or for fail­ing to call the cus­tomer to say they are run­ning late.
​"There's no warn­ing, you get back from the job and they are wait­ing for you with a fine," he says.
He and Peña also say man­agers have offered them incen­tives for report­ing oth­er work­ers for violations.
​"They approached me and said, ​'If you turn peo­ple in, you will have your job for­ev­er, you can have a raise,'" says Reyes, who is on the union nego­ti­at­ing com­mit­tee. ​"They were try­ing to buy me off."
Work­er Miguel Flo­res tells In These Times that under the terms worked by long-dis­tance dri­vers who move cus­tomers to oth­er states, he has earned only $40 for spend­ing 10 hours unload­ing box­es at a home. (Muji­ca explains that this is like­ly tech­ni­cal­ly legal under labor pro­vi­sions for inter­state commerce.)
Movers in the long-dis­tance unit are par­tic­u­lar­ly upset that they are not com­pen­sat­ed for wait­ing time of up to a day or more if cus­tomers are not ready when they arrive. These employ­ees are paid based on fac­tors such as miles dri­ven and the vol­ume of the move. So when a cus­tomer isn't ready, they're forced to spend time on the road unpaid, sleep­ing and wait­ing in their truck when they oth­er­wise could be earn­ing money.
De Vries says pay­ment for such ​"deten­tion time" is a major demand in nego­ti­a­tions. So far, though, man­age­ment has offered only token con­ces­sions dur­ing the nego­ti­a­tion ses­sions that have occurred. ​"They have agreed to pay for show­ers at a truck stop," which cost a few dol­lars, he says. And in response to union demands for paid days off, Golan's offered a total of $10 a day for up to 10 vaca­tion days, De Vries continues.
Golan's also employs work­ers under the J‑1 visa ​"work and study-based exchange" pro­gram, draw­ing stu­dents from around the world for 90-day stays in the Unit­ed States. Sil­viu Radu joined the pro­gram while study­ing for his Mas­ters in busi­ness admin­is­tra­tion at a uni­ver­si­ty in his home coun­try of Roma­nia. After start­ing work at Golan's in June and got to know many of his co-work­ers. He hadn't been present for many of the com­pli­ca­tions sur­round­ing orga­niz­ing and nego­ti­at­ing, so the strike came as a bit of a sur­prise to him.
​"I rode my bike to work and every­one was out­side," he tells In These Times. ​"I was like ​'Hey guys, what's going on?'"
Once he learned about the walk­out, though, he prompt­ly joined it, as did sev­er­al oth­er J‑1 work­ers, accord­ing to Radu and De Vries. The visa does not allow com­pa­nies involved in walk­outs to staff J‑1 employ­ees, so Radu is look­ing for anoth­er job while spend­ing time on the pick­et lines.
​"You get to bond with your col­leagues," Radu says. ​"These are good peo­ple, hard-work­ing peo­ple who help each other."
The J‑1 visa — which has drawn con­tro­ver­sy in the past over its report­ed abuse by employ­ers includ­ing Hershey's—cost Radu about $2,000, he says, includ­ing oth­er fees con­nect­ed to the pro­gram. Even so, he notes, laugh­ing, that he ​"was mak­ing $10.50 an hour on the truck."
For its part, Golan's has large­ly respond­ed to the actions with denial. Two large green signs out­side the com­pa­ny, dat­ed August 12 and addressed to work­ers from com­pa­ny sec­re­tary Yehu­da Bit­ton, read: ​"The many reck­less and dis­hon­est state­ments about Golan's and me are fab­ri­ca­tions by the union and its rep­re­sen­ta­tives. Those of you who have worked for Golan's for many years know these state­ments are not true."
A Golan's offi­cial inside the com­pa­ny dur­ing the ral­ly declined to talk, and the spokesper­son he referred In These Times to did not return a call for comment.
The com­pa­ny has also attempt­ed to play on the fears on many of its work­ers regard­ing depor­ta­tion. The signs, which are writ­ten in Eng­lish and Span­ish, go on to read that the union has threat­ened to call immi­gra­tion author­i­ties. De Vries says the U.S. State Depart­ment found out about the strike through the J‑1 stu­dents, like­ly spurring the com­pa­ny to make that state­ment. The union has not con­tact­ed immi­gra­tion author­i­ties and would not do so, he argues.
Var­i­ous work­ers tell In These Times they are con­fi­dent the strike will force the com­pa­ny into mean­ing­ful nego­ti­a­tions for a con­tract with sig­nif­i­cant improve­ments. They say they've heard cus­tomers have can­celed jobs because of the strike, and that lit­tle or no work has been hap­pen­ing at Golan's. Dur­ing the Sat­ur­day ral­ly a mov­ing truck entered the facil­i­ty, but because it was manned by only one employ­ee, De Vries said it was like­ly just a ​"show." ​"You can't move fur­ni­ture with one per­son," he says.
​"We've seen trucks leav­ing and then find them parked 20 blocks away; they're not work­ing," Muji­ca adds.
De Vries says that very few mov­ing com­pa­nies are orga­nized, and most non-union­ized work­places do not offer their large­ly immi­grant work­force insur­ance or ben­e­fits. Hence, the Golan's work­ers' union­iza­tion and strike could be seen as a prece­dent-set­ting devel­op­ment for the industry.
Both Reyes and Peña says they take pride in their work and want to con­tin­ue at Golan's, only under bet­ter con­di­tions. Still, Reyes says he tells his three kids, only half jok­ing, ​"When you see a Golan's truck, run and hide, so you don't end up like me."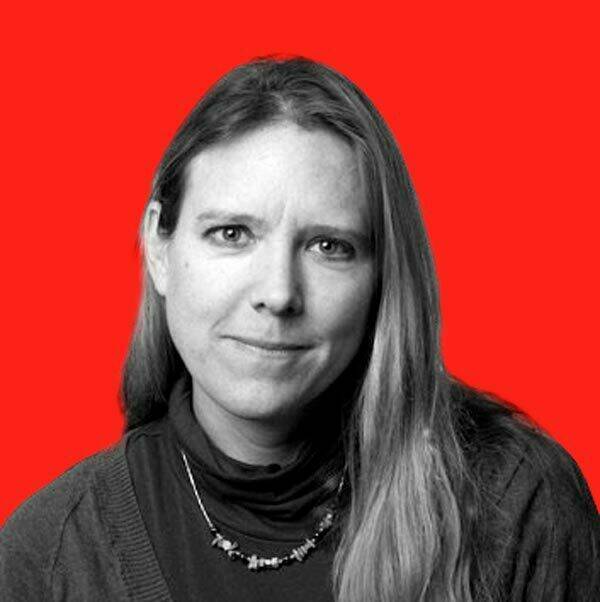 Kari Lyder­sen
is a Chica­go-based reporter, author and jour­nal­ism instruc­tor, lead­ing the Social Jus­tice
&
amp; Inves­tiga­tive spe­cial­iza­tion in the grad­u­ate pro­gram at North­west­ern Uni­ver­si­ty. She is the author of May­or
1
%: Rahm Emanuel and the Rise of Chicago's
99
%.