The coming Chicago teachers strike could be felt across the country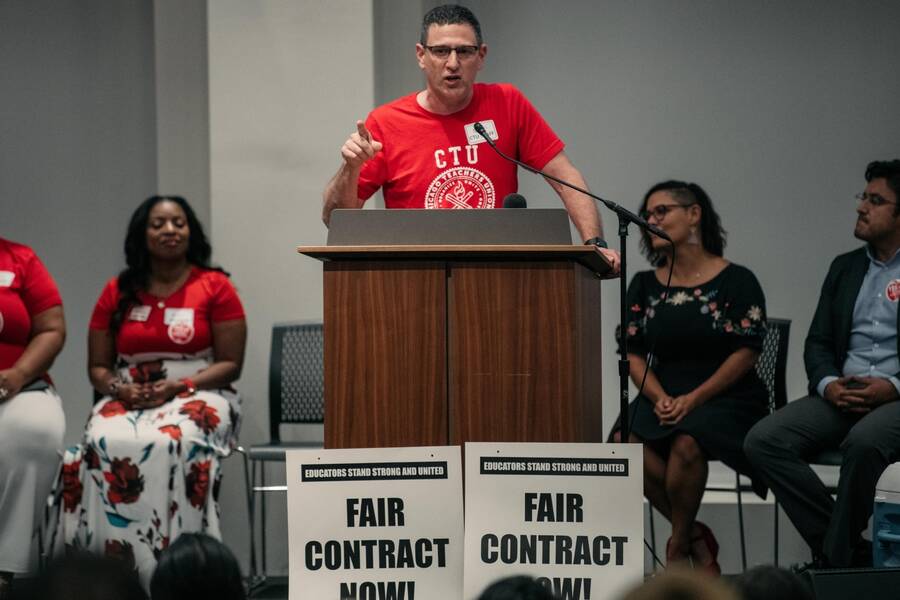 This week, 35,000 teach­ers and sup­port staff in Chica­go are set to walk off the job in a dra­mat­ic city­wide strike.
The strike — which is expect­ed to begin on Thurs­day — comes on the heels of oth­er mass walk­outs by teach­ers in states from West Vir­ginia to Ari­zona and Cal­i­for­nia. And rather than sim­ply bar­gain­ing around issues of pay and ben­e­fits, Chica­go teach­ers are demand­ing invest­ments to uplift pub­lic edu­ca­tion in the face of aus­ter­i­ty and privatization.
Today, Rebec­ca Burns report­ed for In These Times on the strat­e­gy being employed by the Chica­go Teach­ers Union of ​"bar­gain­ing for the com­mon good" and the promise it holds for unions across the coun­try that are seek­ing to win gains for not just their mem­bers, but the entire work­ing class.
Through­out the lead up to the strike — and dur­ing it, should it take place—In These Times will be pro­vid­ing an inside, on-the-ground per­spec­tive with analy­sis and report­ing from the view­point of rank-and-file teach­ers, orga­niz­ers and work­ing-class Chicagoans.
For back­ground on the issues at play in the strike and its nation­al impli­ca­tions, check out our ear­li­er report­ing on why pres­i­den­tial can­di­date Bernie Sanders is stand­ing with Chica­go teach­ers, as well as Kari Lyder­sen on the ten­sions between teach­ers and the new­ly elect­ed Chica­go may­or who ran on a pro­gres­sive agenda.
Check back in to InThe​se​Times​.com through­out the week for fur­ther cov­er­age of this devel­op­ing labor action, and what it means for orga­niz­ers and union mem­bers across the coun­try who are fight­ing for the rights of work­ers everywhere.
In sol­i­dar­i­ty,
Miles Kampf-Lassin
Web Edi­tor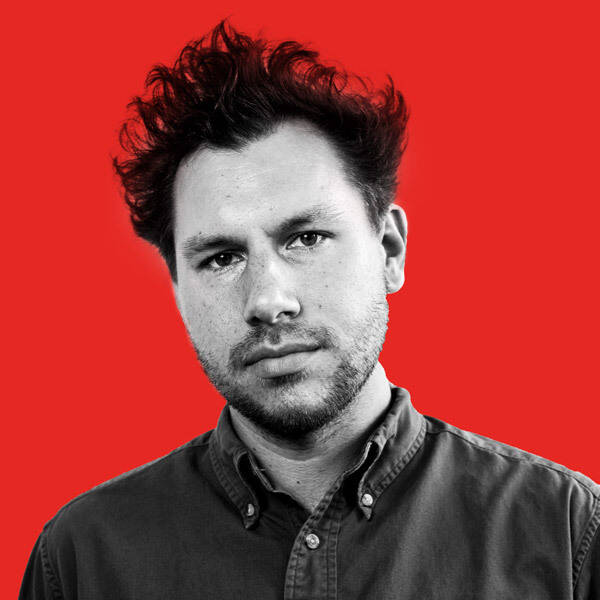 Miles Kampf-Lassin, a grad­u­ate of New York Uni­ver­si­ty's Gal­latin School in Delib­er­a­tive Democ­ra­cy and Glob­al­iza­tion, is a Web Edi­tor at In These Times. Fol­low him on Twit­ter @MilesKLassin