Chicago Teachers Union Takes the Upper Hand with Overwhelming Strike Vote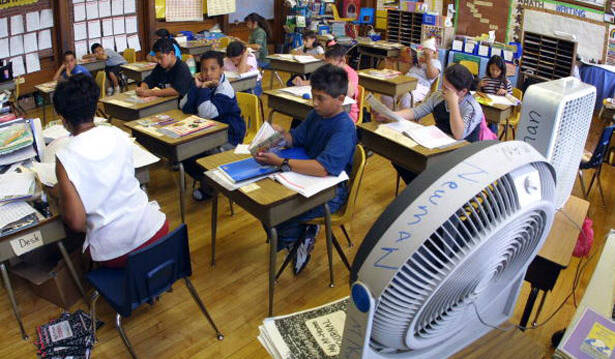 The Chica­go Teach­ers Union lost an impor­tant skir­mish with May­or Rahm Emanuel last year when the state leg­is­la­ture passed Emanuel-backed leg­is­la­tion requir­ing a 75 per­cent vote to autho­rize a strike – a high num­ber seen as a blow for teach­ers unions in Illinois.
But the attack appar­ent­ly helped ener­gize and mobi­lize the Chica­go Teach­ers Union (CTU), as a whop­ping 89 per­cent of teach­ers vot­ed on June 11 to autho­rize a strike come fall (actu­al­ly late sum­mer) as high­ly con­tentious con­tract nego­ti­a­tions stretch on. Chica­go teach­ers last went on strike in 1987.
Emanuel acknowl­edged the over­whelm­ing vote but tried to min­i­mize its sig­nif­i­cance by ask­ing the pub­lic and media to focus on oth­er num­bers – the increased hours he wants kids in school. Teach­ers have repeat­ed­ly said they are not against a longer school day or school year, but demand appro­pri­ate pay rais­es in return. Emanuel rescind­ed a con­trac­tu­al­ly oblig­at­ed 4 per­cent raise for teach­ers dur­ing his first year in office, and now his admin­is­tra­tion is propos­ing a con­tract with a 2 per­cent raise while length­en­ing the work day from sev­en hours to sev­en hours and 40 minutes.
Many par­ents have pushed for a com­pro­mise, with more time in school but not as much as Emanuel and Chica­go Pub­lic Schools CEO Jean-Claude Brizard are demand­ing. Crit­ics of the longer day cite oppres­sive heat in many non-air con­di­tioned build­ings, oth­er demands on stu­dents' time and the inescapable fact that Chica­go schools' prob­lems go much deep­er than the num­ber of hours in class.
At five hours and 45 min­utes, Chica­go stu­dents have one of the nation's short­est days. But teach­ers say the actu­al amount of instruc­tion in Chica­go schools is on par with oth­er schools nation­wide. There is no easy fix for the sys­tem­at­ic eco­nom­ic and social prob­lems that impact Chica­go stu­dents, but more resources and small­er class sizes would like­ly do more than extend­ed days to improve stu­dent engage­ment and performance.
The union says the administration's con­tract pro­pos­al will result in larg­er class sizes. Jack­son Pot­ter blogged on the union website:
Like Repub­li­can can­di­date Mitt Rom­ney, they make the argu­ment that class size doesn't matter…The Board has reserved the right to change class size pol­i­cy at any time and mere­ly noti­fy the union and it has elim­i­nat­ed any fund­ing of posi­tions to low­er class size in the dis­trict; the pre­vi­ous con­tract com­mit­ted $2.25 mil­lion to low­er class sizes. These changes will con­crete­ly increase our class sizes through­out the dis­trict, even though many kinder­garten and pri­ma­ry grade class­rooms through­out the city have class sizes that approach 50 stu­dents in a room.
The union blasts the administration's pro­pos­al for increas­ing the focus on stan­dard­ized test-based stu­dent per­for­mance in eval­u­at­ing teach­ers, includ­ing an empha­sis on ​"mer­it pay." Nation­wide, teach­ers have long com­plained that eval­u­at­ing their per­for­mance based heav­i­ly on stan­dard­ized test­ing is unfair to ded­i­cat­ed teach­ers in under-fund­ed, low-income and immi­grant-heavy schools and curbs their abil­i­ty to teach creatively.
Pot­ter sum­ma­rizes oth­er rea­sons the union oppos­es the administration's pro­pos­al: elim­i­nat­ing teach­ers' abil­i­ty to bank sick days, increas­ing health insur­ance costs and requir­ing teach­ers to work 10-hour-days dur­ing report card pickup.
In the wake of the strike vote Emanuel also tout­ed the fact that 60.6 per­cent of Chica­go Pub­lic Schools stu­dents who were fresh­men four years ago grad­u­at­ed this year – the high­est rate since at least 1999. But the insin­u­a­tion that this improve­ment is because of mea­sures pushed by his admin­is­tra­tion comes off as disin­gen­u­ous when one con­sid­ers that these mea­sures have only been rolled out in recent months and not in all schools.
Emanuel said the strike vote does not affect ongo­ing con­tract nego­ti­a­tions with the teach­ers union, but the union has not­ed that tak­ing the vote sev­er­al months before they might strike was meant to pro­vide lever­age in the nego­ti­a­tions and allow 1,500 retir­ing teach­ers to vote. With more than 25,000 union­ized teach­ers, CPS is the third-largest school dis­trict in the coun­try and the CTU is the largest mem­ber of the Amer­i­can Fed­er­a­tion of Teachers.
Emanuel has por­trayed teach­ers as putting their inter­ests before stu­dents' well-being, and pro­fessed his ded­i­ca­tion to Chica­go stu­dents – fram­ing his bat­tle with the teach­ers as a fight for oppor­tu­ni­ty and equal­i­ty for low-income stu­dents. But many par­ents and stu­dents have spo­ken out in sup­port of teach­ers, who often already put in many unpaid hours and often spent mon­ey out of their own pock­ets to buy supplies.
There has been much intrigue around efforts to gen­er­ate com­mu­ni­ty sup­port (or the appear­ance of it) for the Emanuel administration's reform poli­cies, includ­ing rev­e­la­tions last year that polit­i­cal­ly con­nect­ed min­is­ters had paid church mem­bers to show up at com­mu­ni­ty meet­ings in sup­port of admin­is­tra­tion pro­pos­als to close so-called fail­ing schools. Around the strike vote, many par­ents received robo­calls attack­ing the teach­ers' deci­sion to hold an ear­ly strike vote. The calls and oth­er efforts against the teach­ers have been linked to nation­al astro­turf ​"edu­ca­tion reform" groups also active in Cal­i­for­nia and oth­er states where pub­lic sec­tor unions have squared off with city and state officials.
Mean­while, it turns out that Oba­ma strate­gist David Axelrod's for­mer pub­lic rela­tions firm AKPD Media and Mes­sag­ing is behind ads attack­ing the teach­ers union. Long-time pro­gres­sive school reformer and small schools advo­cate Mike Klon­sky not­ed in a blog post about this rev­e­la­tion that Emanuel ​"seems hell-bent on destroy­ing the city's pub­lic employ­ee unions." Klon­sky also ques­tioned the moti­va­tions of Amer­i­can Fed­er­a­tion of Teach­ers pres­i­dent Ran­di Wein­garten shar­ing the podi­um with Emanuel in sup­port of his mas­sive new infra­struc­ture plan – with a heavy focus on pri­va­ti­za­tion – just weeks after she marched with Chica­go teach­ers call­ing for a strike vote. (The infra­struc­ture plan's mar­ket­ing is spear­head­ed by anoth­er of Axelrod's for­mer out­fits, ASGK Pub­lic Strategies.)
Chica­go Sun-Times colum­nist – and for­mer teacher – Car­ol Marin not­ed:
Teach­ers in this town have been demo­nized, demor­al­ized, and dis­re­spect­ed. No pro­fes­sion is beyond crit­i­cism and no pub­lic school sys­tem is with­out sig­nif­i­cant prob­lems. But tak­ing a sledge­ham­mer approach to CPS teach­ers and their union has back­fired on the Emanuel admin­is­tra­tion and his schools CEO, Jean-Claude Brizard. And all the radio ads and robo calls fund­ed by out of town, union-bust­ing bil­lion­aires doesn't alter that fact.
While longer days and clos­ing schools are the promi­nent issues in Emanuel's bat­tle with union teach­ers, the con­flict has much deep­er sig­nif­i­cance in terms of ongo­ing bat­tles for the future of pub­lic employ­ees unions. And while Emanuel and oth­ers who fig­ure into the administration's plans are con­sid­ered far to the left of Wis­con­sin Gov. Scott Walk­er, the bat­tle promis­es to con­tin­ue near­ly as polar­ized and hard-fought. Stay tuned.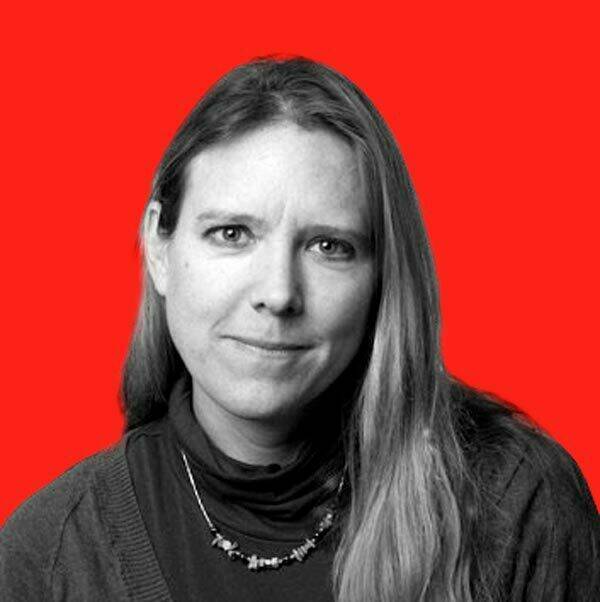 Kari Lyder­sen
is a Chica­go-based reporter, author and jour­nal­ism instruc­tor, lead­ing the Social Jus­tice
&
amp; Inves­tiga­tive spe­cial­iza­tion in the grad­u­ate pro­gram at North­west­ern Uni­ver­si­ty. She is the author of May­or
1
%: Rahm Emanuel and the Rise of Chicago's
99
%.