Outsourcing is usually the scourge of unions. But union ​"hostlers" who transfer shipping containers between trucks and trains at one of Chicago's largest rail yards have now lost jobs, pensions and benefits because of ​"in-sourcing."
For decades, BNSF has contracted other firms, most recently one called Rail Terminal Services, to hire the hostlers and spotters responsible for moving the double-stacked containers at Chicago's Corwith rail yard. At most of BNSF's rail yards nationwide, these jobs have similarly been contracted out.
But recently BNSF has in-sourced the work at Corwith and a number of their other major yards nationwide, including Memphis. That means BNSF now hires the hostlers directly. Generally unions and workers prefer being hired directly by a company – as frequently described on this blog, subcontracting in industries from goods movement to construction often means lower wages, few or no benefits and a lack of corporate accountability.
But at the Corwith yard, where Teamsters Local 705 had represented several hundred hostlers, union members and leaders see the in-sourcing as a way to get rid of the Teamsters and bring in another union, the Transportation Communications International Union (TCIU), which signed a contract with BNSF greatly reducing benefits and eliminating most seniority rights.
Teamsters 705 organizers think BNSF was deceptive in meetings, including a town hall last summer where they told workers they could reapply for their jobs and discussed negotiating a contract with the Teamsters. Teamsters organizer San Juanita Gonzalez said they made various concessions to cut a million dollars annually from their proposed contract at BNSF's request, only to learn that BNSF had already signed a contract with the TCIU.
Many former Teamsters have been rehired by BNSF, but they are upset that their pensions, vacation time and other benefits and seniority rights have been greatly reduced, and they are on probation for eight months as new hires. Many were not rehired, with BNSF giving them various reasons including that they were not qualified for the job or even that they are overweight. Given that most of the workers have been at Corwith or other Chicago rail yards for more than a decade, they find these statements highly offensive.
"Some of them don't even know why they're not being hired, they're all questioning themselves — what did I do, what happened, what are the circumstances?" said Vitas Augustinias, 59, who was not rehired after working for 34 years at the rail yard. He failed several physical tests required by BNSF, even after hiring a personal trainer to help him pass.
"It's the same job I've been doing for years, the job hasn't changed," Augustinias said. ​"I'm one of the best workers, I don't take sick days, I don't go home early when things are slow. I've only had one injury in over 33 years."
The Teamsters note they've broken several records for performance at the Corwith yard, and they think the people being rehired in their stead have less experience and might have more accidents, especially as the yard expands. ​"It's not like we were screwing off, sticking it to the company," said Augustinias. ​"We were all doing a great job, we all worked together. This was just a way to get the Teamsters out."
Teamsters 705 trustee Santos Marinez's son was among the workers denied rehiring by BNSF in what he sees as blatant discrimination against the Teamsters. The union has been publicly criticizing BNSF over the use of remote-control locomotives in the rail yard, which they say is dangerous for workers, and the health effects of diesel emissions from locomotives and machinery. Like other rail companies, BNSF has been adopting cleaner technology and lower emissions locomotives for its yards, but union leaders and public health advocates say rail companies should move much more quickly in reducing diesel emissions, which are linked to lung and heart disease.
One worker who was rehired, who asked his name not be used, said the hit his pension took through the new contract will make it difficult to afford education for his special needs child – he said his pension will be $700 per month lower after being frozen by BNSF than it would have been under the former contract. He finds it ironic that BNSF is gutting workers' benefits even after a majority interest in the company was bought by billionaire philanthropist Warren Buffett.
"Everything that has transpired during this process has been a kick in the pants," said the worker, who's been at the yard for 23 years. ​"I do well at my job, I take pride in it. Then Warren Buffett comes in and buys the railroad and stops my pension, which was a really low blow. And he got financing from Chase Bank, where I have an account, so it's like he's using my money to buy the railroad and then kick me off the stock plan. We can't let Warren Buffett come off as a hero anymore."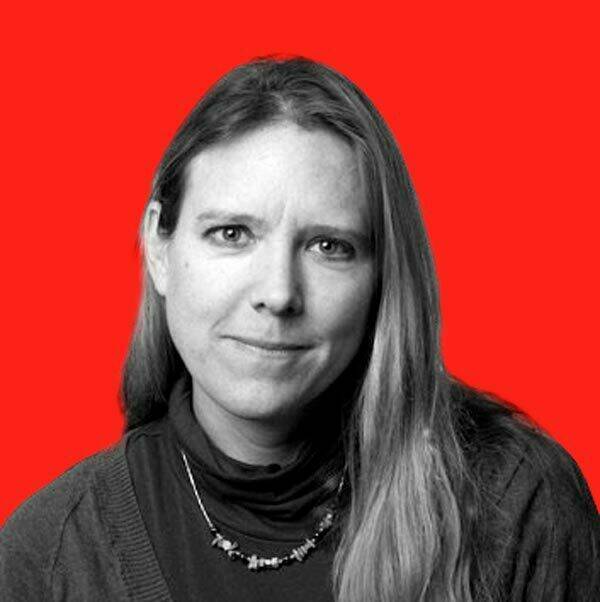 Kari Lydersen
is a Chicago-based reporter, author and journalism instructor, leading the Social Justice
&
amp; Investigative specialization in the graduate program at Northwestern University. She is the author of Mayor
1
%: Rahm Emanuel and the Rise of Chicago's
99
%.