Rahm Emanuel's 'Leaky Jobs Pipeline' Exposed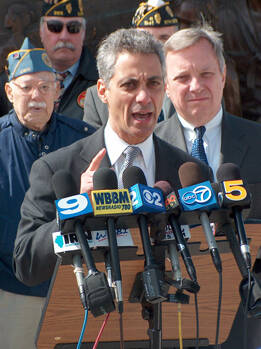 We wanted to make sure you didn't miss the announcement of our new Sustainer program. Once you've finished reading, take a moment to check out the new program, as well as all the benefits of becoming a Sustainer.

During Rahm Emanuel's first year-plus as Chicago mayor, his office has issued a steady stream of press releases about corporations moving to downtown. Emanuel's office says 20,000 new jobs will be created by eight major companies shifting their headquarters there and 28 more companies significantly expanding downtown operations.
But on August 19 the Chicago Tribune deflated many of Emanuel's jobs claims with the front-page story ​"Mayor Emanuel's Jobs Pipeline Somewhat Leaky."
As the Tribune reported, in several prominent cases the shift of jobs from the suburbs to downtown Chicago actually meant serious net job cuts for the region. The paper explains:
While about 60 percent of [Emanuel's] job pledges are for new positions, the remainder likely will be transfers — good for the city but not providing direct opportunities for the 1 in 10 Chicagoans who are out of work and looking for jobs in a soggy economy. Moreover, of the new jobs, more than 1,700 of the positions the mayor counts are construction jobs, which aren't permanent. Of all the announced jobs, 2,200 are with companies that failed to provide a definitive date on when they would finish the hiring, and about 3,600 are on phased timetables that could stretch beyond 2015, raising the question of how firm those pledges could be.
The Tribune, In These Times and other outlets have reported the details of some of these ​"leaky" transfers:
In

2011

Emanuel used between $

5

and $

6

.

5

million in TIF money to convince Sara Lee Corporation to bring the headquarters of its North American Meats company back to downtown Chicago after six years in the suburbs. But with the move, the company cut almost half of the meat division's staff – from a total of about

1

,

000

at its suburban headquarters to between

500

and

650

at the new downtown location.
In July

2012

Google Inc. announced it would move its Motorola Mobility division with

3

,

000

employees to Chicago from suburban Libertyville. Then in August, Motorola Mobility reported it was slashing its international payroll by

20

percent, including eliminating about

650

to

700

jobs that had been expected to move from Libertyville to Chicago. Libertyville workers said they were confused and stunned by the mixed messages, especially since just a year earlier Illinois governor Pat Quinn had offered the company $

100

million in tax incentives to stay in Libertyville.
The Tribune also featured the case of Lawson Products, which in late

2011

promised to relocate its headquarters from suburban Des Plaines to Chicago. Emanuel called it ​

"

a significant commitment to the city," but the Tribune noted that ​

"

the move amounted to shifting the company from one side of the Tri-State Tollway to the other." Lawson, which makes hose fittings, hydraulics and other industrial supplies, transferred about

400

employees to the new Chicago headquarters in spring

2012

. But a few months later, it laid off about

100

employees, including many at the Chicago headquarters.
Nationwide, media and industry report that companies are opting to locate their headquarters downtown instead of in suburbs because of the growing popularity – especially for young professionals – of living in previously industrial or downtrodden ​"inner cities" now blooming with rehabbed lofts and new galleries and sidewalk cafes.
Perhaps this was part of the logic – along with about $31 million in tax increment financing (TIF) dollars from Chicago taxpayers – when United Airlines decided to move its corporate headquarters from the suburbs to Chicago's Willis Tower (formerly Sears Tower).
But when companies like United Airlines move huge operations including many long-time employees from the suburbs to downtown, many of those employees will continue to live in the suburbs. And they likely will usually commute straight home after work, without patronizing Chicago stores or restaurants where they theoretically would stimulate more job creation. Even when these commuters do hang around after work and spend money in Chicago, in such an upscale area they will likely be spending money at high-end and chain establishments that do little to augment the fortunes of regular Chicago workers or mom-and-pop store owners.
Be a Sustainer
We surveyed thousands of readers and asked what they would like to see in a monthly giving program. Now, for the first time, we're offering three different levels of support, with rewards at each level, including a magazine subscription, books, tote bags, events and more—all starting at less than 17 cents a day. Check out the new Sustainer program.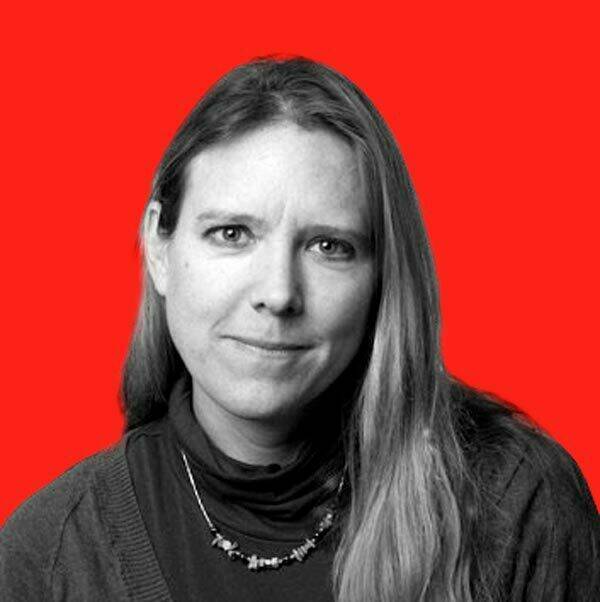 Kari Lydersen
is a Chicago-based reporter, author and journalism instructor, leading the Social Justice
&
amp; Investigative specialization in the graduate program at Northwestern University. She is the author of Mayor
1
%: Rahm Emanuel and the Rise of Chicago's
99
%.