The FCC's New Chairman Plans to Take the "Local" Out of TV News in Rural America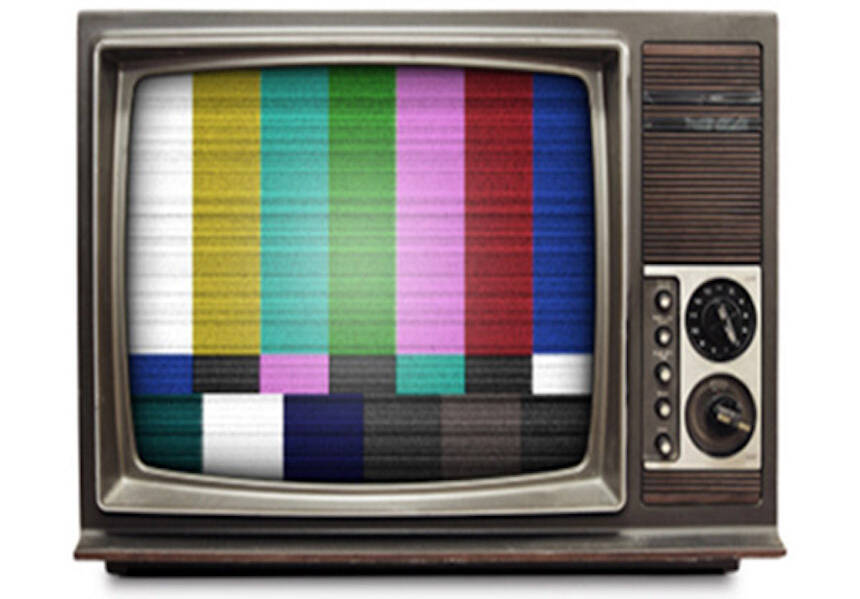 While Amer­i­cans were dis­tract­ed by the very impor­tant pub­lic debates around an open inter­net and the pro­lif­er­a­tion of fake news online, the Fed­er­al Com­mu­ni­ca­tions Com­mis­sion (FCC) qui­et­ly pro­posed reshap­ing a key way rur­al Amer­i­cans stay informed — their local tele­vi­sion news.
Two decades-old rules — called by pol­i­cy­mak­ers the ​"main stu­dio rule" and the ​"UHF dis­count" — come from dif­fer­ent eras of broad­cast­ing, one when the only elec­tron­ic media was radio and the oth­er from the days before the dom­i­nance of cable tele­vi­sion. They also come from a dif­fer­ent era of gov­ern­ment, when pol­i­cy­mak­ers pro­mot­ed the prin­ci­ple of local­ism—the belief that local broad­cast­ers should serve their communities.
In my new book on local media pol­i­cy in the Unit­ed States, Unit­ed King­dom and Cana­da, I note a with­draw­al from local­ism in media pol­i­cy and the chip­ping away at this bedrock prin­ci­ple of Amer­i­can democ­ra­cy. The recent FCC moves join this trend, to the detri­ment of local voic­es, local peo­ple and local stories.
Con­nect­ing with the community
In 1939, radio was dom­i­nant and tele­vi­sion just an exper­i­ment. The pow­er of elec­tron­ic media was already becom­ing clear. As a result, the FCC required all radio sta­tions to have their main offices and broad­cast stu­dios locat­ed in the com­mu­ni­ty they served. This became called the ​"main stu­dio rule." The FCC believed this rule would encour­age radio sta­tions to be respon­sive to their com­mu­ni­ties, in sev­er­al ways. First, sta­tions would like­ly employ peo­ple who lived in their cov­er­age areas. Those peo­ple would be aware of issues fac­ing the com­mu­ni­ty and use the stu­dio facil­i­ties to cre­ate and broad­cast rel­e­vant programming.
In addi­tion, lis­ten­ers would not have to trav­el long dis­tances to give input and feed­back to sta­tion man­age­ment. At those offices, sta­tions had to main­tain equip­ment for pro­duc­ing and air­ing local pro­gram­ming, keep records of what had been broad­cast, and have both man­age­ment and staff reg­u­lar­ly on hand. These require­ments were based on the belief — cen­tral to telecom­mu­ni­ca­tions pol­i­cy even today — that the air­waves are a pub­lic resource, man­aged by the gov­ern­ment for the ben­e­fit of the pub­lic at large. In exchange for being allowed the exclu­sive use of spe­cif­ic fre­quen­cies, broad­cast­ers had a duty to serve their com­mu­ni­ties.
Loos­en­ing the reins
By 1987, it was clear that peo­ple didn't often vis­it sta­tions, but rather called or sent let­ters. As a result, the FCC allowed sta­tions to locate their stu­dios any­where the station's sig­nal could be clear­ly received. At the same time, the FCC also removed the rule requir­ing sta­tions to pro­duce local pro­gram­ming—though they remained able to do so, because they were still required to main­tain pro­duc­tion and trans­mis­sion equip­ment in their stu­dios. In 1998, the FCC let sta­tions move even far­ther away from their audiences.
In April 2017, the FCC pro­posed doing away with the rule alto­geth­er. In its pro­pos­al, the FCC not­ed tele­phones, email and social media mean lis­ten­ers don't need to be phys­i­cal­ly near­by to com­mu­ni­cate with sta­tion man­age­ment. As a result, the FCC said, it was unnec­es­sar­i­ly bur­den­some to force broad­cast­ing com­pa­nies to main­tain local stu­dios even some­what near the com­mu­ni­ties they serve. This con­tin­ues the ongo­ing pol­i­cy shift from a focus on con­nec­tions to the local com­mu­ni­ty, and toward ben­e­fit­ing broad­cast­ers' busi­ness oper­a­tions and prof­it margins.
That can cause prob­lems, and not just because small com­mu­ni­ties that used to have local news­rooms may become after­thoughts for reporters and edi­tors in cen­tral­ized region­al hubs. A dead­ly exam­ple hap­pened in Jan­u­ary 2002: One per­son died and a thou­sand were injured when a freight train derailed, releas­ing clouds of poi­so­nous gas over Minot, the fourth-largest city in North Dako­ta. The res­i­dents weren't warned of the dan­ger for hours. Local author­i­ties had tech­ni­cal prob­lems with an auto­mat­ed emer­gency alert sys­tem, and there was no one at the des­ig­nat­ed radio sta­tion to sim­ply cut into the broad­cast on a stu­dio micro­phone and tell lis­ten­ers what was happening.
Allow­ing even larg­er media mergers
The sec­ond decades-old rule the FCC wants to repeal would com­pli­cate mat­ters fur­ther by allow­ing media com­pa­nies to own even more TV sta­tions across the country.
Media con­sol­i­da­tion is already a major prob­lem today, with crit­ics claim­ing it leads to a lack of diver­si­ty in pro­gram­ming, in jour­nal­ism and in employ­ment. When it comes to local tele­vi­sion, Pew Research recent­ly report­ed that the five largest tele­vi­sion own­er­ship groups — Sin­clair, Nexs­tar, Gray, Teg­na and Tri­bune — own 37 per­cent of all full-pow­er TV sta­tions in the country.
Increas­ing­ly, these own­ers are also edi­to­ri­al­iz­ing on their local sta­tions: The New York Times recent­ly report­ed that Sin­clair was forc­ing its sta­tions to air con­ser­v­a­tive-lean­ing news seg­ments, for instance. This sit­u­a­tion does not pri­or­i­tize giv­ing local view­points to the 46 per­cent of Amer­i­cans who get their news from local TV, espe­cial­ly in the morn­ing. And the prob­lem of uni­form per­spec­tives from far away may get worse.
Defend­ing diversity
To fight con­sol­i­da­tion in the hopes it would encour­age diver­si­ty of own­er­ship and there­fore of view­points being broad­cast, the FCC lim­it­ed the num­ber of peo­ple any one broad­cast­er can reach. Com­pa­nies can­not own so many sta­tions that, when com­bined, their total poten­tial audi­ence reach­es more than 39 per­cent of view­ers nation­wide.
But the pol­i­cy is not as straight­for­ward as it might seem. When cal­cu­lat­ing how many view­ers a sta­tion reach­es, the FCC takes into account the phys­i­cal prop­er­ties of dif­fer­ent parts of the broad­cast spec­trum. Some sta­tions broad­cast on VHF (very high fre­quen­cy) chan­nels (num­bers 2 to 13 on TV con­trols), while oth­ers are UHF (ultra high fre­quen­cy) sta­tions, using chan­nels 14 to 69. UHF chan­nels don't trav­el as far as VHF ones, so the FCC assumes that, when com­pared with VHF sig­nals serv­ing the same area, UHF sta­tions reach few­er peo­ple. This became called the ​"UHF dis­count."
In the days when over-the-air broad­cast­ing was how most Amer­i­cans got their TV, that meant a com­pa­ny could own more sta­tions, even in the largest mar­kets, so long as they were UHF broad­cast­ers. It would take more UHF sta­tions to serve enough view­ers to hit the 39 per­cent audi­ence threshold.
Chang­ing the rules
In 2016, Pres­i­dent Obama's FCC elim­i­nat­ed the UHF dis­count, not­ing that dig­i­tal broad­cast­ing over the air­waves reduced the tech­ni­cal dif­fer­ence between VHF and UHF. (In fact, the UHF band is actu­al­ly bet­ter for dig­i­tal tele­vi­sion.) Four com­pa­nies that owned many UHF sta­tions found their view­er­ship cal­cu­la­tions changed sig­nif­i­cant­ly, exceed­ing 39 per­cent of the pop­u­la­tion. These four, ION, Uni­vi­sion, Tri­bune and Trin­i­ty, were allowed to keep their stations.
In April, led by Ajit Pai, a Repub­li­can mem­ber of the FCC under Oba­ma who was ele­vat­ed by Trump to chair the agency, the FCC restored the UHF dis­count. The move was intend­ed to be the first part of a full review of the 39 per­cent audi­ence cap. A fed­er­al law­suit aimed to stop the rule change just recent­ly failed.
The tim­ing of this rule change is impor­tant. On May 8, Sin­clair, the nation's largest own­er of local tele­vi­sion sta­tions, announced that it planned to buy Tri­bune Media, the country's fourth-biggest local TV com­pa­ny. The $3.9 bil­lion deal would add Tribune's 42 sta­tions to Sinclair's exist­ing 173. More impor­tant, from the per­spec­tive of ensur­ing diverse media own­er­ship, is the ques­tion of how many view­ers Sin­clair would be able to reach. With­out the UHF dis­count, Sin­clair was already approach­ing the 39 per­cent thresh­old, reach­ing 37.7 per­cent of Amer­i­can TV view­ers, giv­ing the com­pa­ny no room to expand.
But with the UHF dis­count back in place, the company's reach would be just 23.8 per­cent of U.S. house­holds. Adding Tri­bune would bring it up to over 42 per­cent. That would force Sin­clair to sell a few sta­tions to get back under the cap — but the deal would still be a sig­nif­i­cant merg­er. It would be so big, in fact, that if the UHF dis­count didn't exist, the merged Sin­clair-Tri­bune would be con­sid­ered to reach more than 70 per­cent of Amer­i­can house­holds.
Alas, local interests
These two changes — elim­i­nat­ing rules about where sta­tions' main stu­dios were locat­ed and restor­ing the UHF dis­count — strip away most of the remain­ing reg­u­la­tions pro­tect­ing local influ­ence over local news broad­cast­ing. Com­pa­nies like Sin­clair can get even big­ger, and can cen­tral­ize the pro­duc­tion of what should be local news broad­casts in far­away places.
View­ers in the major mar­kets, like New York, Chica­go, Hous­ton and Los Ange­les, will always be able to find local­ly pro­duced news reports on near­ly any chan­nel or plat­form. But rur­al res­i­dents served by Sin­clair— like Lewis­ton, Ida­ho; Grand Rapids, Michi­gan; and Steubenville, Ohio—would have a hard­er time find­ing their own com­mu­ni­ties rep­re­sent­ed in broad­cast news.
Amer­i­cans are clam­or­ing for bet­ter jour­nal­ism. The FCC should be pro­tect­ing local TV news in small com­mu­ni­ties, not threat­en­ing this infor­ma­tion life­line for rur­al-dwelling Americans.
("A Pair of Decades-old Poli­cies May Change the Way Rur­al Amer­i­ca Gets Local News" was orig­i­nal­ly pub­lished on The Con­ver­sa­tion and is repost­ed on Rur­al Amer­i­ca In These Times under a Cre­ative Com­mons license. Christo­pher Ali does not work for, con­sult, own shares in or receive fund­ing from any com­pa­ny or orga­ni­za­tion that would ben­e­fit from this arti­cle, and has dis­closed no rel­e­vant affil­i­a­tions beyond the aca­d­e­m­ic appoint­ment above.)
Christo­pher Ali
is an Assis­tant Pro­fes­sor in the Depart­ment of Media Stud­ies at the Uni­ver­si­ty of Vir­ginia. His research inter­ests focus on com­mu­ni­ca­tion pol­i­cy and reg­u­la­tion, crit­i­cal polit­i­cal econ­o­my, crit­i­cal geog­ra­phy, com­par­a­tive media sys­tems, local­ism, and local news. His lat­est book:
Media Local­ism: The Poli­cies of Place
(Uni­ver­si­ty of Illi­nois Press,
2017
) address­es the dif­fi­cul­ties of defin­ing and reg­u­lat­ing local media in the
21
st
cen­tu­ry in the Unit­ed States, Unit­ed King­dom, and Cana­da and the impli­ca­tions these dif­fi­cul­ties have for the long-term via­bil­i­ty of local news.