The Alarming Rise of Civilian Deaths in the War On Terror
New reports show an escalation in civilian casualties from U.S. operations in Syria, Afghanistan and Somalia — and a pattern of U.S. denial about the scale of the problem.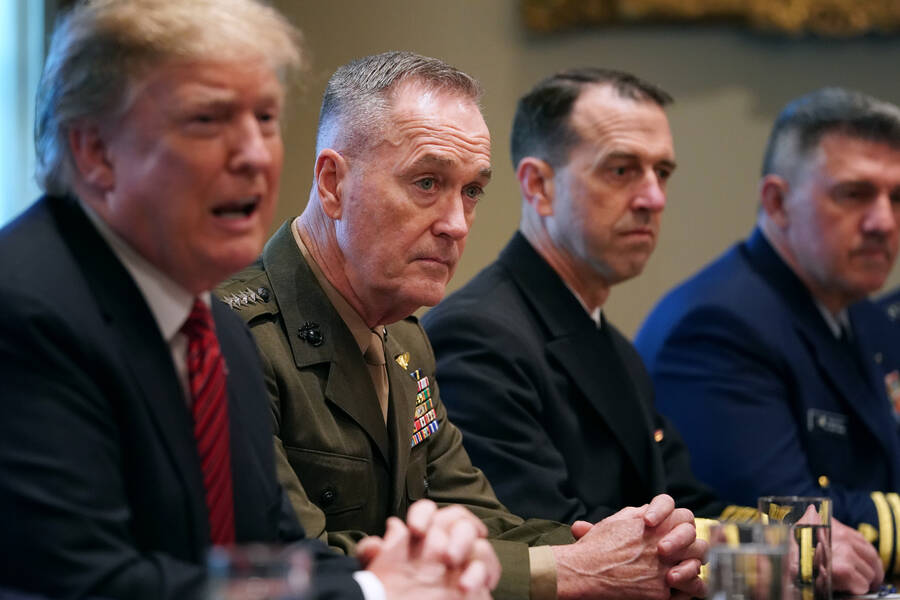 "There is no mil­i­tary solu­tion" is an often-heard say­ing since the ​"glob­al war on ter­ror" began almost 18 years ago.
There is no military solution to any of these conflicts. As long as failing military actions are still taken, however, civilians will continue to die.
We need polit­i­cal solu­tions to the mil­i­tary con­flicts we've embroiled our­selves in over the last two decades, most pol­i­cy­mak­ers agree. But in the mean­time, the last three admin­is­tra­tions have sent in the mil­i­tary to pave the way for a polit­i­cal solu­tion — and have kept them there, alleged­ly to pro­tect civil­ians from the Tal­iban in Afghanistan, ISIS in Syr­ia and al-Shabab in Soma­lia, among oth­er mil­i­tant groups.
Yet all too often, these civil­ians become casu­al­ties of the very mil­i­tary forces Wash­ing­ton sup­pos­ed­ly deployed to pro­tect them.
A series of new reports doc­u­ment an alarm­ing esca­la­tion of civil­ian casu­al­ties caused by U.S. oper­a­tions in Syr­ia, Afghanistan and Soma­lia — and with it, a pat­tern of U.S. denial about the scale of the prob­lem. The result is a glob­al war on ter­ror that per­sists in killing and injur­ing civil­ians — includ­ing chil­dren — in ever ris­ing numbers.
Syr­ia
ISIS claimed the city of Raqqa, in north-cen­tral Syr­ia, as the cap­i­tal of its so-called ​"caliphate" in Jan­u­ary 2014. The Oba­ma admin­is­tra­tion launched a bomb­ing cam­paign in Syr­ia that fall, fol­lowed by ground troops in 2015.
The group's con­trol of the city was marked by hor­ri­ble con­di­tions for the civil­ian pop­u­la­tion — includ­ing bru­tal pun­ish­ments for infrac­tions of ISIS's reli­gious rules, extra-judi­cial killings and sex­u­al slav­ery. The fight­ing across Syr­ia involved both ISIS and the var­i­ous pow­ers oper­at­ing in the coun­try: Iran, Turkey, Sau­di Ara­bia, the UAE, Israel, the U.S. and Rus­sia, not to men­tion the Syr­i­an gov­ern­ment and a vari­ety of oppo­si­tion forces. As a result of this glob­al onslaught, Raqqa and its belea­guered inhab­i­tants faced con­stant death and destruc­tion for years.
But it was the U.S.-led bomb­ing cam­paigns in Raqqa for which civil­ians and their city paid the high­est price. The April 2019 Amnesty Inter­na­tion­al report title sums it up: ​"Rhetoric ver­sus Real­i­ty: How the ​'most pre­cise air cam­paign in his­to­ry' left Raqqa the most destroyed city in mod­ern times."
The assault was relent­less. ​"One U.S. mil­i­tary offi­cial boast­ed about fir­ing 30,000 artillery rounds dur­ing the cam­paign — the equiv­a­lent of a strike every six min­utes, for four months straight — sur­pass­ing the amount of artillery used in any con­flict since the Viet Nam war," the report notes. It added that ​"unguid­ed artillery" is ​"noto­ri­ous­ly imprecise."
Amnesty doc­u­ment­ed 1,600 civil­ians killed by U.S.-led airstrikes on the city, lim­it­ing their count most­ly to those the orga­ni­za­tion and its part­ners were able to rea­son­ably ver­i­fy on the ground. ​"Raqqa's soar­ing civil­ian death toll is unsur­pris­ing," the report con­cludes, ​"giv­en the Coalition's relent­less bar­rage of muni­tions that were inac­cu­rate to the point of being indis­crim­i­nate when used near civilians."
In one inci­dent, a five-sto­ry res­i­den­tial build­ing where four fam­i­lies were tak­ing shel­ter was com­plete­ly lev­eled by an air strike. ​"Almost all of them — at least 32 civil­ians, includ­ing 20 chil­dren — were killed," the report said. And worse: ​"A week lat­er, a fur­ther 27 civil­ians —includ­ing many rel­a­tives of those killed in the ear­li­er strike — were also killed when an air strike destroyed a near­by building."
Pen­ta­gon offi­cials who rou­tine­ly bragged about their ​"pre­cise" bomb­ing of the city acknowl­edge the killing of only 159 civil­ians in Raqqa — about 10 per­cent of those Amnesty con­firmed. So far, they've dis­missed the rest as ​"non-cred­i­ble," while refus­ing to launch seri­ous inves­ti­ga­tions of the real toll.
There's no doubt that more seri­ous inves­ti­ga­tions like Amnesty's in Raqqa would doc­u­ment far more casu­al­ties in all the the­aters of the glob­al war on terror.
Afghanistan
The U.S. war in Afghanistan is in its 18th year, and more civil­ians are dying every year.
In the first months of 2019, the Unit­ed Nations deter­mined that, for the first time since the UN Assis­tance Mis­sion began doc­u­ment­ing deaths, more civil­ians had been killed by U.S. and U.S.-backed forces than by the Tal­iban or ISIS. Near­ly half of those deaths caused by the U.S. and its allies occurred as a result of U.S. airstrikes, which killed a sig­nif­i­cant num­ber of women and children.
A U.S. mil­i­tary spokesman in Afghanistan intoned the well-known trope that U.S. forces ​"hold our­selves to the high­est stan­dards of accu­ra­cy and account­abil­i­ty," before repeat­ing that famil­iar refrain about a polit­i­cal solu­tion: ​"The best way to end the suf­fer­ing of non­com­bat­ants is to end the fight­ing through an agreed-upon reduc­tion in vio­lence on all sides."
Accord­ing to the Spe­cial Inspec­tor Gen­er­al for Afghanistan Recon­struc­tion, the U.S.-backed gov­ern­ment in Kab­ul now con­trols only about 54 per­cent of the coun­try's dis­tricts. Eigh­teen years of war and occu­pa­tion haven't elim­i­nat­ed the Tal­iban — quite the con­trary. The U.S., Rus­sia and var­i­ous Afghan civ­il soci­ety groups are all nego­ti­at­ing with the Tal­iban, while the U.S.-backed Afghan gov­ern­ment fades under a morass of cor­rup­tion and incompetence.
The war in Afghanistan has been a fail­ure not only in polit­i­cal but in human terms. As of at least 2017, Afghanistan's infant mor­tal­i­ty rate — the pro­por­tion of babies dying before their first birth­day — was exact­ly where it was when the Tal­iban was in con­trol, before the U.S. inva­sion: Num­ber one in the world.
Soma­lia
The large­ly invis­i­ble U.S. war on Soma­lia has been under­way spo­rad­i­cal­ly since the ear­ly 1990s. Since the Sep­tem­ber 11, 2001 attacks, U.S. oper­a­tions there have includ­ed Spe­cial Forces and oth­er ground troops hunt­ing for al-Qae­da, al-Shabab and oth­er mil­i­tant orga­ni­za­tions. Begin­ning under the Oba­ma admin­is­tra­tion, the main focus has been an air war car­ried out large­ly by drones.
In 2017, Pres­i­dent Trump loos­ened the already not-very-tight reg­u­la­tions gov­ern­ing drone attacks, reduc­ing Oba­ma-era rules that were sup­posed to pro­tect civil­ians. The result was a sig­nif­i­cant esca­la­tion in drone strikes in the coun­try: The num­ber of attacks in 2017 rose to 34, and then rose again in 2018 to 47 — and this year's total looks on pace to sur­pass even that.
The U.S. Africa Com­mand rather remark­ably claims it has killed only two civil­ians in the dozens of airstrikes launched in the last two years. But Amnesty Inter­na­tion­al's Bri­an Cast­ner calls that a ​"denial of real­i­ty." In the New York Times, Cast­ner writes that ​"in five of those airstrikes alone, Amnesty Inter­na­tion­al can iden­ti­fy by name 14 civil­ians killed. By deny­ing these casu­al­ties, our gov­ern­ment is essen­tial­ly try­ing to gaslight an entire country."
The esca­la­tion of U.S. mil­i­tary inter­ven­tion across Africa has remained large­ly under the pub­lic radar. But it con­tin­ues — and just like in the more well-known U.S. war the­aters, it results in the same con­sis­tent fail­ure of mil­i­tary oper­a­tions to end secu­ri­ty threats.
Accord­ing to the extra­or­di­nary jour­nal­ist Nick Turse, ​"Over these last years, the num­ber of per­son­nel, mis­sions, dol­lars spent, and spe­cial ops train­ing efforts as well as drone bases and oth­er out­posts on the con­ti­nent have all mul­ti­plied… Almost no one, how­ev­er — nei­ther those sen­a­tors nor the media — has raised point­ed ques­tions, no less demand­ed frank answers, about why [secu­ri­ty] crises on the con­ti­nent have so per­fect­ly mir­rored Amer­i­can mil­i­tary expansion."
Per­haps that's because — as in Afghanistan and Syr­ia — these oper­a­tions do noth­ing about the extreme pover­ty, cli­mate change, cor­rup­tion and wars (often launched by the West) that togeth­er pro­vide the source and the impe­tus for extrem­ist actions.
The human toll
Behind the num­bers is an almost unbear­able human toll.
"I saw my son die, burnt in the rub­ble in front of me," said one bereaved woman from Raqqa. ​"I've lost every­one who was dear to me. My four chil­dren, my hus­band, my moth­er, my sis­ter, my whole fam­i­ly. Wasn't the goal to free the civil­ians? They were sup­posed to save us, to save our children."
Yet denial of the scale — and in many cas­es, the very exis­tence — of civil­ian casu­al­ties has been a fea­ture of Wash­ing­ton's glob­al war on ter­ror since its ori­gins. In 2002, Gen. Tom­my Franks, then‑U.S. com­man­der Cen­tral Com­mand, assert­ed that ​"we don't do body counts."
The toll from bombs, drone strikes and fire­fights is only the tip of the ice­berg. Not includ­ed are the hun­dreds of thou­sands killed in war zones around the world by U.S.-imposed eco­nom­ic sanc­tions, by hunger stem­ming from food sys­tem dis­rup­tion, and by dis­ease result­ing from the bomb­ing of water treat­ment facil­i­ties, hos­pi­tals and clin­ics.
The hoary old state­ment is still true: There is no mil­i­tary solu­tion to any of these con­flicts. As long as fail­ing mil­i­tary actions are still tak­en, how­ev­er, civil­ians will con­tin­ue to die. And they are being killed by the very sol­diers and pilots, bombers, Nation­al Secu­ri­ty Coun­cils, con­gres­sion­al war-fun­ders, par­lia­ments, prime min­is­ters and pres­i­dents who claim to be lib­er­at­ing them.
This arti­cle was pro­duced in part­ner­ship with For­eign Pol­i­cy In Focus.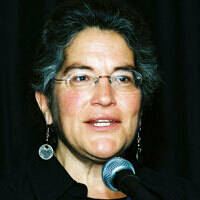 Phyl­lis Ben­nis
is a fel­low of the Insti­tute for Pol­i­cy Stud­ies. Her most recent book is the
2018
edi­tion of Under­stand­ing the Pales­tin­ian-Israeli Con­flict: A Primer.