This Map Shows How Growing Seasons Are Shifting Due to Climate Change
EPA data shows that in some parts of the United States, the growing season is 50 days longer now than it was 1895.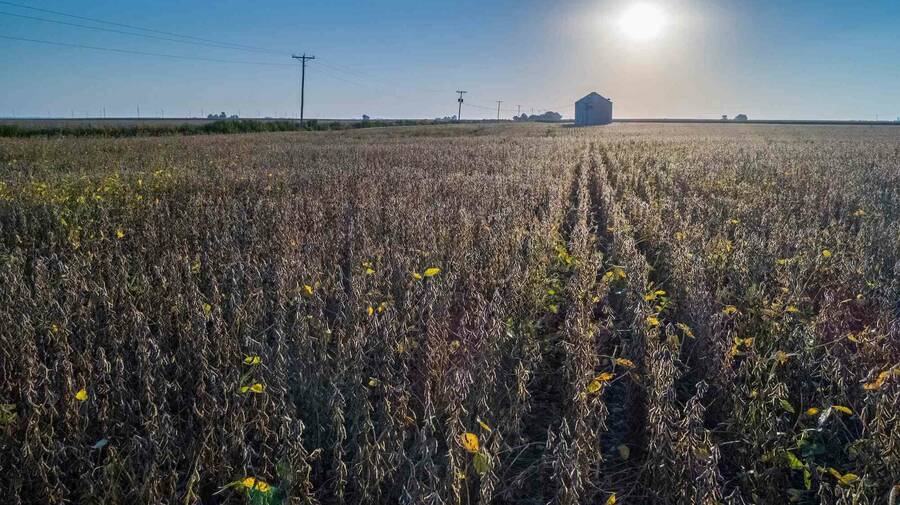 We wanted to make sure you didn't miss the announcement of our new Sustainer program. Once you've finished reading, take a moment to check out the new program, as well as all the benefits of becoming a Sustainer.

Over the past century, the length of the United States's growing season — when crops are planted and cultivated — has increased by about two weeks, according to data from the Environmental Protection Agency. Only two states have seen their growing seasons get smaller.
The West has seen the largest increase, with California leading the way.
The EPA identified a few problems associated with an increased growing season. It could limit what kinds of crops are grown, or it could breed weeds. It might also disrupt a state's ecosystem, according to the EPA.
Investigate Midwest is a nonprofit, online newsroom offering investigative and enterprise coverage of agribusiness, Big Ag and related issues through data analysis, visualizations, in-depth reports and interactive web tools. Visit us online at www​.inves​ti​gatemid​west​.org
Become a Sustainer
We surveyed thousands of readers and asked what they would like to see in a monthly giving program. Many of you expressed interest in magazine subscriptions, gift subscriptions, tote bags, events and books —and we've added all of those. Some of you said that cost was an issue, so we've kept our starting tier at just $5 a month—less than 17 cents a day.

Now, for the first time, we're offering three different levels of support, with unique rewards at each level, for you to choose from. Check out the new Sustainer program.
Sky Chadde is the managing editor for Investigate Midwest. Previously, Chadde was the Center's USA TODAY Agriculture Data Fellow. In 2019, he graduated from the Missouri School of Journalism with a master's degree in investigative reporting. He's covered Missouri state government for the Columbia Missourian and the St. Louis Post-Dispatch. Before grad school, he was a reporter in Texas, covering local governments and law enforcement. At Investigate Midwest, he focuses on data journalism.