Blacks, Latinos and Indians Think About Climate Change in Ways that Most Other Americans Do Not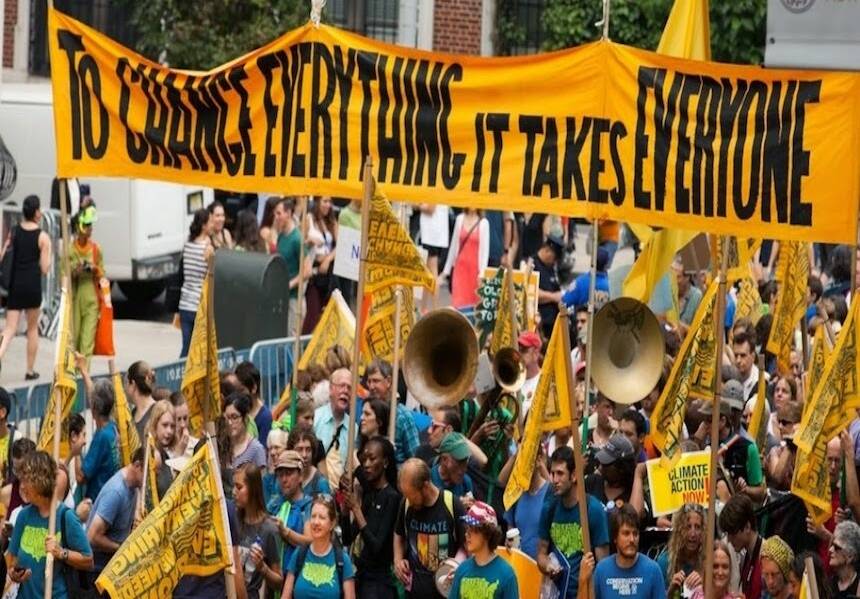 In March, when the Yale Pro­gram on Cli­mate Com­mu­ni­ca­tion released a detailed study of U.S. pub­lic opin­ion about glob­al warm­ing, the New York Times looked at the data and drew some inter­est­ing con­clu­sions. Among them: ​"Most peo­ple think cli­mate change will harm Amer­i­cans, but they don't think it will hap­pen to them." They have a point.
But, as it turns out, not all Amer­i­cans feel the same way. A clos­er exam­i­na­tion of the data reveals that peo­ple who live in cer­tain places tend to feel more vul­ner­a­ble to cli­mate change than others.
Below are a series of maps that illus­trate this disconnect.
"

Glob­al warm­ing will harm peo­ple in the U.S."
(Source: Yale Pro­gram on Cli­mate Change Communication)
"

Glob­al warm­ing will harm me personally"
(Source: Yale Pro­gram on Cli­mate Change Communication)
At first glance, it might appear that Amer­i­cans are cav­a­lier and unre­flec­tive: they think cli­mate change will only hurt ​"some­one else." It is impor­tant to note, how­ev­er, that the per­ceived risk of cli­mate change is not divid­ed equal­ly — or ran­dom­ly. If you look close­ly at the maps, a sin­is­ter pat­tern emerges.
Adults per coun­ty who think ​
"

glob­al warm­ing will harm me per­son­al­ly," dif­fer­ence from nation­al average
(Source: Yale Pro­gram on Cli­mate Change Communication)
What accounts for these stand-out patch­es of green in Alas­ka, the four-cor­ners area, Mon­tana and the Dako­tas? Maybe this next map will help.
Native Amer­i­can and Alas­ka Native pop­u­la­tion by county
(Source: Rur­al Health Infor­ma­tion Hub)
In the pur­ple states of Mon­tana, North Dako­ta, and South Dako­ta, a map of per­ceived risk from cli­mate change turns out to be a near­ly per­fect map of indi­an reser­va­tion coun­ties. This just might have some­thing to do with the col­lec­tive mem­o­ry of the tribes in those areas. The Black­feet, whose reser­va­tion is in the north­west cor­ner of present-day Mon­tana, the North­ern Cheyenne, whose reser­va­tion is at Lame Deer in the south­west cor­ner of the state, and the var­i­ous bands of the Lako­ta, whose reser­va­tions are scat­tered through­out present-day North and South Dako­ta, among oth­ers, are tribes of the plains who shaped their ways of life around the migra­tion of the buf­fa­lo herds. In the 1860s and 1870s, when these tribes refused to go qui­et­ly and mount­ed a fierce resis­tance to white set­tle­ment, the Unit­ed States gov­ern­ment set about destroy­ing the buf­fa­lo. In a mat­ter of years, the natives saw the ecol­o­gy of the entire region dras­ti­cal­ly altered, their way of life dri­ven to near extinc­tion, and them­selves forced onto bar­ren, ever-shrink­ing reser­va­tions — scraps of land seen as unprof­itable by white set­tlers, busi­ness­es and the gov­ern­ment. Since the dis­cov­ery of ura­ni­um, coal, oil and gas ren­dered these lands not so val­ue­less after all, these peo­ples have been sub­ject­ed to the brunt of the envi­ron­men­tal destruc­tion wreaked on the region by the min­ing and oil com­pa­nies. In short, Native Amer­i­cans gen­er­al­ly have rea­son to think envi­ron­men­tal dam­age done by white civ­i­liza­tion will hurt them, first.
How­ev­er, this leaves some of the green patch­es in the ​"glob­al warm­ing will harm me per­son­al­ly" map unac­count­ed for. What do we make of the belt of green that con­tours the south­ern bor­der in Texas? And the string of green that runs along the Mis­sis­sip­pi Riv­er and east through Alabama?
Let's look at some more maps.
His­pan­ic and Lati­no pop­u­la­tion by county
(Source: Rur­al Health Infor­ma­tion Hub)
Black or African Amer­i­can pop­u­la­tion by county
(Source: Rur­al Health Infor­ma­tion Hub)
Though the exact num­bers are dif­fi­cult to mea­sure, cli­mate change is a major dri­ver of increased human migra­tion. It makes sense, then, that aware­ness of the harm caused by glob­al warm­ing would be height­ened along the bor­der between the Unit­ed States and the coun­tries to the south that will suf­fer, and are suf­fer­ing, most of the change — and among the peo­ple who have con­nec­tions to those places.
It also makes sense that black com­mu­ni­ties would be wary of the threats posed by envi­ron­men­tal dam­age. Accord­ing to Vann Newkirk, a staff writer at The Atlantic, more than half of peo­ple who live close to haz­ardous waste are peo­ple of col­or. Black chil­dren, he points out, are twice as like­ly to suf­fer from lead poi­son­ing as white chil­dren. Newkirk con­cludes that this is no acci­dent: ​"pol­lu­tion and the risk of dis­as­ter are assigned to black and brown com­mu­ni­ties through gen­er­a­tions of discrimination."
Accord­ing to the Yale study, 70 per­cent of Amer­i­cans believe glob­al warm­ing is hap­pen­ing, 53 per­cent believe it is most­ly human-caused, and 75 per­cent favor reg­u­lat­ing C02 as a pol­lu­tant. Trump ignored that pub­lic opin­ion when he jus­ti­fied pulling out of the Paris cli­mate agree­ment by pit­ting eco­nom­ic growth against mit­i­gat­ing the effects of cli­mate change. He was speak­ing clear­ly to the only audi­ence with whom that argu­ment could pos­si­bly make sense: those Amer­i­cans who don't think cli­mate change will hurt them.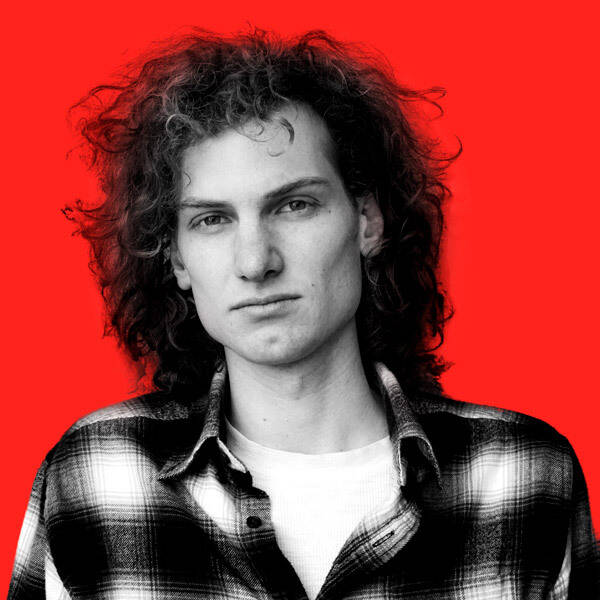 Joseph Bulling­ton
grew up in the Smith Riv­er water­shed near White Sul­phur Springs, Mon­tana. He lives now in Liv­ingston, where he works as an inde­pen­dent jour­nal­ist, part-time ranch hand and the edi­tor of Rur­al Amer­i­ca In These Times.