Closeted Russia
A LGBT film festival gets shut down in St. Petersburg, 15 years after homosexuality became legal in post-Soviet Russia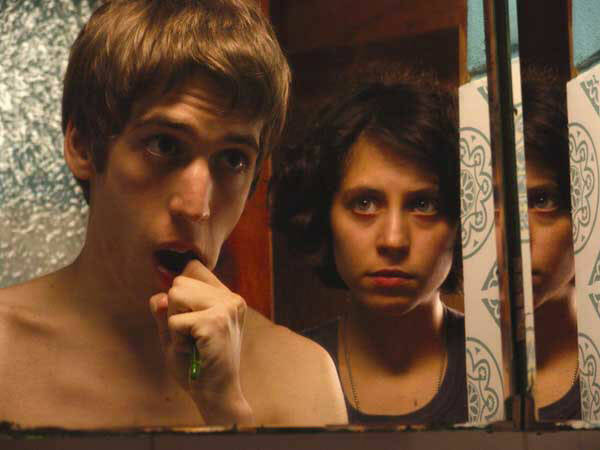 When Irina Sergeeva first ventured outside her native Russia, she was struck by the contrast between gay culture at home and in Western cities like New York.
'We have partners, we pay taxes, we are whole people. But most gay Russians don't have a vision of themselves in the future.'
There aren't a lot of places for gays in Russia beyond bars and clubs that dot its big cities, she says: ​"If you don't want to drink beer or alcohol, there's nowhere to go."
For years, Sergeeva, along with Ksenia Zemskaya and Manny de Guerre, tried to think of ways to enrich the lives of gay people in Russia. Finally, in 2007, they decided to organize a film festival – though they had no experience with organizing.
Bok o Bok (or ​"Side by Side"), Russia's first international lesbian, gay, bisexual and transgender (LGBT) film festival, was scheduled for Oct. 2 to 5 in St. Petersburg. Organizers anticipated 3,000 to 4,000 attendees. But on the morning of Oct. 2, the St. Petersburg fire department – citing code violations – closed the venues where the event was to take place.
The festival logo, a sketch of two smiling stick figures, hugging and sharing a single pair of pants, belies the risk festival organizers took in planning the breakthrough event, to say nothing of the risk many LGBT Russians face on a daily basis.
Although it's no longer illegal to be gay in Russia – after Article 121 of the Soviet Criminal Code was repealed in 1993 – homophobia is still rampant.
"It's strange," says Kevin Moss, editor of the anthology Out of the Blue: Russia's Hidden Gay Literature. ​"Before, you could almost understand the secrecy, and yet now, even with all the contact Russia has with the West, gay people just aren't out."
At least, not publicly.
"We have partners, we pay taxes, we are whole people," says Zemskaya. ​"But most gay Russians don't have a vision of themselves in the future."
The freedoms that gay Russians began to explore in the ​'90s, says Scott Long, director of the Lesbian, Gay, Bisexual and Transgender Rights Program at Human Rights Watch, all but disappeared under President Vladimir Putin's regime.
In 2006, riot police thwarted Moscow's first gay pride parade and, according to news reports, stood by while skinheads and nationalists threw smoke bombs and eggs at LGBT activists.
"Moscow Pride was really important in revealing the depth of hatred and police indifference," Long says. ​"But if there's going to be a real LGBT movement, it has to affect people the other 364 days of the year."
Moscow mayor Yuri Luzhkov called such rallies ​"satanic."
"As long as I am mayor," Luzhkov declared, ​"we will not permit these parades to be conducted."
In 2007, several activists and European members of parliament demonstrated in support of a pride parade. Again, police offered little or no protection against anti-gay counter-protesters.
In less urban areas – where discrimination and violence against LGBT people often goes unreported – the homophobia is even worse. Although Russian police don't aggregate statistics on hate crimes, Human Rights Watch's Long says, ​"Civil society is about an inch deep outside Moscow and St. Petersburg."
As for the film festival, Nikolai Burov, chairman of St. Petersburg's Committee for Culture, told the Russian press he would not interfere with the festival, but would not endorse it either.
And in a sidebar to a January article on St. Petersburg's news and lifestyle website gazeta.spb, a poll of the site's readers showed that two-thirds opposed the festival.
Festival organizers say they made an effort to build broad support, citing the encouragement of local and international artists and activists, most notably Russian musician Svetlana Surganova and British human rights campaigner Peter Tatchell.
The festival was backed not only by activist sponsors like the International Lesbian and Gay Association, but also corporate ones: Absolut Vodka signed on, as did Time Out St. Petersburg.
What's more, they curated several films – such as the American documentary Freeheld and the French feature Water Lilies – that have won awards at international film festivals, as well as received praise from non-LGBT groups. This was an attempt to block accusations against the festival's artistic merits.
Nonetheless, PIK Cinema, where the festival was to be held, withdrew as the venue in mid-September, offering no explanation, but promising ticketholders a refund. Organizers called the snafu a mere administrative inconvenience and said films would later be screen at St. Petersburg clubs.
Though it was difficult trying to bring the festival to life, organizers say they had no choice. Says Zemskaya: ​"We can stay in the closet and be afraid or take a risk."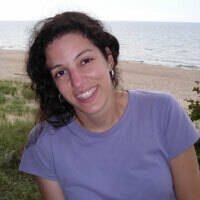 Julie Englander
is a documentary producer based in Chicago and the author, most recently, of the
Chicago Reader
cover story ​
"
Defending Strauss," about University of Chicago philosophy professor Leo Strauss.