NLRB files complaints against school; trial set to begin early next year
At Columbia College Chicago, an arts- and media-oriented institution that has expanded greatly and helped revitalize the city's South Loop, tensions have escalated between unionized part-time faculty and the administration this fall. The federal National Labor Relations Board (NLRB) filed two unfair labor practices (ULP) complaints against the college and is investigating several other ULP charges, while the administration announced that because of dropping student enrollment, the school will not grant usual salary increases to union and nonunion staff.
At Columbia College, part-timers teach 75 percent of classes, according to the union, which represents 780 members. Colleges and universities often save money by hiring part-timers instead of full-time faculty, and replacing more senior part-timers with new ones is also typically cheaper for the institution. A senior part-time professor at Columbia College can make up to $4,700 for a semester-long three-hour-per-week course, while new hires earn only $1,500.
The Part Time Faculty Association at Columbia College Chicago (P‑fac) has been in contentious contract negotiations since January 2010. On September 30 and again on October 20, the NLRB filed ULP complaints against the college, which will go to trial in February 2012.
(Disclosure: I have been a member of the union and part-time journalism instructor at Columbia College for about five years, though I have not been part of contract negotiations or other union affairs recently and am trying to objectively report a situation that highlights the plight of adjunct professors as higher learning institutions increasingly rely on part-time, non-tenured faculty.)
P‑fac's contract expired in August 2010. In May 2011 the union filed 36 ULP charges against the administration including allegations that it had made promises during contract negotiations and then backed out on them, that professors were being prevented from communicating with department heads and that the way part-timers are evaluated was unfairly changed. After small group meetings with a federal mediator over the summer, the majority of the charges were dropped in what the union has called a ​"good faith gesture" because, according to union spokesperson and adjunct journalism professsor Nancy Traver, the college had agreed to resume settlement talks.
Later, Traver said, the college's legal counsel quashed settlement talks. A college spokesman declined to respond to specific questions for this article; a general statement from the college is below.
The ULP charges still being pursued include complaints about the college's process for assigning classes to part-time professors, which the union says unfairly favors new hires over experienced part-timers with positive reviews. Union members understand the value of hiring a steady stream of new adjunct professors to keep up with industry trends and bring in new talent, Traver told me, but they think the administration is intentionally sidelining senior faculty in order to save money – cutting their class loads even as more than 234 new adjuncts were hired this year, according to the union.
The administration says the union's request would result in teachers being paid for work they are not doing, if they are guaranteed a certain number of classes.
A statement from the college provided for this blog says that P‑fac's demands mean:
Members should be paid for work not performed, compensating unit members for teaching three classes each semester, regardless of whether they actually teach three classes. P‑Fac is further seeking to have classes assigned based on seniority rather than qualifications of teachers. It would be irresponsible for the College not to vigorously defend against these ULPs given the obvious impact of this proposal on our students' educational and financial well being, and that of the College itself.
Traver told me that is a mischaracterization of the union's demands:
We are NOT calling on the college to keep rehiring ineffective teachers. The union believes that the college should rehire experienced, committed adjuncts who have proved their dedication to the college. Some have taught 15 to 20 years. Now they are being shuffled to the side in favor of younger, lower-paid adjuncts. The college has even placed ads in local papers looking for new adjuncts, even though experienced adjuncts with many years at Columbia have said they are available to teach and want to teach, according to P‑fac.
Traver said that while they have no exact numbers, union members think a significant number of long-time adjunct faculty have not been re-assigned classes they had taught before, and rather are seeing them taught by new hires. She said the union is not asking for senior adjuncts to be guaranteed a certain number of classes, but rather to be given priority teaching classes they have already taught if they received positive evaluations and are available. She told me:
We're basically saying if a teacher has a good teaching record and has experience at Columbia and is ready to teach, they should be rewarded by teaching classes they have in the past.
The NLRB complaint filed in September alleges the college violated part-timers' rights in several ways, including by since December 2010 refusing to bargain collectively and limiting the number of classes part-timers can teach. The complaint says that among other things the college is ​"discriminating in regard to the hire or tenure or terms or conditions of employment of its employees, thereby discouraging membership in a labor organization."
A second more narrow NLRB complaint filed October 20 involved part-time philosophy professor John Stevenson being denied access to a History, Humanities and Social Sciences department meeting after taking notes at a previous meeting and disseminating them to union members. The NLRB investigator wrote in the complaint that Stevenson's being barred from the meeting was retaliatory and showed that the college ​"has been interfering with, restraining, and coercing employees."
Stevenson told me that at P‑fac's request, part-time faculty representatives had been allowed to attend departments' regularly scheduled meetings. He thinks his being barred from the meeting is part of a larger shift in the way administrators and some full-time faculty treat part-timers. He said the year has been characterized by ​"arbitrary, draconian measures coming down from the administration." With 20 years teaching at Columbia, he told me he's seen a real shift in the way part-timers are treated by the administration.
It used to be a lot more informal, a give and take. Now it's you talk, we listen…I definitely see an underlying motive in them letting us know we are not entitled to certain things, that we are not entitled to anything.
In the past year, some part-time faculty were also upset at having their classes canceled shortly before the start of the semester due to low enrollment. Some said this caused them to scramble to make ends meet, especially if they had given up other work opportunities in expectation of their course load.
In a letter in the October union newsletter, an adjunct with more than seven years at Columbia, who normally taught three classes per semester, described his experience:
I recently found out, without any warning or discussion, that I would be teaching only one course for the fall semester. Naturally, this came as a surprise to me, especially since the college posted advertisements seeking new adjuncts in my department, even though I had said I was available to teach.

This shows a complete lack of respect for my professional position and experience. It also shows a total lack of understanding on the part of management as to how to run an academic department. After seven years of service, not even a phone call? Or a personal note?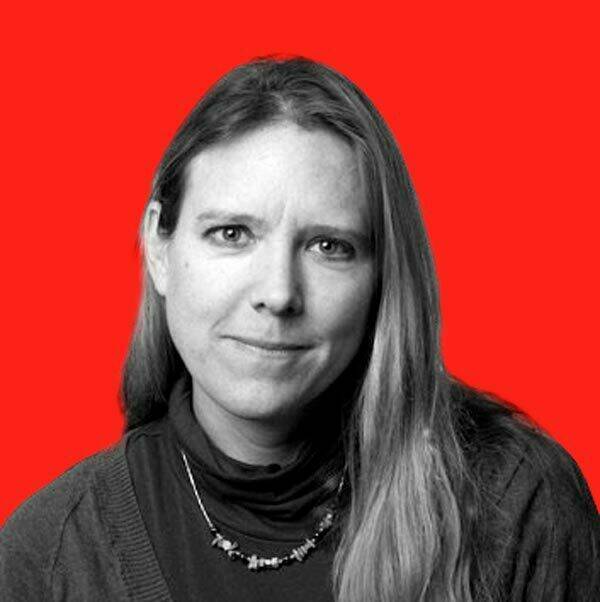 Kari Lydersen
is a Chicago-based reporter, author and journalism instructor, leading the Social Justice
&
amp; Investigative specialization in the graduate program at Northwestern University. She is the author of Mayor
1
%: Rahm Emanuel and the Rise of Chicago's
99
%.