As Mines Develop in Michigan, a Reminder of Copper's Complex Past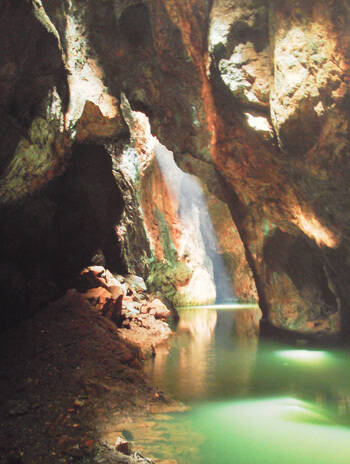 ALLI­HIES, IRE­LAND — Last week, as I was catch­ing up on U.S. news from Alli­hies, a small town perched on rugged cliffs on Ire­land's west coast, I read reports from Michi­gan's Upper Penin­su­la of the lat­est devel­op­ments in Rio Tin­to's in-the-works cop­per and nick­el mine. Many in the eco­nom­i­cal­ly-strug­gling area hope the mine will bring bad­ly need­ed jobs and invest­ment. Oth­ers think new min­ing in the area will destroy the out­door recre­ation and tourism that have been a major part of the econ­o­my since his­toric mines closed up decades ago. Among the oppo­nents is the Huron Moun­tain Club, an exclu­sive group whose ear­ly mem­bers include East Coast and Mid­west indus­tri­al titans, which recent­ly filed a law­suit attempt­ing to block the mine.
As in the Upper Penin­su­la, cop­per min­ing was once the lifeblood of Alli­hies. And when Alli­hies' under­ground mines were tapped out and closed in the late 1800s, many of the Irish and Cor­nish min­ers left for min­ing jobs in the U.S., specif­i­cal­ly in the Upper Penin­su­la and Butte, Mont., where they became famous for rad­i­cal labor and anti-war activism.
The brav­ery and strength of Irish min­ers in Butte who went on strike oppos­ing World War I, and U.S. sup­port of the British, are not sur­pris­ing, giv­en the con­di­tions they had labored under in the Irish mines. As I learned while vis­it­ing the excel­lent Alli­hies Cop­per Mine Muse­um, min­ers (includ­ing many chil­dren) toiled under­ground for 12-hour shifts and were paid no wages — only a sum for the actu­al cop­per extract­ed from the ore they hauled out (minus pay­ments to the mine com­pa­ny for their equip­ment and sup­plies). The con­cen­tra­tion of the cop­per in the ore was a mat­ter of chance — it might bear none at all.
Min­ers had a one-in-two chance of con­tract­ing dead­ly sil­i­co­sis from breath­ing in the rock dust, and were also at great risk from explo­sions, gassing and oth­er dis­as­ters. The muse­um includes logs list­ing those killed, includ­ing one work­er who died from an infec­tion fol­low­ing a frac­ture of the skull, and a 13-year-old who died from leg injuries after suf­fer­ing for hours. It also notes that after the death of one work­er in a mine, his wid­ow received only a small pen­sion for one year.
The min­ers worked in teams, with light from can­dles stuck to their hel­mets with lumps of clay. One would hold a spike to the rock while oth­ers slammed it with mas­sive ham­mers. Dur­ing blast­ing, min­ers ran for their lives. ​"You hold your ears," notes text from the exhib­it, ​"but some of you don't have to because you are already deaf."
One dis­play describes the inno­va­tion of the ​"man engine," a crude esca­la­tor that car­ried men up and down the deep shafts so that they weren't exhaust­ed by the time they reached bot­tom — a dan­ger­ous, hour-long descent for which they received no pay. Wealthy mine own­er John Pux­ley had cal­cu­lat­ed how much more he could prof­it if min­ers moved in and out more effi­cient­ly, not­ing that the man engine would also ​"keep the min­ers qui­et." Pux­ley import­ed food for min­ers dur­ing the famine of 1845, but the exhib­it notes that it was not for ​"pure­ly human­i­tar­i­an rea­sons," as he knew the mine would close if min­ers starved to death like so many Irish did dur­ing those years.
Min­ers from Corn­wall often served as man­agers in the Irish mines, and once the Irish mines closed, they, like the Irish work­ers, fled to Michi­gan, Cal­i­for­nia and Mon­tana in search of new jobs. Many of the peo­ple hop­ing that a resur­gence of min­ing in the Great Lakes region will cre­ate more jobs are descen­dants of these Cor­nish and Irish immi­grants, as evi­denced not only by their sur­names, but also by the doughy meat-and-veg­etable pasties sold in road­side shops around the U.P. An impres­sive mul­ti­me­dia pre­sen­ta­tion at the Alli­hies muse­um depicts the live­ly St. Patrick­'s Day parades and Irish dance fes­ti­vals in Butte — where Joe Hill often sang for strik­ing min­ers — and notes that today, fifth-gen­er­a­tion Irish Amer­i­cans in Butte, most of whom have nev­er been to Ire­land, cel­e­brate a cul­ture ​"frozen in time" when their pre­de­ces­sors emi­grat­ed. The exhib­it also describes the labor his­to­ry of Butte, includ­ing the U.S. Army's occu­pa­tion of the town from 1917 until 1921, when it ​"broke the back of the labor move­ment and secured the inter­ests of the Ana­con­da cop­per company."
Today, cop­per is mined in ore that has expo­nen­tial­ly low­er con­cen­tra­tions than in the 1800s, giv­en mod­ern min­ing, refin­ing tech­nol­o­gy and high prices. Dur­ing the 1950s, a Cana­di­an com­pa­ny hired locals to explore min­ing again around Alli­hies but ulti­mate­ly decid­ed it was­n't worth it. Now, Alli­hies' rich min­ing his­to­ry is part of the town's appeal to tourists; in addi­tion to the muse­um there is a her­itage trail wind­ing by old mine shafts, crum­bling stone engine hous­es and reser­voirs used to pro­vide hydropow­er for the oper­a­tions. There are dreams of open­ing the under­ground shafts for tours, or even hold­ing con­certs in one of the cav­ernous ​"stopes," where sun­light fil­ter­ing in from the frac­tured rock cre­ates an ethe­re­al effect.
The pho­tos and descrip­tions of the hor­ri­fy­ing labor con­di­tions and pay­ment arrange­ments in the Alli­hies mines reminds one just how much things have changed since those days, thanks large­ly to the efforts of union immi­grant min­ers. When those Irish mines opened two cen­turies ago, no one could imag­ine the iPads, car bat­ter­ies, sky­scrap­ers and pre­ci­sion machin­ery that are now dri­ving demand for cop­per and oth­er met­als. But peo­ple are still fight­ing to bal­ance the eco­nom­ic incen­tives and harm­ful effects of min­ing, strug­gling over where and how it is mined, by whom and for whom.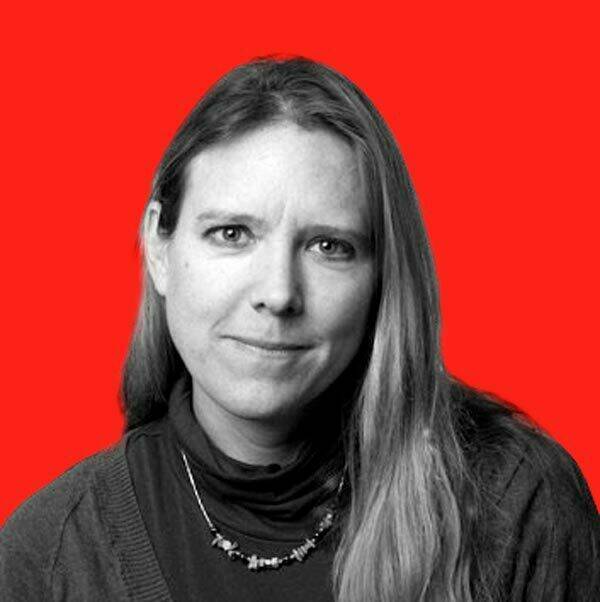 Kari Lyder­sen
is a Chica­go-based reporter, author and jour­nal­ism instruc­tor, lead­ing the Social Jus­tice
&
amp; Inves­tiga­tive spe­cial­iza­tion in the grad­u­ate pro­gram at North­west­ern Uni­ver­si­ty. She is the author of May­or
1
%: Rahm Emanuel and the Rise of Chicago's
99
%.