A Cornered Trump Scapegoats China, Inviting Racist Violence
The right is scrambling to blame China for what Trump calls "the Chinese virus."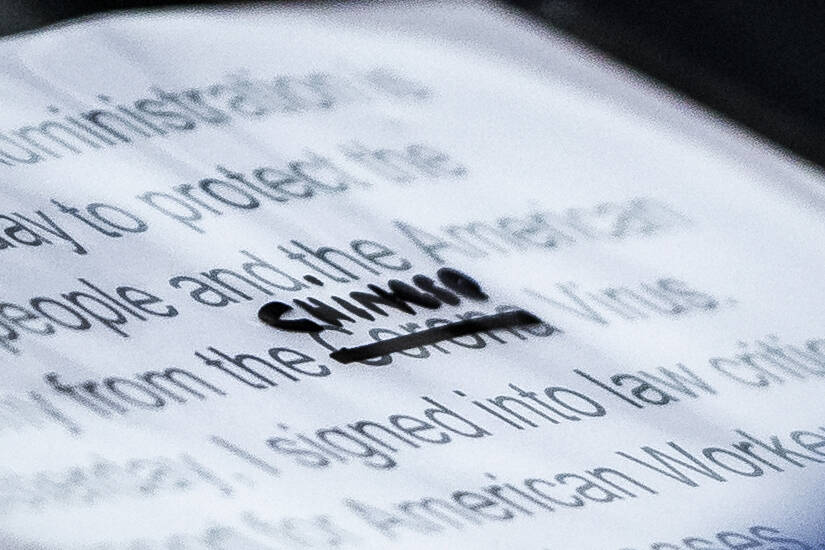 As the cri­sis around the coro­n­avirus has unfold­ed, send­ing shock­waves through the U.S. econ­o­my, allies of Pres­i­dent Trump — who has tak­en to call­ing Covid-19 ​"the Chi­nese virus"—wast­ed no time cast­ing blame on Chi­na. On Thurs­day, March 12, Repub­li­can Sen­a­tor Tom Cot­ton even open­ly threat­ened Chi­na over the coro­n­avirus, vow­ing in a pub­lic state­ment that ​"we will hold account­able those who inflict­ed it on the world." On Twit­ter he con­firmed that he meant that ​"Chi­na will pay for this."
As the situation grows more dire, we may see not just random acts of racist violence, but systematic crackdowns targeting people of Chinese descent, as we saw with Japanese-Americans in WWII.
Cotton's bel­liger­ent posi­tion is all too rea­son­able with­in the frame­work of rightwing nation­al­ism in the U.S. In the weeks to fol­low, esca­lat­ing bel­liger­ence against and scape­goat­ing of Chi­na will increas­ing­ly appear to be the only polit­i­cal­ly viable response for Trump and the rightwing nation­al­ist move­ment that he leads. Con­sid­er that before long we could see mil­lions of peo­ple in the U.S. infect­ed by the coro­n­avirus, large num­bers of peo­ple killed, a reces­sion and wide­spread eco­nom­ic suf­fer­ing, and oth­er severe dis­rup­tions to social life, includ­ing dis­rup­tions to vot­ing that could over­whelm the elec­toral sys­tem. As the coun­try watch­es in hor­ror, Trump's oppo­nents will be able to point to clear signs that the Pres­i­dent spent weeks down­play­ing the coro­n­avirus and block­ing stronger action in ser­vice of the stock mar­ket and his re-elec­tion campaign.
At this point Trump will feel backed into a cor­ner. And yet there is lit­tle chance that Trump will accept respon­si­bil­i­ty for this immense dis­as­ter. ("I don't take respon­si­bil­i­ty at all," Trump told reporters March 13 in response to reporters' ques­tions about the administration's bun­gled response.) Instead he will (he must) attempt to shift the blame else­where — to Chi­na. The rightwing media have been invest­ing in ​"blame Chi­na" nar­ra­tives for weeks, and they have been explic­it­ly respond­ing to crit­i­cisms of Trump's han­dling of the cri­sis by protest­ing that Trump can­not be blamed for a prob­lem that Chi­na cre­at­ed. (For exam­ples of how this is play­ing out on rightwing media, see Tuck­er Clarson's shows on March 6 and March 9.)
These more recent ​"blame Chi­na" nar­ra­tives relat­ed to coro­n­avirus come easy to the right, as they build upon well-estab­lished ​"Chi­na threat" nar­ra­tives that Trump's allies (and some estab­lish­ment Democ­rats) have been pro­mot­ing for years. By assign­ing respon­si­bil­i­ty to Chi­na for all the impacts of the coro­n­avirus, up to and includ­ing loss of life, they are in effect say­ing that Chi­na has engaged in an act of vio­lence against the U.S. This line of rea­son­ing, tak­en to its nat­ur­al con­clu­sion, implies that severe, per­haps even vio­lent, retal­i­a­tion against Chi­na would be justified.
This will leave the eth­nic Chi­nese dias­po­ra in the U.S. (and oth­er Asians whom racists can't dis­tin­guish from Chi­nese peo­ple) caught in the mid­dle. We are already see­ing ran­dom acts of racist vio­lence, and these will esca­late as the rightwing ​"blame Chi­na" nar­ra­tives esca­late. As the sit­u­a­tion grows more dire, we may see not just ran­dom acts of racist vio­lence, but sys­tem­at­ic crack­downs tar­get­ing peo­ple of Chi­nese descent, as we saw with Japan­ese-Amer­i­cans in WWII.
In the worst case sce­nario, this could even increase the risk of out­right mil­i­tary con­flict with Chi­na. Going back to Sen­a­tor Cotton's com­ments last week, it is cru­cial to note that he is an extreme mil­i­tary hawk and close advis­er to Pres­i­dent Trump, which makes his nation­al­ist rhetoric all the more fright­en­ing. He played a key role in Trump's deci­sion to with­draw from the JCPOA, the Iran nuclear deal, which then led to the ter­ri­fy­ing mil­i­tary esca­la­tion with Iran in ear­ly 2020. Cot­ton does not make explic­it what kind of retal­i­a­tion he would like to see Chi­na suf­fer. Per­haps he doesn't mean mil­i­tary retal­i­a­tion. Per­haps he would be sat­is­fied with a renew­al of the trade war or eco­nom­ic sanc­tions. But that too would esca­late ten­sions between the US and Chi­na, which are already too high, and will tend to move us towards greater mil­i­tarism (as sanc­tions led to mil­i­tary strikes against Iran).
Pro­gres­sive forces are not yet ready for this. The cur­rent pro­gres­sive response to the coro­n­avirus has focused on solu­tions to the coro­n­avirus like Medicare For All and paid sick leave, and solu­tions to the reces­sion like a Green New Deal stim­u­lus pack­age. While this is part of what we need, it is not suf­fi­cient to counter this emerg­ing rightwing nation­al­ist strat­e­gy, and the mil­i­tarism that it is lead­ing us towards. A race-neu­tral response focused only on the domes­tic econ­o­my will leave untouched the racism, xeno­pho­bia, and nation­al­ism that are com­ing at us. Antiracism and inter­na­tion­al­ism must play a much more cen­tral role in our counter-nar­ra­tives than they have so far (for an exam­ple of a mes­sag­ing strat­e­gy that puts us on the right path, see here). The anti­war move­ment must pre­pare for poten­tial esca­la­tion with Chi­na, and the rest of the pro­gres­sive move­ment infra­struc­ture must get ready to back them up, in a way that we weren't when we were on the brink of war with Iran less than three months ago. And we need to pick and esca­late our own fights that demon­strate to the whole coun­try where the real bat­tle lines lie, fights that clar­i­fy that the great­est threat to us is not any oth­er coun­try, but our own unac­count­able elites with­in the Trump admin­is­tra­tion and the cor­po­ra­tions that seek to prof­it off of this crisis.
This arti­cle was orig­i­nal­ly pub­lished on Orga­niz­ing Upgrade.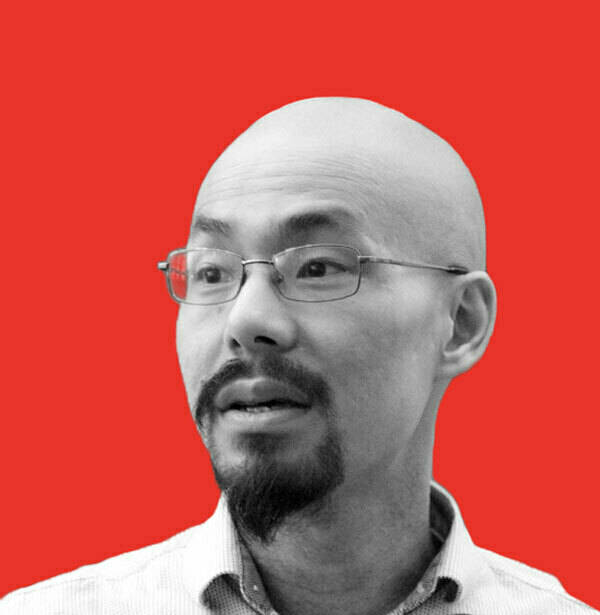 Tobi­ta Chow is the direc­tor of Jus­tice Is Glob­al, a spe­cial project of People's Action that is build­ing a move­ment to cre­ate a more just and sus­tain­able glob­al econ­o­my and defeat right-wing nation­al­ism around the world. You can fol­low Tobi­ta on Twit­ter at @tobitac.