Corporate Lawsuits Could Devastate Poor Countries Grappling with Covid-19
Wealthy corporations may use trade courts to keep public health measures from cutting into their profits.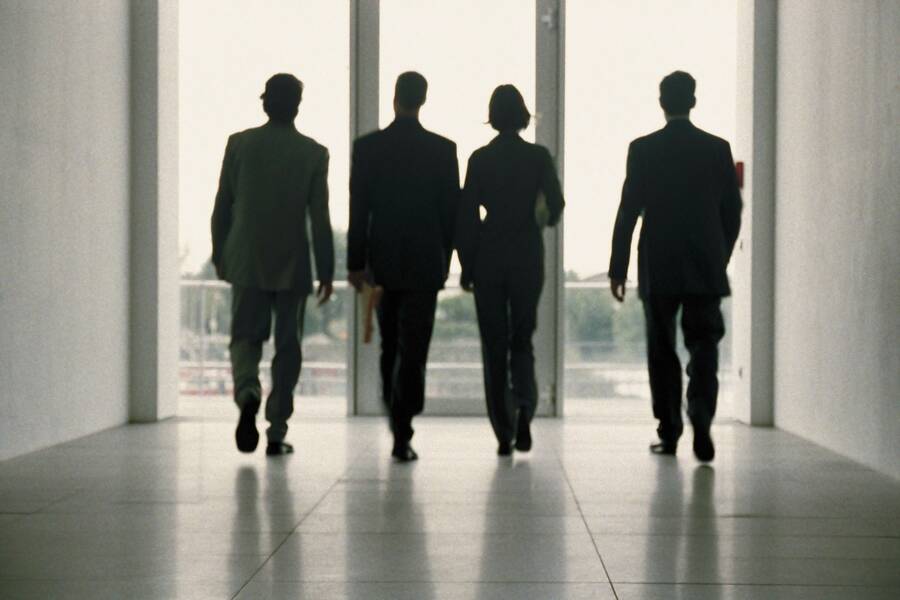 The coun­try was in freefall. For­mer­ly mid­dle class fam­i­lies were hawk­ing their valu­ables on the street. After dark, the most des­per­ate would search through garbage cans for food.
Even before the current public health crisis, some countries had already become highly indebted to pay awards to corporations.
That was Argenti­na in 2002. In that dark hour, as Argen­tine offi­cials scram­bled to lessen the pain of a deep eco­nom­ic cri­sis on aver­age cit­i­zens, the last thing they need­ed was a bar­rage of cor­po­rate law­suits. But that's what they got.
CMS Gas, for exam­ple, sued Argenti­na over a pol­i­cy to freeze util­i­ty rates in local cur­ren­cy to pro­tect con­sumers from run­away infla­tion. An inter­na­tion­al tri­bunal ordered the belea­guered gov­ern­ment to pay the U.S. cor­po­ra­tion $133 mil­lion. Oth­er cor­po­ra­tions set­tled for hun­dreds of mil­lions more.
With coun­tries scram­bling to sur­vive the glob­al Covid-19 pan­dem­ic, many oth­er coun­tries could suf­fer Argentina's fate. As economies fal­ter, these pol­i­cy­mak­ers now have to wor­ry that their pol­i­cy respons­es could make them the tar­get of lawsuits.
A sep­a­rate legal system
In fact, law firms already seem to be sali­vat­ing over the poten­tial to prof­it from such claims.
"While the future remains uncer­tain," states Aceris Law, an inter­na­tion­al arbi­tra­tion law firm, ​"the response to the Covid-19 pan­dem­ic is like­ly to vio­late var­i­ous pro­tec­tions pro­vid­ed in bilat­er­al invest­ment treaties (BITs) and may bring rise to claims in the future by for­eign investors." The Wash­ing­ton, D.C.-based Aceris has won arbi­tra­tion cas­es for numer­ous glob­al corporations.
This is a field of law made lucra­tive by the pro­lif­er­a­tion of some 3,000 inter­na­tion­al invest­ment treaties and trade agree­ments that give cor­po­ra­tions the right to sue gov­ern­ments for hun­dreds of mil­lions, or even bil­lions, of dol­lars over poli­cies they claim reduce the val­ue of their for­eign invest­ments or their expect­ed profits.
Through this ​"investor-state dis­pute set­tle­ment" sys­tem — bet­ter known by its acronym, ISDS — for­eign investors can bypass domes­tic courts and bring claims direct­ly to supra­na­tion­al arbi­tra­tion tribunals.
A wealthy nation like the Unit­ed States could con­ceiv­ably face such claims over coro­n­avirus-relat­ed poli­cies. Imag­ine, for exam­ple, if the Trump admin­is­tra­tion were to force the South Kore­an-owned Hyundai fac­to­ry in Alaba­ma to make ven­ti­la­tors instead of cars. Hyundai could have stand­ing to bring a case under the U.S.-Korea Trade Agreement.
In prac­tice, how­ev­er, few for­eign firms would be eager to take a legal whack at the Trump admin­is­tra­tion. But devel­op­ing coun­try gov­ern­ments are at far greater risk. They tend to be the host rather than the home coun­try for transna­tion­al cor­po­ra­tions, and they are more polit­i­cal­ly vulnerable.
Mem­bers of these gov­ern­ments who want to help their res­i­dents now have to wor­ry about investor lawsuits.
In Peru, for exam­ple, where fam­i­lies are clog­ging the roads as they flee the country's crowd­ed cities in fear of the virus, a pro­posed emer­gency mea­sure would sus­pend toll col­lec­tions. But there are already fears the gov­ern­ment could face claims from for­eign com­pa­nies that oper­ate the booths.
In Mex­i­co, which is try­ing to con­trol its pow­er sup­ply dur­ing the out­break, the gov­ern­ment is being threat­ened with arbi­tra­tion by busi­ness­es in the Euro­pean Union and Cana­da that want access to its ener­gy markets.
Sev­er­al oth­er legal experts have warned that oth­er emer­gency pub­lic health and eco­nom­ic pol­i­cy respons­es to Covid-19—such as pro­duc­tion man­dates or exports bans for med­ical equip­ment, or reduc­ing tar­iffs on med­ical device imports — may pro­voke retal­ia­to­ry law­suits from investors as well.
Poor coun­tries in the crosshairs
The prob­lem of cor­po­ra­tions using ISDS to under­mine legit­i­mate pub­lic inter­est poli­cies and reg­u­la­tions did not begin with the pan­dem­ic. Accord­ing to the Unit­ed Nations Con­fer­ence on Trade and Devel­op­ment, or UNC­TAD, as of this year for­eign investors have filed more than 1,000 claims. Because of lack of trans­paren­cy, no one knows exact­ly how much gov­ern­ments have had to pay out.
At the Insti­tute for Pol­i­cy Stud­ies, we've tal­lied up at least $72.4 bil­lion in awards gov­ern­ments have been ordered to pay for­eign investors in cas­es relat­ed to dis­putes over oil, gas and min­ing con­tracts. Extrac­tive indus­tries like min­ing make up a large share of total claims, often pro­voked by gov­ern­ments attempt­ing to pre­vent envi­ron­men­tal or pub­lic health dam­age from these activ­i­ties, or ensure that more of the ben­e­fits stay in the home country.
Of the 34 cas­es we exam­ined, one tar­get­ed Cana­da. All the rest were aimed at gov­ern­ments in the Glob­al South. Extrac­tive indus­tries are demand­ing at least anoth­er $73 bil­lion in 59 known pend­ing cas­es, only five of which tar­get rich coun­try gov­ern­ments. Bil­lions more are at stake in arbi­tra­tion suits brought by cor­po­ra­tions in the agri-busi­ness, finance, ener­gy and oth­er sec­tors, threat­en­ing to divert resources from man­ag­ing pan­demics and oth­er urgent social needs.
Even before the cur­rent pub­lic health cri­sis, some coun­tries had already become high­ly indebt­ed to pay awards to corporations.
In 2019, Pak­istan was ordered to pay $5 bil­lion in an arbi­tra­tion case over a gold and cop­per mine. This is almost as much as the recent­ly nego­ti­at­ed $6 bil­lion Inter­na­tion­al Mon­e­tary Fund bailout loan to Pak­istan, which is tied to deep eco­nom­ic aus­ter­i­ty conditions.
Sim­i­lar­ly, last year Ecuado­ri­an orga­ni­za­tions alleged that IMF loans, also tied with aus­ter­i­ty mea­sures that prompt­ed huge protests, would be used to pay transna­tion­al cor­po­ra­tions such as Chevron. The U.S. oil com­pa­ny was award­ed $77 mil­lion in one investor-state suit against Ecuador and has anoth­er pending.
The new U.S.-Mexico-Canada Agree­ment — or the rene­go­ti­at­ed ​"NAF­TA 2.0"—made some progress in weak­en­ing investor-state dis­pute set­tle­ment, but the com­plex terms of the agree­ment leave Mex­i­co still vul­ner­a­ble to cas­es brought by U.S. and Cana­di­an corporations.
The vic­tims of the eco­nom­ic con­se­quences of Covid-19 will not be for­eign investors, but the poor­est and most vul­ner­a­ble around the world. When coun­tries around the world are scram­bling for resources to con­front the Covid-19 pan­dem­ic, gov­ern­ments of the world should come togeth­er and agree to imme­di­ate­ly sus­pend all investor-state cas­es and pend­ing awards for corporations.
This arti­cle was pro­duced in part­ner­ship with For­eign Pol­i­cy In Focus.