Will Iceland Shift Right?
Iceland's surprising recovery was heralded as the great anti-austerian victory. So why are voters unhappy?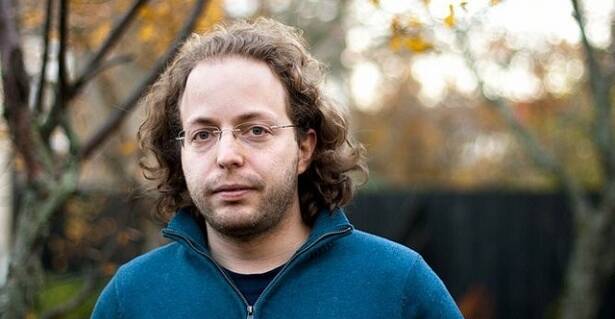 Ice­land — the first major vic­tim of the 2008 glob­al finan­cial col­lapse — isn't in as dire straits as Greece. But that dis­tinc­tion is of scant com­fort to peo­ple in Reyk­javik ahead of Sat­ur­day's par­lia­men­tary elec­tion.
One patron at a cafe on Laugavegur, Reykjavik's main street, joked that the rightwing parties' support is coming from huldufólk—"hidden folk" elves in Icelandic folklore.
Despite the fact that Ice­land's unem­ploy­ment rate is under 5 per­cent, vot­ers are expect­ed to send a strong mes­sage to the polit­i­cal estab­lish­ment: The eco­nom­ic data does­n't reflect the ongo­ing pain, the banks are still skim­ming far too much off the top and the sta­tus quo isn't working.
The gov­ern­ment — the first cen­ter-left coali­tion since Ice­land gained inde­pen­dence from Den­mark in 1944 — has earned praise both at home and abroad for avert­ing a total dis­as­ter after the bank­ing col­lapse by impos­ing con­trols on out­go­ing cap­i­tal flow and attempt­ing to resist deep aus­ter­i­ty. It is, nonethe­less, expect­ed to give way to a rightwing coali­tion after the votes are count­ed and the dust set­tles. Polls are indi­cat­ing that the next prime ​'inis­ter will come from either the Pro­gres­sive or Inde­pen­dence Par­ties — right and cen­ter-right par­ties that ruled Ice­land from 1995 until 2007 and over­saw the cor­rupt bank­ing pri­va­ti­za­tions that brought the coun­try to the brink of ruin.
The major­i­ty of Ice­landers, how­ev­er, haven't indi­cat­ed that they're going to sup­port either par­ty. The two par­ties, accord­ing to the lat­est poll, only have a plu­ral­i­ty of the pop­u­lar vote. One patron at a café on Lau­gave­g­ur, Reyk­javik's main street, joked that the rightwing par­ties' sup­port is com­ing from hul­dufólk — ​"hid­den folk" elves in Ice­landic folklore.
The polling edge of the right might have been helped along by a frac­tured left. Par­ties must win 5 per­cent of the pop­u­lar vote to earn any seats in par­lia­ment, and a num­ber of fringe par­ties that have emerged in the run-up to the elec­tion are polling below that threshold.
The pro­lif­er­a­tion of new par­ties reflects dis­con­tent with pol­i­tics as usu­al and a lack of con­fi­dence in the tra­di­tion­al pow­er play­ers. There will be about a dozen par­ties at most dis­tricts' polling booths when Ice­landers cast their votes tomorrow.
​"We are fill­ing an ide­o­log­i­cal gap that has exist­ed in Ice­land for way too long," Pirate Par­ty can­di­date Smári McCarthy told In These Times, explain­ing his left-lib­er­tar­i­an par­ty's pop­u­lar­i­ty. The Pirate Par­ty is one of the more suc­cess­ful of the small­er par­ties and is expect­ed to send deputies to the par­lia­ment. After cam­paign­ing on a plat­form that seeks to pro­mote open gov­er­nance, direct democ­ra­cy, online pri­va­cy, copy­right reform and Inter­net free­dom, the par­ty has been polling at around 6 – 7 per­cent in recent weeks.
Bright Future, a par­ty with ties to the Best Par­ty, which was found­ed by anar­chist-come­di­an Jón Gnarr in his suc­cess­ful bid to become Reyk­javik's may­or in 2010, is also polling above the 5 per­cent thresh­old. More than 7 per­cent of vot­ers are lean­ing in its favor, accord­ing to polls. One of its platform's main planks involves try­ing to change the way pol­i­tics are approached, with an empha­sis on civ­il dia­logue and long-term solu­tions. Heiða Kristín Hel­gadót­tir, one of the par­ty's can­di­dates and the cur­rent CEO of the Best Par­ty, said that, to that effect, the par­ty has opened up its man­i­festo to sug­ges­tions online.
​"One of the main issues that most polit­i­cal par­ties are deal­ing with is the fact that they don't get any par­tic­i­pa­tion," she said in an inter­view at the par­ty's Reyk­javik head­quar­ters, stress­ing that peo­ple out­side of pol­i­tics can offer effec­tive solu­tions. ​"We want to have an open source for peo­ple to come into the par­ty with ideas."
Bright Future also wants to adopt the draft con­sti­tu­tion that was writ­ten using crowd­sourced tech­niques. The pro­posed con­sti­tu­tion was allowed to die in the last ses­sion of par­lia­ment, despite clear­ing an impor­tant hur­dle in a ref­er­en­dum last Octo­ber. Some peo­ple who helped piece togeth­er the doc­u­ment and open the process up to the pub­lic believe that par­lia­men­tar­i­ans want­ed to neglect it because of the chal­lenges it pre­sent­ed to their pow­er, includ­ing many pro­vi­sions that would have allowed vot­ers to intro­duce par­lia­men­tary bills and call for ref­er­en­da on a vari­ety of issues.

One new par­ty that has emerged — the Ice­land Demo­c­ra­t­ic Par­ty — was even found­ed pri­mar­i­ly to pro­mote the con­sti­tu­tion. It, how­ev­er, does­n't appear poised to win any seats.
Fringe par­ties aren't only moti­vat­ed by polit­i­cal issues, either. One such par­ty, the Household's Par­ty, has been found­ed most­ly to pro­tect those with ​"mutat­ed" mort­gages, whose inter­est pay­ments are linked to the bal­loon­ing con­sumer price index. Anoth­er such par­ty is the Peo­ple's Front of Ice­land. Led by Vésteinn Val­gar­ðs­son, it has attract­ed many for­mer sup­port­ers of the Left-Green par­ty who became dis­il­lu­sioned by its cap­i­tal­is­tic ten­den­cies after assum­ing pow­er in 2009. Val­gar­ðs­son said that even if the par­ty does­n't win any seats — a like­ly out­come, accord­ing to polling — it is tak­ing the long view of things by attempt­ing to build up an anti-cap­i­tal­ist move­ment that has been absent in Ice­landic pol­i­tics for decades. The par­ty's plat­form includes nation­al­iz­ing nat­ur­al resources and the finan­cial sector.
He said the idea that Ice­land's cen­ter-Left has eschewed aus­ter­i­ty — a the­o­ry pushed by Paul Krug­man, among oth­ers — isn't exact­ly true. While cuts haven't been as severe as they have been in oth­er cri­sis-strick­en coun­tries, like Greece and Spain, they have, too, been imple­ment­ed in Ice­land. Accord­ing to the Min­istry of Finance, wel­fare spend­ing did increase by a per­cent­age of GDP between 2007 and 2011—from 6.85 per­cent to 7.76 per­cent of GDP. How­ev­er, because of eco­nom­ic con­trac­tion, fram­ing wel­fare spend­ing as a per­cent­age of GDP hides cuts, par­tic­u­lar­ly when con­sid­er­ing the greater need. Account­ing for the reces­sion, over­all wel­fare spend­ing has declined by about 22 per­cent — from $139.7 mil­lion to $108.8 mil­lion — between 2007 and 2011. As a work­er in a pub­licly run psy­chi­atric hos­pi­tal, Val­gar­ðs­son said that he has seen belt-tight­en­ing first­hand, hav­ing been repeat­ed­ly shuf­fled between dif­fer­ent departments.
Some Ice­landers say that the cuts will do last­ing harm to the uni­ver­sal health­care sys­tem, by push­ing top pro­fes­sion­als to emi­grate to Nor­way; in 2011, a Reyk­javik area clin­i­cian warned that such a brain drain threat­ened the ​"immi­nent col­lapse" of Iceland's health­care sys­tem. Sim­i­lar­ly, while unem­ploy­ment here is rel­a­tive­ly mild com­pared to oth­er coun­tries stung by the col­lapse of cred­it mar­kets in 2008 — there are those who say unem­ploy­ment would be much worse, about three times as high, if not for about 13,000 Ice­landers who have left for Norway.
It is unde­ni­able, how­ev­er, that the ship has been stead­ied. Tech com­pa­nies, tourism and oth­er cre­ative indus­tries have sprung up, with exports made more afford­able by the kro­n­a's decline, and com­mer­cial con­di­tions sta­bi­lized by cap­i­tal con­trols (which them­selves have been con­tro­ver­sial). Despite the pan­ic and anger that fol­lowed the bank­ing col­lapse, the cri­sis may be con­sid­ered a bless­ing in dis­guise by those who hail Iceland's post-cri­sis econ­o­my as more diverse and sustainable.
In anoth­er indi­ca­tion that Ice­landers are back on their feet, by many mea­sures the demand for char­i­ty has decreased. Sólveig Ólafs­dót­tir, a spokesper­son for the Red Cross in Ice­land, said that it has wound up a num­ber of pro­grams it offered for unem­ployed Ice­landers after the crash. She also said that the orga­ni­za­tion's Christ­mas assis­tance is down. So too, is assis­tance doled out by the Church of Iceland.
But there are doubts as to how robust this recov­ery actu­al­ly is. Christ­mas assis­tance hand­ed out by anoth­er char­i­ty named Mæðrastyrk­snefnd was up in 2012.
​"We can­not see that the con­di­tion is bet­ter, rather the oppo­site," its chair, Ragn­hildur G. Guð­munds­dót­tir, told the news­pa­per Frét­tablaðið in Decem­ber.
There's also evi­dence that pride deters those in need from request­ing hand­outs. Accord­ing to a sur­vey by Hagsmu­nasamtök heim­i­lan­na (HH), an asso­ci­a­tion of home­own­ers, though only around 12 per­cent of Ice­landers have asked char­i­ties for help in recent times, over half have asked fam­i­ly and friends for help.
Óla­fur Garðars­son, chair­man of the HH, told In These Times that arti­cles tout­ing Ice­land as being past the cri­sis ​"are like a joke to me."
​"This is basi­cal­ly pro­pa­gan­da from the IMF and the gov­ern­ment," he says.
He likens the sit­u­a­tion for indebt­ed Ice­landic home­own­ers to that of frogs in boil­ing water. The ​"mutat­ed" mort­gage inter­est pay­ments here have mush­roomed because they are indexed to infla­tion — a con­ven­tion that had been in place since the boom years. The decline of the kro­na caused by the banks' col­lapse has, in turn, caused infla­tion­ary pres­sures due to Ice­landers' depen­dence on imports. Prob­lems have thus mul­ti­plied for indebt­ed home­own­ers, ren­der­ing a large num­ber with neg­a­tive equi­ty and mort­gages that they will strug­gle to pay off, unless the rules change or the banks agree to write off debt.
Banks — which are believed to be owned by enablers of the old banks' reck­less man­agers, although no one real­ly knows who owns these insti­tu­tions after the gov­ern­ment pri­va­tized them with a dis­count­ed asset port­fo­lio — are thus siphon­ing off a sig­nif­i­cant por­tion of wealth cre­at­ed since the col­lapse. Some peo­ple here have scoffed at the idea that Ice­land did­n't ​"bail out" its banks.
Which does, some­what, explain the Pro­gres­sive Par­ty and Inde­pen­dence Par­ty's suc­cess. The for­mer has promised to write down mort­gages by 20 per­cent and end CPI mort­gage index­a­tion; the lat­ter want to low­er tar­iffs and tax­es on gas (though it does also want to imple­ment a flat tax — a move that would harm low­er tax brackets).
Many Ice­landers skep­ti­cal of the Right doubt that these promis­es amount to any­thing but oppor­tunis­tic PR moves. The Pro­gres­sive Par­ty has­n't pro­posed unfet­ter­ing mort­gages already tied to index­a­tion; it has promised to out­law the prac­tice. Some have sug­gest­ed that its 20 per­cent write-down will fuel a hous­ing bub­ble and ben­e­fit the rich more than oth­er income brack­ets. Fuel­ing the idea that the Pro­gres­sives are prey­ing upon low-infor­ma­tion vot­ers' dis­af­fec­tion, a Gallup Poll showed that a third of its like­ly sup­port­ers had only a pri­ma­ry school edu­ca­tion and 31 per­cent had only a high school edu­ca­tion. A num­ber of Ice­landers told In These Times that they would­n't be sur­prised if the two rightwing par­ties, assum­ing they win, sell pub­lic stakes in banks to their friends, as they did in the pre­vi­ous decades.
Nonethe­less, the decline of the tra­di­tion­al left, the unprece­dent­ed pro­lif­er­a­tion of small­er par­ties and the pop­ulist rightwing revival do sug­gest that Ice­landers aren't exact­ly pleased with the sit­u­a­tion. Even if Reyk­javik is far from resem­bling Athens.
Sam Knight lives in Wash­ing­ton, D.C., where he is the events edi­tor for OhMy​Gov​.com