Court Backs Navajo Candidate, Blasts Utah County
The Unit­ed States Dis­trict Court for Utah has issued a pow­er­ful­ly word­ed order in favor of restor­ing Willie Grayeyes's right to vote in San Juan Coun­ty, as well as his right to run for a coun­ty com­mis­sion seat there. Call­ing coun­ty offi­cials ​"dou­ble-tongued," ​"thim­ble-rig­gers," and more, the court held that they had stripped fun­da­men­tal civ­il rights — vot­ing and can­di­da­cy — from Grayeyes, a Nava­jo Nation enrolled mem­ber and a long-time res­i­dent, vot­er, local offi­cial, and cat­tle ranch­er in the county.
It had done so with ille­gal means, accord­ing to the order. These includ­ed back­dat­ed files, unsigned ​"reports," uniden­ti­fied hearsay sources, racial bias, out and out lies, and mul­ti­ple addi­tion­al actions that flout­ed the law in an excep­tion­al­ly fla­grant fash­ion. This was con­sis­tent with decades of deny­ing Natives mean­ing­ful access to the bal­lot box, said the Utah Dis­trict Court.
Grayeyes's can­di­da­cy fol­lowed a fed­er­al redis­trict­ing order that gave Nava­jo res­i­dents their first chance since state­hood ​"to achieve actu­al rep­re­sen­ta­tion of Native Amer­i­can inter­ests," said the court. Among its numer­ous damn­ing state­ments, it held that the coun­ty had set about cre­at­ing evi­dence to sup­port an oppos­ing, non-Nava­jo, can­di­date and had done so to ​"silence" Grayeyes.
The court didn't stop there. At length, it point­ed out that ​"mis­use of offi­cial posi­tion for per­son­al or polit­i­cal advan­tage" is against Utah state law; it described cer­tain oppos­ing can­di­dates as ​"con­spir­ing" with coun­ty offi­cials in this effort. The process was ​"so pro­found­ly egre­gious," said the court, that ​"no expla­na­tion oth­er than a wrong­ful use of pub­lic office for par­ti­san ends — to keep Grayeyes off the Novem­ber bal­lot — is pos­si­ble." A call for pros­e­cu­tion of the mis­cre­ants was made in the Salt Lake City Tri­bune.
James Fran­com of the San Juan Coun­ty elec­tion office con­firmed that the coun­ty would com­ply with the order and place Grayeyes on the Novem­ber bal­lot. He added that the coun­ty had no com­ment what­so­ev­er on the case, the order, or the descrip­tion of law­break­ing by the county.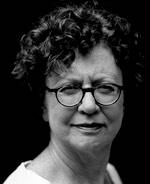 Stephanie Woodard
is an award-win­ning jour­nal­ist who has writ­ten inves­tiga­tive arti­cles for
In These Times
. Her new book is
Amer­i­can Apartheid: The Native Amer­i­can Strug­gle for Self-Deter­mi­na­tion and Inclu­sion
.