The tides, they were a‑rising in Mem­phis last month at the Free Press Nation­al Con­fer­ence for Media Reform. A record-bust­ing 3,000 peo­ple attend­ed – a size­able boost from the 2,500 at the 2005 con­fab in St. Louis. Media orga­niz­ers packed the ball­room of the Mem­phis Con­ven­tion Cen­ter to ral­ly in a deaf­en­ing call for change in the cor­po­rate media.
Bill Moyers delivered a withering critique of Republican attempts to spin the public and cow the media into somnolence.
The high­lights were many:
"The Rev." Bill Moy­ers: The mild-man­nered South­ern gen­tle­man kicked off the con­fer­ence with a lilt­ing, yet blis­ter­ing, denun­ci­a­tion of the evil cor­po­rate and pub­lic media. He deliv­ered a with­er­ing cri­tique of Repub­li­can attempts to spin the pub­lic and cow the media into somnolence.
On the eve of the birth­day of Dr. Mar­tin Luther King Jr., Moy­ers com­pared the cor­po­rate-owned media of today to plan­ta­tion own­ers of long ago. ​"What hap­pened to radio, hap­pened to tele­vi­sion, and then it hap­pened to cable. If we are not dili­gent, then it will hap­pen to the inter­net, [cre­at­ing] a media plan­ta­tion for the 21st cen­tu­ry dom­i­nat­ed by the same cor­po­rate and ide­o­log­i­cal forces that have con­trolled the media for the last 50 years."
"Some­thing is wrong with this sys­tem. This is the moment free­dom begins," he went on, ​"the moment you real­ize some­one else has been writ­ing your sto­ry, and it's time you took the pen from his hand and start­ed writ­ing it yourself."
Moy­ers chose not a pen, but a mega­phone to announce he would be back on PBS in April, with a reprise of his old week­ly pro­gram ​"Bill Moy­ers' Journal."
The coo-some two­some: Every­where Michael Copps and Jonathan Adel­stein – a cou­ple of Wash­ing­ton-bureau­crats-turned-rock-stars – went at the con­fer­ence, they were met with hosan­nas and stand­ing ovations.
Last year, the FCC com­mis­sion­ers did some seri­ous dam­age to an Amer­i­can cor­po­rate icon, AT&T – and boost­ed the cause of ​"net neu­tral­i­ty." They set con­di­tions on FCC approval of the merg­er of AT&T and Bell South, com­mand­ing that the new com­pa­ny pledge to treat Web traf­fic equally.
The Inter­net is imper­iled by the gate­keep­er aspi­ra­tions of cable and tele­phone com­pa­nies to con­trol the ​"tubes" that car­ry broad­band media. If cor­po­ra­tions are allowed to con­trol the flow of the Web, they can dis­man­tle its inher­ent­ly egal­i­tar­i­an infra­struc­ture, and endan­ger inde­pen­dent media and polit­i­cal orga­niz­ing in the process.
21st Cen­tu­ry free speech: No wor­ry, at least for the moment. Mon­sieurs Adel­stein and Copp played polit­i­cal hard­ball, extract­ing a pledge from AT&T that it would observe net neu­tral­i­ty for the next two years. That vic­to­ry, com­bined with the Demo­c­ra­t­ic Par­ty sweep, had the crowd pumped.
Rep. Ed Markey (D‑Mass.), chair­man of the Sub­com­mit­tee on Telecom­mu­ni­ca­tions and the Inter­net, added hot sauce to the con­coc­tion, call­ing for the demise of cor­po­rate influ­ence in his com­mit­tee. ​"I believe we can do it right and will con­tin­ue to fight to make nation­al telecom­mu­ni­ca­tions pol­i­cy reflect our high­est aspi­ra­tions as a soci­ety," he pledged.
A Senior Moment: The oth­er ​"Rev," Jesse L. Jack­son Sr., was also in town for the con­fer­ence and King birth­day cel­e­bra­tions. Jack­son recalled that the con­cept of a broad-based racial and eco­nom­ic coali­tion was birthed on King's last birth­day: Jan. 15, 1968. Three months before his assas­si­na­tion, King con­vened a meet­ing at a church base­ment in Mem­phis, with African Amer­i­cans from deep South Geor­gia, Alaba­ma and Mis­sis­sip­pi, whites from Appalachia, native Amer­i­cans, and Jew­ish allies from New York, Jack­son told the crowd.
The rain­bow emerged. ​"We had nev­er real­ly worked togeth­er before," Jack­son recalled, adding, they were ​"choos­ing coali­tion over coexistence."
Jackson's inclu­sion was one of many con­cert­ed efforts the Free Press made to cap­ture the black strug­gle under the ban­ner. The media reform move­ment had been run­ning at a diver­si­ty deficit, and had been right­ly attacked as a bas­tion of dis­placed white male elites in search of a platform.
This year, the dove­tail­ing of black and white voic­es was impres­sive. Activist actor Dan­ny Glover, dee­jay Dav­ey D, the Rev. Lennox Year­wood of the Hip Hop Cau­cus and Janine Jack­son of Fair­ness and Accu­ra­cy in Report­ing, to name a few. The end result: A rain­bow that would do King proud.
The Whis­per Num­ber: Still, a fear of vic­to­ries undone hov­ered under the radar. You can be sure that the cor­po­rate media doesn't plan to adopt obliv­ion as a return address. Media activists have to learn to work with like-mind­ed mem­bers of the cor­po­rate media to change the land­scape. Moy­ers, MSNBC's Kei­th Olber­mann, and Amy Good­man of ​"Democ­ra­cy Now" are already doing it every day.
It's a fer­tile moment. Media con­sol­i­da­tion, falling cir­cu­la­tion, declin­ing ad rev­enues and lay­offs have put both main­stream media and inde­pen­dent media into a tailspin.
Get to work, media reform­ers: The flow­ers can bloom for pro­gres­sive endeav­ors. Instead of piss­ing in the gar­den, it's time to cul­ti­vate the soil.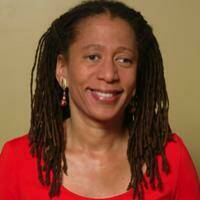 Lau­ra S. Wash­ing­ton
, an
In These Times
con­tribut­ing edi­tor, is a colum­nist for the
Chica­go Sun-Times
and polit­i­cal ana­lyst for ABC
7
‑Chicago.