Federal Judge: Environmental Law was Broken in Rushed Review of Dakota Access Pipeline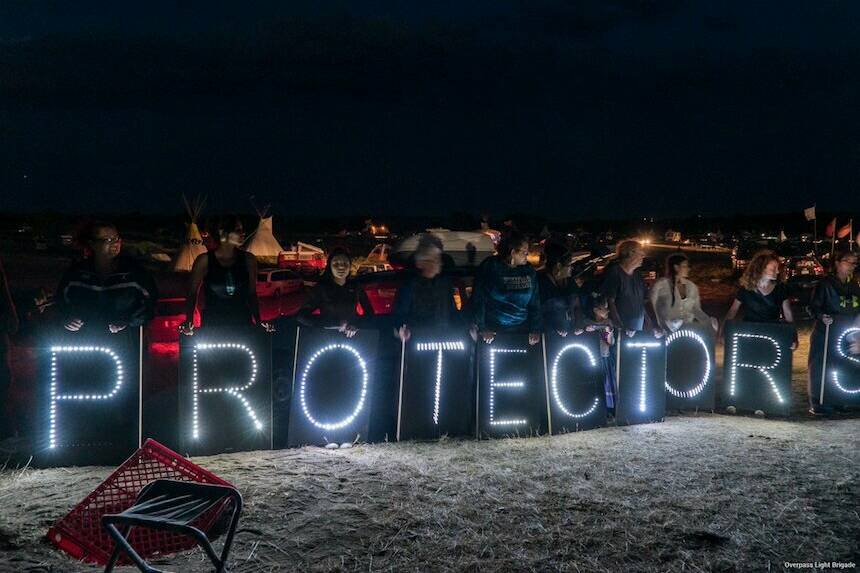 The Army Corps of Engi­neers, act­ing under direc­tions from the Trump admin­is­tra­tion, vio­lat­ed the law when it approved the com­ple­tion of the Dako­ta Access Pipeline (DAPL) on Feb­ru­ary 8. That's accord­ing to a rul­ing issued by U.S. Dis­trict Judge James Boas­berg on June 14―two weeks after Ener­gy Trans­fer Part­ners, the com­pa­ny behind DAPL, announced that the pipeline was ful­ly operational.
Accord­ing to Boasberg's 91-page deci­sion, the Corps ​"failed to ade­quate­ly con­sid­er the impacts of an oil spill on Stand­ing Rock's fish­ing and hunt­ing rights and on envi­ron­men­tal justice."
"This is a major vic­to­ry for the Tribe and we com­mend the courts for uphold­ing the law and doing the right thing," said Stand­ing Rock Sioux Chair­man Dave Archam­bault in a state­ment. ​"The pre­vi­ous admin­is­tra­tion painstak­ing­ly con­sid­ered the impacts of this pipeline, and Pres­i­dent Trump hasti­ly dis­missed these care­ful envi­ron­men­tal con­sid­er­a­tions in favor of polit­i­cal and per­son­al interests."
The Court's deci­sion fol­lows near­ly a year of legal chal­lenges from the Stand­ing Rock and Cheyenne Riv­er Sioux tribes, who had sought to stop the pipeline from being bored beneath Lake Oahe on the Mis­souri Riv­er, just north of their reser­va­tions. Both tribes rely on the Mis­souri for their drink­ing water.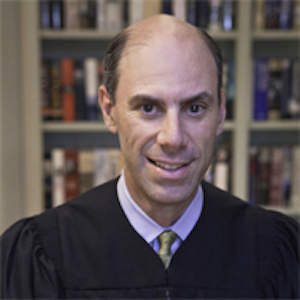 Unit­ed States Dis­trict Judge James E. Boas­berg. (Image: Wikipedia)
The Stand­ing Rock tribe ini­tial­ly argued that the clear­ing of land for the pipeline right-of-way would destroy sites of his­tor­i­cal and reli­gious impor­tance to the Lako­ta peo­ple and so would vio­late the Nation­al His­toric Preser­va­tion Act. The Cheyenne Riv­er tribe con­tend­ed that the flow of oil in the pipeline would des­e­crate the sacred waters of the Mis­souri Riv­er and so vio­late the Reli­gious Free­dom Restora­tion Act. Judge Boas­berg ruled against the tribes in both cases.
In this third and most recent attempt, the Stand­ing Rock tribe argued that the Corps' deci­sion to per­mit the pipeline with­out con­duct­ing an Envi­ron­men­tal Impact State­ment (EIS) vio­lat­ed the Nation­al Envi­ron­men­tal Pol­i­cy Act (NEPA) — and this time the Court agreed, at least in part.
Under NEPA, an agency is required to com­plete an EIS for any fed­er­al action ​"sig­nif­i­cant­ly affect­ing the qual­i­ty of the human envi­ron­ment." To avoid an EIS, a detailed and com­pre­hen­sive doc­u­ment that can take years to com­plete, an agency must con­duct an Envi­ron­men­tal Assess­ment (EA) that returns a Find­ing of No Sig­nif­i­cant Impact (FON­SI) or a Mit­i­gat­ed FON­SI — an expla­na­tion of how risks will be reduced or avoid­ed. In the case of the 1,200 mile DAPL, the Corps pub­lished a Mit­i­gat­ed FON­SI in July 2016 — despite calls for an EIS from the tribes and the U.S. Depart­ment of the Inte­ri­or, and seri­ous crit­i­cism of the study's find­ings from the Oba­ma Admin­is­tra­tion Envi­ron­men­tal Pro­tec­tion Agency.
The final EA, Judge Boas­berg points out, ​"was pre­pared by Dako­ta Access with involve­ment from the Corps, as is per­mit­ted, when cer­tain con­di­tions are met."
As pipeline con­struc­tion con­tin­ued toward Lake Oahe through the late sum­mer and ear­ly fall of 2016, the tribes' efforts to stop the pipeline turned to protest and direct action. The now famous pipeline resis­tance camps blos­somed along the north­ern bor­der of the Stand­ing Rock Reser­va­tion, and their inhab­i­tants, who called them­selves water pro­tec­tors, put their bod­ies on the line to try to slow or halt the pipeline's advance. More than 700 were arrest­ed and many were wound­ed. On Dec. 4, 2016 as thou­sands more sup­port­ers poured into the main Oceti Sakowin camp to defend it against a police evic­tion dead­line, the Corps announced that it had decid­ed not to issue the final ease­ment for DAPL to cross Lake Oahe until it could com­plete a full EIS.
But, as Judge Boas­berg notes, ​"elec­tions have con­se­quences, and the government's posi­tion on the ease­ment shift­ed sig­nif­i­cant­ly once Pres­i­dent Trump assumed office on Jan­u­ary 20, 2017." Four days after tak­ing office, Trump, who received more than $100,000 in cam­paign con­tri­bu­tions from the CEO of the com­pa­ny behind DAPL, ordered the Corps to do every­thing it could to expe­dite the com­ple­tion of the pipeline. The Corps prompt­ly called off the already-start­ed EIS on Feb­ru­ary 3 and issued the ease­ment on Feb­ru­ary 8.
In doing so, Judge Boas­berg ruled, the Corps was large­ly with­in the law. How­ev­er, the Court agreed with the Stand­ing Rock tribe on three impor­tant points: One, the Corps failed to ade­quate­ly con­sid­er the impact of an oil spill on the tribe's hunt­ing and fish­ing rights. Two, the Corps did not ade­quate­ly address expert sci­en­tif­ic crit­i­cisms of the agency's oil spill risk analy­sis. And three, the Corps failed to con­sid­er the effects of an oil spill on envi­ron­men­tal jus­tice — that is, the ways in which a spill would dis­pro­por­tion­ate­ly affect minor­i­ty and low-income peo­ple. Judge Boas­berg ordered the Corps to recon­sid­er those aspects of its envi­ron­men­tal analysis.
Jan Has­sel­man, the Earth­jus­tice attor­ney who rep­re­sents the Stand­ing Rock Sioux Tribe, hailed the deci­sion as ​"a vin­di­ca­tion of the con­cerns the pipeline has raised from the very begin­ning." He also warned, how­ev­er, that this is not ​"the last word on the pipeline's legal­i­ty or oper­a­tions." The Court did not explic­it­ly direct the Corps to com­plete an EIS, and it is like­ly the Corps may sim­ply try to sup­ple­ment its EA and FON­SI — in which case Has­sel­man promis­es more litigation.
There is also the ques­tion of whether the pipeline will have to shut down pend­ing fur­ther review. Nor­mal­ly, Has­sel­man writes, ​"when a per­mit is issued in vio­la­tion of NEPA, the appro­pri­ate rem­e­dy is to ​'vacate' that per­mit." The Court is still weigh­ing that deci­sion, and Has­sel­man expects a rul­ing in the next month or two.
"The Tribe's posi­tion is clear," he writes. ​"Until there has been a thor­ough analy­sis of the risks and con­se­quences of oper­at­ing this pipeline … the pipeline should not be operating."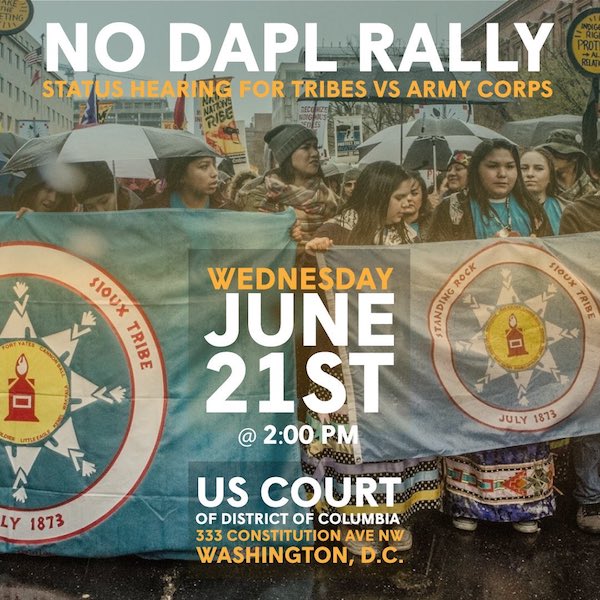 A ral­ly is being held today, June 21, in Wash­ing­ton D.C. dur­ing a sched­uled hear­ing with the Stand­ing Rock Sioux tribe and the Army Corps of Engi­neers. (Image: Twitter)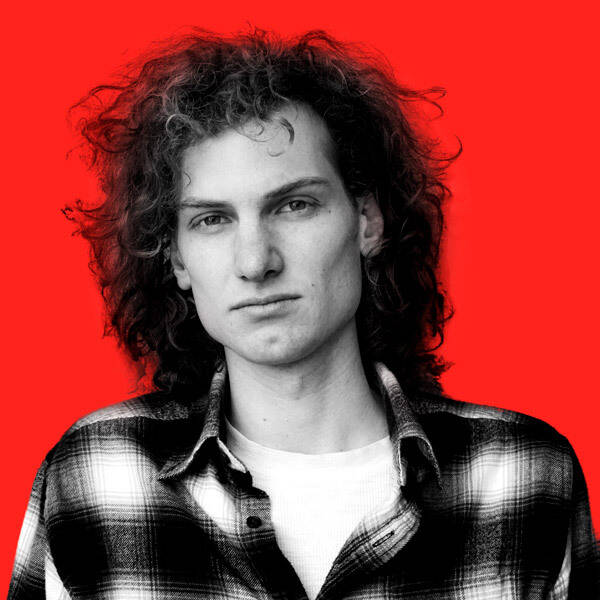 Joseph Bulling­ton
grew up in the Smith Riv­er water­shed near White Sul­phur Springs, Mon­tana. He lives now in Liv­ingston, where he works as an inde­pen­dent jour­nal­ist, part-time ranch hand and the edi­tor of Rur­al Amer­i­ca In These Times.