The Lesson for Progressives from Daniel Biss' Illinois Gov. Race Loss: Don't Alienate Labor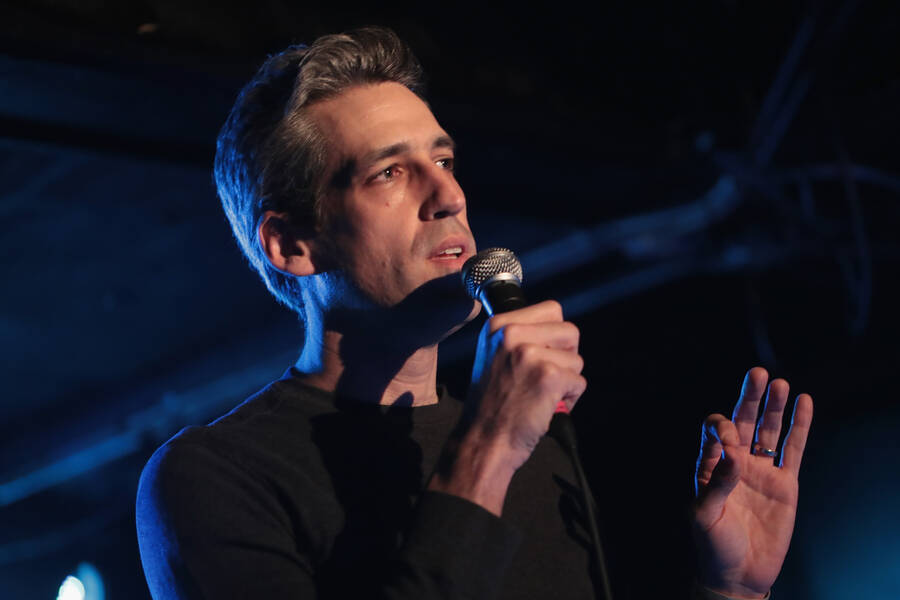 The dust has set­tled in Illi­nois' guber­na­to­r­i­al pri­maries, and the two can­di­dates left stand­ing are those with the biggest bank accounts.
Bil­lion­aire Demo­c­rat J.B. Pritzk­er fend­ed off rivals Chris Kennedy, a mil­lion­aire busi­ness­man, and Daniel Biss, a state sen­a­tor and for­mer math pro­fes­sor who ran on the most pro­gres­sive plat­form in the race. On the Repub­li­can side, invest­ment banker and incum­bent Gov. Bruce Rauner won out in a much-clos­er-than-expect­ed con­test against con­ser­v­a­tive state Rep. Jeanne Ives.
On the face of it, the fail­ure of Biss to beat Pritzk­er is dispir­it­ing. A num­ber of high-pro­file pro­gres­sive groups aligned with Bernie Sanders, such as Our Rev­o­lu­tion, Nation­al Nurs­es Unit­ed and MoveOn​.org, threw their weight behind Biss, hop­ing that his left-lean­ing plat­form could over­come Pritzker's big spending.
Yet Biss also came with bag­gage. A close look at the race offers instruc­tive lessons for pro­gres­sive chal­lengers nation­wide — per­haps most impor­tant­ly, that union sup­port remains indis­pens­able and can­di­dates must have an unblem­ished track record on work­ers' rights.
Rauner is wide­ly seen as the most vul­ner­a­ble incum­bent GOP gov­er­nor up for reelec­tion in 2018. Pritzk­er appeared to be the Demo­c­ra­t­ic establishment's anoint­ed can­di­date, with back­ing from the Cook Coun­ty Demo­c­ra­t­ic Par­ty, pow­er­ful labor groups such as the Illi­nois AFL-CIO and build­ing trades unions, as well as Demo­c­ra­t­ic Sens. Dick Durbin and Tam­my Duck­worth. The insti­tu­tion­al pow­ers with­in the par­ty appar­ent­ly made a cal­cu­la­tion that the only way to defeat Rauner, a near-bil­lion­aire Repub­li­can incum­bent who had bought his way into the governor's man­sion, was with an even rich­er can­di­date of their own.
But the specter of two ultra-wealthy busi­ness­men bat­tling it out for gov­er­nor by tap­ping their per­son­al cof­fers did not exact­ly inspire enthu­si­asm among pro­gres­sives. Of the field of six Demo­c­ra­t­ic chal­lengers, Biss appeared to offer the best alter­na­tive: a can­di­date of mod­est income run­ning on an explic­it­ly pro­gres­sive plat­form that includ­ed pro­vid­ing sin­gle-pay­er health­care and tuition-free col­lege, estab­lish­ing a $15 min­i­mum wage, over­turn­ing the statewide ban on rent con­trol, putting in place a finan­cial trans­ac­tion tax, legal­iz­ing mar­i­jua­na, end­ing mon­e­tary bail and com­mut­ing drug convictions.
Mon­ey was undoubt­ed­ly part of the rea­son that Biss was nev­er able to gal­va­nize enough momen­tum to over­take Pritzk­er. The bil­lion­aire pumped near­ly $70 mil­lion of his own mon­ey into his cam­paign, blan­ket­ing the state in ads and push­ing for­ward the nar­ra­tive that he was the only can­di­date with the abil­i­ties, record and resources to take on both Rauner and Don­ald Trump. Biss' cam­paign, mean­while, spent just $2 mil­lion, and his com­mer­cials in the state ran a full ten times less than those fund­ed by the Pritzk­er campaign.
But it wasn't just the sheer num­ber of ads that aid­ed the Pritzk­er cam­paign; it was also their con­tent. As Biss' sup­port began to climb in Feb­ru­ary and he over­took Kennedy for sec­ond place, the Pritzk­er campaign's mail­ers and TV ads began focus­ing square­ly on Biss and his record of writ­ing and cham­pi­oning leg­is­la­tion that would have slashed the pen­sions of state workers.
The attacks could eas­i­ly be seen as cyn­i­cal, since, in 2011, Pritzk­er him­self donat­ed $20,000 to a PAC that sup­port­ed can­di­dates will­ing to cut pen­sions and attack unions. Yet the attacks did focus on a legit­i­mate flaw in Biss' record, which appeared to under­cut his pro­gres­sive bona fides. In 2013, Biss was the co-author of S.B. 35, a bill that would have cut pen­sion ben­e­fits for 467,000 Illi­nois work­ers, includ­ing retirees. The bill passed the leg­is­la­ture and was only pre­vent­ed from going into effect because the Illi­nois Supreme Court ruled it uncon­sti­tu­tion­al for the state to take away mon­ey promised to work­ers. At the time, the bill was referred to by its oppo­nents in the labor move­ment as ​"pen­sion theft."
In response to Biss' role in advo­cat­ing the bill, in 2013 union­ized retirees protest­ed out­side of his office, demand­ing that he change his posi­tion. Biss respond­ed by defend­ing the leg­is­la­tion as ​"ben­e­fit reform" and say­ing that ​"all sides … should be asked to give something."
Biss' record on pen­sions may have been part of the rea­son the Illi­nois AFL-CIO and build­ing trades were com­fort­able com­ing out ear­ly for Pritzk­er, and why many oth­er unions dragged their feet on endorse­ments. And it allowed Pritzk­er to attack Biss from his left on the issue of work­ers' rights.
Through­out the cam­paign, Biss fought to dis­tance him­self from the pen­sion bill, claim­ing that he made a mis­take in writ­ing and sup­port­ing the leg­is­la­tion and that his role in the fias­co was a ​"learn­ing expe­ri­ence." Biss' plat­form laid out a labor-friend­ly agen­da of ful­ly fund­ing state pen­sions, defend­ing work­ers' rights, rais­ing the min­i­mum wage and pro­tect­ing col­lec­tive bar­gain­ing. His mea cul­pas were enough for many pro­gres­sives in the state to for­give and move on, but not to win him the sup­port of a num­ber of pub­lic-sec­tor unions.
The Illi­nois Fed­er­a­tion of Teach­ers (IFT), for exam­ple, backed Pritzk­er in Decem­ber 2017. Oth­er unions, such as the Ser­vice Employ­ees Inter­na­tion­al Union (SEIU) and the Amer­i­can Fed­er­a­tion of State, Coun­ty and Munic­i­pal Employ­ees (AFSCME) remained neu­tral, deny­ing Biss the endorse­ment of pow­er­ful forces in the Illi­nois labor movement.
In Illi­nois, labor endorse­ments and sup­port are invalu­able to can­di­dates hop­ing to win the back­ing of rank-and-file union mem­bers. Union mem­ber­ship in the state sits at 15 per­cent, com­pared to just 10.7 per­cent nation­al­ly, and 827,000 Illi­nois work­ers are rep­re­sent­ed by unions. A dis­pro­por­tion­ate per­cent­age of these work­ers are African Amer­i­can, a demo­graph­ic where Biss' sup­port lagged through­out the pri­ma­ry. When lead­er­ship makes endorse­ments, espe­cial­ly ear­ly on in races, it can sway mem­ber­ship to throw their sup­port behind a can­di­date. After the Illi­nois AFL-CIO endorsed Pritzk­er in June 2017, the Chica­go Tri­bune report­ed that the move cement­ed his sta­tus as the ear­ly front-run­ner in the race. Biss' fraught record on pen­sions may have closed the door to poten­tial endorse­ments from unions in the state from the start.
More broad­ly, in the Unit­ed States, the labor move­ment remains the most pow­er­ful vehi­cle for the work­ing class to advance their inter­ests. Biss' his­to­ry of antag­o­niz­ing that move­ment mud­died the waters for him as he attempt­ed to claim the man­tle of being the pro­gres­sive cham­pi­on in the race.
It's unclear whether unions such as SEIU and AFSCME would have thrown their sup­port behind Biss had his record been more in step with labor's pri­or­i­ties, or whether their back­ing would have tipped the race his way. Ulti­mate­ly, many unions were like­ly swayed by Pritzker's abil­i­ty to self-fund his cam­paign, allow­ing them to hold on to their resources.
Win­ning a Demo­c­ra­t­ic pri­ma­ry against as wealthy and for­mi­da­ble an oppo­nent as Pritzk­er, though, would always be a her­culean task with­out sup­port from major unions. And by writ­ing and cheer­lead­ing leg­is­la­tion these same unions con­sid­ered ​"pen­sion theft," Biss may have alien­at­ed them before the race even began.
The cam­paign saw anoth­er mis­step in Sep­tem­ber 2017 when Biss dropped pop­u­lar Chica­go Alder­man Car­los Ramirez-Rosa as his run­ning mate, less than a week after tap­ping him for the tick­et. Biss had faced pres­sure from Con­gress­man Brad Schnei­der, a cam­paign sup­port­er, to aban­don Ramirez-Rosa over his refusal to dis­avow the non-vio­lent Boy­cott, Divest­ment and Sanc­tions move­ment against Israel, which was endorsed by the Demo­c­ra­t­ic Social­ists of Amer­i­ca (DSA), of which Ramirez-Rosa is a mem­ber. (Full dis­clo­sure: The author has vol­un­teered on cam­paigns run out of Ramirez-Rosa's ward office.)
Since tak­ing office in 2015, Ramirez-Rosa has been a staunch ally of unions in Illi­nois, includ­ing the Chica­go Teach­ers Union (CTU) and SEIU, and the deci­sion to boot him was seen by some in the labor move­ment as a slight against a strong defend­er of work­ers' rights. Along with SEIU and CTU, oth­er orga­ni­za­tions aligned with Ramirez-Rosa sim­i­lar­ly held out their sup­port for Biss, includ­ing DSA and Unit­ed Work­ing Fam­i­lies, the Illi­nois part­ner of the Work­ing Fam­i­lies Party.
Despite these slips, Biss' sophis­ti­cat­ed cam­paign and ded­i­cat­ed vol­un­teers helped him out­per­form what many polit­i­cal observers had expect­ed from a state sen­a­tor who ear­ly on had lit­tle name recog­ni­tion or per­son­al funds to draw from. And by con­sis­tent­ly tout­ing pro­gres­sive solu­tions to the state's prob­lems, such as a finan­cial trans­ac­tions tax and a Medicare-for-all health­care sys­tem, Biss and his team, along with activists across the state, were able to push the debate with­in the pri­ma­ry decid­ed­ly to the left.
The effect was evi­dent in Pritzker's vic­to­ry speech, in which he tout­ed such pol­i­cy planks as pass­ing a pro­gres­sive income tax and a $15 min­i­mum wage, insti­tut­ing uni­ver­sal health­care and paid fam­i­ly leave, legal­iz­ing mar­i­jua­na and defend­ing labor unions.
The Biss cam­paign helped lay the ground­work for future left chal­lengers to run in Illi­nois. And it offers a cau­tion­ary les­son that labor cred­i­bil­i­ty is cru­cial to a suc­cess­ful pro­gres­sive cam­paign. We'll nev­er know whether a can­di­date less vul­ner­a­ble to crit­i­cism could have beat­en Pritzk­er. But future chal­lengers can learn from both the suc­cess­es and pit­falls of Biss' run.
With the 2018 elec­tions just months away, a Chica­go may­oral race com­ing in 2019 and more con­tests ahead in 2020 and 2022, there will be ample oppor­tu­ni­ties for can­di­dates to heed this les­son as they seek to wrest the reins from the polit­i­cal estab­lish­ment and win elec­toral power.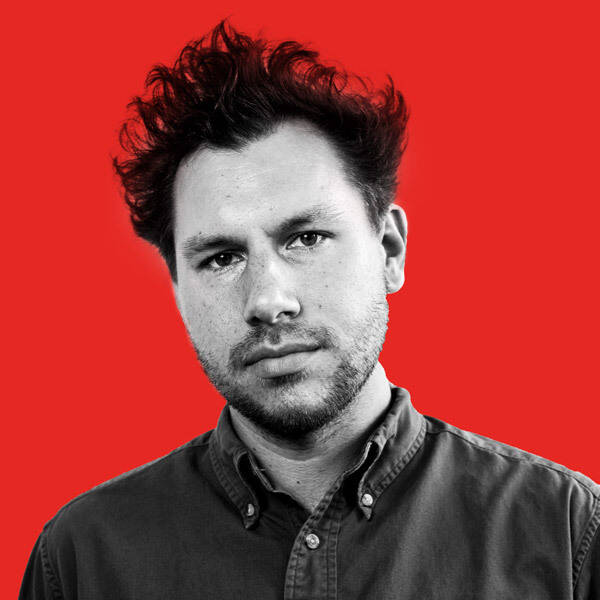 Miles Kampf-Lassin, a grad­u­ate of New York Uni­ver­si­ty's Gal­latin School in Delib­er­a­tive Democ­ra­cy and Glob­al­iza­tion, is a Web Edi­tor at In These Times. Fol­low him on Twit­ter @MilesKLassin