Death at Peabody's Willow Lake Mine Leads to Permanent Closure: 400 Jobs Lost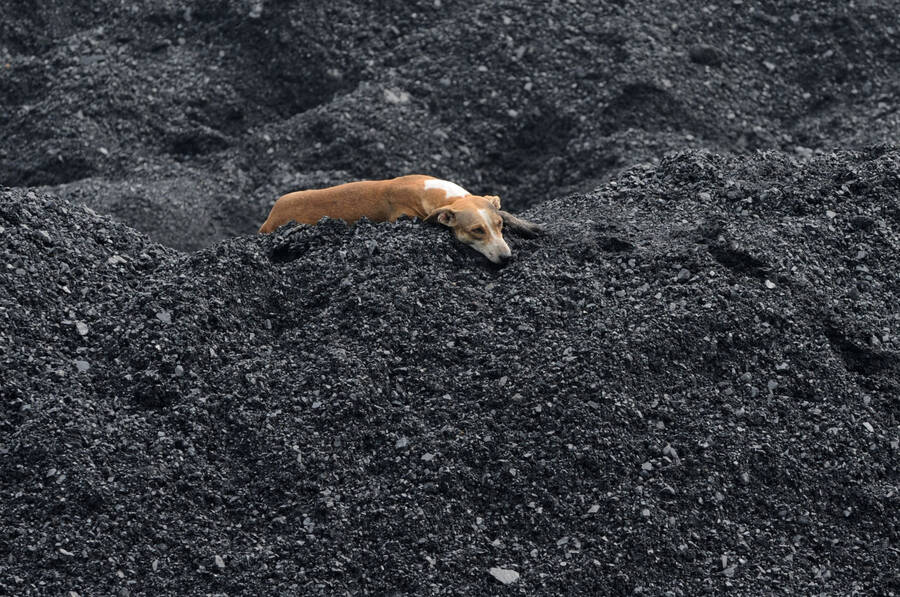 An accidental death at the Willow Lake mine in southern Illinois has led to the permanent closure of the coal pit there and an economic body blow to the surrounding rural area.
Chad W. Meyers, 30, died on November 17 when he was crushed by mining equipment in the underground mine near the small town of Equality, Ill., according to the U.S. Mine Safety and Health Administration (MSHA). It was the 17th accidental coal mining death in the country this year, the agency said.
Safety concerns led to the immediate shut down of the mine, and owner Peabody Energy announced last week that the closure would be permanent, eliminating the jobs of about 400 workers. The mine was only marginally profitable, and the increased costs of re-opening safely means the mine is no longer economically viable, Peabody indicated.
MSHA normally conducts a full investigation into all on-the-job mining deaths, and a probe into Meyers' death is underway, according to MSHA spokesperson Amy Louviere. MSHA is empowered to issue fines to unsafe mine operators, she said, although it is too early to determine whether that will be the case in Meyers' death, she said.
The miners at Willow Lake were the subject of a Working In These Times article earlier this year when they won a long fight with Peabody to be represented by the United Mine Workers of America (UMWA). The union had been certified in September as the representative of the miners but a first collective bargaining agreement was still being negotiated and not yet in effect at the time of the closure last week, according to UMWA spokesperson Phil Smith.
The human tragedy of Meyers' death is amplified by the economic distress that will result from the loss of the mining jobs, Smith added. Once a major coal-producing region, southern Illinois has seen a long decline in mining operations and there are now very few coal jobs in the area, Smith said. Peabody has not offered employees jobs at its other working mines in neighboring states, and the economic prospects for the displaced workers are not good, he said.
Safety issues are at the heart of mine closure, so the unemployed workers will at least be spared daily threats to their lives, Smith continued.
​"MSHA came down pretty hard," on Peabody following the death of Meyers, ​"as well they should," Smith said. ​"They weren't going to let them reopen unless they came up with a safety plan," to better protect miners' lives, and the cost of such a plan was likely a strong factor in the decision to close, he said.
A terse Peabody statement acknowledged as much. ​"The mine has failed to meet acceptable standards for safety, compliance and operating performance, and these ongoing issues make the operations unsustainable," the company stated.
The mine had been closed for two weeks earlier this year because of roof falls, Smith said, and had also been the site of another accidental death in July 2010.
Peabody spokeswoman Beth Sutton said this week that about 60 workers would be retained at a coal preparation plant the company operates near the Willow Lake mine site. Because the plant is also used by other mining companies, it will remain open for the time being, she said.
On the heels of Willow Lake announcement, a similar accident was reported on November 30 at a coal mine near Rupert, W. Va. It is the 18th coal mining fatality to be reported to MSHA this year.
Limited time: $10 gift subscriptions
We've made it easier and more affordable to give the gift of In These Times than ever. Give a shining example of a free, independent press to all the progressive thinkers on your gift list. For a limited time, 12-issue gift subscriptions are just $10.
Bruce Vail
is a Baltimore-based freelance writer with decades of experience covering labor and business stories for newspapers, magazines and new media. He was a reporter for Bloomberg BNA's Daily Labor Report, covering collective bargaining issues in a wide range of industries, and a maritime industry reporter and editor for the Journal of Commerce, serving both in the newspaper's New York City headquarters and in the Washington, D.C. bureau.
Special Offer: Gift subscriptions for just $10
For a limited time, you can give a gift subscription to In These Times magazine for just $10.