Death Notice For A Steel Mill: Sparrows Point To Be Liquidated, Razed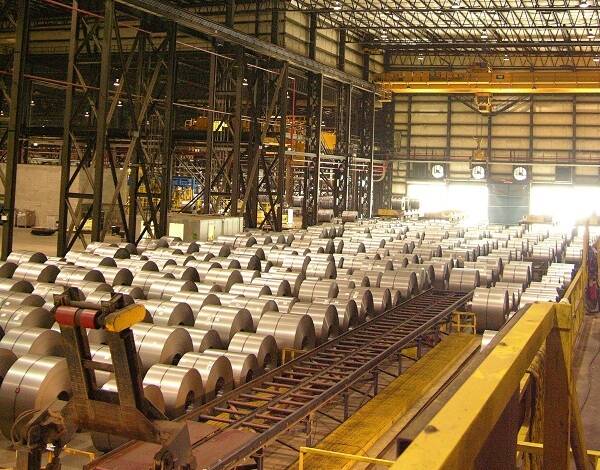 We wanted to make sure you didn't miss the announcement of our new Sustainer program. Once you've finished reading, take a moment to check out the new program, as well as all the benefits of becoming a Sustainer.

BALTIMORE –Today, Baltimore County Executive Kevin Kamenetz declared the 125-year-old Sparrows Point steel mill officially dead.
​"A century of steelmaking as we know it has come to an end," Kamenetz said at a media briefing. "[The owners] have indicated they are going to liquidate every remaining asset and bring the structure to the ground."
The hastily arranged press conference followed a Dec. 12 report in American Metal Market that the most modern part of the Sparrows Point mill had been sold to Nucor Corp., one of the country's largest remaining steelmakers.
The industrial portion of the mill built in 1999, called the ​"cold mill," is considered the most valuable part of the huge Sparrows Point complex, which also includes a giant blast furnace and other older facilities. Without the cold mill, any hope of restarting steelmaking at the Maryland site is effectively gone, Kamenetz asserted.
Nucor spokesperson Katherine Miller confirmed Thursday that the company would take the Sparrows Point cold mill apart and use the pieces as needed in Nucor's four other cold mill operations in the United States. She said no schedule for dismantling had been established yet.
The search for a new owner who might resume steel production at Sparrows Point had been on the agenda for Kamenetz and the United Steelworkers of America (USW) since the current owner, RG Steel LLC, filed for bankruptcy in June. At that time, some 2,000 workers lost their jobs.
The search for a buyer for Sparrows Point was ultimately fruitless, and Kamanetz said he had been assured there was no meaningful chance of preserving steelmaking jobs there. Attention turns now to converting the site to other uses that will produce good jobs for Maryland residents sometime in the future, he said.
Some 2,000 workers at other RG Steel facilities in Ohio and West Virginia are facing a situation similar to Sparrows Point. Work at these plants has been idled since May. A plant in Warren, Ohio, has been purchased by a local business owner who stated he would re-open the facility, but no firm plans to do so have been announced. The only positive news for workers came on Dec. 6, when Esmark Steel purchased two smaller facilities and reached an agreement with USW Local 1223 to continue production.
But bad blood lingers at Sparrows Point, particularly over the way that the sale to Nucor was handled.

USW Local 9477 President Joe Rosel told Working In These Times that other buyers were willing to bid for the plant and restart steelmaking, but had been turned away.

​"I am angry that a plant will be shut down that shouldn't be shut down. We had people ready and willing to bid…but they were told they couldn't," Rosel said. ​"I've been working my ass off trying to find buyers who will keep steelmaking going, and we have been cut off at the knees," he said.

The union leader also criticized Kamenetz, charging him with working to clear the Sparrows Point site for new, more profitable development. Kamenetz could have worked harder to ensure that a fair auction took place, Rosel charged, but failed to do so.
Ed Fangman, of the Baltimore County office of workforce development, says that all displaced workers at Sparrows Point are eligible for special benefits provided by the federal government. Under the federal Trade Adjustment Assistance (TAA) program, the workers quality for grants for education and retraining for new jobs, he says.

About $1.8 million in TAA funds is available to the Maryland steel workers, Fangman says, in addition to other assistance provided through state and local agencies. He says the Baltimore County government has established a special task force to assist the unemployed Sparrows Point workers.
UPDATES: This piece was updated with statements from Joe Rosel and Ed Fangman.
Be a Sustainer
We surveyed thousands of readers and asked what they would like to see in a monthly giving program. Now, for the first time, we're offering three different levels of support, with rewards at each level, including a magazine subscription, books, tote bags, events and more—all starting at less than 17 cents a day. Check out the new Sustainer program.
Bruce Vail
is a Baltimore-based freelance writer with decades of experience covering labor and business stories for newspapers, magazines and new media. He was a reporter for Bloomberg BNA's Daily Labor Report, covering collective bargaining issues in a wide range of industries, and a maritime industry reporter and editor for the Journal of Commerce, serving both in the newspaper's New York City headquarters and in the Washington, D.C. bureau.