Sil­i­con Val­ley met Indi­an coun­try in Min­neapo­lis. Over two days in ear­ly-Octo­ber, long­time soft­ware devel­op­er Deep­ak Puri taught trib­al rep­re­sen­ta­tives — from Leech Lake, Red Lake, Menom­i­nee, Rose­bud, Sis­se­ton-Wah­peton, Crow Creek, Low­er Brule, Nava­jo and more — to use cheap, fast, off-the-shelf tech­nol­o­gy to super­charge vot­er access to the polls in Indi­an country.
As Puri explained the steps, atten­dees dug into their cell­phones and lap­tops and quick­ly cre­at­ed a suc­ces­sion of bots, videos, cod­ed maps and oth­er high-tech tools. The results looked to be effec­tive weapons against the con­tin­u­al and extreme sup­pres­sion of the Native vote, cov­ered by In These Times and by Rur­al Amer­i­ca In These Times, includ­ing here, here, here, and here.
"It's the 21st-cen­tu­ry moc­casin path," says Judith LeBlanc, Cad­do Nation direc­tor of the Native Orga­niz­ers Alliance, a nation­wide forum for grass­roots trib­al groups that spon­sored the work­shop. OJ Semans agrees. He is the Rose­bud Sioux codi­rec­tor of Four Direc­tions, a civ­il-rights group and the event's cospon­sor. ​"You have all been taught by your grand­par­ents," Semans tells the atten­dees. ​"Now you can use those lessons in the 21st century."
The tech­nol­o­gy tools explored in the meet­ing are intend­ed for reser­va­tions' use dur­ing the 2018 midterm elec­tions, which are per­ceived as crit­i­cal for the nation as a whole as well as for Indi­an coun­try. The tools may be par­tic­u­lar­ly help­ful for the scores of Native can­di­dates who have declared this year for offices rang­ing from gov­er­nor of Ida­ho and lieu­tenant gov­er­nor of Min­neso­ta to con­gres­sion­al rep­re­sen­ta­tive from New Mexico.
By 2020, the com­plete range of tech tools should be ful­ly oper­a­tional and uni­ver­sal­ly avail­able for Native com­mu­ni­ties. Accord­ing to Semans, some tools work bet­ter on cer­tain reser­va­tions, while oth­ers may be most effec­tive else­where. ​"We will learn as we go and cus­tomize as need­ed," he says.
Learn­ing to cre­ate short, vivid, crowd-sourced videos, and share them local­ly and with the press was one of the goals of the train­ing by Puri, who is a direc­tor of Democ­ra­cy Labs, a non­prof­it he found­ed fol­low­ing the 2016 elec­tion. The group's tagline is ​"New Ways to Win: We deliv­er tech­nol­o­gy and sto­ry­telling inno­va­tion to pro­gres­sives," and its train­ings are pro-bono.
"This coun­try has giv­en us so much, but what is hap­pen­ing is not right," says Puri. After he and his wife par­tic­i­pat­ed in the Jan­u­ary 2017 Women's March in Wash­ing­ton, D.C., he says they asked them­selves, ​"What can we do to make a difference?"
Anoth­er train­ing goal at the Min­neapo­lis work­shop was to come up with real-time solu­tions for elec­tion-relat­ed prob­lems, such as a vot­er need­ing a ride to a reg­is­tra­tion office or the polls, unusu­al­ly long lines at a polling place, or vot­er harass­ment. A vot­er or elec­tion observ­er could use voice or text to trans­mit the prob­lems to a coor­di­na­tor, who would snap them onward to indi­vid­u­als assigned to deal with the issue. For exam­ple, a get-out-the-vote dri­ver would be dis­patched to pick up the vot­er, or a lawyer would be sent to check on the exces­sive lines or harassment.
"You don't need a call cen­ter with 50 peo­ple," Puri says. ​"You can do all of this with one admin­is­tra­tor and a lap­top." The sim­plic­i­ty and con­ve­nience of the tech­nol­o­gy tools makes them pow­er­ful. He calls them great equal­iz­ers in a coun­try where mon­ey — real­ly big mon­ey — monop­o­lizes the con­ver­sa­tion in politics.
Puri notes that the Native cul­ture of sto­ry­telling is anoth­er advan­tage. ​"This means com­pelling nar­ra­tives for videos they make," he says, and this, in turn, enhances trib­al mem­bers' abil­i­ty to get their mes­sage out.
LeBlanc calls Elec­tion Day a tran­si­tion­al moment — one that, with plan­ning and work, can lead to a new kind of influ­ence for Native com­mu­ni­ties. ​"Elec­tion Day is an excla­ma­tion point, the end of one stage and the begin­ning of anoth­er, when we bring peo­ple we have elect­ed into our com­mu­ni­ties to under­stand our pri­or­i­ties. We can make the Native vote vis­i­ble. We will ensure that we can show what we want done."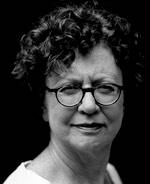 Stephanie Woodard
is an award-win­ning jour­nal­ist who has writ­ten inves­tiga­tive arti­cles for
In These Times
. Her new book is
Amer­i­can Apartheid: The Native Amer­i­can Strug­gle for Self-Deter­mi­na­tion and Inclu­sion
.