Democrats Won the House. To Keep Winning, They Need to Move Sharply Left.
Democratic operatives will use the midterm results to preach centrism, but the future of the party lies in its left flank.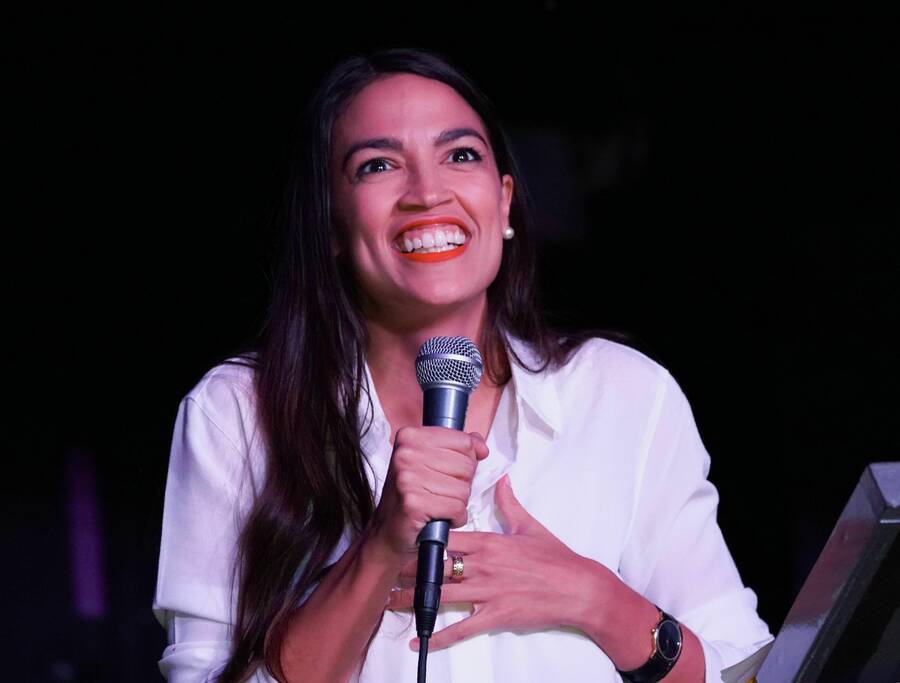 In the days fol­low­ing Nov. 8, 2016, the Demo­c­ra­t­ic Par­ty looked to be on life sup­port. Par­ty insid­ers had promised a repu­di­a­tion of Trump's far-right plat­form, and instead saw stag­ger­ing Demo­c­ra­t­ic loss­es at every lev­el of government.
With Alexandria Ocasio-Cortez and Rashida Tlaib set to enter the House of Representatives, alongside Bernie Sanders in the Senate there will now be three open socialists in Congress—the most in U.S. history.
Flash for­ward two years and the party's polit­i­cal for­tunes are reversed. On Tues­day, vot­ers across the coun­try showed they're fed up with their hate-mon­ger-in chief and hand­ed Democ­rats con­trol of the House of Rep­re­sen­ta­tives for the first time in eight years. Much like the 2010 elec­tion and the arrival of the Tea Par­ty on the nation­al stage, the Democ­rats have ben­e­fit­ted from a wave of vot­ers look­ing for a change in lead­er­ship and direction.
So what should the Democ­rats do? Though mod­er­ates advise a rush to the cen­ter, the party's future suc­cess demands embrac­ing its left flank. It's there that the ener­gy lies.
The cen­trists strike again
The cen­trist wing of the par­ty is ready to pounce, urg­ing Democ­rats to adopt tepid poli­cies that won't pose a real chal­lenge to cur­rent lop­sided pow­er arrangements.
House minor­i­ty leader Nan­cy Pelosi has vowed to uni­lat­er­al­ly res­ur­rect the ​"pay-go" rule that would require all new spend­ing to be met with equal tax increas­es or bud­get cuts.
Such a restric­tion would tie the hands of Democ­rats who want to enact major pub­lic poli­cies. ​"Bud­get neu­tral­i­ty" was a con­straint Repub­li­cans nev­er con­sid­ered when push­ing through their agen­da of show­er­ing mon­ey upon the rich. And the entire basis of the rule lies in a fis­cal­ly con­ser­v­a­tive approach to gov­ern­ing, some­thing Demo­c­ra­t­ic vot­ers in 2018 have not demanded.
What peo­ple want are pro­gres­sive poli­cies that would mate­ri­al­ly improve their lives, such as uni­ver­sal, sin­gle-pay­er health­care and a liv­ing wage — both of which are enjoy­ing record support.
Sen­ate minor­i­ty leader Chuck Schumer, for his part, has promised Repub­li­cans that he will not change fil­i­buster rules if Democ­rats take back the Sen­ate under his watch. While this may sound like a good-faith appeal to retain­ing Sen­ate norms, it is in fact anoth­er capit­u­la­tion to an unde­mo­c­ra­t­ic sys­tem that would ham­string a future Demo­c­ra­t­ic admin­is­tra­tion from push­ing through a tru­ly pro­gres­sive agenda.
Repub­li­cans have proven time and again they have no inten­tion to work con­struc­tive­ly with the Democ­rats, and as Obama's pres­i­den­cy proved, they will use any par­lia­men­tary maneu­ver at their grasp to block pro­gres­sive priorities.
After all, Sen. Mitch McConnell knew he need­ed to elim­i­nate the fil­i­buster on the issue of Supreme Court nom­i­nees in order to push through the GOP's con­ser­v­a­tive judi­cial pro­gram, and he did so to lit­tle fan­fare. Now Neil Gor­such and Brett Kavanaugh are both sit­ting on the bench and will decide decades of future jurispru­dence. If Schumer were seri­ous about coun­ter­ing the Repub­li­cans' ruth­less right-wing poli­cies with gut­sy pro­gres­sive coun­ter­mea­sures, he would retain the option of elim­i­nat­ing the filibuster.
Then there's Jonathan Cow­an, pres­i­dent of the cen­trist, cor­po­rate-fund­ed think tank Third Way, who recent­ly told TIME, ​"The par­ty is not going to go in the direc­tion of Sanders-style social­ism, because it's not win­ning on the issues and it doesn't win polit­i­cal­ly except in a very, very lim­it­ed num­ber of places."
Cow­an has already been proven wrong on both counts. Tues­day was the def­i­n­i­tion of social­ists ​"win­ning polit­i­cal­ly." A new crop of solid­ly left-wing can­di­dates was elect­ed, includ­ing a record-set­ting num­ber of open­ly iden­ti­fied demo­c­ra­t­ic socialists.
With Alexan­dria Oca­sio-Cortez and Rashi­da Tlaib set to enter the House of Rep­re­sen­ta­tives, along­side Bernie Sanders in the Sen­ate there will now be three open social­ists in Con­gress — the most in U.S. his­to­ry. This is in addi­tion to the dozens of social­ists who won office on the state and local lev­els, includ­ing in places like Penn­syl­va­nia, Texas and Wash­ing­ton, D.C.
These vic­to­ries rep­re­sent a break from the Third Way polit­i­cal con­sen­sus that has reigned supreme in the Demo­c­ra­t­ic Par­ty for three decades. The cen­ter of grav­i­ty in the par­ty is mov­ing away from means-test­ed cor­po­rate lib­er­al­ism and toward big, uni­ver­sal pro­grams that chal­lenge the polit­i­cal and eco­nom­ic sta­tus quo. For demo­c­ra­t­ic social­ists like Oca­sio-Cortez and Tlaib, that means direct­ly tar­get­ing cap­i­tal­ism as the source of the eco­nom­ic and social mis­eries fac­ing work­ing peo­ple in America.
In oth­er words, social­ists are win­ning on the issues, too.
How it began
This turn­ing of the tide began with the 2017 nation­wide Women's March, one of the largest protests in U.S. his­to­ry. That demon­stra­tion was rad­i­cal in not only its scope but also its demands, which includ­ed an end to mass incar­cer­a­tion and police bru­tal­i­ty, the insti­tu­tion of com­pre­hen­sive health­care and antidis­crim­i­na­tion pro­tec­tions, full access to abor­tion, paid fam­i­ly leave and the right to union­ize with­out inter­fer­ence by employers.
The march, which elect­ed Democ­rats across the coun­try flocked to be a part of, helped seed thou­sands of oth­er demon­stra­tions across the around issues rang­ing from stop­ping Trump's Mus­lim ban to pro­tect­ing the cli­mate, end­ing cor­po­rate tax loop­holes to achiev­ing racial justice.
These mobi­liza­tions stirred some­thing greater than defi­ance: Throngs of Amer­i­cans also joined orga­ni­za­tions like Indi­vis­i­ble, Brand New Con­gress, Jus­tice Democ­rats, Our Rev­o­lu­tion and the Demo­c­ra­t­ic Social­ists of Amer­i­ca, advanc­ing a bold pro­gres­sive alter­na­tive to the sta­tus quo.
These alter­na­tives have trans­lat­ed into Demo­c­ra­t­ic polit­i­cal dis­course. For decades, Bernie Sanders was a lone cham­pi­on of a broad redis­trib­u­tive agen­da that would extend polit­i­cal and eco­nom­ic pow­er to Amer­i­cans across the socio-eco­nom­ic spectrum.
Now he has been joined by a host of prospec­tive 2020 pres­i­den­tial can­di­dates, includ­ing Kris­ten Gilli­brand, Eliz­a­beth War­ren, Cory Book­er and Kamala Har­ris. All of these influ­en­tial fig­ures have put for­ward a polit­i­cal vision far to the left of what the Demo­c­ra­t­ic Par­ty ran on in 2016 — one that includes Medicare for All, a $15 min­i­mum wage and a fed­er­al jobs guarantee.
Mov­ing left
Along­side the push by social move­ments and pro­gres­sive leg­is­la­tors for a more egal­i­tar­i­an pol­i­tics, Demo­c­ra­t­ic vot­ers are mov­ing decid­ed­ly left on issues rang­ing from immi­gra­tion to race to eco­nom­ics. Repub­li­can poli­cies like mas­sive tax cuts for the rich, repeal­ing Oba­macare and cut­ting Social Secu­ri­ty, mean­while, are fan­tas­ti­cal­ly unpopular.
A third of Sen­ate Democ­rats (the most ever) now sup­port Sanders' Medicare for All bill, includ­ing oth­er like­ly 2020 con­tenders. When it comes to the Amer­i­can pub­lic, a stun­ning 70 per­cent sup­port the idea, includ­ing over 50 per­cent of Repub­li­cans. And over half of Democ­rats who ran in con­test­ed House races this year backed Medicare for All — a first in the party's history.
It's not just uni­ver­sal health­care. Tuition-free col­lege, anoth­er cor­ner­stone of Sanders' 2016 cam­paign, now has major­i­ty sup­port. The same goes for a $15 min­i­mum wage. And when it comes to tax­ing the rich to fund social pro­grams, three-quar­ters of Amer­i­cans are on board. Over 70 per­cent of Amer­i­cans now want to reduce mass incar­cer­a­tion and over 90 per­cent want to enact crim­i­nal jus­tice reform, with a major­i­ty rec­og­niz­ing racial bias in the system.
A fed­er­al jobs guar­an­tee, a pol­i­cy that would dis­pro­por­tion­ate­ly ben­e­fit mar­gin­al­ized com­mu­ni­ties includ­ing women and peo­ple of col­or, is now sup­port­ed by a major­i­ty of Americans.
When it comes to the dire threat posed by cli­mate change, the pub­lic is catch­ing on: A poll this year found 52 per­cent of Amer­i­cans, includ­ing 69 per­cent of Democ­rats, now believe the fed­er­al gov­ern­ment ​"has a great deal of respon­si­bil­i­ty" to act urgent­ly to mit­i­gate cli­mate change.
These poli­cies didn't emerge from the mouths of Sanders and oth­er pro­gres­sive law­mak­ers — they were born of move­ments that demand­ed them. Whether it was nurs­es fight­ing to make sure their patients had the care they deserved, fast food work­ers fight­ing for a liv­ing wage, indige­nous com­mu­ni­ties pro­tect­ing their land or low-income Amer­i­cans pres­sur­ing the wealthy to pay up, their demands are now mainstream.
And these demands should form the basis for what poli­cies Democ­rats push now that they hold the major­i­ty in the House.
The path to 2020
The par­ty has come a long way from the dark days of Novem­ber 2016. But grow­ing Demo­c­ra­t­ic strength and wrest­ing pow­er from the GOP will require more than just resist­ing Trump or call­ing for a return to civil­i­ty; or even to the Bill Clin­ton era.
It will mean reject­ing the bid­dings of the Jonathan Cow­ans of the world and stand­ing up to the cor­po­rate inter­ests that have bankrolled the par­ty estab­lish­ment for decades. Amer­i­cans, right­ful­ly sus­pi­cious of cor­po­rate dom­i­nance, are embrac­ing poli­cies that chal­lenge con­cen­trat­ed eco­nom­ic power.
They see that a class war has long been rag­ing, but it's been waged on the part of the rich who are gob­bling up near­ly all of the nation's wealth. Trump is the lat­est man­i­fes­ta­tion of this class war, and, as the elec­tion results show, Amer­i­cans are sick and tired of it.
The Demo­c­ra­t­ic Par­ty should wel­come the class pol­i­tics that are pump­ing life back into our democ­ra­cy. Now that Democ­rats have regained pow­er in Con­gress, their next step is clear: Pass leg­is­la­tion that will make life bet­ter for every­day Amer­i­cans, and give them more con­trol over the deci­sions that affect them.
Medicare for All, tax increas­es on the rich and a jobs guar­an­tee wouldn't pass the GOP Sen­ate — and cer­tain­ly wouldn't be signed by Pres­i­dent Trump — but push­ing them in the House would show that Democ­rats stand on the side of work­ing peo­ple, not the super rich.
The fresh­man class of demo­c­ra­t­ic social­ists in Con­gress is set to push just such an agen­da — oth­er Democ­rats should fol­low their lead or get out of the way.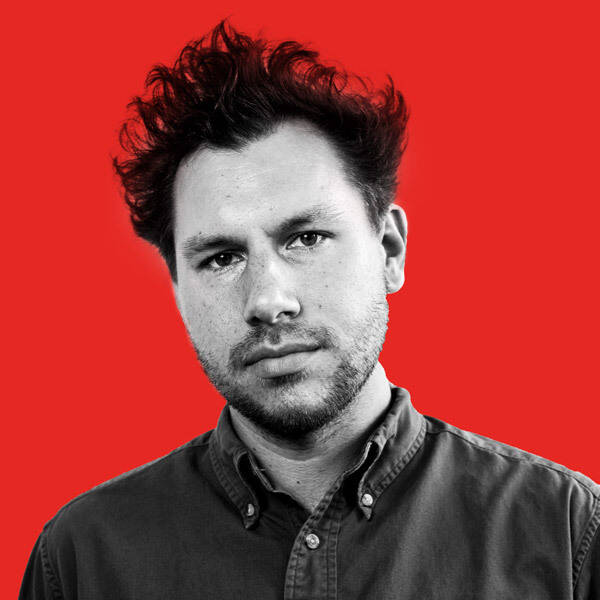 Miles Kampf-Lassin, a grad­u­ate of New York Uni­ver­si­ty's Gal­latin School in Delib­er­a­tive Democ­ra­cy and Glob­al­iza­tion, is a Web Edi­tor at In These Times. Fol­low him on Twit­ter @MilesKLassin