Another Proposed Chicago Wal-Mart Sparks Opposition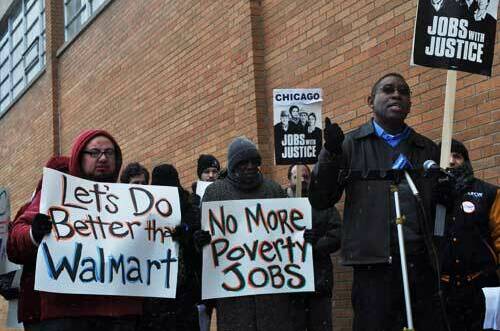 We wanted to make sure you didn't miss the announcement of our new Sustainer program. Once you've finished reading, take a moment to check out the new program, as well as all the benefits of becoming a Sustainer.

Six years ago, Wal-Mart's efforts to build its first store within the Chicago city limits sparked a city-wide furor and debate over the big box giant's labor and community practices…and led to the passage of a historic living wage ​"Big Box Ordinance" heralded as a national model.
But the ordinance was vetoed by Mayor Richard M. Daley, who called it a job-killer that would prevent stores from opening. Wal-Mart then opened a store on the city's west side free from the living wage requirements. Now Wal-Mart is moving forth with plans – despite community opposition chronicled on this blog – for two stores on Chicago's south side. And the company reportedly also plans to open a store in a relatively upscale north side neighborhood.
Last year, the Chicago Federation of Labor and other community groups touted a ​"deal" with Wal-Mart, which has announced plans to build a dozen stores in Chicago. According to the labor group, the corporation promised to pay at least $8.75 an hour (with an increase of 40 to 60 cents after one year of work) and hire union workers to build all its Chicago stores. The same day, a Wal-Mart spokesman disputed the concessions, saying: ​"There are no deals. All raised are based on performance."
Despite the fact that labor claimed a victory last year, Wal-Mart is still not welcome to the city, according to union members, workers' rights advocates and local business leaders who rallied against the proposed north side Wal-Mart on January 27.
Though the city's media, elected officials and general public are paying relatively little attention to the issue this time around, UFCW Local 881 and other labor and neighborhood groups are trying to galvanize opposition to the proposed north side store because of Wal-Mart's labor practices and effects on surrounding communities.
At a rally near the proposed site last week, Susan Hurley, executive director of Jobs with Justice, said:
We are reinforcing our fight to bring good jobs to our communities. As we work towards positive economic development of our neighborhoods and long-term sustainability, we recognize that there are many alternatives and Walmart should not be one of them. We cannot afford the widespread expansion of poverty-type Walmart jobs.
The Lakeview neighborhood where Wal-Mart proposes to build is more upscale and commercially vibrant than the south and west side Chicago sites Wal-Mart has previously targeted. Much opposition has come from local retailers, including boutiques and independent high-end stores who don't want the competition and stigma represented by a Wal-Mart.
Chicago workers' rights advocates say that along with these concerns, they also want to keep the focus strongly on the labor record of Wal-Mart, which has launched a campaign to clean up its image nationally over recent years, even as it continues to face the nation's largest class action gender discrimination lawsuit and a host of other legal complaints.
Maureen Martino, executive director of the local Lakeview East Chamber of Commerce, said:
Walmart's strategy was to build in areas where food and retail deserts exist. Obviously their strategy has changed and perhaps the City Council needs to reassess the impact this will cause on our small business community.

Now is the time to preserve our communities by offering incentives and financial assistance to our small businesses and not add another factor that will lead to storefront vacancies.
And Rev. Calvin Morris, executive director of the Community Renewal Society, added:
Walmart is supposed to be applauded for their appalling corporate behavior for locating themselves in economically underserved areas, but that's clearly not their only purpose. They also seek to bring their race to the bottom wage and benefit standards to economically thriving neighborhoods all over the city of Chicago. I know Chicago can do better!
Editor's note: This article, including its headline, has been updated to note the fact that Wal-Mart has disputed that any formal wage agreement between it and Chicago labor groups was made in June 2010.
Be a Sustainer
We surveyed thousands of readers and asked what they would like to see in a monthly giving program. Now, for the first time, we're offering three different levels of support, with rewards at each level, including a magazine subscription, books, tote bags, events and more—all starting at less than 17 cents a day. Check out the new Sustainer program.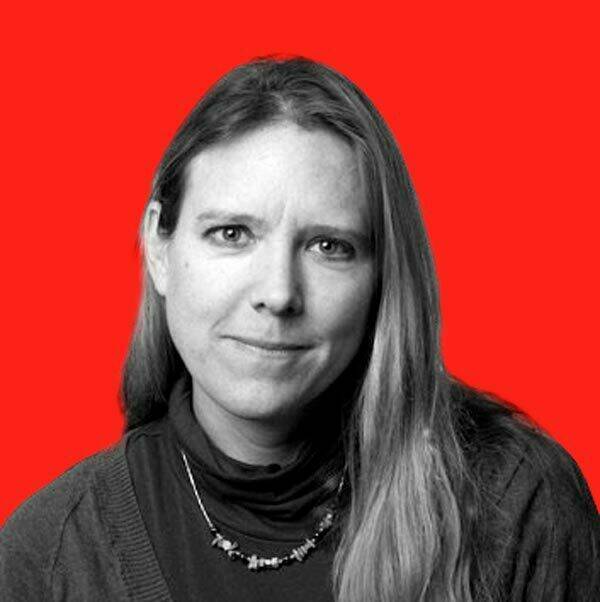 Kari Lydersen
is a Chicago-based reporter, author and journalism instructor, leading the Social Justice
&
amp; Investigative specialization in the graduate program at Northwestern University. She is the author of Mayor
1
%: Rahm Emanuel and the Rise of Chicago's
99
%.